The partnership among, Starbucks and Barnes & Nobles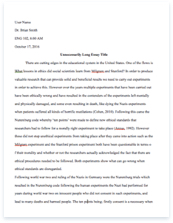 The whole doc is available only for registered users
A limited time offer! Get a custom sample essay written according to your requirements urgent 3h delivery guaranteed
Order Now
This study examines the partnership among, Starbucks and Barnes & Nobles. B&N join the Starbucks Franchise in 1993, earning the rights to sell Starbucks beverages, in their stores around the United States. Years before the actual agreement from both companies to join a licensing partnership, Starbucks were building their own café's next door to a B&N, to make it more convenient for their consumers, noticing that there were sharing the same type of crowds (2018). This paper will focus on the shared risk, resources, rewards, vision values and strengths and their weakness between the strategic alliances.
Risk
Starbucks and Barnes & Nobles Inc. has been established scene 1993. Both join to an agreement, that coffee and books can be a perfect match, to them you cant have one without the other, taking on the risk to combine coffee with books to create a partnership (Ranjay Gulati, 2018). B&N started to build their own, stores around areas that Starbucks wasn't present or had any plan to expand or develop franchises. Both corporations cooperated to establish the Barnes & Noble Cafes in the Midwest. Introducing the plan was a big risk because one it was the first big step within being together as strategic alliances and two bringing something this proliferate to the Midwest could also become a win or lose situation. Although you have to take in mind that in the late 1980's Starbucks struggled after failing to growth towards Canada and the Midwest ("How to Unleash the Power of Strategic Partnerships", 2018).
Resources
Establishing a connection between Starbucks and B&N, like mention earlier in 1993 when partnered together to create in-house coffee shops, that ended up being a good investment and beneficial to both sides ("How to Unleash the Power of Strategic Partnerships", 2018). Both establish partnerships with Kraft Foods, which is to occasion in Starbucks coffee being sold in your local grocery stores. Starbucks desires a relationship that is long-term, their willingness to work each or their sellers to help with pricing because losing a vendor to them is on the same level as losing an employee –you lose the money and time you put into training them, ", John Yamin, the VP of food.
Rewards
Starbucks growth was improved by their key hires made from over Mr. Schultz, who is the owner of Starbucks. There's 52 percent of the adult population around the United States, which average out to be 107 million people who drink coffee while reading a book on a daily (Ranjay Gulati, 2018). The same year Starbucks opened its first international coffee shop in Tokyo, Japan. The Green tea was recognized as the national beverage that would soon be indicated in different cultures around the world.
Vision
In 1983, Mr. Schultz took a trip to Italy that in lightening his vision for the future of Starbucks he had been introduced to the coffee bars from an Italian life and created something similar like what he had in the past, it was the right image for what he wanted his company to become apart of customers lives (Ranjay Gulati, 2018). Making a strong friendly connection with the consumers is a key component of Starbucks strategy. Starbucks also continues to enhance the customer relationship by soliciting feedback about their experience with Starbucks.
Values
Starbucks and Barnes & Noble began to establish their own values within the retail stores around the United States, the companies wanted to make it clear that they weren't going to be tripping or bumping heads with one another or pushing each other out the retail spotlight. Barnes & Noble understood that a lot of riding on there values out of Starbucks Brand name, and didn't want to jeopardize that perk in any way (Ranjay Gulati, 2018). Although the companies work on a different kind of scale, with the same vision and values they felt that "they were better off with each other than without" according to Mr. Hendrix the VP, of Starbucks.
Strengths
The strengths that are applied from the partnerships, can that both companies sound financial performance, are able to produce their pricing, sharing the same vision and goal with having values to follower as they keep building. Having the opportunity to combine books with coffee in the U.S. and around the country.
Weakness
I felt that both companies had weakness but the one that really stood out to me was that Starbucks consumers couldn't use a gift card or anything kind of Starbucks cards, in the B&N cafes for some odd reason. But again B&N has the license and the agreement to sell Starbucks coffee within their stores, but wouldn't let the Barista create drinks like they do in a normal Starbucks store. B&N café said they didn't want to deal with teaching a college student or give them the direct pay if as they were working at Starbucks.
Conclusion
As of consumer of both companies, I can speak on my experiences, having books and coffee together can be the best duo in the twelve first century. From the vision all the way down the goals and agreements, Starbucks and Barnes & Noble have changed the world with their partnership.
Related Topics