The Mushroom at the End of the World: A Book Review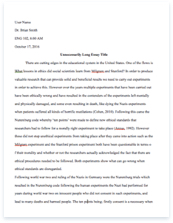 The whole doc is available only for registered users
A limited time offer! Get a custom sample essay written according to your requirements urgent 3h delivery guaranteed
Order Now
The world as we know it is an interesting place and continues to change as humanity advances. We make such an impact on this world and in many ways this impact can be inherently negative. Pollution, deforestation, exploitation, and other habits we humans have are just some ways that we have influenced the natural landscape of the earth for the worst. The Mushroom at the End of the World by Anna Lowenhaupt Tsing is an ethnography that explores these concepts through the lens of the Matsutake mushroom and how they have grown, adapted, and changed as the world continues to do so as well. The mushrooms seem to survive and find a way to continue thriving as humanity seems to impose and change not only their habitats but also their livelihood. This book looks at not only the habits of the Matsutake mushrooms but also the commercial aspect and how that has changed and adapted as well. Overall, The Mushroom at the End of the World explores the impact of capitalism in an interesting way and delves deep into the Matsutake mushrooms and their interesting adaptations to do so.
The Matsutake mushrooms have become a delicacy in many places all over the world. While they tend to grow in areas of North America such as Oregon, they are a prized delicacy in many regions of Japan. These mushrooms are the main topic in Tsing's ethnography and they work to expose many aspects of our capitalist and more industrialized society today. For example, these specific mushrooms seem to only grow in forests that have been disturbed by humans in the past. These mushrooms are most often foraged by people who have been displaced from their own societies and find themselves scavenging for these mushrooms to survive and make a living for themselves. If there are no mushrooms, the most often that means that there is no money for the foragers. In this sense, the Matsutake mushrooms highlight some of the various pitfalls and "cracks" if you will in our global economy (). Another example of how these mushrooms are used to evaluate our industrialized world is that they themselves are torn from their natural environments to be sold as a much wanted delicacy.
They do not start as commodities but simply as fungi growing in their natural environment. However, once they are harvested and processed they become alienated in a sense by our capitalist society through social exchange, sale, and trade. The author uses these mushrooms to examine such concepts as well as other more philosophical concepts having to do with humanity as a whole. For example, these mushrooms are said to induce a sense of nostalgia and act as a symbol of hope in such a barren landscape since that is where they grow. These mushrooms manage to thrive and find a way to live in places that have been threatened or destroyed by the promise of human advancement and potential wrongdoings.
The chapters in this work highlight various aspects of the Matsutake mushrooms and the commercial aspects of their existence. The growth, collection, distribution, and sale of these unique mushrooms is framed in an interesting light that ends up highlighting the interesting aftermath of capitalism and modernization on different natural landscapes. The chapters in this ethnography even go as detail as to explain the way that the mushrooms reproduce with spores and the distinct smell of the Matsutake. The detail in this ethnography is enthralling which is what makes a lot of the information so impactful. All in all, the main argument that Tsing makes throughout this ethnography is that capitalist culture can be so destructive and imposing in many ways, but that certain species including these small and seemingly insignificant mushrooms can find a way to thrive. The use of the mushrooms to highlight these large topics in modern society is an interesting choice and shows the gravity of the impact that such modernization can have on even the smallest species. However, the Matsutake continue to survive which is in a way inspiring.
The book itself is clever in the way that it critiques capitalism and other aspects of modern society. I have never read a book before that made such a mundane topic so interesting and relevant to a teenaged reader like me. I personally did not expect to enjoy this book. However, the writing style and the way that the Matsutake mushrooms were investigated to highlight various aspects of modern society was not only clever but ingenious in a way. Ethnographies can be written in many different ways but personally I enjoyed the way this one was set up more than most others that I have read.
The concept of the post-industrial survival of this specific species of mushroom is interesting. Not only that but the way that the author approaches the massive topic of our unreliable economy within the confines of the matsutake mushroom trade is expertly explained, in my opinion, and that makes this ethnography more entertaining then others. This fact makes this book special. Taking large topic such as our global economy, industrialization, capatalism, and modernization and framing it in such a unique and clever way makes the information more applicable to a larger audience.
The information is educational but also enjoyable to read which can allow this ethnography to influence a larger audience potentially. I think that this work can be impactful to many who may not understand the gravity of our constantly industrializing societies. The beauty of the Matsutake mushrooms is that they manage to continue thriving under such unique but harsh conditions and that is another interesting quirk of this book.
Related Topics