The Most Significant Work Of Jean-Paul Sartre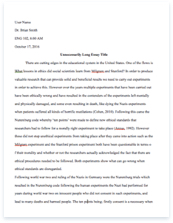 The whole doc is available only for registered users
Pages: 4
Word count: 843
Category: Trifles
A limited time offer! Get a custom sample essay written according to your requirements urgent 3h delivery guaranteed
Order Now
"The Wall" written by Jean-Paul Sartre is a short story that is thought to be one of Sartre's most significant writings. This fictional story expresses his existentialist ideals, furthermore, those ideals may be considered even more to be atheistic existentialism. Sartre differentiates the idea of man's consciousness and that of an inanimate non-consciousness. This, however, this is not meant to be a contrast between two separate mediums, nor is it a polarity of mind/body, rather it represent "two modes of being." Understanding existentialism is extremely actually difficult as it is a perplexing abstract philosophical theory delving into profound thoughts of "Being and Nothingness." The word existentialism was devised by Sartre himself and is representative of his personal perception of what he believed to be a true human existence. Sartre's fundamental atheistic ideology also pointed to a suggestion that we as humans are essentially what we make of ourselves because God does not exist. Consequently, the concept of Being and Nothingness is symbolic of a place of loneliness and grief amid an existence void of any God. The author believed that humans long for sufficiency and a valuable essence in life; and in its absence, they exist in despair and worthlessness.
"The Wall" is an eerie and intense short story, that is conceptually structured similar to that of realism. The position of the writing is altogether viable and, nonetheless, dubious when it raises the question of the evaluation of one's human selfhood and its correlation to the nature of the universe. Realism would lend meaning to a straightforward affirmation of 'the way things are'; much like the concept here of "we are what we are." The story is set in 1930's Spain during a civil war being fought between politicians and insurgents who opposed governmental laws. The setting of the civil war poses a necessary backdrop for the story and sets the tone for the understanding the characters who will confront the conscious meaning of death. Realistically, the story lends toward a pragmatic view of the world.
Throughout the story the author does not actually describe the true historical past of Spain, but, comparatively, illustrates the development of the human conscious, leading us in a way to conceive what is the thought to be inconceivable – death, and, subsequently, life. The story tells that soon after the sentencing for the men is disclosed, the writer created a sense of fear and anxiety by allowing us to see into the mind and witness the continuing mental state that Pablo and the other men were experiencing. Initially, it began with foreboding denial, then it took a dark and obscure turn, which finally found them acknowledging their looming death. There is symbolism between life and death in the prison yard which leans toward the concept of "being" and "nothingness" which represents the concept of the nature of the universe. Pablo, who would seemingly survive long enough to tell this story, is for all intents and purposes, dead from the instant he recognizes and acknowledges the likelihood of his "nothingness."
Sartre does not trust in what would be a sense of human nature or a principle that comes before a single human being. Comparatively, our objective reality, or state of existence, leads to our true character; we must devise our own sense of meaning. No single thing, neither a God nor evolution, has framed us for any intention outside of the principles which we choose ourselves. Certainly, the author understands that we are biological entities in our nature, however, there is no intrinsic truth indicating what we may or are called to be. Sartre believed that simplest reference we can make about the nature of human beings was that we are essentially free, to become everything aside from the ability not to be free. In other words, we are "condemned to be free." The idea of nothingness emulates that of freedom to him. Moreover, a state of consciousness is devising or wishing concepts to differ—rather than to continue just as they are.
The story is narrated from the first-person perspective where readers both observe and discern things that happen via Pablo's awareness. Pablo also serves as a translator, and he also speculates about what others are reasoning in their minds. Sartre eludes to the essence that human existence is filled with: anxiousness, fear, suffering, alienation, absurdity,freedom, an innate consciousness of death, nothingness. Throughout the story we see the nature of humans through the characters efforts to deal with the situation. Juan, was a kid who, was transformed by the thoughts of the pain and suffering associated with the actually act of dying in this way. Death horrified him. Whereas, Tom was more materialistic and was overcome with the idea of nothingness. His thoughts revolved around what life would be like without him. He began to talk to himself and think in ways that we were not made to think. Tom tried to come to a realization and understanding of death but really had a hard time conceptualizing it. He never really was able to wrap his head around the notion of nothingness.
Related Topics