The Leadership in Energy and Environmental Design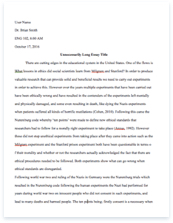 The whole doc is available only for registered users
A limited time offer! Get a custom sample essay written according to your requirements urgent 3h delivery guaranteed
Order Now
LEED (The Leadership in Energy and Environmental Design), a comprehensive system for building green has been created by the U.S Green Building Council, a non profit coalition representing the building industry. The techniques and the strategies that are involved in the green building are provided to builders, architects and investors by the LEED program. The certification is also done by LEED looking into the environment-friendly aspects that are used in the construction strategies.
Corky Bingelli (2003) wrote:
The 1973 oil crisis had a major impact on building construction and operation. By 1982, the United States imported only 28 percent of its oil. Building designers and owners now strive for energy efficiency to minimize costs (p.5)
Green buildings would have a great positive impact towards making our energy resources sustainable which will be helpful in managing the rapidly increasing population.
The advantages of LEED
The main advantages would give a good gist about the system itself which are as follows
Nationally accepted third-party rating system
Certification to ensure that the building is environment-responsible, healthy and profitable to work and live
Accreditation by professionals who are well accustomed with the principles and practices that are followed in LEED.
LEED provides all the resources that are necessary like reference guides and templates for application and all required support.
Amy Cortese (2008) says:
Commercial buildings account for more than 60 percent of the nation's electricity consumption, according to government estimates, and generate 30 percent of all greenhouse gas emissions.
A new trend is creeping in, in which the existing buildings are made green by the real estate industry which will contribute to a better environment-friendly buildings among the concrete jungle. Some of the features of the green building are rain water collection and reuse systems, energy-efficient light sources and low-flow plumbing fixtures. So, in this way the green building have been built to use the naturally available sources in a sustainable manner and to exploit the non-renewable resources in a conscious manner to make the country a better place to live in.
References
Binggeli, Corky (2003). Building Systems for Interior Designers. John Wiley and Sons.
Cortese, Amy (2008, January 27). 'Green' buildings don't have to be new. New York Times.
U.S Green Building Council, LEED. Accessed 02/12/08.           http://www.usgbc.org/DisplayPage.aspx?CMSPageID=222 .
Related Topics