The last tsarina of Russia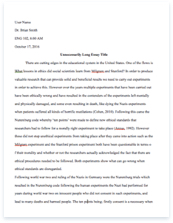 The whole doc is available only for registered users
Pages: 3
Word count: 504
Category: Russian
A limited time offer! Get a custom sample essay written according to your requirements urgent 3h delivery guaranteed
Order Now
'L'Imperatrice de Russie, Alexandra Feodorovna et la Grande Duchesse, Anastasie', reads a 1901 postcard from the collection of a well-travelled Frenchman. This postcard depicts a mother holding a baby: a mother enjoying blissful tranquility before the advent of the Russian Revolution that would see the two engulfed in fire and lead. Alexandra Feodorovna von Hesse Romanova was the last tsarina of Russia, martyred saint, and the spouse of Nicholas II. Granddaughter to Queen Victoria of the United Kingdom, she was a carrier of the haemophilia disease.
This singular aspect combined with her rejection by the Russian people ravaged and wrought ruin upon her, her son, her family, the Romanov Dynasty, and the millenium-spanning legacy of autocracy in the tundra. Alexandra was born on the 6th June 1872 at the New Palace in Darmstadt as Princess Alix Viktoria Helene Luise Beatrix of Hesse and by Rhine. The sixth child of Louis IV and his first wife Princess Alice of the United Kingdom, the second daughter of Queen Victoria, she was a carrier of haemophilia: the result of centuries of royal inbreeding.
Upon Alix's love and wont for marriage with Grand Duke Nicholas, heir to the Russian throne, Victoria noted that "no two people were ever more devoted than she or he are and this is one consolation I have, for otherwise the dangers and responsibilities fill me with anxiety". Mayhaps she relented her feverish opposition to their marriage from remembering her own passion with Prince Albert, but had she not done this, her favourite granddaughter and the Romanov Dynasty would be spared. On 26th November 1894 the marriage between Alix and Nicholas took place.
Baptised a Lutheran, Alix willingly changed to the Russian Orthodoxy and took the name, on Nicholas' suggestion, Alexandra Feodorovna. The Russian people took the marriage as a bad omen, as it seemed an extension of the funeral sans the black dress, taking place only several days after Tsar Alexander III's death. On 14th May 1896 the couple's coronation occured. Thousands arrived expecting to get free food. Rumours spread that there would not be enough food and so the crowd surged and stampeded forward, and thousands lost their lives under the feet of their countrymen.
Immediately after the coronation on Nicholas' uncles' persuasion the two attended a ball given by the French Ambassador, the Marquis de Montebello. "The Empress appeared in great distress, her eyes reddened by tears", the British ambassador informed Queen Victoria. The Russian people thought the disaster at Khodynka as another bad omen and some used the tragedy to emphasise the heartlessness of the autocracy and the contemptible shallowness of the young tsar and his "German woman".
Another reason for the decline of the Romanov Dynasty was Alexandra's rejection by the Russian people. She was heartily disliked by her subjects, and to them she came off cold and curt, though according to her and her close friends she was just shy and nervous. Her feelings were bruised from the Russians' "hateful" nature. This particular aspect was further inflamed by her distaste for Russian culture
Related Topics