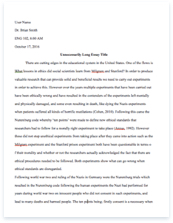 The whole doc is available only for registered users
A limited time offer! Get a custom sample essay written according to your requirements urgent 3h delivery guaranteed
Order Now
The Kardashian Empire
These days it is practically impossible to read a magazine or watch an entertainment news show without seeing a member of one of the most talked about families in America, the Kardashian's. The Kardashian family has taken the world by a storm by building their empire from the bottom up and spreading their influence by dominating almost every channel of the market including television, radio, books, and retail. While some may argue that this family is "simply famous for being famous" or "undeserving reality stars," a closer look reveals a very different picture. After years of hard work, the Kardashian family has established their name for themselves and secured a position within the elites, earning an astounding $65 million dollars in 2010 alone, according to the Hollywood Reporter. For this assignment, I analyzed the Kardashian's as a brand name and how they and their products are so appealing to women. As a result, I considered what their cultural messages and implications for society are, how the Kardashian's reify cultural stereotypes and whether they are liberating or oppressive for women. For my 20 artifacts I chose to observe the many media outlets the Kardashian's use to reach society.
I chose to use this particular medium for my paper because I have always been a Kardashian fan, and as a business major, am intrigued by their business savvy ways and extraordinary success. In order to understand the Kardashian's one must first understand how exactly they established their empire. Robert Kardashian was a prominent lawyer in California, who married socialite Kris Jenner. The pair had four children together named Kourtney, Kimberly, Khloe and Robert Jr. The Kardashian family was initially surrounded by media buzz when Robert Sr. defended his close friend O.J. Simpson in one of the most controversial and high profile murder cases in United States history. O.J. and his wife Nicole were close friends of Robert and Kris, and Roberts's decision to support O.J. in the trial was a major reason for Kris's filing for divorce. Shortly after their split, Robert died of cancer and Kris remarried Bruce Jenner, the famous Gold Medal winning triathlon Olympian.
The Kardashian family was still relatively unheard of until the middle daughter, Kim made a sex tape with artist and then boyfriend, Ray J, which got leaked on the internet. The fact that Kim made a sex tape not only reflected poorly on the family, but could be considered oppressing for women in society. However, someone how this family's business savvy instincts miraculously turned Kim's 15 minutes of negative fame into years to come of positive success and fortune. The Kardashian's soon signed a deal with E! for a reality TV series, Keeping Up With The Kardashians, which chronicles the family's everyday life. The show is now on it's fifth season, and has even led to spin-offs including Khloe and Kourtney Take Miami, Kim and Kourtney Take New York, and the newest series set to debut in 2011, Khloe and Lamar. Both Kim and Kris are also producers of their own shows and others on E! such as The Spin Crowd. The Kardashian's have also used their shows to promote their other business ventures. They own multiple children's and adult clothing stores such Smooch, K-Dash and Dash (located in Calabasas, Miami and New York), fragrances such as Dashing and Unbreakable, multiple products including a line of candles, tanning supplies and jewelry, endorsements from Quick Trim and Sketchers and books.
The family that is shown in their TV shows, albeit edited, is who they are and viewers get a clear view into each one of the Kardashian's fabulous lives. They gave you an all access pass to watch them, in their highest and lowest moments. Prior to observation, I knew that the Kardashian's had a significant influence over the public, especially young women. I thought they would teach lessons about sexuality, what fame is like and how to associate with others. I was extremely surprised by what I actually discovered about these women. By taking a look into their lives I learned many important lessons and developed a great deal of respect for the family. What struck me the most was the sense of togetherness that Kris and Bruce instilled in the children. Just by watching the family interactions you can tell they are extremely close. Instead of being selfish, they have a concept that success for one person is success for everyone. Kris is the manager or "momager" as they like to call her, for the family. They keep all business within their family and all support each other in separate ventures, such as Kris managing the young singing group BG5. This allows the Kardashian's to trust that everyone around them has their best interests at heart, not just in a business sense but in a personal one too. Although people may see the Kardashian's as spoiled rich brats, I was surprised to learn they weren't raised like that at all.
In fact, growing up all of them had jobs to afford the extras in life. Although they did come out with a Kardashian KreditKard, they hardly lived a life of unlimited spending. They all paid for their own insurance and gas for their cars and were required to maintain a minimum GPA of 3.5 in order to continue to use their cars. The strict rules weren't because they were worried about money or resources, but instead to ensure the children grew up to understand exactly how blessed they were. The Kardashian's send a positive cultural message to society about staying grounded. Additionally, the entire family is always hard at work. Between working in their clothing stores, designing, promoting, modeling, and taping, they hardly take any days off. Kim, a self-proclaimed work-a-holic, credits her late father saying, "My dad was a great attorney and businessman. He instilled a strong work ethic in all of us." The Kardashian's further their positive impact on society by making sure to always give back to the community. Recently, all three sisters tweeted about the disaster in Japan and detailed what their millions of followers could do to help in the relief effort. In one of the episodes of Keeping Up With The Kardashian's, the girls are shown doing a charity-boxing match to raise money for the Make-A-Wish Foundation.
Although none of them were especially excited about participating in the event, they did it to help out society. Additionally, Khloe is a big supporter of PETA. She was a model for their I'd Rather Go Naked than Wear Fur campaign in 2009. This was a big deal for Khloe, because she is the largest of her sisters, and is not comfortable in her own skin. It was very encouraging to see Khloe overcome her body image issues and use her celebrity influence to help a great cause such as PETA. In addition, Kim donates her clothes to raise money for the Dream Foundation and recently traveled to Africa for Russell Simmons's Diamond Empowerment Fund. Kim's new song Jam (Turn It Up), released in 2011, donated a portion of the iTunes proceeds to St. Jude's Children's Research Hospital. It was also inspiring to see the episode of Kim and Kourtney Take New York where Kim overcomes her fears of singing and has fun with this song because it is for a good cause. I think that sent a great message to all of her viewers. One negative implication I found during my research was how Kim made the decision to pose for playboy in 2007. Both in her reality series and in her book she speaks about how posing for playboy was a very difficult decision for her. In the end she agreed to it after being urged by her mother who said "they might never ask you again. Our show isn't on the air yet. No one knows who you are.
Do it and you'll have these beautiful pictures to look at when you're my age." Posing nude was completely against Kim's moral standards and way out of her comfort zone. She later admitted she regretting doing so, claiming the shoot was uncomfortable. Although she may have thought it was a good career move at the time, she is a role model for young girls. The message that it is acceptable to publically sexualize your body for popularity, notoriety, or a pay out is a dangerous message to send to young women. However, I think Kim's spread in playboy had a much different effect on men, who probably drooled over it, and objectified women as sex objects. I was glad to see that she spoke about how she wish she hadn't done it, I think it showed maturity to admit she had made a mistake. It is important for Kim to realize that her decisions affect millions of girls' lives who aspire to be like her. I think the Kardashian's and their actions have major implications on culture.
The girls are all fashion role models as seen by Kim, who popularized the yoga pant and leggings style, which has become incredibly common among young women. Additionally, like anyone who is in the public eye, they are role models for many girls. From how they carry themselves to what products they endorse, their influence is undeniable. Companies recognize their star power, and as a result, the Kardashian's receive $25,000 for each advertisement they tweet as well as Kim reportedly has a seven-figure contract with a nightclub in Las Vegas solely to make appearances. Most astounding to me however, is Kim's endorsement of Sketchers Shape-Ups. To be honest, these shoes are not that attractive. Sketchers as a corporation recognized that they would need someone with major fashion influence to be able to market their shoes towards trendy women, and that is exactly why they picked Kim Kardashian. Her sexy Super Bowl commercial was a major hit, and increased the sales of shape-ups. Kim is also infamous for her large breasts and butt, and is seen as a sex symbol in America. She is one of the few celebrities who is known for being 'curvy' and defies the stereotype that women have to be stick thin to be sexy.
She uses her body to promote good health and fitness through her series of work out DVDs instead of just trying to be 'skinny.' I think Kim goes against what most media tells girls they should be and look like and is a positive role model for being comfortable in your own skin, and not to be anorexic or bulimic. It is liberating for those who watch the Kardashian's to know that they can be beautiful no matter what body type they have. Even though they are only half Armenian, the Kardashian sisters are one of the few mainstream Armenian-American celebrities and therefore are representatives of the Armenian culture. Another way the Kardashian's influence society is by catering to exactly what they like and want to see. They use twitter and other social networking sites to communicate with fans and ask their opinions. When designing her perfume bottle, Kim asked fans if they would prefer hot or light pink. Involving fans in decision-making processes gives them a sense of ownership on the products. They are not just buying perfume; they are becoming owners of something that their input helped create.
Through this assignment I have learned the importance of working hard, taking advantage of what you are given, and how important it is to stick to your morals and be true to yourself. The Kardashian's are much than just a family that stumbled into fame. They worked hard for all that they have and continue to build their empire while simultaneously having a positive influence on society. By just taking a quick look at them, one might thing they are just good looking girls, but they have quite a brain under their gorgeous brunette locks. These women are fashion icons, businesswomen, designers, entrepreneurs and society can learn a lot from.
Related Topics