The Importance of Extended Family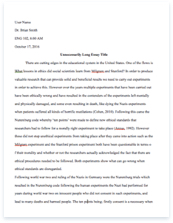 The whole doc is available only for registered users
Pages: 3
Word count: 504
Category: Family
A limited time offer! Get a custom sample essay written according to your requirements urgent 3h delivery guaranteed
Order Now
There is an old proverb back in my birth country:" It takes a village to raise a child". For generations, many families have successfully raised their children thanks to the additional guidance and assistance of their extended families. In my opinion, whether it was the wisdom or the insight they gained through life experiences, the lesson that our extended families shared with us were priceless gifts that continue to benefit us to this day. Having the support of an extended family can help parents through many tough times with raising a child in my old country. Extended families play an important part in parenting and education of a child: They can assist with childcare needs on a limited or full-time basis; they can come to the rescue when parents cannot see solutions to problems that they are facing with their children (ten heads can be much better than two); and finally the extended family can give a greater sense of the importance of the family reputation and self-esteem than just a nuclear family could ever do. For instances, many parents in my neighborhood are struggling to find babysitters and childcare providers for their small children during their workdays.
If these parents are attached to a strong, reliable extended family, childcare is rarely a problem. Grandparents are always more than willing to watch over their grandchild, while aunts and uncles may provide childcare solutions that will give dependable care at a large monetary savings to young parents. That way, our parents will have far fewer absences from work due to problems in this area. In my case, I used to live in an extended family that spans over multiple generations, help is always easy to find. Questions that arise about situations in my early life often have already been faced and answered by previous generations of my family members. Having a lot of such people also means that the family will have influence in the school and other public venues that will help my young, innocent life out of trouble. Last but not least, extended families also can give children a sense of depth and importance that a nuclear family cannot achieve.
Children can see the value of a good name extending back through multiple generations. This builds some sense of family pride and self-esteem into the child. The feeling of being with your own kind and having a place to belong cannot be overstated. The family becomes the place where you go to be accepted unconditionally. While sometimes you find it suffocating to live in such a large household, and want to find a private place only for yourself. That feeling will fade away no sooner do you set foot in your extended family than you realize what a blessing you have to be in such a wonderful family with loving caring parents, grandparents and sharing an extended family, having chances to learn from others in your early life, you practically have the best things offered to you though childhood.
Related Topics