The Hundred-Foot Journey Review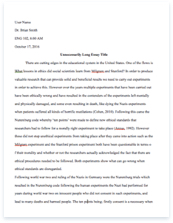 The whole doc is available only for registered users
OPEN DOC
A limited time offer! Get a custom sample essay written according to your requirements urgent 3h delivery guaranteed
Order Now
Introduction:
Kadam Hassan, a talented cook, leaves to France after a deadly fire burns the family restaurant to the ground, and ends his mother's life. Trying to find a place in France to open a new restaurant, the family has a minor car accident that helps them find the perfect place. Led by Papa (Om Puri), the family settles in the picturesque and elegant village of Saint-Antonin-Noble-Val, which seemingly the ideal town to open an Indian restaurant, Mansion Mumbai. Or so it seems, until the cold and competitive owner, Madame Mallory (Helen Mirren), of Le Saule Pleureur, the restaurant across the street, declares war on them making their lives miserable. The dispute between the two restaurant owners begins to escalate until Hassan's passion for French cuisine, and for sous chef Marguerite (Charlotte Le Bon), resolves their problems. Ultimately, Papa and Madame Mallory work together to help Hassan become one of the best chefs in all France. Summary:
I have always enjoyed movies that contrast two different cultures and present the best of each. This is exactly what Steven Spielberg and Oprah Winfrey did in this movie, "The Hundred-Foot Journey". When I first heard about the movie, I didn't have any idea of what the movie was about, so I started watching it with an open mind.
The movie starts with Hassan telling an immigration official why he and his family want to live in France. Then we see a flashback when Hassan, as a little boy, and his mother are fighting at the local market to buy all the sea urchins available to prepare their main dish at their restaurant. Hassan's mother is the chef of the family restaurant and also his mentor in the kitchen and in his life. During an election days, a candidate elected is celebrating at the Kadam's family restaurant when a riot erupts and their restaurant is set on fire. That day, the family lost everything, including Hassan's mother. After Hassan's mother dies in the fire, Papa decides to move the entire family including Hassan, his older siblings, Mansur and Mahira, and two younger brothers Mukthat and Aisha to London. Once there, Hassan tries to continue his education by experimenting with new dishes using ingredients from London and his family recipes.
The Kadam family lives in London for about a year until they decide to move to Europe because they do not like the cold weather and the vegetables in England. When the immigration officer asks Hassan for proof of his qualifications as a chef, Hassan gives a mimosa as proof. The officer rejects the offer but gives the Kadam family their visas to live in France. In France, Papa is driving the family through the French countryside in search of a place to start a new life, when their old van's brakes fail. With Marguerite's help, the Kadams take their car to the local mechanic. Then Marguerite invites them to her apartment and offers them a delicious and fresh snack of large tomatoes, home baked bread, olive oil from her garden's trees, and natural homemade cheese. Marguerite's kindness and attention towards the Kadam family and her cooking abilities captivate Hassan. The village of Saint-Antonin-Noble-Val could not be more beautiful. Its picturesque landscapes and fresh vegetables seem to Papa the perfect place to start a new family restaurant.
The next morning, Papa discovers an abandoned restaurant for sale. He and Hassan have their first encounter there with Madame Mallory when she also enters into the property and tells them that they are on "private property." Papa asks her if she is the owner, but she announces that she is not, but she is keeping an eye on it as a petition from the owner. Next, Papa decides to make an offer, and he contacts the owner despite the fact the entire family is against his decision. For Hassan and his brothers, starting a new restaurant in the village is not a viable option because there is another restaurant just across the street where Madame Mallory is the owner. Also, this restaurant, Le Saule Pleureur which is just hundred feet away is a Michelin starred that only high quality restaurants possess. Soon, the family is cleaning and renewing their new property. Papa names the restaurant "Mansion Mumbai." While Hassan is cleaning the kitchen, he finds some dusty cookbooks and becomes interested in French cuisine.
At the local market, Marguerite and Hassan find each other while shopping, and she tells him that she works at Madame Mallory's restaurant as a sous chef. Consequently, Marguerite tells Hassan that she cannot help him to learn about French cuisine because now they are competitors, but she later lends Hassan some cookbooks later. Across the street, Madame Mallory is unhappy with all the noise that the remodeling is causing, so she uses that as an excuse to visit the Kadam's restaurant. She tells them to lower the music and asks them for a copy of their menu. On opening day, Papa and Hassan go to the market to buy their ingredients and discover that Madame Mallory has bought all of them to sabotage their opening. War between Papa and Madame Mallory is declared. Afraid that they are not receiving any customers, Papa dresses up in a traditional Hindu costume and manages to snag potential customers to Mansion Mumbai. He also obliges Mahira to stand outside on the street and smile to attract younger customers to the restaurant.
Soon the restaurant is full of guests. Determined to learn about French cuisine, Hassan cooks the five basic sauces of French cuisine for Marguerite. She tells Hassan that Madame Mallory never interviews her chefs. Instead she asks them to cook an omelet, and then lets her tongue decide whether the candidate is a good or bad chef. Knowing that Madame Mallory always cooks pigeons when the minister comes to her restaurant, Papa purchases all of them at the market in revenge. Hassan disagrees with Papa's actions, and he cooks a pigeon for Madame Mallory to apologize. After tasting it, Madame Mallory throws it into the trash. Now the entire family is in war with Madame Mallory. Madame Mallory and Papa are using Mayor's love for food to destroy each other's business. Things get worse on Bastille Day when Madame Mallory's head chef, Jean-Pierre, hires some friends to set a fire in Mansion Mumbai. Hassan tries to stop the fire, but his hands and legs get seriously burned. Horrified by the events and actions of her employee, Madame Mallory ends the war and dismisses Jean-Pierre. She personally cleans up the graffiti on the walls of Mansion Mumbai.
Hassan asks Madame Mallory to make her an omelet but asks for her help to prepare it because his hands are bandaged. Using Indian spices, cilantro, and hot peppers, he instructs her to make the omelet. After the first bite, Madame Mallory tells him that he has a natural talent that many chefs take years to achieve. She offers him a job in her restaurant. Papa does not agree at first, but he ultimately gives Hassan his blessing. Marguerite, on the other hand, is jealous of Hassan's ascent. Now, the rivalry is between the two lovers. Hassan improves 200 year old recipes and soon he becomes the star chef of Le Saule Pleureur, winning a second star for the restaurant. Marguerite changes her attitude towards Hassan because she knows that soon he will be receiving multiple job offers from Parisian restaurants and will leave the town. After Hassan leaves the town Papa and Madame Mallory start a close friendship, "almost" like a boyfriend and girlfriend relationship.
After a year, Hassan is working in Paris and his work is well known in the "City of Light," but he is consumed by work and doesn't enjoy cooking anymore. The pressure he feels to win a third Michelin star turns him to alcohol. One night after a long day of work, Hassan finds a fellow Indian coworker enjoying his food sent from his wife in India. He offers some to Hassan, and when he tastes it, he begins to cry because he misses his home and family. The day of the announcement of the third Michelin star, he is on a train back to Saint-Antonin-Noble-Val. He offers Marguerite a business proposition. Secretly, they cook sea urchin for Bastille Day and consummate their love. With Madame Mallory's help, the lovers announce their new business relationship and Hassan's return to the village to his family, who did not know that Hassan was back in town. Madame Mallory also tells the family that she gave total control of Le Saule Pleureur to Hassan where he plans to win a third start for the restaurant. That night, all of them celebrate at Mansion Mumbai together as a happy and reunited family.
Reactions:
After watching the film, the first thing I wanted was to cook an omelet. The whole movie is full of delicious and exquisite dishes that will arouse one's appetite. Another thing I especially enjoyed was the beautiful scenes in the villa. The stoned paved streets, beautiful architecture, and green meadows, provoked immense peace and tranquility in me. Furthermore, I enjoyed seeing Madame Mallory and Papa fighting with each other. Papa is a charming, but stubborn man, and Madame Mallory's is also very prideful, which bring to the movie scenes full of comedy and drama, and make the movie enjoyable. I always enjoy watching movies about two different cultures, and how even with great differences, cultures can come together to coexist in harmony. The Hundred-Foot Journey is a movie all the family will enjoy. Parents may take their children and grandparents, without worrying about the movie's content. Even though there were some holes on the plot, overall, the movie was well produced and acted. I truly enjoyed this film.
Related Topics