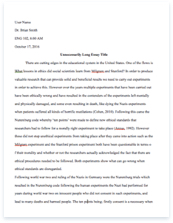 The whole doc is available only for registered users
A limited time offer! Get a custom sample essay written according to your requirements urgent 3h delivery guaranteed
Order Now
"The Glass Menagerie" which is written by Tennessee Williams, is a play about a family that is trapped in a world they don't want to be in, whether it's predisposed factors or just the lack of being able to follow their own dreams and make it real, they are trapped. There are little things that exist in their real lives that help them to escape from the dissatisfaction of their own lives. They deal with regrets about the past or feeling consistent abashment day by day, this family is stuck in between two different worlds, dreams, and reality. In The Glass Menagerie, Amanda Wingfield was left by her husband many years ago, which made her a single mother. Although both of her children are full grown adults, she still feels as if they are her responsibility. She lives in a world where she reminisces about the days when she was young and beautiful and had plenty of gentlemen callers wanting to marry her. Now she's getting older, with a daughter that is crippled and she doesn't realize how much of a disadvantage being crippled is to Laura.
That is what Amanda's son Tom Wingfield wants her to see. Amanda doesn't see that Laura is holding herself back; it isn't that she's not pretty or that she has a very bad limp to the point where people make fun of her. Just to hear her brace clamping while she walks makes her feel embarrassed even if no one notices it, she's very self conscious and Amanda tried to put her to not be that way but she does not have to anyone to show her that her disability doesn't matter and that she's beautiful with or without being crippled. Her mom is in denial, when Laura's gentlemen caller Jim arrived at the Wingfield apartment, Amanda had dressed Laura up with a fancy dress, make up, and fake breasts. This didn't make Laura feel any better it just made her still think that she wasn't good enough. Amanda lives in a world where looks, money, and value are everything. Everything was an illusion, she spruced up the apartment, changed Laura's look, put on a phony front when she met Jim and told lies to try and impress him.
Her heart was in the right place but she went about it the wrong way. She pushes her responsibilities onto Tom, who is also unhappy with his life and trying to discover himself. Thomas Wingfield had to take on the role of the man of the house when his father neglected his responsibilities as being a father and abandoned his family. He has to deal with the nagging of his mother about him having to go to school, and why he goes to the movies all of the time. The cinema is his only escape from reality sometimes he forgets about his responsibilities at home and becomes selfish, like the way he left his mother and sister so he could become a merchant sailor and for them to fend for themselves. Laura is who both Tom and Amanda are worried about, she's a pretty girl but her predisposing condition is a disadvantage to her life and brings down her self esteem. The only thing that brings some kind of joy to Laura's life is her Glass Menageries. She plays with them and takes care of them like they are her children. It also represents her need to love and be loved back. When she showed her unicorn to Jim she explained that they talk back to her sometimes.
They are the only friends that she has and it's what keeps her somewhat happy, that and the old records that she loves to play. When Jim finally makes his appearance in the play he is seen as a dashing man with many plans and ideas for his life it's hard not to get excited or be happier while speaking to him because he is the true definition of a people's person. When Laura realizes who her gentlemen caller is she suddenly feels faint and escapes from having dinner with him, her mother and brother but Jim gets to speak to Laura eventually. At first she's very seldom and shy but as their conversation grew, so did Laura's smile. Jim is in a contradiction himself, because although he knows that he is in a relationship with a woman named Betty and is engaged to her, he kisses Laura in the last scene of the play, which leads Laura to feel like they would be together. Jim wants to go on a date with Laura and continue things on with her. Jim got lost in the three worlds of Amanda, Tom, and Laura, he seems like he's the solution to everyone's problems until he drops the bomb that nothing can happen between himself and Laura. Nobody is ever completely happy with the life they life and they will always find a way to escape the problems they have to live with, push their problems onto others or just simply abandon their responsibilities, that's what happened with the characters of "The Glass Menagerie". But in the end their problems were left unsolved.
Related Topics