The Food Revolution by John Robbins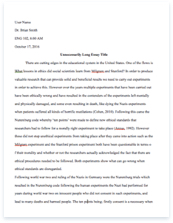 The whole doc is available only for registered users
Pages: 6
Word count: 1413
Category: Food
A limited time offer! Get a custom sample essay written according to your requirements urgent 3h delivery guaranteed
Order Now
            On the book "The Food Revolution", author John Robbins suggests ideas on how food made impact on an individual's life. This best-selling book talks about food and life relationship. The pros and cons of eating are revealed in accordance to benefits of eating vegetables and finding other healthy alternatives. Ideas are presented in a manner that exposes possible ways of extending the life of every individual. Minimize suffering and shifting to new ideas are few of the suggestions one can get from this book. It opens a new door of realization and change in eating habits and choosing the kind of food to eat. In this survival of the fittest, having the right diet will surely save lives.
            In the introduction part of the book, Robbins stated the reason for writing such book. "I have written The Food Revolution to provide solid, reliable information for the struggle to achieve a world where the health of people and the Earth community is more important than the profit margins of any industry" (Robbins 1). Curious about this statement from Robbins, I was able to note some ideas that I came up with after reading the book.
            The author's humor and a glimpse of his family background piqued my interest and made me browse over the pages. The tone of the text is indeed mature but with a light sense of humor to balance the mood for the readers. Part 1 of the book which is entitled "Food and Healing" provides knowledge of and insights on different diseases like heart ailments and cancer. Chapter 2 of this part gave me a better understanding of how important food choices are in maintaining good health.
Based on its title ("Healthy Heart, Healthy Life"), I was able to understand the message he was trying to convey when he shared the case of his uncle who suffered heart problems because of eating ice cream (Robbins 11).  At first, I was uncertain if I can believe that one can catch heart disease just by eating ice cream. It was also strange that he used this example when in fact their family owns Baskin-Robbins Ice Cream Company. As I was reading the succeeding pages of the said chapter, he mentioned the reasons why there is a connection between eating ice cream and heart disease. Indeed, what we eat does matter (Robbins 12). He noted how important food choices are in maintaining our health. Robbins said that habit is a stupendously powerful influence in our decisions about choosing what to eat. Hence, being conscious of what you eat is crucial to our health. Consciously picking the right food will make us lead healthier lives (Robbins 13).
            The book also presents statements about the arguments of the meat, dairy, and egg industries against claims that these products are the only cause of coronary heart diseases. For example, Robbins used quoted the National Cattlemen's Beef Association: "[it's a] myth [that] the risk of death from heart disease can be greatly reduced if a person avoids eating a meat-centered diet" (19). Then, the author presents a counter-argument from a credible source to dispute the former statement. To counter the statement of National Cattlemen's Association earlier, for instance, Robbins quoted Framingham Health Study director William Castelli: "[v]egetarians have the best diet; they have the lowest rates of heart disease" (19). With all the counterarguments presented against eating meat, dairy, and egg products, he concludes that removing meat from your diet definitely lowers the risk of having a heart disease.
I found the way each argument and counterargument was presented a bit confusing because they were both placed inside "Is that so" section. This made me think that both statements were wrong, when it fact those statements which defend the low-fat or vegetarian diet are true. Still, I came to understand his viewpoint that as individuals, we ought to watch carefully the food that we eat in order to avoid diseases.
            Part 2 of the book "Our Food, Our Fellow Creatures" narrates Robbins' encounter with a pig farmer whom he met while researching about diet (Robbins 153). He hated the cruel manner in which animal factory owners and farmers raise animals. They confine the animals in one place and inject various drugs in order for them to fatten, only to be slaughtered later for human consumption. In this part of the book, he also discussed issues such as the McLibel trial and humane agricultural advances in Europe (Robbins 178). Robbins questioned the ethicality of this practice. According to Robbins, animals are "born with bones and muscles [which] are meant to move" (Robbins 153). He found trapping animals in crates and cages cruel.
He states: "[w]hen I look out into the world, I see the forces that would bring us disaster. I see the deep night of unthinkable cruelty and blindness" (Robbins 7). He knew that animals have distinct social needs, and hated the fact that factory farm owners violate the animals' biological nature. I agree with this idea because I believe that animals do not only exist as human food. They have their own lives and they have a right to live the way they want. Thus, there is a need to respect animal rights. However, to feed their families, animal factory owners and animal farmers have to subject the animals to such cruel treatment. The chapter ends with a letter which Robbins received from a successful lawyer in response for his previous book, "Diet for a New America" (Robbins 222). The lawyer narrated how his previous book affected his relationship with her daughter who switched to a vegetarian diet after reading Robbins' book. The letter implies that our food choices are not just an issue that involves our body, but our emotions and the whole society as well.
            The fourth idea of Robbins is on the chapter "Our Food, Our World". Here, there are narratives which give a clearer view of what will be the environmental consequences of our current livestock practices. The lifestyle of the rich and famous which narrates the Robbins' family experience on the television program is also discussed in this chapter. He pointed out his personal passion for vegetables and how improving one's diet can pave the way for a better life and future for the world. The idea on this chapter also deals with the spread of hunger and how one should act immediately in order not to experience the said plague.
            Last in the list is the idea presented on the last part entitled "Genetic Engineering," which talks about the importance of genetic engineering in our diet. For instance, "Our food, Our future," the last chapter of this part, discusses how the agricultural world and the crops should be given enough consideration to grow and be genetically engineered. There are also new ideas presented on this part in order to harvest more crops in the future. According to Robbins, the vegetable industry needs to be revolutionized in order to experience world progress. Thus, having a good diet ensures the more stable future because saving crops means saving the industry. Indeed, this book is a wake up call that can transform our diet and food choices.
            To sum up the ideas of Robbins in this book, he wants to point out the importance of maintaining a lifestyle that contributes to not only saving everyone's lives, but the world as well. While there is nothing in the world that does not change, everybody is entitled to this privilege in making a difference in the world. The Food Revolution is an open revelation about many health issues one can attribute to food diet. This book does not only focus on diet itself but also on many aspects of life and the environment. Moreover, the author is not only concerned with health benefits of being a vegetarian but also with the food industry as a whole. The underlying causes of cancer are also traced in the book and how to prevent it. This book also addressed the solution to world hunger without depleting the environment. There is nothing permanent except change. This is the main call of Robbins in this book–dare to revolutionize your meal.
Works Cited:
Robbins, John. The Food Revolution: How Your Diet Can Help Save Your Life and Our            World. Boston, MA: Conari Press, 2001.
Related Topics