The External Environment directly affects what a manager does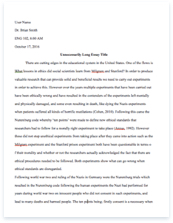 The whole doc is available only for registered users
A limited time offer! Get a custom sample essay written according to your requirements urgent 3h delivery guaranteed
Order Now
The importance of considering the external environmental forces and their impact on an Organisation and the managers within has been a hot topic of discussion for many years. Most of the leading management experts have discussed this topic at some time or other and some have even developed tools that enable today's managers to analyse the extent of impact that could brought about by these external factors.
Tools such as the SWOT(where the O & the T stand for Opportunities & Threats respectively in the external environment) analysis introduced by Albert Humphrey and his research team at Stanford Research Institute, the PESTLE Analysis introduced by Frances Aguilar and the 05 Forces model and Porters Diamond introduced by Michael Porter of the Harvard Business School were created with the express purpose of providing a framework for scanning and analyzing the external environment of a business.
Taking the above into consideration this paper would seek to explain how "The external environment directly affects what a manager does" in the current context.
WHAT IS A MANAGERS RESPONSIBILITY
"Management is the attainment of organizational goals in an effective efficient manner through planning, organizing, leading & controlling and organizations resources." (Samson & Daft, 2005)
However, it is also true that "The world of organizations & management is changing. Rapid environmental changes are causing fundamental transformations that have dramatic impact on the manager's job."(Samson & Daft, 2005)
In order for an organization to survive and thrive in this ever changing world, the manager of today has to transform the organization into a "learning" organization where all levels of the organization have an added responsibility of identifying and solving problems.
The manager of today is tasked with creating a vision for the future and ensuring that it is widely understood, accepted and imprinted throughout all levels of the organization.
THEREFORE THE ASPECT OF LEADING HAS BECOME THE MOST IMPORTANT OF THE FOUR CRITERIA OF A MANAGER'S RESPONSIBILITY AND THIS ARTICLE WILL CONTINUE CONCENTRATING ON THE "AFFECTS THE EXTERNAL ENVIRONMENT HAS ON A LEADERS ACTIONS"
CHARACTERISTICS OF A GOOD LEADER
Rosabeth Moss Kanter in her 2004 book _Confidence: How Winning Streaks and Losing Streaks Begin and End lists_ Accountability, collaboration and initiative, acting on mistakes and dealing effectively with adversity as part of a great leader's character.
To this end a leader needs to identify what external factors would influence the performance of the organization and then devise strategies within to overcome adverse factors and capitalize on complementary factors always keeping in mind that these same factors keep changing from day-to-day.
Therefore, the observation by Daniel A Wren in 1979 that "Managers today face the ultimate paradox: keeping everything running efficiently and profitably while at the same time changing everything" gives an indication of the complexity of a leader's task.
LITERATURE REVIEW
Leading marketing guru and co-author of _The Principals of Marketing_ Philip Kotler stresses the importance of a Situational Analysis as a basis for the development of all strategies relating to Marketing. His book, which is a must read for all marketing managers, dedicates an entire chapter detailing the many influences that could affect an organizations performance and then goes on to explain how each of these influences need to be properly analysed and then tied-in to the formulation of strategies for the future. In this context Kotler's writings serve to strengthen the argument put forward by topic under discussion in this paper.
The argument is further strengthened by another marketing guru Malcolm McDonald in his book _Marketing Plans – How to prepare them, how to use them_ where prior to conducting an "internal audit" of the organizations capabilities and structure etc. he proposes that an "external audit" is conducted on the consumer, the market and the environment in general so as to develop an understanding of the needs and wants that exist and how best an organization can fulfil those same needs and wants.
In the units on International Management and International Business conducted within the ECU MBA(I) programme, both text books have cited globalization as the biggest influence on an organizations performance and is a key consideration in any planning and decision making activities that the leaders of organisations have to make. The diversity and dynamism that comes with globalisation conveys the complexity and variety of challenges that can appear virtually on a daily basis to today's leaders.
In the unit on Leadership & Change Management also conducted within the ECU MBA(I) programme the importance of change management as a part of the contemporary leader's make-up is stressed as absolutely essential. The course material and texts go on to detail the integration of leadership and the management of change.
The continuous transformation witnessed in the world today has also caused revolutionary ideas to emerge. One such idea is the "Blue Ocean Strategy" introduced by W. Chan Kim Renée Mauborgne in their book _Blue Ocean Strategy – How to Create Uncontested Market Space and Make the Competition Irrelevant._ The main proposition of this book is that taking into consideration all the external factors that influence a particular business it is sometimes more appropriate for a leader to decide to redefine his market and his business so as to offer a totally new experience to its consumers.
WHAT ARE THE EXTERNAL FACTORS?
The External factors that influence a leader's actions can be broken down in to two categories. They are :
PRIMARY FACTORS
These are factors that have a major influence on leader's actions. For the purpose of this paper we will utilise the commonly used PESTLE analysis as described above (we could also use Porter's 05 forces model or Porter's Value diamond). They consist of :
POLITICAL
The policies of governments determine the manner in which an organisation can operate. For instance in Sri Lanka the current government's policy is to foster domestic production of certain items and increase GDP. To this end they have introduced tariffs and restrictions on imports for certain products that Sri Lanka is locally capable of producing such as agricultural products and tyres. The Government also continues protectionist policies of previous governments whereby certain other products that form an integral part of our export revenue, such as tea, rubber and coconut are not permitted to be imported.
ECONOMIC
The Economic stability of the Country also has a major impact on the operations of an organisation. If inflation is not kept low then it becomes increasingly difficult for consumers to purchase non-essential goods and services and cheaper options are sought thereby increasing price competition.
A prime example of this is the Automobile industry in the United States of America where consumers had begun to switch to smaller and more economical vehicles due increasing economic hardship.
SOCIO/CULTURAL
When the existing Socio/Cultural environment within a Country is influenced by another country's socio/cultural norms and subsequently commences evolving likewise, then the general populace's purchasing habits too start to evolve. This can be witnessed in the Food & Beverage industry where diverse styles of cooking such as Western & Chinese food are "fusing" together to provide consumers with a new type of cuisine called fusion cuisine.
TECHNOLOGICAL
With the rapid advance of technology comes rapid changes of the environment that exists outside an organisation. Cost savings due to automation, increased user friendliness, smaller and faster devices and other devices that make improve the general quality of life are examples of this type of environmental influence.
LEGAL/LEGISLATIVE
When the laws of a country include regulations that limit or delimit a particular industry's expansion it is considered a Legal/Legislative influence on the organisations within that particular industry.
An example of this is the recently enacted legislature titles the "National Authority on Tobacco & Alcohol" bill which completely restricts advertising of any Tobacco or Alcohol products within Sri Lanka.
ENVIRONMENTAL/ECOLOGICAL
The accelerated degeneration of the Natural Environment and it's impact on health has now reached proportions where it is the concern of every citizen worldwide. This increased awareness has led to a more concerned purchasing pattern where consumers now look for "environmentally friendly" options to the products they use or consume.
Products such as "Organically Grown" food have seen marked increase in appeal in the last several years.
SECONDARY FACTORS
These are factors that underlay the Primary factors and play a less significant yet important role in influencing a leader's actions. Although these factors can also be considered internal factors, they evolve out of experiences gained by the leader's exposure to influences outside the organisation. They are :
ETHICS
As put forward by Trevino in 1986 and then again by Shea in 1988 "Ethics is the code of moral principles and values that governs the behaviours of a person or group with respect to what is right or wrong. Ethics sets standards for what is good and bad in conduct and decision making."
In this context the external moral values learned by a leader would influence his ethical behaviour.
JUDGEMENT
The Merriam-Webster's online dictionary defines judgement as "…: the process of forming an opinion or evaluation by discerning and comparing" information & experiences obtained. Thus a leader's knowledge and experience with regard to a particular situation would aid him make an "informed" decision.
INTUITION OR "GUT FEELING"
"…the power or faculty of attaining direct knowledge or cognition without evident rational thought and inference" (http://www.merriam-webster.com/dictionary/Intuition, 2009)
A leader's up-bringing and background along with his intelligence level and emotional sensitivity provide the basis for this.
MOODS/EMOTIONS
A leader's current state of mind can also influence a given decision. Although it is not a trait associated with great leaders it is nonetheless prevalent in most leaders today.
HOW DO THEY INFLUENCE A LEADER'S ACTIONS
Each individual factor listed above has a different influence on the actions of a leader would take. In addition when these factors combine they bring about a totally different influence.
Let us look at how these factors individually affect a leader.
HOW PRIMARY FACTORS INFLUENCE A LEADER'S ACTIONS.
Whether it is developing a new product, entering a new market, repositioning an existing product, acquiring another organisation or divesting a subsidiary all of the above factors need to be considered individually and as a whole if success is to be achieved.
The direction that the organisation needs to pursue will depend on the opportunities and threats that lay within each of the above mentioned factors, and the limitations that each of the factors dictate.
HOW SECONDARY FACTORS INFLUENCE A LEADER'S ACTIONS.
Although the influence of the secondary factors are less explicit than the primary factors they are no less important as can be seen from the current spate of incidents brought to light by the media in the US of A and India. Notably companies such as Enron & Satyam and personalities such as Bernard Madoff.
REAL WORLD EXAMPLES
Let us look at Organisations whose leaders have acted on the changes brought about by the external factors as detailed above and also at Organisations whose leaders have failed to do so.
ORGANISATIONS WHOSE LEADERS HAVE ACTED POSITIVELY
THE CIRQUE DU SOLIEL
In a world where more and more children were turning away from live entertainment to Video games and PC's and where animals rights activists are increasingly voicing there disapproval of the use of animals in circuses, the Cirque du Soliel has created a brand new market for itself by venturing into attracting adult and Corporate clientele who were willing to pay a considerable premium for a superior entertainment experience.
It's ethos of "We re-invent the Circus" has enable it to reach a level of revenue generation with in shrt span of 25 years what it took Barnum & Bailey(pioneers of the travelling circus) more than a 100 years to accomplish.
This is due to the recognition and acceptance that the norms that existed 25 years ago or even 05 years ago are no longer the same.
Guy Laliberte, the founder of Cirque du Soliel examined all the factors mentioned above and then decided that he would venture into completely new model for a circus organisation. A decision that has served him well.
APPLE INC.
A company that once though itself as in the personal computer business now earns a major share of its revenues from entertainment devices such as the iPod and communication devices such as the iPhone.
The ever changing face of Technology and the Socio/Cultural evolution has driven Apple Inc. to rethink it's purpose of existence.
Steve Jobs, the visionary CEO of Apple is credit with identifying the emerging trends in the external environment and then adapting his strategy to suit it.
Thus apple ceased to be a small player in the PC industry and is now a dominant player in the entertainment industry.
ORGANISATIONS WHOSE LEADERS HAVE ACTED NEGATIVELY.
CHRYSLER
When consumers, environmentalists and governments across the globe were increasingly concerned about green house gas emissions and renewable energy sources, Chrysler continued to churn out "Gas guzzling" SUV's & Pick-up trucks.
It's low investment in the Research and Development of alternate fuel vehicles or even smaller more fuel efficient vehicles has caused it to lose its place as an Icon of American Motor Industry and push it to the brink of Bankruptcy.
CONCLUSION
As the world around us continues to change at an amazing pace, it is up to the leaders of today to recognize these changes, understand the implications they have for their respective organizations and put in place appropriate strategies and action plans.
A good leader will adapt to the changes the external factors would bring to his/her organization but a great leader would anticipate the next step in the changes taking place and position his/her organization to capture that opportunity when it arises.
A great leader will always be receptive to the implications that would arise even from a small change in the Political, Economical, Socio/Cultural, Technological Legal & Ecological environments.
Furthermore a great leader would be able to control the secondary factors that influence his decisions. Through a process of self-evaluation he/she would be able to positively use these influences to magnify the influences received from the primary factors and thus make a much better decision.
REFERENCES
(n.d.). Retrieved January 16, 2009, from http://www.d.parrish.dial.pipex.com/environment.html
(n.d.). Retrieved January 16, 2009, from http://www.cipd.co.uk/subjects/corpstrtgy/general/pestle-analysis.htm
(n.d.). Retrieved January 16, 2009, from http://www.merriam-webster.com/dictionary/judgement
Armstrong, P. K. (2002). _Marketing Principles._ New Delhi: Prentice-Hall of India.
Deresky, H. (2005). _International Management – Managing Across Borders and Cultures._ New Jersey: Prentice-Hall.
Hill, C. W. (2005). _International Business._ New York: McGraw-Hill.
MacDonald, M. (2005). _Marketing Plans – How to prepare them, How to use them._ Oxford OX2 8DP: Butterworth-Heinemann.
Mason, R. B. (n.d.). _The external environment's effect on management and strategy_. Retrieved January 16, 2009, from http://www.emeraldinsight.com: http://www.emeraldinsight.com/Insight/ViewContentServlet?Filename=Published/EmeraldFullTextArticle/Articles/0010450101.html
Samson, D., & Daft, R. (2005). _Management._ Melbourne: Thomson.
Senior, B., & Fleming, J. (2005). _Organizational Change 3/E._ London: Prentice Hall.
_Stanford Research Institute Newsletter Dec 2005_. (n.d.). Retrieved January 16, 2009, from www.sri.com: http://alumni.sri.com/newsletters/Dec-05.pdf
Related Topics