The Elvis Factor: The Convergence of Mass Media and Popular Culture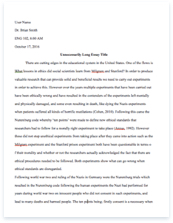 The whole doc is available only for registered users
A limited time offer! Get a custom sample essay written according to your requirements urgent 3h delivery guaranteed
Order Now
            Elvis Presley brought pow wow and pizzazz to rock music, fashion and style. He acquired the title, "King of Rock." Elvis unique, daring styles inspired fashion and music. "Elvis had revolutionized rock fashions with his "peg slacks, sideburns hillbilly pampaduor" (Australia, 2004).  His style set sixties trends with flared out bell bottom and tight hip hugger pants.
Today, everyone is still copying his styles, doing professional Las Vegas impersonations of him with glamorous show girls accenting the acts.  "Elvis Fashion is no oxymoron three decades later" (Hanafy, 2004).  His white colored based costumes had shining, light reflecting rhinestones. He died at a time when fashion trends were dull, drab, and boring. That was the women's movement popping up again in the business world. If women wanted the right to work, they had to wear navy blue or brown, nothing to bright, nothing to tight, nothing to low and nothing to high. Boring! Elvis was not worrying about following trends, or doing what is acceptable, within reason. His style, energizing dance and music and exciting stage shows made him a whopping successful sensation.
Today, most fashions worn by superstars in music videos are a reflection of the past.  Elvis fashion trends are no exception. Elvis's costumes were accented with big white collars, which later showed up in Prince's fashions.  Elvis Presley took risks. Audiences loved everything he did. At the end, he would lay down on the stage and sing. The audience stilled worshipped him. He had a fantastic singing voice, that seemed beyond human to many people.  That is why Elvis continues to be copied nearly 40 years after his death.
Notes;   
Austrailia, Elvis, (Sept 30, 2004), Elvis and Fashion; Source Elvis News.com
Hanafy, Erin,  (Sunday, January, 11, 2004) ;  WWW.girlsguidetoelvis.com
Many years ago, gas stations had attendants that would collect the money and put gas into the cars. They did not have variety stores, selling food and gift items at gas stations.
Related Topics