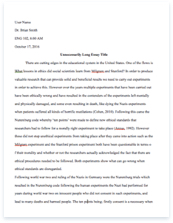 The whole doc is available only for registered users
A limited time offer! Get a custom sample essay written according to your requirements urgent 3h delivery guaranteed
Order Now
Question: Inanna makes preparations for her descent. Do any of these preparations assist her in her journey? Use examples from the text to illustrate your ideas and meaning.
Inanna listened to the moans and wailing of her sister Ereshkigal, from her office as a holy priestess to descend to the underworld to meet with her sister.  In preparation,  she brought and wore the seven me with her.  To quote from the text, these are:
"She placed the shugurna, the crown of the steppe, on her head.
She arranged the dark locks of her hair across her forehead.
She tied the small lapis beads around her neck,
Let the double strand of beads fall to her breast,
And wrapped the royal robe around her body…
Slipped the gold ring over her wrist,
And took the Lapis measuring rod and line in her hand."
            All these preparations though were not useful to her during her journey into the underworld or Kur. The reason for this is that the gatekeeper, under instructions from Inanna's sister, Ereshkigal, queen of the underworld, instructed the gatekeeper to make her go through several small and narrow gate opening on her way to Kur. Hence she had to remove all seven me articles from her body. Everything that she brought with her to adorn her physical body had to removed in order to gain passage to the Kur until she was stark naked.  That was the requirement given by the gatekeeper so she could face her sister in the underworld. One interpretation to this can be discerned as Inanna had to rid herself of all physical inhibitions and prejudices and be like a newborn child again – the narrow gates into hell was likened to the passage of birth of a newborn.  Only then when she was free of inhibitions was she able to be truly honest with herself and face her true identity, or find and let her inner core be revealed – in this case, her alter ego or inner self was represented by her sister Ereshkigal.
            The only preparation that helped her was bringing along her faithful servant, Ninshubur.  He was the one who waited at the gates of Kur and was able to go to Enki after several other Gods refused to help to resuscitate Inanna from the underworld.  It was Enki who helped resuscitate Inanna from death and was instrumental in her rebirth.
Feedback: (First Question and answer)
            Reading through the various versions of "the Descent of Inanna" made me realize some aspects of the "self-renewal" part by rebirth was so much like the universal theme of Christian rebirth.  It is also similar to the psychoanalysts' Carl Jung's concept of descent into the inner psyche or unconscious part of ourselves to know one's self better by getting rid of the outer layers and facing the naked core of our being.  Although this story has numerous versions and variations, it maintained its universal appeal because of its theme of self-redemption.  This will always appeal to a wide range of audience.
Question: Using examples from the story to illustrate and support your ideas, explain what Inanna gains from her journey. How does the journey enhance her role as the queen of heaven and earth.
            Inanna gained self-renewal, and rebirth from her journey into the underworld.  By ridding herself of all her worldly inhibitions and physical assets, she was able to come face to face with her naked self, as depicted by her sister, Ereshkigal.  When she decided to hear or listen to the moans of her sister, Ereshkigal, she had to sacrifice leaving behind her throne, her temples, and all seven of her earthly preparations:
"the shugurna, the crown of the steppe, on her head.
…the dark locks of her hair across her forehead.
…the small lapis beads around her neck,
 …the double strand of beads,
…the royal robe around her body…
…the gold ring over her wrist,
…the Lapis measuring rod and line in her hand.".
She had to humble herself in the underworld as she stood before other members of the underworld stark naked.
            After her death and while the two creatures that Ekin sent to revive her listened to the woes and moans of her sister, Ereshkigal, her sister was able to let out and face her pain and realized where its coming from by hearing it back from the two creatures.  She then gifted the two creatures with the right to revive Inanna and bring her back to the earth.
            After Inanna's experience, of death and renewal, she now stands to benefit from the lessons she gained from it.  She knew how the two creatures were able to revive her – by listening and repeating the moans and pains of Ereshkigal. Thus, now she knew that as a ruler, she must learn to do the same thing – face the sources of pain or conflict and as soon as the truth comes out, a resolution will soon follow.
Feedback:
            Again, a universal theme of rebirth and self-renewal is pervasive in the theme that is repeated over and over in the story.  Anybody who has gone through any form of depression or inner crisis would immediately empathize with the character of Inanna, and even her sister, Ereshkigal.  Each one of us has a pain or secret that causes us pain.  Unless we face it head on, or even admit the existence of such a pain, then renewal is hard or even impossible.  There is no resolution to a problem or conflict whose existence is not even recognized.
Works Cited:
The Descent of Inanna. Archetypes and Mythology website. Retrieved on June 7, 2007
Also from: http://www.mindspring.com/~mysticgryphon/descent.htm
Related Topics