The culture life in US and Viet Nam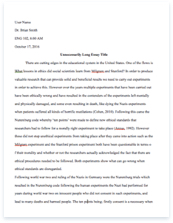 The whole doc is available only for registered users
A limited time offer! Get a custom sample essay written according to your requirements urgent 3h delivery guaranteed
Order Now
It is obvious that each country will have a different culture life. America is a densely populated and ethnically diverse country, so it is essential to equip yourself with the cultural, social and human knowledge of your country. As far as I understand have a lot of differences in culture life such as celebration, greeting, eating manners, housing between Americans and Vietnamese people. And this essay will discuss the culture life in US and then compare it with that in Viet Nam.
The first thing that need to be said is greetings. In US, Americans people are open and greet everyone even if they do not know to that person. When they first to meet, Americans shaking hands and can exchange cheek-kisses to express friendliness. Besides, religion, politics, and sex are also sensitive areas in the United States so you should not ask for age, or income of Americans. It is best to avoid these topics unless you are close friends. When talking, Americans often look directly at the person and stand not too close. In contrasting, Vietnamese culture life has a stringency of greeting. Vietnamese doesn't show the friendliness by the way of hug each other or give kisses like in US. It is considered as a taboos to Vietnamese people and i think it should be show in private place. It is important to show deferential to other people, especially is the elders. For example, when you visit to house someone, the younger person show their respect by greeting the older in the family first. Unlike in Viet Nam, Americans people are friendly and they can greet anyone when they first to see.
The second thing is American and Vietnamese have a difference about eating manners. In both countries, people eat three main meals of breakfast, lunch, and dinner during the day. However in US, to start their meal, they use knife, spoons, fork and plates. While Vietnamese use spoons, chopsticks and a bowl. In traditional Vietnamese family, the meal only starts when the younger people completing greeting all members in family. On the other hand, Americans are open-minded, relaxed and not too rigid about meal rituals. When guests are invited to the house, the host often take wine to invite, especially close friends. In addition to, Americans use napkins, beverages, and especially, noise is less caused during meals. But in Vietnam, it is noticebale that they do not use napkins but wash their hands before and after every meal. They also don't drink during eating, they drink afterward. I must admit that during meals in Vietnam, people sometimes make noise by eating and talking. For instance, parents ask their children about learning, fun, family members can tell each other about what happened that day.
Another aspect is that celebrates. The fact is that in US, Christmas is the largest holiday in the United States, similar to the Lunar New Year in Viet Nam , it emphasizing the meaning of family reunion. On Christmas Day in US, American families usually hold a special meal including turkey and a variety of other holiday foods, and they also have a gift set for Christmas. Children often receive a lot of gifts from their parents and other relatives. Popular Christmas symbols in the United States are Christmas trees, decorations, fairy lights, candles and gifts.
Although nowadays in Viet Nam, Christmas is not usually a official holiday, but often there are hanging decorations, usually there are bell rings, gift packages and decorative lights. On Christmas Eve, people can go out with friends, family, couples who give gifts to each other. On the contrary, Lunar New Year is the most important to Vietnamese people. It sometimes begin between January 15 and February 20. In traditionally Vietnamese culture, on Tet holiday, Vietnamese people visit relatives, temple, pagodas, children looking forward to receiving money. In the evening, they gather together just to eat and talk because Vietnamese people think that Tet is the chance to reunite full members of the family. The houses are decorated with apricot trees, peach blossoms. In my experience, the main food that is shown during the Lunar New Year include sticky rice, sticky square cake, Vietnamese sausage, candied fruits.
The last difference culture between America and Vietnam is the way of life. It can see that the way of life in US more open than Vietnamese people. Let me give you an example, the young American can move out of their's parent when they are eighten. In contrast, parents also respect and listen to the opinions of their children, not hesitate to take the time to answer, explain and guide their children, do not have the mind to impose views and even impose preferences to your children unreasonably. So they are fond of deciding everyting by themselve as well as having more time to freedom. That is reason why in the United States, independence and self-determination are priorities. Unlike in US, in Vietnam, parents care and take care of their children carefully. Everyone wants to live with their parents until they get married, even with many families living with their parents or spouse.
From these arguments, one must conclude that The Vietnamese and American social cultures are many different, with so many different features that we can hardly accept, but there are also some traits we should understand, to broaden our vision and to harmonize easily more into the new habitat. I think that Vietnam is influenced by the cultural characteristics of the Eastern countries in general. Therefore, Vietnam needs to expand and learn to take the initiative in building Vietnamese culture deeply imbued with national identity.
First, Vietnam needs to create a multicultural environment for cultural development in each country. This should be understood in both directions: First, create exchanges and continuity between traditional culture and modern culture. Secondly, create an exchange environment between Eastern culture and Western culture. The next is to bring into play the advantages and disadvantages of East-West culture in creating a new culture. And above all, it is necessary to preserve and promote the cultural identity of the nation in the trend of integration into the world, each culture is expanding.
Related Topics