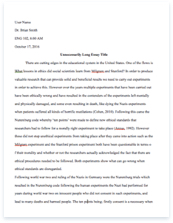 The whole doc is available only for registered users
OPEN DOC
A limited time offer! Get a custom sample essay written according to your requirements urgent 3h delivery guaranteed
Order Now
Bobco is a small family operated company based in Jericho, New York which deals with the import export market with the European Union. Bobco focuses on assigning consultants to customers to assist in the development of import/export strategies, sourcing business partners, development of marketing strategies, legal issues in import/export and logistical support. Even though the majority of consultants are based in NY, they are also based outside of the US in London, Paris, Milan and Barcelona.
Leadership in the business world requires harnessing the energy and efforts of a group of individuals so that their outlook is advanced from bad to good. During that process, leadership manifests in projecting your expertise in a way that gains the confidence of others. Ultimately, leadership becomes about trust -when that confidence inspires them to align their vision and level of commitment for the betterment of the company. Bobco even though based on several locations worldwide, each section is led by a vice president and consists of consultants at different ranks. I.e. associate consultant, consultant, senior consultant and programming management/director.
The head of the leadership hierarchy is Bob Johnson (CEO and President). Then each section has its own vice president along with the CIO and CFO. Each vice president holds regular meetings with his senior staff and the timing of such meetings differs according to the location. There is also a senior staff meeting held every Monday morning that is conducted through video teleconferencing. There are also meetings held quarterly within the senior staff and follows an agenda.
The culture of Bobco cannot be considered to be all the same as Bobco is multinational and therefore each branch of Bobco has employees from various cultural and ethnic backgrounds. This can also serve as an advantage as well as a disadvantage. Considering the fact that Bobco has many locations worldwide it is apparent that the culture varies from place to place and also that the clients are also different when considering the Hofstede's Cultural Model. According to Hofstede there are 5 major factors involved,
Power Distance
This can be explained as the distance between two individuals in an organization Uncertainty Avoidance
This deals with society's tolerance for uncertainty and ambiguity Individualism / Collectivism
Individualistic culture is where Independency is encouraged
Collectivist cultures focus more on group work and dependence among employees Masculinity / Femininity
Masculine culture represents a preference in society for achievement, heroism, assertiveness and material reward Feminine culture stands for a preference for cooperation, modesty, caring for the weak and quality of life Long term, Short term Orientation
Societies with short term orientation have a strong concern with establishing the truth, wants to achieve quick results Societies with long term orientation believe that truth depends on the situation, context and time According to the above given factors, the countries in which Bobco is based on have different levels of cultural identification. People are quite different and that brings up problems such as language barriers, inability to understand procedure, inability to comprehend work times and work load. These problems are shared by most multinational firms; however the path to success lies in how the understanding of people and their behavior is considered within the organization. Business Technology is a term that describes the business practice of converging technology and business strategy.
As an emerging evolution of information technology, business technology attempts to use hardware and software as more than tactical support systems; using technology as a strategic development tool. Business technology is being used more and more every day. Business technology is implemented by business technologists. These professionals have an understanding of business strategy and the capabilities and availability of contemporary technology and look for ways to enable the successful implementation of business strategy through the implementation of that technology. Information technologies of knowledge management in organizations are made up of four key components. Those components are hardware & software, database processing, data communications / internet technologies, and systems development. Common Hardware technologies used in business include: Desktop computers, laptops, mainframes, MS Windows, Mac OS, Unix, Linux, servers, web servers, and blade servers.
Common Software technologies used in business include: enterprise applications, productivity and Office Applications, communication and information-sharing software, and entertainment and Media development software. Database Processing: is the system of collecting, storing, and processing data for the purpose of gathering information, managing information, and creating new knowledge from the stored data. Database Management Systems: Data processing in business is most often done using Database Management Systems (DBMS). A DBMS is used to create, process, and maintain a database. Some common inputs and outputs of a DBMS include; tables and forms to input data, queries to retrieve data, and reports to output and present data. Enterprise Database Managements Systems: this is a database system that supports a multi-user environment. These are most often used in large businesses that require employees to input and process data using a variety of different applications.
Common enterprise technologies include Microsoft's MySQL Server and Oracle's Oracle. In this modern day and age where technology is used for a multitude of services it is quite easy to rely on it. Usage of various computer applications and systems in the field of business makes work and storing of information easy and effortless. Therefore implementing a database system in Bobco would give it an advantage in storing and managing information regarding clients and assignments the company has initiated. Introducing a system in which employees are given access to discussion forums or social networking with a focus on sharing knowledge related to work would improve employee efficiency and would also give an edge against any rising competition. Maintaining an implemented Knowledge Management initiative is expensive, so all bases must be covered before moving on to the initialization phase.
As this would require a large budget financial management steps should also be implemented to see how a Knowledge Management initiative would drain resources from all available branches. It is also quite time consuming and shifts focus away from company related matters however not entirely. If Bobco was to be acquired by FredCo int. and if key consultants were to leave the company it would damage the company's knowledge base. Bobco has an impressive list of clients and many among them have a long term relationship with the company and that relationship is based upon the individual consultants, the program managers and the vice presidents they deal with thus the importance of the consultants are very high. In the off chance that Bobco does get acquired by Fredco and most of the consultants remain, it would be quite beneficial to the entire company as Fredco has its own successful Knowledge management system "Endeavor" thus eliminating the need to implement a new knowledge management system which would've drained more resources.
Tacit knowledge has been defined as one's personal, internal or interior knowledge as opposed to the external, physical knowledge that has been written down or recorded as an artifact. A key challenge in organizational research has been whether it is possible to manage tacit knowledge, and how. By managing tacit knowledge, refers to methods that can be used in order to facilitate the creation of tacit knowledge, and to externalize that tacit knowledge in a way that will be transferable to other individuals. The interplay of tacit and explicit knowledge is a critical factor in organizational learning.
Focus on a few important topics – In order to leverage knowledge effectively, company should begin with a few communities of practice that are focused on topics strategically important to the organization. Build on natural networks – Since communities of practice arise naturally in most organizations, utilize those existing networks of people who already share knowledge about a particular topic. Develop community coordinators and core groups that will organize and maintain the community. Support communities – managers need to give people the time and encouragement to reflect and share ideas with other teams. Patience– communities of practice are organic, and take time to develop.
The above given are four methods that would improve management of tacit knowledge. A company is a living organism and can have a collective sense of identity and fundamental purpose. There are several kinds of behaviors that can be observed from individuals or groups within an organization. Some of these behaviors may be externalized, or converted from internal behaviors to external behaviors. Managers should be aware of these behaviors for the purpose of managing knowledge within an organization. More specifically, these behaviors can indicate potential strengths or weaknesses in the knowledge environment of the organization.
It is the role of managers to encourage and support the creation and exchange of tacit knowledge. Managers should act as "knowledge brokers," contributing to the diffusion of knowledge across and between communities. This role falls to the senior staff present at Bobco as they work under the vice president of each branch. The primary task of managers is the conversion of tacit, human capital into explicit, structural capital.
Overall Bobco is a company that would do well with or without a Knowledge management system, however without one it is deemed to run into problems in the future as there is no proper way of containing knowledge or sharing it. This would lead to other similar companies with Knowledge management systems gain an edge over BobCo. Therefore it can be said that the BobCo , with a proper knowledge management system could improve immensely.
Related Topics