The Caribbean Carnival Fest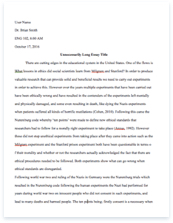 The whole doc is available only for registered users
Pages: 3
Word count: 557
Category: Festival
A limited time offer! Get a custom sample essay written according to your requirements urgent 3h delivery guaranteed
Order Now
Where there is a Caribbean Carnival Fest that is where you will find a place full of energy. Around this time every year there are several Caribbean Carnival Festivals given through out the DC, Maryland and Virginia area (DMV). When you visit one these festivals you can't help but notice the many different island traditions that have been brought to the state side that includes the carnival parade, reggae and calypso performances, colorful costumed dancers and authentic Caribbean cuisine.
I took my son to the Caribbean Festival that was held at a small waterfront park in Maryland yesterday. This was not his first time attending one. He was somewhat enthusiastic about going. But, before we left for the carnival my son said to me "Mom, I wish that there were actual carnival rides, cotton candy and games. You know the stuff that you would find at a regular carnival." But this was a Caribbean Carnival, a parade with masqueraders, vendors, steel drum music and Caribbean food. There are no carnival rides, no funnel cake, no hot dogs or carnival games. Even though this was not his first time attending the Caribbean Carnival he still hoped for a ride or two. But, as soon as the parade began he was glued to the participants and their huge sequined costumes. The costumes were very colorful it's a wonder how the performers can keep in time with the music while wearing the gorgeous huge head pieces.
We watched the parade for bit then we moved along to get a nice shady spot so we can enjoy the upcoming band performers. On our way to find the perfect shade we checked out the many vendors that were there. There was such a nice array of vendors from the different islands. I have to admit that I love, love, love browsing each vendors merchandise. The jewelry, clothing and art work just makes a girl all kinds of happy. Needless to say, my son did not share my excitement until we came upon a section of the park that was geared towards kids. There were men and women dressed in vivid costumes walking and dancing on stilts, face painting, several moon bounces and to my sons pleasure there were also games and his beloved cotton candy. I was happy to see that face of his truly light up from joy and excitement. We stopped to get a snake painted on his arm. He said, "I'm too big to get my face painted" grabbed some cotton candy and played a few games.
Now, it is time to make an important decision, we must decide on what we want to eat and where we are going to get it from. Luckily it didn't take as long as we expected. We grabbed our lunch (jerk chicken) and finally moved on to get our shady spot. We found the perfect spot that allowed us to see and hear the performers perfectly. We ate our lunch and jammed and danced to the music. I can say that it was a perfect day for my son and me.
Whether you have a Caribbean background or not, I recommend that you take advantage and attend a Caribbean Festival and allow yourself to experience and enjoy the wonderful culture that the Caribbean has to offer.
Related Topics