The Beauty Specialist Was Made With Our Customer and Consumer in Mind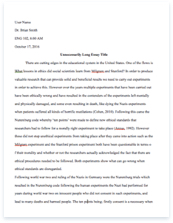 The whole doc is available only for registered users
Pages: 3
Word count: 587
Category: Optimism
A limited time offer! Get a custom sample essay written according to your requirements urgent 3h delivery guaranteed
Order Now
Every aspect of beauty from cosmetology, to cosmetics even wardrobe was thought out carefully with beauty involved. What is beauty you may ask. Beauty is what you make of it. However, to the specialist, it is a combination of several qualities including all shapes, sizes, shades and also the opportunity for the optimism. We pride on our culture and how we carefully hand pick the most creative and open-minded individuals to come aboard our company. Our beliefs, thoughts, and attitudes are all based off of having integrity, being receptive as well as unbiased. We would like to this time to welcome our new global partner as a part of the family.
There are a few synonyms that comes to mind when referencing to the word, distinct. Such as, recognizable, unmistakable and striking. All words the are a beauty lovers' fantasy. Distinct taste has successfully made and impeccable impact on the beauty and fashion industry over the past 30 years and still going. Starting out in a small basement of an aspired artist who was determined to take old and new fashion as well as beauty techniques to the runway, this company has grown tremendously over the years blooming into the global company we hear se about in magazines, social media and tv as well. Their work culture is a combination of responsibility/accountability, trust/integrity, teamwork, respect, adaptability and strategy. It is a honor that they have chosen our company, The Beauty Specialist, to merge together. As one, we can shake the beauty industry with great minds, great ideas and enough optimism to spread around.
Steps to unify our company culture:
Grasp Transparency- Transparency not only helps our clientele consultation but it also helps our our employees to be as opened and realistic when it comes to the drawing board and providing feedback.
Impart reason and enthusiasm- Finding purpose in your work is very important. For this company innovation as well as optimism are two very important factors to creating new ideas as well as forming the ideal employee. The better we comprehend each other's objectives and desires, the better we can assist each other's team with seeing the reason in our work.
Corrective feedback-Giving feed back to our employees helps everyone stay up to date and informed about what's good, bad and that could be better in their work. After all this is a business that evolves and modifies as quickly as season to season so therefore a swift and fresh minded worker is what keeps us successful.
Remain consistent with your core qualities-Our core values are what brought us here. It's what we believe in and in this case, it is believing that beauty doesn't have a particular, face, shape nor shade and we stand behind that 100%.
Lead by example-Our culture is molded by how our leader's demonstration. Each leader needs to inside and outside, remotely mirror the organization's qualities and be its most grounded promoters.
Each one teaches one-Share the knowledge, be willing to lead a class when presented the opportunity to help others learn a new technique. We are a family and sharing what we know is very important.
Encourage joint effort-Having a voice doesn't just inspire but also motivates a mutual awareness of other's expectations in a few representatives, yet in addition urges new groups to practice coordinated effort.
Communication- Communication is key to any successful business. Culture is a need to us all and that we all are all a piece of it and without everyone help and effort we will not be here.
Related Topics