The age of imperialism ended in 1918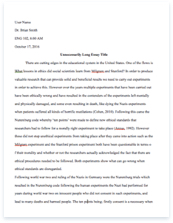 The whole doc is available only for registered users
A limited time offer! Get a custom sample essay written according to your requirements urgent 3h delivery guaranteed
Order Now
Imperialism refers to an ideology of exercising power or control over external entities. It involves creating new subjects of control or power and maintenance of these entities better known as empires. The control may either be direct or indirect.
This is where one country creates dominance on another independent country. The age of imperialism refers to all that time imperialism has been applied by the emperors. This period saw some countries dominate another on various fields the fields included the trade sectors, where some of such countries would claim trading rights. Up to 1918 countries used to oppress others for example in1902 – 1911 china had been divided into spheres of influence by countries such as France and Russia.
These two took control of China in the trading sector land the exploitation of other resources such as raw material and minerals. This was also the case fin Nicaragua in 1850 by the United States of America.  It is evident that imperialism came to an end from 1918 since it is the time countries started to fight for their rights against dominion thus agitating land advancing; the cause for self control.
A clear case is where China fought for its rights through a commander known as Hsi Sung in 1886.This is also when the first war took place. The Spanish American war in 1898 is also an evidence of the end of imperialism where United States was in a plan to expand its political and economic influence across the world. After 1918 many dominant countries started to withdraw their troops from the empires after defeat by the natives. This withdrawal came also with the abandonment of the emperors' missions.
The abandoned missions included discontinuation of the already started projects such as the extraction of minerals and infrastructure development in the controlled countries. As from 1918 it's the time the countries, which had been living under control, started to form their own governments. The newly formed governments continued the abandoned projects to completion.
REFERENCES
Davies, P. N. The Trade Makers. Elder Dempster in West Africa 1852-1972. London: George Allen & Unwin, 1973.
Davies, Peter N. , ed. Trading in West Africa 1840-1920. London: Croom Helm, 1976.
Dumett, R. E. "Joseph Chamberlain, Imperial Finance and Railway Policy in British West Africa in the Late Nineteenth Century." English Historical Review 1975 (90) 287-321.
Halstead, John P. The Second British Empire: Trade, Philanthropy, and Good Government, 1820-1890. Westport, CT: Greenwood Press, 1983.
Hartwig, Gerald W. The Art of Survival in East Africa: The Kerebe and Long-Distance Trade 1800-1895. New York: Holmes & Meier, 1976.
Hynes, W. G. The Economics of Empire: Britain, Africa and the New Imperialism, 1870-95. London: Longman, 1979.
Lynn, Martin. "British Business and the African Trade: Richard & William King Ltd. of Bristol and West Africa, 1833-1918." Business  History1992 (34/4) 20-37.
Lynn, Martin. "Technology, Trade and 'A Race of Native Capitalists': The Krio  Diosporaof West Africa and the Steamship, 1852-95." Journal of African  History 1992 (33/3) 421-440.
Munro, J. Forbes. "British Rubber Companies in East Africa Before the First World War." Journal of African  History 1983 (24) 369-379.
Palmer, Robin, and Parsons, Neil, ed. The Roots of Rural Poverty in Central and Southern Africa. London: Heinemann/ Berkeley: U of California Press, 1977.
Pedler, Frederick. The Lion and the Unicorn in Africa: A  history of the Origin of The United Africa Company 1787-1931. London: Heinemann, 1974.
Ratcliffe, Barrie M. "The Economics of the Partition of Africa: Methods and Recent Research Trends." Canadian Journal of African Studies 1981 (15) 3-31.
Rimmer, Douglas. "The Economics of Colonialism in Africa." Journal of African History1978.
Stafford, Robert A. "Geological Surveys, Mineral Discoveries, and British Expansion 1835-1871." Journal of Imperial and Commonwealth  History  1984 (12/3) 5-32.
Tosh, John. "Lango Agriculture During the Early Colonial Period: Land and Labour in a Cash-Crop Economy." Journal of African  History1978 (19) 415-439 [Uganda].
Related Topics