The Adventures of Huckleberry Finn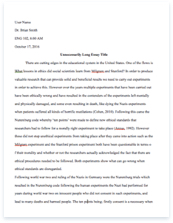 The whole doc is available only for registered users
A limited time offer! Get a custom sample essay written according to your requirements urgent 3h delivery guaranteed
Order Now
1. Mark Twain said of Huck Finn : "it is a novel where a sound heart and a deformed conscience come into collision and conscience suffers defeat. The conscience – that unerring monitor—can be trained to any wild thing you want it to approve." In light of these comments, trace Huck's moral development throughout the novel. Your essay could examine Huck's lies, Huck's decisions regarding Jim, Huck's refusal to be "sivilized," Huck's relationship with Jim, or the differences between individual and society.
2. What is Mark Twain's message about morality and religion? How does Twain use both the geography and characters in the novel to support that message?
3. Consider the quotation "it is on shore that Huck encounters the worst excesses of which 'the damned human race' is capable, but with each return to the raft comes a renewal of spiritual home and idealism" (Magill 13).
Examine the difference between society's dictates as embodied by Huck and Jim's encounters on the shore and the relative freedom they experience on the river. Your essay could: examine the irony that what is thought to be civilized is in fact not; compare and contrast encounters on the shore with descriptions of life on the river.
Related Topics