The Advantage of Living in Malaysia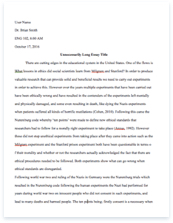 The whole doc is available only for registered users
A limited time offer! Get a custom sample essay written according to your requirements urgent 3h delivery guaranteed
Order Now
Moving to a different country or studying abroad are very usual situations nowadays. Many people consider migrating to Malaysia. There are two advantages of living in Malaysia which are the weather is good and the other one is they can know many different cultures.
The most important advantage of living in Malaysia is the tropical climate since it's near the equator. The year-long warm and sunny climate offers a great lifestyle, especially for us, we can go swimming and climb, or fly to one of the many island, doing everything what we want to do at outside. Furthermore, living in Malaysia, we don't worry about the natural disaster. For instance, typhoon and earthquake to happen is low, Malaysia sits in the Pacific Ring of Fire outside. For this reason, living in Malaysia the comfortable weather is suit us.
The second advantage of living in Malaysia is we can know more different cultures. There are many ethnic groups in Malaysia, include Chinese, India and so on. Malaysian can speak at least two or even three languages, for example Malay, Chinese, India, we also can pick up any other languages our fancy. However English is used widely in Malaysia. Moreover, we can make many new friends from different country, As a result, living in a such cosmopolitan environment, Malaysia is easily accept us into our circle of friends and learn more knowledge of the different culture.
In short, living in Malaysia is the best choice for everybody. The two main advantages of living in Malaysia are the weather is suitable for us and we can learn more different cultures. Therefore, if you consider migrating, Malaysia is the first choice for you.
Related Topics