The 21st Century is an era of greed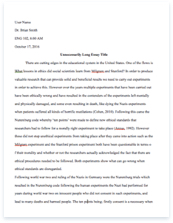 The whole doc is available only for registered users
A limited time offer! Get a custom sample essay written according to your requirements urgent 3h delivery guaranteed
Order Now
Mention the word "greed" or any of its synonyms, and one is likely to receive many a disdainful stares. It is listed as one of the seven deadly sins in the Catholic doctrines and yet, virtually every single person that inhabits this planet is guilty of it. Greed drives desire, desire turns to envy, and envy leads to the failure to appreciate and hold dear what one possesses. In the modern age of the 21st Century, the above statement seems so much more accurate and true. The insatiable hunger for success and the unquenchable thirst for supremacy transform many of us into slaves of our desires, fuelled by greed and its associates. In more ways than one, greed is fast emerging to be the prime reason for every single thing we do, and it is not hard to see why.
Living in today's globalised world feels challenging, even confusing at times, with distance no longer a reliable indicator of our involvements in the world. Some of our closest business ties may be stretched out over thousands of miles, and remain connected courtesy of a vast network that spans the entire globe. The massive business sector is so competitive that the fear of being left behind by the rapidly-changing faces of commerce leads many multinational organizations to expand and outsource. A prime example is the world's largest software firm, Microsoft. Under the committed leadership of Bill Gates, the world's wealthiest living person, the company successfully transformed itself from a corporation with only 11 employees to an international computer technology corporation that boasts over sixty-thousand employees and global annual sales of approximately forty-billion US dollars.
The competitive nature of today's economy make it imperative for everybody to be on their toes, ready to market the next Mickey Mouse doll or the latest Windows operating system. Business and trade prospects are mushrooming throughout the world with every passing second; every man has to be greedy and selfish if it is fame and fortune that he craves. Even if one does not covet the assets and riches, greed is still required to ensure survival in the cutthroat world of ours. We have no other options but to accept the cold truth: money speaks volumes no matter where we go.
Greed, as much as people have identified it as the source of all evil, is still essential for progress. It is indispensable for economic prosperity as it breeds competitiveness. The never-ending quest of owning the most expensive, most luxurious and most exquisite fuels many in their daily work. With greed, people are self-empowered to motivate themselves; the virtual carrot is dangled in front of them to drive their minds. Positive outcomes will inevitably entail, as productivity and efficiency increase. The number of malingerers would drop to an all-time low. At the end of the day, everyone would serve to benefit from the competitiveness of the market, brought about by man's greed to continuously innovate, discover and invent. Personally, I would consider greed to be the single greatest engine that drives man's achievements. It is impossible for anyone to run out of 'greed'; it is inexhaustible and indestructible.
While it is safe to say that man's greed for affluence and clout had helped contribute to the booming economy of today, it is depleting our natural resources at an alarming rate. Already, many renowned scientists and oil-geologists the world over have expressed concerns over the amount of oil reserves left under the Earth. The much-debated peak oil has undoubtedly passed, signaling the time for researchers and scientists alike to start finding viable alternatives to fossil fuel. As our thirst for the 'black gold' continues to skyrocket with the endless production of automobiles, these valuable petroleum reserves are fast nearing the end of their lifespan. Our greed for this dwindling treasure would ultimately result in our own undoing. As of yet, no one is able to present a feasible alternative form of energy to replace fuel. That we are in such dire straits today is doubtless due to our greed and avarice. We fail to cherish and treasure what we already have and demand more. More worryingly, we are not only on the threshold of petroleum depletion, but also a host of other natural resources like the lush forests and marine life. Rapid deforestation of jungles and dense forests, coupled with the dumping of industrial wastes into the sea, have all contributed to the 'sickly state' of Mother Nature.
In the midst of our frenzied pursuit of worldly goods and authority, human beings have inadvertently displayed the dark side of them. Greed is useful in our relentless chase of supremacy; it is the invisible strength that pushes the physical and emotional boundaries of man. However, in the course of our lofty aims to monopolise the corporate industry and the likes, greed has also displayed the disastrous damage it can inflict upon us. The earth can satisfy our needs, but not our greed. For greed, all nature is too little. That said, it does not help that in the 21st century of today, as the human population continues to surge, we are constantly working under pressure, round-the-clock, to satisfy the demands of the globalised world. Not everything we want is what we really need; the standard of society is motivated by greed. It is irrefutable that we have entered an era of greed and avarice; the 21st century will see human being evolving and progressing further than at any point in history. Just so that we can keep up with the times and ride the winds of change, greed is a necessity; a necessity that will be fulfilled by every single one of us, no matter consciously or sub-consciously.
Related Topics