Tesla Motors Argumentative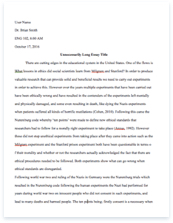 The whole doc is available only for registered users
OPEN DOC
A limited time offer! Get a custom sample essay written according to your requirements urgent 3h delivery guaranteed
Order Now
Tesla Motors is an international company that runs its operation in 116 locations in 18 countries of five continents. The global network can benefit Tesla to attract more potential costumers and promote its brand by displaying the products and providing the test drive, and to receive the constructive feedback within a short time. According to Navigate Research, 22% Americans familiar the Tesla Model S to some extent, coming third among all the popularity ratio of alternative fuel vehicle models in the America (See Figure 3). SAP Social Media Analysis suggests that Tesla has the highest rate at around 150,000 social mentions during the second half of 2013 (See Figure 4). Cross-continental networks and the universal brand are the features that can make Tesla more competitive in the electric vehicle industry (Tesla Annual Report, 2014).
Figure 3: Familiarity with Alternative Fuel Models, United States: 2013 Source: Navigant Research (2014)
Figure 4: World Social Mentions of Electric Cars in Second Half 2013 Source: SAP Social Media Analytics (2014)
The premium accelerating and driving range performance
Compared with competitors in the electric automobile industry, Tesla shows premium accelerating performance. Model S can accelerate to 60 miles per hour in 4.2 seconds, and can reach the top speed at 130 miles per hour. By contrast, its strongest competitor, Nissan Leaf, needs 6.9 seconds to speed up to 60 mph, and can only attain the highest speed at 90 mph. Tesla also surpasses other electric vehicle competitors on the single-charge distance, which can cover the range of 300 miles with a single charge. On the contrary, the estimated distances of Nissan Leaf, Chevy Volt, and Ford Focus EV per single charge are 73, 35, and 100 miles respectively (Seagul, 2014).
Weaknesses (these correspond to the bullet points above)
Limited manufacturing volume and strong dependence on the lithium batteries supplier
Tesla faces a potential shortage of deliveries. According to Reuters, the global sale of Tesla is 22,3000 in 2013, and expectedly to retain an increasingly growth rate in the next five years, especially after Model X enters the market (See Figure 5). However, the manufacture volume of Tesla is currently around 20,000 annually. One of the main reasons for the supply deficiency is that Tesla has a strong dependence on the Panasonic, its only lithium battery supplier. Every Tesla vehicle contains more than 7,000 lithium batteries. When its sale increases to over 100,000, the battery demand may surpass the output capacity of Panasonic (Herron, 2013).
Figure 5: Tesla Global Sales (in USD)
Source: Siddharth Dalal (2014)
The shortage of supercharger stations in Chinese market
Superchargers enable owners to travel for free between cities. Currently, Tesla has established 164 supercharger stations, including 105 in North America, 50 in Europe, and 9 in Asia. The comparison between the station numbers of America and China is more dramatic, which are 104 and 2 (Beijing and Shanghai), respectively. In-auto-news point out that Tesla sets the target sale at 5,000 in China's market in 2014, which is 30 percent of the expected total global sale. Therefore, the only two superchargers, only about 1 percent of the total number, may restrict on the users experience in China, and may also have negative effects on the market promotion in other cities of China (Tesla Annual Report, 2014).
Opportunities (these correspond to the bullet points above)
Recovery of world automobile market
With the recovery of economy, the world's automobile industry has been growing steadily over the past few years. According to Bloomberg, the US automobile sales climbed from its depth 10.4 million in 2009 to over 15.6 million in 2013. Furthermore, industry analysts predict that the sales will remain a growth trend in next five years, reaching 17 million in 2017. Things happened the same in Europe. During last year, Spain posted an increase of around 29 percent in the vehicle sales, Britain showed an increase of 8.2 percent, and France expended its sales at 5.8 percent. This constant recovery of the global automobile market creates a satisfactory market environment for Tesla Motors to strengthen its profitability and realize market expansion (Leggett, 2014).
Government incentives for electric automobiles
Many countries establish governmental incentives to stimulate the electric vehicle industry. The United States federal government approved the Energy Improvement and Extension Act of 2008 and the American Cleaning Security Act of 2009, providing tax credits for qualified electric automobiles. The fed further announced a bill to transfer the tax credit into rebate worth up to 7,500 dollars. In Europe, British government set 250 million pounds subsidy for purchase incentives in 2009, and German legislation passed a law that private owners could offset the list price up to 10,000 euros in 2010. In Asia, Chinese government launched a series programs to provide the buyers could receive a maximum 60,000 RMB purchase incentives. The support to the electric vehicle industry will benefit Tesla Motors in cutting cost and enlarging sales (Department of Energy, 2014).
Treats (these correspond to the bullet points above)
Competition from established automobile manufacturers and new entrants
As the tendency of developing the alternative fuel vehicles, some traditionally automobile sellers have operated the electric vehicle production. The EV industry currently consists of 47 manufacturers, and has a total sale of 95,099 in 2013. The first three sellers are Nissan Leaf, Cherry Volt and Toyota Prius PHEV. Tesla Motors comes the fourth, which sales 22,3000 cars worldwide. Many other existing leading automobile manufacturers, such as BMW, Volkswagen, enters or plan to enter the PEV market during recent years. BMW just introduced two models, i3 city and i8 sports car at late 2013, and e-Golf of Volkswagen will come to the to the PEV market very soon. These new entrants may also occupy the market shares of the Tesla in the future (Seagul, 2014).
Concentrated industrial structure and potential trade restrictions
Tesla Motors focus on producing the automobile with 100 percent electric powertrain, and its product category comprises only three types, Roadster, Model S, and Model X. By contrast, BMW currently sales 27 types of vehicles, including traditional, electric, and hybrid cars. Because of such concentrated and narrow industrial structure, Tesla may encounter potential threats when the tendency of vehicle market changes. Moreover, many vehicle companies outside the America, like BMW, have entered the EV industry. In order to protect and develop the domestic companies, European and Asian countries may set trade restrictions and tariff, which will negatively influence oversea promotion of Tesla (Tesla Annual Report, 2014).
Conclusion
Tesla Motors is a well-known global electric automobile company with a constant development over the years. In order to increase sales and win market share, Tesla must respond positively to internal and external issues. It should enhance its strengthens, reduce its weaknesses, and take cautions on the external environment. Through this, Tesla is able to retain the increasing trend and build a strong identity in the market.
Reference Lists
Danii Seagul (2014) Tesla Motor's Strategic Analysis.[Online] Available from: http://www.academia.edu/7563935/tesla_motors_startegic_analysis [Accessed: August 8th 2014]
Department of Energy (2014) Federal Tax Credit for Electric Vehicles.[Online] Available from: http://www.fueleconomy.gov/feg/taxevb.shtml [Accessed: August 9th 2014]
Dave Leggett (2014) Global light vehicle market growing but risk present.[Online] Available from: http://www.just-auto.com/analysis/global-light-vehicle-market-growing-but-risks-present_id146242.aspx [Accessed: August 8th 2014]
David Herron (2013) Tesla Motors: Battery Supply Crunch Limited Model S Production.[Online] Available from: http://www.plugincars.com/tesla-motors-says-battery-supply-crunch-limiting-model-s-production-128793.html [Accessed: August 9th 2014]
Tesla Motors (2014) Annual Report.[Online] Available from: http://ir.teslamotors.com/secfiling.cfm?filingID=1193125-14-69681&CIK=1318605 [Accessed: August 8th 2014]
Related Topics