Tesco's Failure in America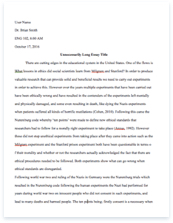 The whole doc is available only for registered users
A limited time offer! Get a custom sample essay written according to your requirements urgent 3h delivery guaranteed
Order Now
In times of fast progress, in terms of economic development and globalisation, many multinational companies are extending their business overseas. One of those many firms is Tesco. This report will elaborate more about how Tesco failed in America when it encountered cultural and economic differences. Tesco is a British owned multinational grocery and general merchandise retailer that was found in 1919 by Jack Cohen in London. (Tesco PLC, 2013). Over the years Tesco has grown rapidly and now it operates in 14 countries around the world. (Tesco PLC, 2013). Tesco is now the third largest retailer in the world. (Tesco PLC, 2013). In 2007 Tesco entered the US market under the name of Fresh & Easy, opening stores in southern California, Arizona and Nevada. (Tesco PLC, 2013). Over the years social attitudes of society has changed. In any kind of market intercultural communication presents a new challenge to every multinational company. Firms that extend their business abroad have to face a challenge of cross cultural communication. Tesco faced a cultural dilemma when it expanded to America. Tesco opened up its chain of firms in America under the name Fresh & Easy, failed to become profitable over 5 year's existence because it wasn't famous enough or the "Americans just didn't get it or Fresh & Easy didn't get the Americas". (Sonne & Evans, 2012).
Tesco spent years researching but some ignored findings ended it all. Tesco never understood the American culture. For example, US shoppers are known for buying in bulk to save money, Fresh & Easy offered small pack sizes. (Tesco close American strores,2012, para 4). The store also stocked British style ready meals which was unfamiliar to American shoppers. (Tesco close American strores,2012, para 4). There were more self-service tills than actual checkouts. (Tesco close American strores,2012, para 4). Fresh & Easy had a too narrow product choice; it did not have a bakery and which the American customers love. (Tesco close American strores,2012, para 4). Fresh & Easy was made too clinical with too much automation. The Americans were confused whether it was a convenience store or a discount store. (Sonne & Evans, 2012). This was not an American style. Tesco was overconfident that British and Americans speak the same language therefore it shouldn't be too hard convincing the customers but Tesco didn't realise that British and Americans have a totally different culture. (Tesco close American strores,2012, para 6). Any business experiencing environmental problems are likely to experience failure, for example Nokia struggled due to rise of smart phones.
Tesco's success in UK was due to its use of consumer data garnered from loyalty cards but that might not be enough for American market to be convinced. Isomorphism states that for a business to be successful it must be able respond to factors of the environment effectively that affects them. Tesco's did chose a favourable environment to do business because during it research Tesco found that west coast was one of the healthy eating rout. (Geoghegan, 2011,para 25). Somewhere during their research Tesco did forget that America has the highest obesity rate in world at 30.6%. (Health statistics, 2013). Therefore they are the biggest buyers of fast foods in the world. Another important environmental factor Tesco should have used to manipulate the American customers was through heavy advertising. Fresh & Easy should have used sports celebrities to promote the supermarket as one of the healthy places to do grocery shopping. Fresh & Easy could have used celebrities form American football or basketball teams. Since Americans are patriotic towards their local sports teams. Cultural diversity offers a potential source of sustainable competitive advantage.
Tesco should have created a multi-cultural research and development team which had British and Americans in the team. This would have helped the research team comprehend the information and understand the American way of life style easier. Equipped with local cultural sensitivity, knowledge, firms would have been able to develop more effective local advertising and marketing strategies. Tesco failed in America due to its own actions. If they had understood the culture of the local market thoroughly then Fresh & Easy might not have failed. The economic condition of an economy can encourage and discourage investment and other economic activities. Tesco entered the US market in 2007, it had just started to establish itself when it was hit by the 2007-2008 financial crisis. Most of the Fresh & Easy supermarkets were opened near new housing developments. During the 2008 recession everything turned into a nightmare when the real estate market collapsed as well. Mortgage crisis ravaged many of the areas where Fresh & Easy shops were located. Therefore if there are no customers there are no sales. It was foreseen that Tesco would pull itself back together but even after 5 years it wasn't able to make profit. This resulted in some unhappy shareholders.
To make the situation even worse, Tesco had to keep in mind of its number one competitor; Wal-Mart. Wal-Mart is an American multinational company and the largest retail company in the world. (Walmart, 2012). Tesco not only had to fight the recession but had to compete with Wal-Mart as well. Tesco had a tough journey ahead of itself since Wal-Mart was a typical American retail company and it had a strong brand image in the American market. The market was already familiar with Wal-Mart and its products. It had already won the brand loyalty of the customers. This is another reason why Fresh & Easy had a tough time influencing American customers. United States is a Mixed economy, bit of market and a bit command economy, where supply and demand determines the quantity of goods and services to be produced and under government regulation as well. Therefore private enterprise and government regulation have come to be integral and important to the economy. (Mixed economy, 2013). In reference to the Tesco scenario there was a free market mechanism, customers demand determined the sales of Fresh & Easy which was not in their favour.
This resulted in Fresh & Easy making no profit in 5 years. Looking at the command side of the market, government tends to takeover firms during recessions that are vital to the economy. United States government didn't bail out Tesco in the recession because it was a British owned company. This report has shown how cultural and economic environmental factors are important in any international business to be successful. Tesco failed and bailed out of American market as it could not make profit during its 5 years in America. Tesco had a loss of $1.6 billion. This report could be a guideline for other managers and organisations that are in international business. How important a market research is for any firm before entering into a market? Creating multi-cultural teams or management is another key factor that will help understand the market better. As different team members from different cultural backgrounds will have a unique approach to issues. Tesco had a British team that did all the research and tried understanding the way of life of the Americans.
Tesco should have had local Americans in their team during research to enhance their understanding of the American culture and their way of shopping lifestyle. The second important issue that firms should consider before entering the market is the economic condition. Tesco entered the American market when it was on the verge of collapsing. It eventually did collapse in 2008 financial crisis. Tesco waited 5 years for its business to thrive after recession which never happened. If Tesco had made its decisions about quitting the market after its first unsuccessful year, it would have made a loss but not a sum close to $1.6 billion. Therefore, organisations in international business should consider external environmental factors seriously.
Reference
Edelstein,J,H. (2012, December 07). Tesco's failed American adventure: lost in translation. Retrieved from http://www.guardian.co.uk/commentisfree/2012/dec/07/tesco-failed-american-adventure Facts and Statistics, (2003, December). Retrieved from http://online.wsj.com/article/SB10001424127887324640104578160514192695162.html Finch, J & Walsh, F. (2012, December 5). Tesco's American dream over as US retreat confirmed. Retrieved from http://www.guardian.co.uk/business/2012/dec/05/tesco-american-dream-retreat-us-fresh-easy Geoghegan, T. (2011, May 04). Why is Tesco struggling in the US. Retrieved from http://www.bbc.co.uk/news/magazine-13190124 PLC, Tesco. (n.d). Our History. Retrieved fromhttp://www.tescoplc.com/index.asp?pageid=10 Tesco close American stores due to cultural differences, (2012, December 14). Retrieved from http://www.kwintessential.co.uk/cultural-services/articles/crosscultural-blunders.html Walmart, (2012). Retrieved from http://corporate.walmart.com/our-story What is Mixed Economy, (2013). Retrieved from http://www.wisegeek.com/what-is-a-mixed-economy.htm
Related Topics