Temple of Fortuna Virilis: The Greek Influence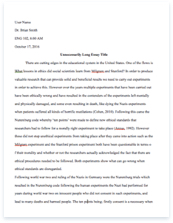 The whole doc is available only for registered users
A limited time offer! Get a custom sample essay written according to your requirements urgent 3h delivery guaranteed
Order Now
            The Roman Empire consumed the Greek Empire two thousand years ago in one hundred B.C.  Even though the Roman Empire made its contributions to the world, it was heavily influence by that of the Greek.  The Greek influence is definitely evident in the Temple of Fortuna Virilis.
The most prominent aspect of Greek influence on the Temple Fortuna Virilis is
the ionic columns. Ionic columns are more slender than those of the Doric order. Their dimensions are eight to nine meters high, instead of Doric's four to five. (Delahunt) These columns surround all sides of the temple.  They stand on a base and have the double scrolls that are so prevalent in Greek architecture.  The portico which is a colonnade supported by the ionic columns is also a Greek element, and is still popular today.
            The interior of the Temple Fortuna Virilis is also influence by the Greeks.  In ancient Greek temples there is a cella, or inner portion in the center of the temple containing a statue for the god or goddess the temple is to honor.  In the case of the Temple Fortuna Virilis, it is the god Portunus, the god of livestock, keys and doors.  The podium in the cella is modeled after the podiums used by the Greeks at the Olympics.
Even though the Temple Fortuna Virilus is definitely influenced by ancient Greek architecture, it also displays Roman architectural elements.  At the rear of the temple engaged columns, ones set in a wall, are used and they were rarely part of Greek architecture, but they were common in ancient Roman works.  As well as other materials, tuff, a rock that contains volcanic ash was used in the construction of the temple.  This was a Roman practice.
References
Delahunt, M. (1996-2008). Artlex. Retrieved April 9, 2008 from http://www.artlex.com
History of Roman Architecture: Temple of Fortuna Virilus.  Retrieved April 19, 2008
from http://web.kyoto-inet.or.jp/org/orion/eng/hst/roma/fortuna.html
Temple of Fortuna Virilis (100 B.C.)
Related Topics