Technology Change and Leader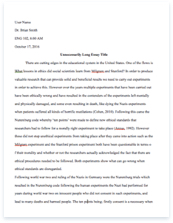 The whole doc is available only for registered users
A limited time offer! Get a custom sample essay written according to your requirements urgent 3h delivery guaranteed
Order Now
            Like any other factor technology has transformed contemporary business and workplace. Information systems and communication technology became significant tools of modern management.  These tools constitute the communication infrastructure between organizations and their geographically dispersed markets. Global information networks enabled collaborative sharing of information to support decision making and to facilitate resource managing. They provided critical links between the organization, its internal segments and its external environment.  Now, global competition requires organizations to utilize information and communication technology to accommodate rapid and complex change in global markets. Manufacturing companies, for example, are adopting advanced manufacturing technologies (AMT) to improve quality, reduce cost and speed processes; these challenges result from global competition, rapidly changing consumer tastes, and slow growth in domestic productivity. The rule of modern business states that companies capable of acting aggressively on information and technology will gain market advantages.
Technology shapes not only business but also the workplace, because modern organizational structures demand extensive communication. The networked organization is one which has moved away from mainframes and `stand alone' personal computers to integrated systems based on shared fileservers and electronic communication links. Such new technologies include: shared computer-based databases; electronic mail and organizational intranets; the Internet; computer conferencing software; groupware; computer supported cooperative work (CSC systems; and video-mediated communication systems (such as videotelephony or videoconferencing). In today's workplace, email almost completely substitutes tradition face-to-face communication. Furthermore, some organizations adapt the concept of virtual teams, when members of the team do not know each other visually, however, work and interact on a daily basis, solving common working problems and goals.
            Simultaneously, technology brings some evident drawbacks in the business and working environment.  The Kensington study found that perceived productivity had increased dramatically over previous years. However, nearly half of those surveyed felt that technology increased stress. Fifty-one percent of workers surveyed reported stress from the possibility of lost work due to computer problems or from the demands of electronic communication (Kensington Technology Group, 1999). The demands from electronic communications include the deluge of e-mail messages both related and unrelated to work, voice mail, and a constant pressure to stay connected inside and outside of office hours. Technology provides employees, customers and entire organizations to disseminate information worldwide in real-time or near real-time. Technology and communication systems are often burdened with a volume of information that far exceeds the ability of organizations to manage it or employees to assess it.
These stressors can lead to workers feeling pressured with too many demands on their time. The issues, in turn, affect the overall level of stress in an employee's personal life. Maintaining the balance between ever-increasing demands at work and the need for a well-rounded life outside of the office provides additional stress for nearly 54 percent of workers, according to the study. The pressures created by technology do more than add stress. More than 57 percent of workers surveyed report that the added stress from work affects quality time with their families "somewhat" or "a great deal" (Kensington Technology Group, 1999). According to Dainow, which explains anxiety of US employees regarding technology, the "technophobia" extends far beyond fears about mastering the VCR or DVD player and into job security and a general reluctance to learn new workplace technologies (Dainow, 2001).
            From the critical standpoint, both positive aspects and negative aspects of technology impose significant challenges on contemporary leader. From one perspective, the leader should envision this technological change so that the company obtains or secures its competitive position. For instance, the leader should know that email that connects companies with their customers and suppliers can respond quickly to change as well as competition. Therefore, going on-line streamlines entire operations and improves profitability Simultaneously, the leader should learn how to minimize the information overflow inside the organization or design specific organizational structure that will effectively distribute this information without negative consequences for employees.
            In the contemporaneous convergence of business, e-commerce and technology the role of leader becomes even more emphasized. Technological factors not only unite and assist, but they can continually separate workgroups and teams: people lack face-to-face contact and interaction. Leaders must continuously overcome these forces. Advanced communication technology, namely Web conferencing, instant messaging, and online collaboration tools, enforces the leader's ability to intensify the integrating forces that enhance virtual team effectiveness. What is communicated and how it is communicated via this technology, however, remain the most critical factors. In his 17 points Kevin L. McMahan emphasizes that leader should exhibit "proactive behavior, empathetic task communication, positive tone, rotating leadership, task goal clarity, role division, time management, and frequent interaction with acknowledged and detailed responses to prior messages" (McMahan, par. 6). From the conclusive point, leaders should not hinder the development of technology within the company, but create a maximum level of collaboration and productivity, and to accomplish particular objectives against the backdrop of the rapid technological changes facing nearly every business today.
Bibliography
Dainow, Susannah. (2001, September). Technology Causes Stress for Journalism Professors. The Chronicle of Higher Education. Retrieved October 13, 2005, from <http://chronicle.com/weekly/v48/i05/05a04603.htm>
Kensington Technology Group. (1999). The Kensington Stress and Technology in the Workplace Study. Retrieved October 13, 2005 from <http://www.kensington.com/html/1393.html>
Kevin L. McMahan (2005) 17 Pointers for Managing Virtual Teams. Retrieved October 13, 2005 from < http://www.squarewheels.com/content2/virtual.html>
Related Topics