Technology and Integrated Operation Systems and Designing Goods and Services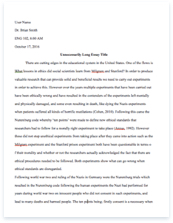 The whole doc is available only for registered users
A limited time offer! Get a custom sample essay written according to your requirements urgent 3h delivery guaranteed
Order Now
Q1:TECHNOLOGY AND INTEGRATED OPERATION SYSTEMS AND DESIGNING GOODSAND SERVICES Technology and integrated operation
Operation/Management System
This is the system that establishes policy and objectives and ensures the objectives are achieved. It has six common elements namely:
* Policy
* Planning
* Implementation and Operation
* Performance Assessment
* Improvement – USING FEEDBACK FOR IMPROVEMENT
* Management Review – IMPROVE ON THE POLICIES
Factory as a system
* The physical plant housing the manufacturing facility;
* The production facilities which perform the manufacturing operations;
* The technologies used in the production facility;
* The work centres/stations, machinery, equipment, tools, and materials which comprise or are used by the production facilities;
Operations Management (OM)
* It is the management of activities that lead to the creation of goods and services through the transformation of inputs to outputs * It is the
science and art of ensuring that goods and services are created and delivered successfully to customers. We need to understand people, processes, and technology, and how they are integrated within business systems to create value. * It is the only function by which managers can directly affect the value provided to all stakeholders * Effective operations management is essential to providing high-quality goods and services that customers demand, motivating and developing the skills of the people who actually do the work, maintaining efficient operations to ensure an adequate return on investment, and protecting the environment.
Integrated Operating System (IOS)
* Integrated means combined; putting all the internal management practices into one system but not as separate components. For these systems to be an integral part of the company's management system there have to be linkages so that the boundaries between processes are seamless/unbroken. * It is the focus on the main problem structure and processes of a specific industry, such as home insurance, airlines, family practice medical doctors, or automobile manufacturers. * It addresses key decisions that need to be made to serve the customer in the best possible way.
Why management systems should be integrated
* Be consistent within the organization.
* Improve internal and external communication.
* Avoid duplication and gain cost savings.
* Reduce risks.
* Expose conflicting objectives.
* Identify and facilitate staff training and development.
Role of technology
Understanding technology in operations is critical for several reasons. * Virtually everything that is done in a business depends on some type of technology. * Technology is evolving at an extremely rapid pace.
* Technological innovation in goods, services, manufacturing, and service delivery is a competitive necessity.
Information Technology (IT)
* It has historically played an important role in the reengineering concept. * It is a major enabler for new forms of working and collaborating within an organization and across organizational borders * The Enterprise Resource Planning (ERP) disruptive technologies were designed to challenge traditional wisdom about how work should be performed.
Application of technology in current business situations
In Japan, there is wide reliance on automated robots that have heavily contributed in the mass productions of goods especially in motor vehicle manufacturing and assembly industries. In this case mechatronics engineering technology is used to program me the robots. Robots are electromechanical machines which have the ability to interact with physical objects and are normally given electronic programming to do a specific task or to do a whole range of tasks or actions and to perform multi-tasks in an integrated operations system with minimal man power input. Their usage has changed and greatly improved operations in factories, military, mining, handling dangerous, dirt, dull and inaccessible tasks, schools, hospitals, research and entertainment.
Locally, technology and integrated operation has been embraced in the water and wastewater industry. The Mombasa Water and Sanitation Company Limited in an attempt to improve delivery of goods and service, has adopted a customized Geospatial Information Systems in operations. All the consumer meters location plus customer details, location of pipes, chambers and their attributes have been captured using modern combination of soft wares such as ArcGIS, ArcMAP, ArcFM-UT and Auto CAD to present, store, manage and manipulate data on real time basis to identify a burst pipeline, sewer line etc.
This integration of operations system is greatly improving the quality of services produced as it marks a departure from the traditional modus operadi whereby human labour was used to read water meters, trace burst and leaking pipes and sewer system. Aided by the technological prowess, a water engineer can pick a fault in the delivery system from his office desk and prescribe for repair. This leaves the technicians with specific details to address ensuring saving of time. Less water would be lost and in event of spillage, minimum damage is suffered in form of environmental damage.
In the service sector industry,technology and integrated operation systems has been applied in areas such as banking. Previously, a customer had to fill a cash/cheque deposit or withdrawal form which had to be checked by the cashier, supervisor, first and second approving officers before a transaction is made. But today all this has been merged into one office of the cashier and this has reduced time spent to serve one customer.
Telecommunication has benefited immensely as reliance on digital and wireless technology has seen departure from cable based telecommunication. Reliance on satellites to send signals is a clear testimony that technology and integrated operation system has had direct contribution. Not long ago, telephone communication would be jammed following heavy rains because of the manual nature of the infrastructure.The reliance on wireless telecommunication technology is responsible for successful introduction of mobile phone based money transfer with M-pesaleading in the field. This in effect has revolutionized money transfer and business transactions system in Kenya and the world at large as it marks a departure from system such as use of money orders and telegraphic money orders which were relied on for ages. With M-pesa and other mobile phone based money transfer system, multiple transactions can be effected within a matter of moments with the benefits in the value chain management being immeasurable.
Service delivery in the insurance sector has received a major boost from technology and integrated operation system. One can obtain cover on line and pay for the same in a paperless transaction. In marine insurance, the goods being covered can even change hands severally while the same are still in high seas. Each sale by way of exchange directly impacts on Value Chain Management. Service is fast and claims administration can be centrally administered. This cushions the economy in general and business entities in particular from undesirable disruptions as a result of occurrence of loss.
Benefits of Technology in IOS
* Improves productivity and product quality.
* Creates new industries and job opportunities.
* Allows for unparalleled opportunities for innovation.
* Shorter design time
* Production cost reductions
* Database availability
Challenges of Technology in IOS
* Customer concerns, such as online security and privacy issues. * Logistical costs for manufactured goods are expensive for online businesses. * Logistical costs for information intensive services are much cheaper for online businesses. * Product returns to a virtual store.
designing goods and services
Design
The creation of a plan or convention for the construction of an object or a system (as in architectural blueprints, engineering drawing, business process, circuit diagrams and sewing patterns). Design has different connotations in different fields. In some cases the direct construction of an object (as in pottery, engineering, management, cowboy coding and graphic design) is also considered as design. Design Issues
i) Traditional design: Design is a separate activity and nearly independent of production, engineering, etc ii) Concurrent design: Design product using cross-functional teams such as production, engineering, marketing, customers, etc. iii) Modular design:Design in easily segmented components and modules add flexibility to both production and marketing. iv) Robust Design: Design for robustness, design so small variations in production or assembly do not adversely affect the product. v) Computer-aided design: Designing products at a computer work station. Often used with CAM (Computer Aided Manufacturing).
Design sequence
i) Pre-production design
* Design brief
* Analysis of current design goals
* Research investigating similar design solutions in the field or related topics * Specification – specifying requirements of a design solution for a product or service * Problem solving – conceptualizing and documenting design solutions * Presentation – presenting design solutions
ii) Design during production
* Development – continuation and improvement of a designed solution * Testing – in situ testing a designed solution
iii) Post-production design
* Implementation – introducing the designed solution into the environment * Evaluation and conclusion – summary of process and results, including constructive criticism and suggestions for future improvements * Feedback for future designs
iv) Redesign
* Any or all stages in the design process repeated at any time before, during, or after production. * Each stage has many associated best practices
Considerations in product decision
The overall goal is to find new products to design, develop and market.
i) Product Strategy.
* Develop and implement a product strategy that meets demands of the marketplace and provides a competitive advantage with respect to d Differentiation, Low cost, Rapid response.
ii) Selection.
* Deciding which products (goods and services) to provide.
iii) Product Development Stages.
* Initial designs.
* Product development.
* Process modification and enhancement.
iv) Assessing ability to offer product
* Can the firm provide the product/service?
* Make vs. Buy
Product design
* Computer based programmesprovide an integrated set of design and engineering tools. * Used in continuously improving the production systems. * It maintains information about manufacturing resources, enhance production capabilities, and develop new facilities and systems. * Engineers working on different workstations will share information through a common database. * Alternative solutions to production problems could be quickly developed and evaluated as a significant improvement over current manual methods which may require weeks or months of intensive activity.
Defining the product
* First definition is in terms of functions
* Rigorous specifications are developed during the design phase
* Manufactured products will have an engineering drawing
* Bill of material (BOM) lists the components of a product
Service design Principles
i) Simplify
* Minimize number of steps.
* Minimize repetition.
ii) Use modularity to create variety.
* Hospital, University certificate programs.
iii) Design for robustness/resilience.
* Accommodate large variation, since all people are different.
iv) Consider range of services offered.
* Full service vs. self-service
v) Manage expectations.
* Gourmet/pleasant restaurant vs. fast food.
vi) Schedule staff to match demand.
* Use appointments.
* Provide distractions (programs) to ease waiting.
Service process
i) Customer Actions
* All of the steps that customers take as part of the service delivery process * Dealing fairly, honestly, consistently and appropriately with all customers
ii) Backstage Contact Employee Actions
* Action between an employee and a customer, but they don't see each other.
iii) Onstage Contact Employee Actions
* Face-to-face actions between employees and customers.
iv) Support Processes
* Activities carried out by individuals and units within the company who are not contact employees.
v) Physical Evidence
* Tangibles that customers are exposed to that can influence their quality perceptions.
vi) Process Flow Diagram/process/map
* Visual representation of the steps in a process.
* Keeps everyone on the same page
vii) Service Content
* Defines what is included in the services itself.
* Steps that are followed to serve customers.
* Points in the process at which workers might need to make decisions. * Points in the process at which customers might need to wait.
viii) Service Style
* Describes how the service will be delivered.
Documents for services
* Documents that addresses customer interaction
* Explicit job instructions
* Scripts and storyboards
Challenges in the design of services
i) IHIP Challenge
* Companies in the service sector need innovative ways of addressing the intangibility, heterogeneity, inseparability, and perishability of service
ii) Service design management
* Goods can be manufactured centrally and delivered around the globe, services have to be performed at the place of consumption, which makes it difficult to achieve global quality consistency and effective cost control Conclusion
The future of manufacturing will be determined by the efficiency with which it can incorporate new technologies. Given the costs and resources involved in the construction and operation of manufacturing systems, the engineering process must be made more efficient. Integration of management systems in an organisation is necessary to achieve understanding of key business process.ISO has recognised wishes for integration in management system design. References
1) Business Process Re-engineering Assessment Guide, United States General Accounting Office, May 1997. 2) Business efficiency: IT can help paint a bigger picture, Financial Times, featuring Ian Manocha, Lynne Munns and Andy Cross 3)
www.bsieducation.org/standardsinaction
Related Topics