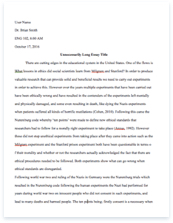 The whole doc is available only for registered users
Pages: 10
Word count: 2304
Category: Alcohol
A limited time offer! Get a custom sample essay written according to your requirements urgent 3h delivery guaranteed
Order Now
The main purpose of this report is to highlight the main problems which Diageo PLC is facing by using SWOT analysis which analyses strengths, weaknesses, opportunities and threats of the business. Introduction:
Diageo PLC is the leader of an alcoholic drinks in the world operating in 180 countries providing customers with wide range of premium drinks such as vodka, whisky, wine and beer. Furthermore the main problem that the company is facing is that they have been constantly targeted as the main contributors for health and social problems which lead to alcohol abuse. This problem is seen as important due to the fact that alcohol is a product that is over-consumed by people and using it on regular basis leads to numerous health issues and social problems in society that affect many people and can result is alcoholism. The main aims and objectives of this report are to examine SWOT analysis and explain the key issues that company is dealing with at the moment and provide useful recommendations how to tackle and solve these problems. http://www.corporatewatch.org.uk/?lid=1297 (2006) Methodology:
This report contains a use of secondary data which provided useful information regarding Diageo PLC. Numerous facts, diagrams and opinions of experts and internal employee were found. All the information was gathered using secondary data on the internet from varieties of different websites and online articles because internet research provides huge range of information, however some of it was out of date or irrelevant therefore it had to be chosen carefully to produce high-quality SWOT analysis. Furthermore the information on the internet supplies the user with massive amount of data, figures and government statistics that are available to be accessed at any time. In addition an interview with CEO of the firm was used as it provided an inside information of the business. This information was effective and up to date as the interview was published in 2009 and it emphasized important facts regarding the company as the CEO was able to share his wide knowledge about the firm.
Analysis and Discussion:
SWOT analysis is a method that is used to analyze Strenghts, Weaknesses, Opportunities and Threats of a business. In addition the main aim of using it is to recognize internal and external factors that have an effect on a firm whether they are positive or negative. http://www.quickmba.com/strategy/swot/ (2002)
Strengths:
First of all one of the strengths of Diageo PLC is that they are the 11th biggest firm in the United Kingdom and their profits after tax in 2004 were equal to £1.87 billion which means that the business has a huge potential and can use it to develop further in the future by merging or taking over other businesses to increase their growth which in the long run could allow them to move few places up in the UK's top 10 rankings of the most profitable firms. In addition another strength that has to be considered is that Diageo PLC operates in 180 different countries which allows them to gain more market recognition, increase profits and become more popular among customers as their best sellers such as Smirnoff Vodka or Johnnie Walker are well known around the world.
This allows the firm to raise an awareness and create brand loyalty to their customers which in the long run will have a positive effect on their revenue. A diagram below shows that company's market share prices that have been increasing constantly until January 2008 and then suddenly decreased, although from February 2008 until November 2010 the share prices of the business kept rising. This is a strength for the business due to the fact that high share prices determine the business performance by the firm which in this case is high and allows shareholders to sell their shares for a high price if they decide to do so as the firm's value is very high.
Moreover Diageo PLC has high levels of employee loyalty which means that they provide good quality of working environment that leads to rising employees' satisfaction that are motivated to work hard and pay the company back with boost of sales volume and increasing profits. In addition another strength of the business is that they provide customers with variety of different drinks ranging from wines to vodkas and whisky as well as beer. This means that Diageo PLC are able to supply customers with different preferences with any kind of alcoholic drink therefore they are able to match client's tastes and demands. Furthermore the quality of Diageo's drinks doesn't decrease which in the long term enables them to create customer loyalty because consumers will be aware that they pay high price for a quality of products that are always produced using the same method and ingredients therefore they are less likely to go to Diageo's competitors and purchase goods from them. http://www.businessteacher.org.uk/free-business-essays/free-diageo-plc-essay/(2005) http://www.corporatewatch.org.uk/?lid=1297(2006) http://www.diageo.com/en-row/investor/shareprice/Pages/Shareprice-History.aspx (2010) Weaknesses:
Diageo's weakness could be that the drinks provided by the business can lead to health issues such as liver or brain damage therefore the company has been constantly accused of being one of the main contributors to alcohol abuse and alcohol addictions due to the fact people consume alcohol on high levels without realising the outcome of using it. This is a weakness of the business because the reputation of the firm might get damaged as alcohol leads to people getting aggressive and out of control therefore the sales of the products could decrease as more people will see Diageo PLC as a harmful business to the society.
Also alcoholic drinks contain high levels of sugar and calories, however more people decide to stay health therefore the profits of Diageo might reduce in the following years as organic products are becoming to be more popular and people currently rather go to the gym and live a healthier life instead of going out and drinking with friends so as a result the sales of the company could diminish. In addition the business doesn't have a wine strategy which is a weakness as wine is a popular product in the UK market therefore Diageo need to concentrate on promoting wines more and spend less time and investments on spirits. Furthermore the prices of Diageo's products are quiet high therefore some customers will not be able to afford them which is a weakness as the business cannot satisfy customers with low income rate which means that they could lose customers as they might purchase alcoholic drink from business' competitors for a lower price and reduce the amount of sales of Diageo's goods. http://www.diageo.com/Lists/Resources/Attachments/640/Diageo_AR10_full_report.pdf (2010) http://www.businessteacher.org.uk/free-business-essays/free-diageo-plc-essay/ (2006) Opportunities:
One of the opportunities that the company has and should take advantage of is to increase sales in Asia and Pacific which are currently equal to 1,018 million due to the fact that in these regions the sales of Diageo's products are the smallest compared to Europe (2,759m) and North America (3,306m). This opportunity needs to be taken into account as Asia has a huge population and if Diageo create right strategy they could have a huge target market to serve which in the long run would bring them vast amount of profits if they match tastes of Asian population. In addition Diageo can create more limited editions of certain products as they have done before with aging stock of single malt Scotch whisky due to the fact that these limited edition goods have been very successful and sell quickly as there is high number of people collecting alcohol that are willing to pay high prices of unusual products therefore limited edition product might give an opportunity to Diageo to increase their profits even more.
Diageo can expand their range of products and services even more to attract wider range of customers e.g. innovate and produce larger number of varieties wines and introduce them to different markets so that the profits of the company can increase and the firm will receive bigger brand recognition on new and undeveloped markets. Furthermore the business' turnover and profits are high therefore the business can take the opportunity to take over some of their rivals or merge with them to be able to have larger market share on the market which is currently equal to 29%. This would allow the company to have bigger more market power which would lead to brand loyalty and result in increasing prices without losing customers who are already used to high quality of Diageo's products.
Additionally a big growth of consuming red and white wines has been predicted in the upcoming years in the US market therefore Diageo might need to take this opportunity to develop advertising strategies to increase sales and make international customers aware of the brand and their products.
http://www.wikiswot.com/SWOT/4_User_Generated/diageo.html(2009) http://www.whatdoesjohnknow.com/2008/10/29/new-diageo-limited-edition-single-malts-for-2008/ (2008) http://www.businessteacher.org.uk/free-business-essays/free-diageo-plc-essay/ (2006) Threats:
Moreover the threats that the business is facing is that alcohol has a negative impact on the society and due to greater level of anti-drinking campaigns the sales and profits of the company can decrease e.g. Spain is one of the main markets where Diageo records high levels of wine sales therefore anti-drinking campaigns/driving in this country will have an effect on the overall sales of the firm. In addition another threat that the business is facing is The Health Alcohol Alliance group which demands an increase in taxes on alcohol due to the fact that children aged below 16 end up in hospital due to alcohol misuse. Furthermore the government of the UK introduce an alcohol campaign to promote sensible drinking and reduce deaths caused by the alcohol which may result in a reduction of sales for Diageo PLC. A graph below shows cost to health of alcohol on males and females in the UK.
Diageo PLC is facing other threats such as company's competitors e.g. Bacardi and Pernod Ricard that also have a vast amount of market shares and can influence the market with their products to take away customers from Diageo PLC. Additionally the business needs to aware of the economic condition of each market due to the fact that economic slowdown and recession will have a huge factor on the sales of the products. http://news.bbc.co.uk/1/hi/health/7090864.stm#graph (2007)
Recommendations:
It would be recommended that Diageo improve their reputation as the company produces alcoholic drinks which cause health and society problems that lead to alcohol abuse. One way of doing this is to provide guidelines of how to consume alcohol smartly and how many units are recommended to drink a week. The business could also improve their image by creating a charity or a help group that would assist people who are addicted to alcohol and help them out to overcome their issues. In addition it would be recommended that the firm plans and implements new wine strategy and concentrate less on their spirits due to the fact that they are losing customers on wine market. The company has already merged with Blossom Hill and should continue to takeover smaller firms on the market to allow them to receive higher profits and have more market power. Furthermore Diageo could introduce a limited edition of their best sellers as they have done it before with some of their products due to the fact that this strategy was successful e.g. limited editions of Smirnoff and Johnnie Walker can be produced that will differ in taste and design.
This would help the firm in increasing sales as most of the limited edition products quickly find themselves large amount of customers as there are high number of collectors that would be willing to pay a higher price for a unique product. It is also recommended that the business takes an advantage of US market and expands in North America as the experts predicted that there will be an increase in consumption of wine in the following years therefore Diageo with their high levels of profits is able to invest into product promotion and advertisement due to the fact that correct promotional campaign will guarantee the business large amount of shares in the US market. In addition Diageo can hire a professional advertisement agency that will carry out the advertisement process throughout the whole campaign by promoting Diageo's product in newspapers, internet and television. On the other hand this would increase their costs as hiring advertisement agency is expensive. Furthermore it would be recommended that the business expand the number of products and makes them more affordable for lower income customers to meet their demands.
Besides the firm can also start producing non-alcoholic products to improve their reputation due to the fact that currently they are seen by some customers as a company that has a negative effect on the society and majorly affect the costs to health by using alcohol therefore and introduction of softer drinks could help the company to rescue their image and attract wider range of customers. In conclusion, Diageo needs to take a look at the SWOT analysis and act upon it due to the fact that this analysis would help them to develop and improve their reputation because presently their main problem is that the business is seen as a main contributor of alcohol abuse, health issues and social problems. In addition the SWOT analysis will help them to improve their sales techniques by introducing new products in new markets or launching limited editions of their best sellers to raise profits. Furthermore the business needs to take an advantage of their huge revenue to increase their market power by merging or buying smaller businesses to increase their market shares and become the absolute leader in the industry.
Bibliography:
http://www.corporatewatch.org.uk/?lid=1297 (2006)
Corporate Watch consulted on 12th December 2010 at 12:45pm
http://www.quickmba.com/strategy/swot/ (2002)
Quick mba consulted on 12th December 2010 at 11:20am
http://www.businessteacher.org.uk/free-business-essays/free-diageo-plc-essay/(2005) Business Teacher consulted on 13th December at 15:30pm
http://www.diageo.com/en-row/investor/shareprice/Pages/Shareprice-History.aspx (2010) Diageo consulted on 13th December at 16:20pm
Related Topics