Sustainable Urban Mobility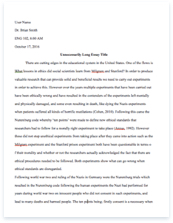 The whole doc is available only for registered users
A limited time offer! Get a custom sample essay written according to your requirements urgent 3h delivery guaranteed
Order Now
In this day and age we see our society, and with it the sphere of individual mobility, confronted by growing challenges. More and more factors are influencing the implications of individual and corporate action. From now on to year 2020, the world is in a state of environmental, economic and social upheaval. But which changes should we be focusing our attention on and how can BMW respond to them?
* Climate change and global warming
Climate change and the global warming that comes with it are facts. In order to slow down climate change and possibly even halt it, the most important challenge is therefore to reduce CO2 emissions significantly and quickly. Possible ways of doing this include a switch from fossil fuels to renewable energy sources, as well as increasing the efficiency of all energy consumption.
* Growing scarcity of resources
In addition to the changes in our climate, the entire planet is affected most of all by the looming shortage of resources. One of the causes of dwindling resources lies in the increasing industrialization of the emerging nations, as well as population growth, rising living standards and the irresponsible use of raw materials. The upshot: prices are rising in almost every commodity sector. In the foreseeable future – the exact point in time is disputed – the maximum global limit of oil extraction will be reached.
* Sustainability as a social trend
Because of the dramatic escalation of climatic developments and dwindling resources, mankind is becoming ever more aware of its role in the ecological system. However, "sustainable" means more than just "environmentally friendly". Environmental sustainability describes the goal of preserving nature and the environment for future generations. Economic sustainability requires economic behavior that offers a robust and lasting foundation for commerce, employment and prosperity. Social sustainability means the development of society to ensure the involvement of every member of a community.
* Increasing urbanization – cities require new solutions for mobility A further observable trend is increasing urbanization. More and more people are moving from the country to the city, villages are evolving into towns, the boundaries between town and country are breaking down and large conurbations are being created. One particular side effect of urbanization is the emergence of so-called "megacities". "Megacity" is used to describe cities with at least 8 million inhabitants. While these cities are growing ever faster, so also are challenges such as overcrowding and pollution.
What BMW should do? –BMW's next level strategy
Future Mobility requires a new balance between global requirements and individual needs. What is needed are new solutions for personal mobility in urban areas. They should be recognizably sustainable and, as far as possible, unencumbered by restrictions, while at the same time offering the possibility of differentiation. In all this, the reduction of fuel consumption and emissions will become increasingly important. The BMW should recognize these needs and set itself the goal of making zero-emission mobility possible. With that in mind, by 2020, the BMW should have re-balanced between future mobility vehicles and traditional vehicles, providing sustainable urban mobility. Efficient-Dynamics should be the main strategy that the BMW holds on their way to achieve future sustainable mobility rebalancing.
Currently, besides traditional dynamics, the BMW is developing Hydrogen, Active Hybrid, E-mobility and BMW I series. In the medium long term (2020-2050), E-mobility is one possible way of meeting future demand for personal mobility. Since E-mobility involves electric current rather than fuel being converted into propulsion. On the one hand, electric vehicles contribute in this way to reducing emissions and improving the quality of life in big cities. On the other hand, E-mobility thus meets the growing customer need to act in a holistic, ecologically sustainable and environmentally friendly manner.
Besides zero emission, traditional combustion engine can convert a maximum of 40% of the energy in the fuel, while the electric motor uses as much as 96% of the available energy. In the short term (from 2012-2020), vehicles with traditional dynamics will make up most of the sales of BMW, as well as other vehicle manufacturers. By the same time, more hybrid vehicles and electronic vehicles will be sold and accordingly, electronic infrastructures will be installed in the cities. Therefore, by 2020, we may be able to see less people driving BMW with traditional dynamics and more people driving BMW with efficient dynamics.
* For E-mobility, think beyond the products
E-mobility also opens up completely new possibilities around the vehicle itself. Various services relating to the recharging of the EV are conceivable. Intelligent charge control methods and remotely operated recharging are further possible ways of making e-mobility even more customer-friendly. With the counter-cyclical recharging strategy the electric vehicle is only charged when overall demand for electricity is low or when renewable energy is available – for example overnight.
To do this, the owner simply states the latest time by which the vehicle has to be recharged. Then, according to preference, the vehicle can be charged in a particularly environmentally friendly way or particularly fast. In the long term, ideas exist for making e-vehicles an element of energy supply and, for example, using them as storage buffers. Since increasing urbanization is progressively changing the ground rules for mobility, BMW should think about mobility services in which the intermodal links between different forms of transport play a key role.
* Pass on BMW's DNA to Efficient Dynamics?
Despite the technical issues, how can BMW pass on the company DNA to the efficient dynamics vehicles especially for the E-mobility vehicles is one of the most important issues to be concerned. In order to pass on the company DNA to electric vehicles as well, the BMW Group should place great value on the development and design of the defining attributes of an electric vehicle.
When it comes to the energy storage system, the development engineers should apply effective storage management, intelligent operating strategies and optimal temperature control in their attempt to extract the maximum performance and range from the cells. The highly efficient drivetrain is also an in-house development, as the BMW will to lay claim to building the best automotive power units in the future as well, units which set themselves apart from the competition through efficiency and power delivery – even when current instead of fuel is converted into motion.
* Future Partnership—closer and inseparable
Future partnership will be closer and inseparable since brand-new vehicles will demand new electric dynamics technology and new materials. Experienced partners joint in the developing stage will help BMW to achieve its goal faster. For example, as part of the joint venture with SGL Automotive Carbon Fibers (SGL Group), an ultra-modern, renewably powered carbon fiber production plant is being built at Moses Lake, USA, so that the material can be manufactured under the best possible conditions and processed economically.
Project i? –BMW's approach
Based on its review of current social and environmental trend, in mid-2007 the BMW Group presented a new strategic roadmap for the company – the "Number One" strategy. This strategy makes a firm commitment to profitability, sustainable value creation and safeguarding the company's independence. As well as growing the company's core business, the aim is also to develop new profitable business lines across the entire automobile life cycle and value chain. At the same time, the BMW Group has resolved to invest substantial amounts in technologies of the future, new vehicle concepts and pioneering drive systems. The aim is clear: to maintain the BMW Group's position as the leading supplier of premium products and premium services for personal mobility.
Project i, launched in late 2007, is an initiative to develop sustainable and pioneering mobility concepts. There must also be a collateral transfer of know-how from this project to the company as a whole and to future vehicle projects. The long-term goal of project i is to bring fresh thinking to the company's technologies, processes and vehicle concepts, whether in production, development or sales. The concrete mission is to develop new, pioneering products geared closely to future challenges and customer requirements in the field of urban mobility. But how best is the implement of Project i? Ultimately, what is required is not just new processes and technologies but a complete critical reappraisal of automobile design as we know it.
That is why project i transcends existing structures and brings together in a single unit experts and "outside-the-box" thinkers from throughout the company. This small but efficient and dynamic organizational unit is tasked with defining the aims and requirements for sustainable mobility solutions of tomorrow and aligning them with future customer requirements. To help this team shed all constraints and preconceptions, the project is not brand-specific. This allows the think tank to take an unconventional and independent approach, yet at the same time to work with the full support of experts drawn from the entire company. In a culture of open and transparent knowledge-sharing, project i leverages expertise from all parts of the company.
But the BMW Group development engineers who embarked on project i two and a half years ago were not starting completely from scratch. Their point of departure was the intensive research which the company had already undertaken into mobility issues and future customer requirements, with the aim of identifying new development potential for the BMW Group. And although the project i research work is carried out not just with reference to vehicles but in the wider context of integrated mobility solutions as a whole, it quickly became clear that the first milestone in the project would be a car, one that would combine maximum eco-friendliness – i.e. zero-emission operation – with a clear focus on modern urban mobility requirements. This vehicle has a name: the "Megacity Vehicle". The overall project goal is maximum sustainability.
From the production process, starting with the first supplier, through to component recycling at the end of the vehicle life cycle, sustainability based on the three cornerstones of eco-friendliness, economic efficiency (profitability) and social compatibility must be the main process driver. First of all, therefore, the developers scrutinized all processes and components in the value chain. They verified whether existing processes were adequate to meet the project's high sustainability ambitions or whether some areas of the chain were in need of optimization or redesign. The outcome of this assessment formed the starting point for developing the Megacity Vehicle. The project has made the most of all available freedoms and all scope for "pushing the envelope". The result is an integrated and sustainable mobility concept – the Megacity Vehicle.
The MCV represents the BMW Group's vision of one possible concept for a sustainable city car. It is designed mainly for urban operation and combines dynamism with comfort and sustainability. With the newly developed electric drivetrain, the revolutionary "LifeDrive" body concept and the innovative use of CFRP in the passenger cell, it is a solution for confident, safe and convenient urban driving which is also completely emission-free. The MCV was developed from an integrated, comprehensive perspective that necessitates certain fundamental process changes. Due to the new powertrain and vehicle architecture, and the use of innovative materials, certain production processes are entirely new.
To meet these novel requirements, the BMW Group is lining up new, high-grade expertise, jointly developed with strong partners like SB LiMotive (battery cell development) and SGL Automotive Carbon Fibers (carbon fiber and carbon fiber fabrics manufacturing). But although the principle of sustainability underpins every stage in the process chain, the BMW Group never focuses solely on eco-friendliness and resource efficiency to the exclusion of all else. Its products must also be economically sustainable, as well as profitable. * MINI E – pioneering new ground in electric mobility.
The success story known as project i began to take more concrete shape in spring 2008 with the MINI E. It was also around this time that the project first came to the notice of a wider public. As the BMW Group's first e-mobility enabling project, the MINI E not only set new technical standards: with an average driving range of 150 kilometers in everyday operation and maximum power of 204 hp, it also pioneered new ground as part of the BMW Group's alternative drive development program and as a step on the way to future CO2-free mobility. One of the first aims of the MINI E project was to release vehicles for customer trials as soon as possible in order to gain valuable feedback from users about the performance of electric vehicles in day-to-day operation.
Since mid-2009, therefore, selected customers have been taking part in large-scale MINI E field trials in Germany, the USA and the United Kingdom. In two intensive testing phases, limited-production MINI E models are supplying important information about driving patterns and vehicle operating performance, all of which is being incorporated into the ongoing development and refinement of the MCV. Comprising more than 600 MINI E vehicles, the BMW Group's EV customer test fleet is one of the largest in the world.
Although the trials are still in full flow, initial results from Berlin are extremely encouraging. In a pre-trial survey, the pilot users said they expected to find the vehicle's operating range and recharging times restricting. In practice, however, only in a few cases were these fears actually borne out. The Berlin study showed that more than 90% of participants did not find that the average 150-kilometre driving range restricted their customary mobility patterns in any way. Nor did they find the charging times a constraint.
Driving patterns for the MINI E users proved to be only marginally different from the driving patterns of comparable MINI Cooper and BMW 116i users. Average trip distance differed between BMW 116i, MINI Cooper and MINI E users by only two kilometers. Total daily mileage was also similar for all three vehicles, standing at 37.8 kilometers for the MINI E, 42 kilometers for the BMW 116i and 43.5 kilometers for the MINI Cooper. The longest single trip to date by a MINI E customer was 158 kilometers. Nevertheless, a comparison with the typical driving patterns for the BMW 5 Series also shows that an electric vehicle is not equally suitable for all types of mobility needs.
Nor has this ever been claimed. Nevertheless, 66% of Berlin users rate the MINI E as equal to a conventional vehicle on flexibility. As far as recharging is concerned, it is becoming clear that, as regards public infrastructure, users' first preference is for charging points near to the workplace, in public parking garages, at major traffic hubs such as railway stations and airports, and in shopping centers. The most popular recharging option overall, however, is a home charging point, which is already sufficient to meet day-to-day driving needs.
The option of recharging with renewable electricity provided by project partners Vattenfall Europe met with a great deal of interest. This indicates that users view the electric vehicle as part of a wider system which includes not only the vehicle, but also the recharging infrastructure and the origin of the energy used, and that they want to make responsible behavior choices within that overall framework.
The MINI E also scored high on driving enjoyment. All drivers agreed that it demanded no concessions in this regard. The pilot users quickly got used to the new driving feel and many even went so far as to say that when they changed back to their own car, they found it a less satisfying drive. This is also reflected in the frequency of usage. A third of users said they actually clocked up a higher mileage in the MINI E than in the vehicle it replaced.
* BMW ActiveE concept vehicle – the next step.
The BMW ActiveE concept vehicle is a logical continuation of the research and development work on electric mobility being carried out by the BMW Group under project i. Based on the BMW ActiveE concept, which was unveiled in December 2009, the BMW Group released a second electric vehicle fleet for customer testing in 2011. The aim of this field trial will be to acquire further knowledge about how well electric vehicles can meet daily driving needs, and to gain more feedback on what customers want from their vehicle.
Whereas in the MINI E interior space was relatively limited, the BMW ActiveE concept vehicle provides four full-sized seats and boot capacity of approximately 200 liters, thanks to improved integration of the electric drivetrain components. The electric motor specially developed for this all-electric BMW has a rated output of 125 kW/170 hp and a rated torque of 250 Newton meters.
Energy is supplied from the likewise all-new lithium-ion batteries, which give a driving range of approximately 160 kilometers in everyday use. The electric powertrain components are a pre-production test version of a powertrain designed for the MCV. The BMW ActiveE concept vehicle also presents new BMW ConnectedDrive services developed specially for electric vehicles. They include mobile phone-based functions such as battery status checking, charging station location and remote activation of the auxiliary heating and air conditioning.
Conclusion: Will BMW Activate the Future?
Under the increasingly intense scarcity of resources and global warming, sustainability and urbanization will be the two most common trends for human society. To achieve sustainability goal under urbanization trend, more efficient use of resources and less emission will be two main tasks for vehicles. Sustainable urban mobility will take up the most demand of people's vehicle demand.
Since 1976, BMW is trying on its way toward electric-mobility and now the BMW group is accelerating on its way to future mobility with project i as an initiative to develop sustainable and pioneering mobility concepts. Maybe in the near far future and far future, BMW's EDV and HDV will be driven by people in the cities. Will BMW activate the future? No one could make exact answer but BMW is now pursuing future trends and making milestones toward future trend.
Related Topics