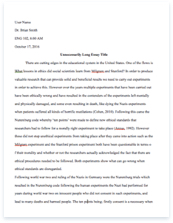 The whole doc is available only for registered users
A limited time offer! Get a custom sample essay written according to your requirements urgent 3h delivery guaranteed
Order Now
When a film is described as poetic, it is often taken as a compliment. However, when a film is described as theatrical, it is seen as a critique, scathing at that. What makes poetry the better spouse to cinema? Isn't cinema but a visual and aural interplay of poetry and theater to begin with? Theater provides the cornerstones: the narrative, the milieu, the setting and the characters. Poetry, on the other hand, more than the façade and the flourishes, provides the requisite subtlety in the execution — the minute gestures that accentuate a character, that last five seconds of absolute silence before a cut, the symbols, the verses, the rhymes, and rhythms. This is purely hypothetical. But if films are judged based on a balance where theatricality is measured with poetry, and the former outweighs the latter by a large margin, does it mean that the film is better off staged than filmed?
Of course, cinema, contrary to common misconception, is vaster than the trite and absolutely baseless hypothesis that was just forwarded. For that reason, cinema should and cannot be caged to what is merely "cinematic" because the term "cinematic" itself is already enigmatic, subjective in its very definition and has something more to do with how the recorded moving pictures are treated and utilized to express rather than how these pictures are moved and later on recorded. That being said, for all the accusations of supposed theatricality, Mario O'Hara's flawed yet masterful Ang Paglilitis ni Andres Bonifacio (The Trial of Andres Bonifacio) is truly cinematic, probably the most important and cinematic creation that the Cinemalaya Film Festival ever produced in its six years of existence.
Ang Paglilitis ni Andres Bonifacio starts off after the Tejeros Convention where Andres Bonifacio (Alfred Vargas), a commoner from Tondo who is the founder and regarded father of the Philippine Revolution, has lost the presidency of the Revolutionary Government to Emilio Aguinaldo.
Related Topics