Supply Chain Management and Ikea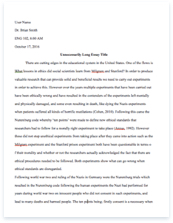 The whole doc is available only for registered users
A limited time offer! Get a custom sample essay written according to your requirements urgent 3h delivery guaranteed
Order Now
Introduction
The term, "logistics," and its actions originated with the military. In the very beginning logistics applied to the process of supplying equipment and supplies to military. Logistics as a business concept appeared only in the 1950s with the increasing complexity of supplying businesses with materials and shipping out products in an increasingly globalized supply chain. Today, the business sector uses this term to describe the efficient flow and storage of goods from point of origin to the point of consumption. The supply chain management is a most important part of this process, including transportation, shipping, receiving, storage, and management of all these areas.
Within the business sector, logistics can be applied to information, transportation, inventory, warehousing, material handling, and packaging, disposal and other different fields. Well managed logistics operations, in business terms, are performed to offer better set consumers services than business competitors with wasting minimum resources of time and money. For that reason, logistics for the enterprise is significant in meaning of storing and distributing any kind of purchase. Many firms use logistics/supply chain strategy as a central element in their corporate strategy. In this project we will characterize an international Swedish company which designs and sells ready-to-assemble furniture, which adopts supply chain strategy. Project aim.
To identify an international firm which adopts supply a chain strategy and characterized it.
Products and services
IKEA, a Swedish home furnishings retailer, is known as the world's largest designer and retailer of well-designed, inexpensive, and functional furniture for the home. Today IKEA's product range consists of 9,500 home furnishing articles, designed to be functional and good looking but at a low price. Each item is developed by IKEA of Sweden, which is also responsible for giving each product its unique name, such as BILLY and KLIPPAN. The company designs its own furniture, which is made by about 1,220 suppliers in more than 55 countries. The company always tries to provide a wide range of well designed, functional home furnishing within a low price so that as many people as possible will able to afford them ( IKEA annual report, 2010). Especially, the characteristic of IKEA's product is called "self-assembled", it means that customer can delivery and assemble products by themselves totally. It is not only save the cost but also improve the efficiency.
In addition, some customers can even design what they want by themselves, the unique kitchen or living room can be existed (IKEA, annual report 2010). Thus, the product can be flexible and adaptable for any house no matter it is small or it is large. Although IKEA creates perfect products and service, there is still necessary to analyze how to save more time systematically based on increasing market rate in the world and more emerging demands to meet customer's expectation under dramatically development of technology and economy. Many IKEA's stores include restaurants which is serving traditional Swedish food such as potatoes with Swedish meatballs, cream sauce and lingonberry jam, although there are variations. Many stores also have a mini-shop selling Swedish-made (various Swedish cookies and crackers, Swedish-style groceries and so on) To sum up, The IKEA product range is developed to be extensive to have something that appeals to everyone and to cover all function at home.
Products and services characteristics influence the logistic/supply chain strategy
First off all I would like to emphasize this company Mission and Vision statements, because they are the components of corporate strategy which is related with Supply Chain Strategy. Vision statement: "To create a better everyday life for the many people". Mission: "To offer a wide range of well-designed functional home furnishing products at prices so low that as many people as possible will be able to afford them". We can recognize the relation between those statements and products characteristics. To meet its vision IKEA provides many well-designed, functional products for the home. Products are standarlized for global market. It prices its products low so that as many people as possible can afford to buy them. In addition to this, they have competitive advantage, which is that IKEA products are different from other company's products, they are called "self-assembled" or "RTA furniture".
Those kind of products can bring a lot of benefits to customer, for example, the "flat pack" is more convenient to ship or delivery by customers themselves, meanwhile it can save more space and the price is rather cheaper. Further, IKEA is good at implementing economics of scale, meaning that the company is not only able to predict which raw material will be suitable in recent years but also create unique manufacturing process. Also this company is social responsible and this integration of social responsibility into corporate strategy is a factor of competitiveness in the market. IKEA supplies goods and services to individuals in a way that has an overall beneficial effect on people and the environment. Customers all over the world have responded positively to IKEA's approach.
This is evident in its increasing sales. Social responsibility we can even resognize in the Supply chain. When consumers go to a retailer like IKEA, they will be looking at the different ranges of products and how they are presented. They may also look for quality customer service. However, consumers may not be aware that before products reach them, they must move from being raw materials through a variety of stages to become finished products suitable for sale. This is known as the supply chain.
The supply chain involves a flow of production and processes through each of the three industrial sectors:
IKEA takes its responsibilities seriously and organizes its operations in order to have a positive effect upon the environment: It aims that all the products and materials it takes from the primary sector do not harm the environment. Its products are manufactured in a responsible way. Besides, IKEA implements many appropriate strategies to remain its competitive advantage, for example: it is mentioned before that to use self-assembly products to reduce operational and delivery costs; focus on individual marketing rather than mass marketing; segmented marketing or country specific management style; diversity products and standard retailer selection. All in all it seems that IKEA is well dealing with these Logistic strategy objectives: minimize cost, minimize investment and maximize customer services.
Key customers and location:
Customers are the main component to make your business successful. In other words, if you know how to satisfy your customers you know how to manage firm profitability. That is why is very important to know what is your key customers is and where find them. IKEA has more than 590 million visitors per year to its stores all over the world. In addition to the visitors in the stores, some 450 million visitors are tracked entering the IKEA website. As we already know IKEA currently operates over 50 countries, so customers are spread very widely over the world. IKEA has very broad audience, because they have a home furnishing product for virtually every life stage, income and demographic. However, the key customer group are young families with children. And another big group is young people who are living away from home for the first time. Key suppliers and location
IKEA is not a primary sector organization but it needs raw materials to develop its products. It therefore works closely with primary sector suppliers to ensure a sustainable impact on the people and the environment in which it operates. The primary sector involves the development of the raw materials. IKEA designs its own products. At the design stage, IKEA checks that products meet strict requirements for function, efficient distribution, quality and impact on the environment. Low price is one of the main factors that IKEA considers in producing well designed, functional home furnishings available to everyone. IKEA buys products from more than 2,000 suppliers in over 50 countries that manufacture products (FAQ of IKEA). It uses a number of trading service offices across the world. They negotiate prices with suppliers, check the quality of materials and analyze the environmental impacts that occur through the supply chain. They also keep an eye on social and working conditions at suppliers.
IKEA has two fully integrated international industrial groups, which are responsible for producing and distributing wood based furniture and controlling all the value chain from the management and connection with forests operation to sawmill, components and furniture production (Swedwood). Now Swedspan is separate from Swedwood, so Swedspan's main products are lightweight particle boards and decorative high-density fibreboard for furniture design. Swedwood commits to social and environmental obligation and tries to increase cost-effective efforts at the same time, therefore Swedwood"s business range is larger than Swedspan, which it means that Swedspan mainly provides technique for IKEA or Swedwood while Swedwood can serve more business area.
Both group mentions that their main goal is to cut down costs, stay competitive, keep on running environment friendly process, increase efficiency and try to give many benefits to IKEA"s customers. Actually, the integration of these two groups indeed creates a lot of benefits, such as effectively reducing costs and manage input resource, and the most important thing is that their basic operation can be matched with IKEA"s purpose, for instance, "To run the production efficiently so that competitive prices and good deliveryperformance are achieved  (Swedwood, website)." Figure 2: The location of Swedspan ir Europe (Google Earth)
Swedwood and Swedspan are the biggest suppliers of IKEA. As Figure 2 shows, he plant of Swedspan is located in Bratislava. While Swedwood set a lot of plants in East Europe, such as in Russia, Latvia, Poland. An efficient supplier distribution is able to increase companies'flexibility and remain competitive so that companies can satisfy customer needs rapidly and face any unexpected challenge. The supplier location is in the central of Europe and it saves the cost, the most important thing is that the raw material can be transported rapidly to IKEA. It increases the speed of whole distribution logistics indirectly which cause the consuming time decrease.
Distribution channels used
In this topic, we will analyze how IKEA products are transferring from their point of production till place at which their available to the fiscal customer. As a biggest furniture retailer in the world, IKEA has approximately 1,600 suppliers to manufacture products and delivery those products to 186 stores all over the world. In general, the transportation process is often controlled by IKEA's 28 center warehouses and distribution centers in 16 countries. IKEA built the centralized distribution structure. The distribution center is used for gathering the products or goods from all over the world and then dispatching those goods to other areas where it is needed. IKEA is operating a holistic view of the whole supply chain from supplier to customer, the company has to reduce total delivery cost, secure product quality and keep environment impact low at the same time (Larsson & Qviberg, 2004). Ikea success:
Sourcing materials close to the supply chain to reduce transport costs. Building its DCs closer to seaports so that it can use more of ocean transport and less of road transport. Delivering products directly from the suppliers to IKEA stores. This slashes handling costs, reduces road miles and lowers the carbon footprint. Warehouse attacked to their retail stores.
Using flat packs, packaging is designed to maximize the cube of ocean containers and domestic over-the-road trailers. This allows IKEA to ship more units at a time which has direct impact in the reduction of their overall landed costs. This is a better use of stock and warehouse space. Transporting goods where possible by rail and sea. IKEA is going to delivery its products by rail within next three years in Europe. Today there are approximately 60 percent of IKEA freight is transported by road, truck; 20 percent by train and 20 percent by sea; only one percent or maybe less by air. Utizing fuel-saving techniques that allows to cost-effective and environmentally friendly. To sum up, this improves the efficiency and keep the price down. Manufacturing facilities and location
Manufacturing facilities are an industrial building where laborers manufacture goods or supervise machines processing one product into another. Suppliers transfers their products into manufacturing and from the products are transported in to stores. Manufacturer within the secondary sector create IKEA products from raw materials. As products move through the supply chain, the process of value-added takes place. IKEA household products and furniture are designed in Sweden, nevertheless they are largely manufactured in developing countries to keep down costs. With suppliers in 50 countries, roughty 2/3 of purchasing is from Europe with around 1/3 from Asia. A small amount of products are produced in North America.
Comparatively little production actually takes place in Sweden, though it still remains the fourth-largest supplier country (behind China, Poland and Italy). China accounts for about 2.5 times as much supply as Sweden. For most of its products, the final assembly is performed by the end-user(consumer). But no matter where in the world its suppliers are, IKEA is always committed to long-term cooperation and does its best to cultivate close and cordial relations. IKEA buys production capacity rather than product quantities. Also IKEA has IWAY code of practice which identifies its minimum requirements. The application of the code raises standards. Each of the requirements within the code of conduct helps to develop sustainable business activities.
Warehouses facilities and location
The meaning of warehousing is becoming more and more distinctly important due to the integrated economy. Europe is a big marketing that has an invisible potential. Therefore how to choose an appropriate location of warehouse is another key problem for European companies. Warehouse operation has to concern about increasing cost which refers to reduce the time to market. In all three survey year (year 2006, year 2009 and year 2010), low distribution costs was the first criterion for selecting warehouse location in first survey, but things changed during the second survey in 2009, the road transportation replaced of distribution costs, however, distribution costs became the top one once again in 2010. There were other factors which were considered as well, such as: assembly plants nearby, maritime transportation connection (and other transportation modes: road, air), labor issues, etc, however those items were despised.
People thought those items were less important than distribution costs or road network while made decision about location of warehouse. But those items will keep on playing role absolutely. According to surveys, there is no one could give guarantee that what is the most important factor in forthcoming years. In addition to location of warehouse, questionnaires regarding warehouse size were also launched to both Swedish companies and Finnish companies by internet during the same survey years. The respondents were asked to estimate the warehouse size based on the information from the past to current situation and future predictability. Thereafter, a picture based on data collection was drawn to reflect what the real situation was.
As a conclusion, warehouse size would keep increasing in the future, especially in Sweden. And small and medium size can keep exist in forthcoming years as well. Furthermore, during next decades other European countries no matter East or West must be influenced by increasing warehouse unit size and they will also follow this trend in order to response the attractive business temptation and try to obtain any profit from it. Along with internet technology development, warehouse is also confronting more frequent, smaller quantity orders, even though increased shipments will cause higher transportation cost. However a warehouse with large volume and space is quite necessary.
Modes of transportation used
Today there are approximately 60 percent of IKEA freight is transported by road, truck; only one percent or maybe less by air. The truck is cheaper than air plane, but it is slower than air. Sometimes it might be late when transporting by road if there was any accident happening, thus by air can also be the best choice when some valuable goods need to delivery. Even though it is expensive but it is worth it as well. Because company can take less risk during transportation process while clients can receive their products in their expected time. Container is the main transportation way when delivery IKEA needs to purchase or in the sales process, by using container can save much time. However, container maybe too heavy to transport even though it can load many goods once only, and the weight and the volume of container may increase risk during transport period. Therefore if IKEA can use train to delivery container the result may be better, because it is faster than truck and the damage to goods or other risks may be reduced. And the flat pack is stackable so that it is possible to transport within a large amount per trip which leads the efficiency is improved and the delivery time is reduced.
Figure to represent the entire supply chain
Figure 4 : Supply chain
Ikea base their distribution on the following principles:
A global distribution network: Big distribution network
Large volumes: Are on the manufacturing side.
Flat packages: This is important part to increase the value to weight ratio Low cost: compared with traditional manufacturers.
Other characteristics of international operations
The world's five largest IKEA stores are:
1. 552,000 square feet in Stockholm, Sweden
2. 494,000 square feet in Shanghai, China
3. 470,000 square feet in Shenyang, China
4. 457,000 square feet in Tianjin, China
5. 450,000 square feet in Berlin, Germany.
IKEA has an intricate corporate structure, which means the company is not likely to go public. Most of the operations, management of the stores, design and manufacture of furniture is run by a trust, INGKA Holding, headquartered in Delft, Holland. While most of the designs of IKEA products are made in Sweden, manufacturing has been outsourced to China and other Asian countries. The Kamprad family (one of the richest in the world), is very focused on key values surrounding quality, heritage, market differences, customer loyalty, and sustainability. One way these values manifest are in the food service area. The family still controls the food service, making sure that Swedish meatballs, cream sauce and lingonberry jam is served in most stores. Their hands-on-approach ensures that the food is authentic and high quality which is very important for the store's image. Simultaneously reflecting respect for local tastes, most of the restaurants serve local food selections for breakfast often with a twist.
For example, Swedish pancakes or French toast can be found on the menu in the United States. Food is not the only way IKEA connects with its local audience to compete with well run local competitors. For example, in the US the company competes directly with powerhouses Home Depot and Lowe's in some appliance and a few wood classifications. However, in my opinion, IKEA's strength is in furnishing the entire home while the others do not. IKEA is also good at making necessary adjustments to reflect local market tastes. One lesson learned in the American division was adjusting the size of the beds and sheets to conform to American standards.
The company has also developed a strong loyalty program called IKEA family. It enables members to enjoy special discounts plus they receive a private newsletter on a quarterly basis. As a closing note, we think it is significant that IKEA is a pioneer in sustainability. The company has recently announced the construction of a wind farm to insure it will operate 100% on renewable energy in the future. Having a long-term vision that focuses on delivering what really matters to its global customers, in a uniquely IKEA way, has paid off since 1953 and will continue to pay off as we see it.
References:
http://www.theecologist.org/green_green_living/behind_the_label/1098324/behind_the_brand_ikea.html http://www.slideshare.net/OsamaAlbarrak/ikea-strategic-case-study http://www.ipedr.com/vol28/6-ICEMM2012-T00023.pdf
http://citeseerx.ist.psu.edu/viewdoc/download?doi=10.1.1.199.122&rep=rep1&type=pdf http://www.dallasfed.org/assets/documents/institute/wpapers/2012/0132.pdf http://www.slideshare.net/riddhimachopra/ikea-case-study
http://www.diva-portal.org/smash/get/diva2:424429/FULLTEXT01.pdf http://businesscasestudies.co.uk/ikea/building-a-sustainable-supply-chain/sectors-of-industry-and-sustainable-supply-chains.html#axzz2mQdeySPw http://www.naturalstep.org/en/usa/ikea
http://www.staffs.ac.uk/schools/business/resits/postgrad/InternationalSupplyChainMgmtIKEACaseStudy.pdf http://www.ep.liu.se/ecp/033/018/ecp0803318.pdf http://www.ikea.com/ms/en_GB/about_ikea/press_room/distribution.pdf http://www.ices-study.org/WhatIsEnterpreneurship/CaseStudies/(case%20study)%20ikea.pdf
Related Topics