Summary of Samsung vs. Apple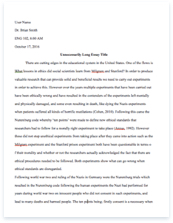 The whole doc is available only for registered users
Pages: 2
Word count: 429
Category: Apple
A limited time offer! Get a custom sample essay written according to your requirements urgent 3h delivery guaranteed
Order Now
The strategy that apple follow is to make distinct position in the market, and decide to focus on the needs and desired of the customers through innovation and create a new product. They do deeply into the simple detailed of the product to come up with different and great product. The make the customers satisfied about the high prices through providing benefits, good quality and great features that cannot be compared to other products in the market. Samsung
Samsung increase advertising through different elements of marketing plans and strategic to attract customers and aspire the word, they use different tools of marketing strategy to achieve competitive advantage and compete successfully in the market and to show the customers that they are the best. Samsung also take a control of a huge part in the market about 90% of the total share. Mission statement
"Apple designs Macs, the best personal computers in the world, along with OS X, iLife, iWork and professional software. Apple leads the digital music revolution with its iPods and iTunes online store. Apple has reinvented the mobile phone with its revolutionary iPhone and App Store, and has recently introduced iPad 2 which is defining the future of mobile media and computing devices"(about.com) "Samsung`s reflect the commitment to inspiring its communities by leveraging Samsung`s three key strength. New technology, innovative product and creative solutions "(Samsung.com) The SWOT analysis
Strength
Samsung create innovation of the product itself, it adds modern and distinctive features to the product .while apple focused on the delivering of the innovation and consolidating their market position. Weaknesses
Samsung doesn't have strong reputation in the market compared to other companies .while apple provide high prices which make it difficult to customers sometime to buy the product. Opportunities
They have the ability to learn from their mistakes and follow the changes in the market and the latest product so they can take some distinctive features and add some innovation on it. Threats
Samsung may face some threats in the market which is competition especially from Apple Company and how they can include all the elements that the customer need into one product.
The competitor analysis
Samsung
The company have strong brand image and high skills of technology, they would be seen as a good position taker to target customers in electronics industry.(studymode.com). But Samsung faced a huge competition with apple which may affect their ability to take the best position in the market because apple demanding for a significant share of the market and they have a strong position in electronics market.
Related Topics