Summary – My Son the fanatic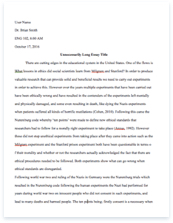 The whole doc is available only for registered users
Pages: 2
Word count: 416
Category: Pakistan
A limited time offer! Get a custom sample essay written according to your requirements urgent 3h delivery guaranteed
Order Now
Parvez, a Pakistani taxi driver, has worked for twenty years, to be able to afford a decent life and a good education for his son, Ali. Parvez is at a loss to explain his son's sudden tidiness and emptiness of his room as well as certain changes in Ali's behaviour. Parvez discovers that Ali is following the strict rules of Islam. On being questioned by his father one night over a meal in a restaurant about his return to religion, Ali explains that he is disgusted with Western materialism and the depravity of Western society and despises his father for his violation of Koranic rules and his acceptance of Western culture. Parvez feels humiliated, and when Ali insults Bettina too because of her profession, Parvez becomes so angry that, after a couple of drinks, he violently strikes his son, while the latter is at prayer, whereupon Ali simply asks the question: "So who's the fanatic now?" With the demands for self-government, sovereignty and the dissatisfaction with the British rule more and more colonies of the British Empire claimed their independence at the end of the 19th century.
So the first result of this claim was the achievement of the "dominion" status by many colonies about 1900, which declared them to be a free nation. Finally in 1926 the "British Commonwealth of Nations" was founded which meant that all former colonies of the British Empire had reached total independence though united by a common allegiance to the British Crown, with the right to leave the Commonwealth. Hanif Kureishi was born on December 5th, 1954 in London as a son of an Englishwoman and a Pakistani.3 Since he grew up experiencing racial and cultural conflicts, most of his works are marked by this. His decision to become a writer was already made at a young age at which he began writing novels that were intended for publication.
At 1972 Hanif Kureishi studied philosophy at the University of London and earned his living by writing pornography under the pseudonym of Antonia French. After a humble beginning as an usher for the Royal Theatre, Kureishi later became a writer in residence of the theatre. His first play, "Soaking Up the Heat", was produced in 1976 at London′s Theatre Upstairs. He had a first great success with his second play, "The mother Country", for which he received the Thomas Television Playwright Award in 1980. But his breakthrough was his first play for the Royal Court Theatre," Borderline".
Related Topics