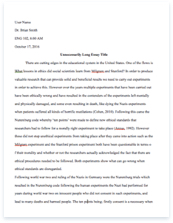 The whole doc is available only for registered users
A limited time offer! Get a custom sample essay written according to your requirements urgent 3h delivery guaranteed
Order Now
Marketing service is one of the most important issues one should consider, because too often if not always, purchasing a vehicle is led by the necessity to fix it. You go back to your dealer and want to maintain and fix your car as soon as possible, and by the time the dealer sends you a questioner about your satisfaction rate, those memories associated with service will make you give points according to solely service associations. If a dealership wants to operate successfully, it is necessary to maintain the same service level in both marketing the cars and marketing the service. The service providers should be calm, polite, friendly and eager to help customers, try not to strain the relationships even more, because when a customer comes in for a service, he/she is already having trouble and is irritated because he/she has to live a car for a while.
Sales department is decorated finely, the showroom is handsome and high-ceilinged, each vehicle is polished to a high sheen, the sales representatives are doing well, Sullivan Diaz himself, was a perfect sales man, who just adored the process of selling a vehicle, he represented the promotional tool, advertisement and so far everything necessary to grab attention of potential customers. The showroom was situated in a modern facility, while the service and repair bays were in 30-year-old building. The service departments, when fully staffed, consisted of a service manager, a parts supervisor, nine mechanics and two service writers. Running a car sales and service dealership and managing health care services have many similarities.
In reality they are both within the same hypothesis but within different domains, they both look forward towards attracting new customers and keeping those old once happy. This process and whatever the business is, experience and knowledge are the main requirements to survive in the upcoming era. Hence experience is the first main common characteristic between running an automobile sales and service dealership and running health care services. The advice I would give to Carol on future strategy for the business would be handling angry customer in the showroom, that way she could help them with their problems and get them tranquilized. Improving service quality, marketing the service department and the dealership, as well as selling Auto World now versus attempting a turnaround.
Related Topics