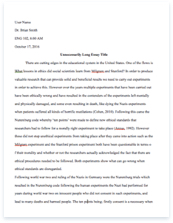 The whole doc is available only for registered users
Pages: 20
Word count: 4872
Category: Marketing
A limited time offer! Get a custom sample essay written according to your requirements urgent 3h delivery guaranteed
Order Now
1. Introduction
1.1 Background & Timeline
IKEA was created in1943, Sweden, which has owned 292 large retail stores in 36 different countries and regions till the end of 2008. Most of them are in the Europe, and China is a potentially primary market target.
During IKEA's history, there were some major events important. Here is the timeline of this company:
* 1943 Ingvar Kamprad created IKEA
* 1947 it was the first time that furniture appeared in IKEA
* 1953 IKEA's furniture showroom opened in Almhult
* 1955 IKEA began to design furniture
* 1956 IKEA began to use flat packing
* 1958 IKEA opened the 1st shopping centre in Almhult which was the largest one in Northern Europe * 1963 the first IKEA shopping centre outside Sweden opened in Norway * 1973 the first IKEA shopping centre outside Northern Europe opened in Switzerland * 1975 the first IKEA shopping centre outside Europe opened in Australia * 1997 the children areas appeared in IKEA
* 1998 the first IKEA shopping centre in Asia opened in China * 2001 IKEA Rail began to run
* 2003 IKEA became the largest furniture retailer among the world * 2005 IKEA ranked 42 on the World's Best Brand List 1.2 Oversee
Creating more beautiful lives for most people is the aim that IKEA has been striving from the beginning, and this company always offers a wide range of beautiful and practical items with relatively lower prices. Nowadays, IKEA has been the largest furniture household businesses, providing sofa and chair, office supplies, bedroom series, children's goods, kitchen series, lighting and so on, which are about 10,000 products. What's more, there are above 12,000 items in its product catalogues and the amount of this kind of brochures is up to one hundred million among the world a year. Therefore, it is necessary to look into IKEA's strategies and analyse its successes and difficulties. This report will focus on IKEA in China and in the Europe to do analysis.
Generally speaking, IKEA focuses on low cost and customers' feelings mostly. In terms of the low price strategy, there are many diversified way of IKEA to complete it, such as self-assemble furniture or advanced choice and management of OME factory owners, which will be detailed descripted later. Secondly, in order to improve customer satisfactions, IKEA creates ludicrous commercials and unique brand identity (blue-and-yellow building); what's more, the opening huge shopping centre and successful experiential marketing cannot be neglected either.
1.3 4P Analysis
1.3.1 Product
All ranges products in IKEA are designed by itself in Sweden, and the simple and natural style is characteristic of them. No matter in which geography area, IKEA's items are adhering to Nordic style, which is plain but full of natural feeling, such as sunshine and fresh air, and this kind of style runs through the whole processes from design to display for sale. What's more, IKEA chooses environmentally friendly materials and almost every product in IKEA is patent which helps this company to keep this product style and be distinctive. Thirdly, IKEA's products are known as beautiful and durable. Finally, customers can find wide range of products IKEA's shopping centre and they can be satisfied in just one shop instead of plying different furniture stores. There is no exaggerated or extreme product in IKEA, and customers can get matched items with appropriate coordination regardless what kind of style customers prefer.
1.3.2 Price
As descripted above, IKEA's simple style products and self-design method can reduce cost significantly as well, and its lower price among the same quality products is a key factor to attract customers. The business philosophy of IKEA is providing household items at an affordable price, and its design purpose is much lower cost than others' same price products. This aspect will be fully discussed in SCM.
1.3.3 Place
IKEA's shopping centre can be seen in 39 countries, and most of them are in the Europe. Its channel strategy is opening retail stores among the world
independently for the products designed by IKEA, which are in front of customers directly. Every single IKEA's shopping centre has a large business area, which is 35,000 square meters average. In an IKEA shopping store, there are various open house, of different departments and styles for its products, and sample products show-area for customers to touch or even sit and lie down on them to feel these products exactly, and then, the customer self-delivery district just after their enjoy in the show-area. This shopping form of IKEA is unique and gives customers much freedom and space, which helps to improve customer satisfactions. What's more, there are also food area and children entertainment area in any IKEA shopping store, which supplies attentive services to customers.
1.3.4 Promotion
Directory display is one of the IKEA's most important promotions. In 1951, IKEA published the 1st products directory, which boosted the sales, and after that, this company would delivery fine product directories to customers for free at the beginning of every September. What's more, IKEA creates advanced advertising and keeps its unique logo and building style as a sign.
2. General Strategies & Evaluation
2.1 hybrid strategy
SCM (Strategy Clock Model), putted forward by Cliff Bowman, is a tool for analysing companies' competitive strategy choices, which is an important concept to help managers understand their markets' changing requirements and the choices they can make. This analysing tool assumes that between two companies with similar products and services, there are two reasons to explain the situation that customers choose one of them and give up the other one. The first reason is the price difference, and the second one is that customers believe the products and services of this accepted company with higher added value. Therefore, SCM makes a comprehensive consider of the price and added value of products, and different positions on the 'strategy clock' represent different market positions of customers' requirements. (Johnson Gerry, 2005)
Comparing 4ps analysis and SCM, the former is a marketing mix for manager to get an overall idea of an organisation from 4 aspects and then create market reaction to make profits; however, SCM is a practical analysis tool under an acceptable market assumption for managers to consider the relationship between prices and added value, without other factors discussed in 4p.
According to 4p analysis and SCM, IKEA chooses hybrid strategy (low price base and provide customers with perceived added value) as its business-level strategy, which is a high-quality low-cost strategy and is difficult to be imitated by others, but its success depends on both the capacity of this company to understand and to satisfy customers and the cost base to keep low-cost strategy.
In order to complete this goal, this company has done many efforts on several aspects.
2.1.1 Key Factors
Firstly, IKEA's simple and natural style of products helps to reduce its cost. Such items focus on practicality without extreme design, and the materials are low cost but environmentally friendly. Besides, IKEA determines the price of a product before its design and this it has been keeping innovate, such as new materials and new technologies, to reduce the cost, and this aim is through its whole business processes. Besides, during the design process, IKEA attaches importance to team working, including the corporations among designers, product development personnel and procurement staffs.
What's more, the global management and logistics system are factors make contributions to the lower prices as well. IKEA encourages the competitions between suppliers and chooses some of them with lower-price with the consideration of their production quality and capacity at the same time. In order to reduce its cost further, this company adjusts its production layout on a global scale by managing 2000 suppliers over the world to deliver goods to each central warehouse of IKEA, and then deliver these goods to each retail stores based on the changes of each one's sales. In 2001, IKEA owned its first railway, IKEA Rail to support its logistics system.
Additional to this, customers' self-shopping and self-assemble products are also important elements. Before shopping in IKEA's retail stores, customers can scan the product directories firstly, and then experience products directly by touching and trying, finally get items in the delivery distinction. The whole shopping process is semi self-help, which can reduce a great number of costs. And most big-ticket items, such as desks, chairs in IKEA, are self-assembly ones, which can be packed flatly and customers can put these products in their own cars easily instead of shipping and logistics services just like traditional furniture retailers do, which helps customers save money doubtlessly and it is a perfect way to corporate with customers.
The final factor of cost saving is the close cooperation with OEM (Original Equipment Manufacturer), which reflects in 2 aspects: designing process and producing process. During the designing process, IKEA has possible to find cheaper alternative materials and shapes or sizes of products with the help from suppliers. In producing stage, OEM may be satisfied to invest on necessary producing equipment for IKEA with the numbers of promised orders from IKEA. As IKEA always takes a responsible attitude in the relationship with OEM, suppliers are preferred to cooperate with it.
2.2 Experiential Marketing Strategy
At the same time, IKEA chose experiential marketing as its strategy, and this corporate-level one pushes IKEA to a successful position as well. This strategy makes IKEA to be distinctive in the furniture market, and it makes customers to linger inside IKEA's retail stores and never feel tired.
Experiential marketing was firstly created by Schmitt in 1999, which focuses on the customer purchasing processes and the psychology of customers; it is different with the traditional marketing. As consequences of this strategy, IKEA improves the interactions with customers, expresses its individuality, create happy and branding emotion for customers.
In furniture industry, customers are appreciate to have a try during purchasing, such as sitting in a sofa, opening or closing doors of cupboards or even lying on a bed. In this way, customers can easily and directly touching and experiencing these products themselves, and their dissatisfaction will reduce significantly. However, many other furniture retailers are unwilling to do this as IKEA, because of the consideration of products protection, which are effected by the traditional marketing. Comparing this to IKEA, the hassle-free shopping atmosphere is the feature of IKEA's store. This furniture retailer encourages customers to experience products on themselves by many slogans next to some products, and the clerks will not disturb customers unless they are asked for help.
In order to complete this strategy, there have to be perfect cooperation and overall co-ordination among each department of this company, and each stage of the business will focus on the consistency of marketing. What's more, it has to be a better understand of the whole customer behaviours and focusing on the feelings and experiences of customers during all pre-purchasing, in-shopping, post-shopping stages. In practical level, IKEA combines of various ancillary products to create several open house for different styles in retail stores, even chooses appropriate light for each of them. According to an introduction from the public relations manager of IKEA, the duty of IKEA is teaching customers the methods to choose and mix furniture perfectly. 2.3 strategy Evaluation
There are 5 criteria need to be concerned about in strategy evaluation: consistency, suitability, validity, acceptability and feasibility. Consistency observes whether there is a link inside the strategy among policies, organisational objectives and direction; suitability is the most important one, which concerns with whether this strategy issues the key opportunities or constraints that an organisation faces. Validity evaluates the correctness of the strategy's calculations or assumption; acceptability is about strategy's expected outcome and its returns and risks; and feasibility appraises company's capacity to complete this strategy, such as financial capacity and environment factors. In this essay, there will be two criteria, suitability and feasibility, evaluating IKEA's main strategies.
Firstly, it is necessary to analysis the environment of furniture industry. Home furnishing is a highly fragmented market with more local competitions
than global ones. Take China as an example, as the rapid development of Chinese real estate industry during 2002 to 2009, the demands of home furniture was growing fast and this brought a more fierce competition and more opportunities in Chinese furniture market. As a multinational furniture retailer, IKEA has to face many kinds of competitors in each region, such as other multinational retailers those are considerably smaller than IKEA (like Jysk), multi-brand furniture retailer mainly in one country, non-specialist companies those just regard furniture as a part of its product range and the small or specialised retailers.
As talked about above, the mainly strategies for IKEA are hybrid strategy and experiential marketing strategy, and the substitute or reasonable ones include launching 'up-market' range and using traditional marketing. Here is the ranking table for these strategy choices for suitability criteria:
Strategic Options| Key Strategic Factors|
| Investment Funds| Lack of Marketing| Saving Cost| Ranking| Hybrid Strategy| Yes| No| Yes| A|
Launch 'up-market' Range| No| Not Sure| No| B|
Experiential Marketing Strategy| Yes| No| Yes| A|
From this ranking table for suitability criteria, hybrid strategy and experiential marketing strategy are the most suitable ones, as they are both acceptable for existing financial resources and saving cost and these two strategies have been accepted by the market. However, the traditional marketing strategy would lose part of market; launching 'up-market' range cannot save cost and with an uncertain performance outcome.
In terms of the feasibility criteria to evaluate strategies, it should consider about 3 aspects mainly: financial, environmental factors and commitment of managers and employers. Firstly, as these two mainly strategies of IKEA are both cost saving; this company can support and complete them perfectly. Secondly, the customer acceptance of these two strategies was great which have been proven by IKEA's growth and success during 1954-2009, and competitor reactions on them were relatively negative as most competitors were small retailers or non-specialist retailer without a professional designer team as IKEA's. The third one is the managers and employers. According to a report from Kevan Scholes, the average age of IKEA's managers was about 25 old, and it was preferred to manage the energy and passion of youth, even idealism. As a result, the hybrid strategy and experiencing marketing strategy were possible to complete perfectly with great passions and innovations.
Based on all the evaluation above, hybrid strategy and experiencing marketing strategy are both suitable and feasible for IKEA, and they can help IKEA to access to more successes.
3. Successes of IKEA
Figure 2.Changes in IKEA's catalogues visits and stores during 1954-2009
According to above figures from a report did by Kevan Scholes, all of IKEA's turnover, catalogues, visits and stores were growing steadily from 1954-2009. This is a good evidence to prove IKEA's growth and success in the world furniture market. (Scholes Kevan, 2009)
Nowadays, many people regard IKEA as a business magic: from a tiny stationery mail-order business at the beginning of undertaking to a furniture giant with 292 chain stores in 36 countries and more than 70,000 employers during 60 years, and in 2003 IKEA got sales revenue as high as €11 billion becoming the largest furniture retailer in the world. From the beginning, IKEA had decided to stand with the most customers in furniture market, which means it required IKEA to meet different demands, taste styles, dreams even financial situations. Therefore, IKEA's market positioning of products were" low price, fine and durable".
Now, this essay will look insight of IKEA's success elements based on earlier general analyses. 3.1 IKEA's 5 success elements
3.1.1 Price Element
Based on the analyses above, the most important success factor of IKEA is controlling both the brand and cost at the same time. Ingvar Kamprad, IKEA's founder, believed that low-price is the only access to success and it had to spare no effort to keep the low-price.
Generally speaking, there are 7 methods for IKEA to complete low-price strategy. The first one is design, which must obey the low-cost and then consider the aesthetics. As talked about in the second part of this essay, hybrid strategy, IKEA always identifies the price of product before designing. Secondly, the flat packing can reduce the delivering costs mostly.
The third one is the materials. There is a general idea in IKEA that as several-year lifetime for furniture is acceptable and reasonable, the cheap materials will be used in some hidden parts of products. Fourthly, the close corporation with OEMs and help them improving processes and outputs all methods of IKEA to keep low price and even high profits as much as 10% indicated by some analysers. Fifthly, IKEA gets benefits from globalisation, such as global sourcing, and the final one is involving customers in the sales, such as self-help shopping and publicity materials, which saves money for customers as well.
3.1.2 Style Element
There is not only furniture sold in IKEA, but also its unique life style or aesthetic taste. The main styles in IKEA are 4: Scandinavian Peninsula style that is natural and practical; modern style; young Swedish style and country style. These 4 mainly styles satisfy most customers and give them plenty of choices in retail stores.
3.1.3 Self-help Element
IKEA thinks itself as a non-service business, as 80% work during furniture purchasing has to be completed by customer themselves. The general purchasing process in IKEA is: make a choice; pick up products; make a payment; then delivery and assemble by customers. Sales persons are not permitted to sell to or disturb customers during shopping, but there are clear signs and fully described product tags in stores, besides, IKEA will provide easy assembly guides and simple tools to help customers. However, it still requires customers' physical strength and sufferance during assembling. As the result of customers' efforts, they will feel proud and cordial about furniture and view them as their large baubles. Therefore, customers may love this assembling job.
3.1.4 Promotional Element
The product catalogues of IKEA is the key of its successful marketing, which with mush more attractive pictures, wealthier details and fashionable display of open house than other ones. IKEA's product directory has become an advertising publication with most currencies in the world, which are created in an 8,000-square-metre picture studio by 200 employers during several months.
3.1.5 Sweden Element
The colours of IKEA's logo or even the buildings' outward appearance are blue and yellow, just like the colours on Swedish flag, these remind people that its birthplace is Sweden and will influence the image of this company. Each product in IKEA has a Swedish name and kinds of Swedish food can be found in its restaurant, which have become parts of IKEAs special elements.
3.2 Success in Overseas Market
In European market, IKEA has a position as a household goods provider for the mass, which has been complemented by most low-income and middle-income families. However, in Chinese market, there is an adjustment specially. As the generally low level of consumption and the fierce competition among originally low-price furniture manufactures, IKEA focuses on the relatively affluent class in large cities. Therefore, IKEA's market position in China is the white-collars who want to buy luxuries but cannot afford high price.
This subtle change identifies IKEA's success in China, ant it has obtained a good reaction. There are few success factors for this reaction. Firstly, IKEA meets the psychology of Chinese white-collar class as a global brand. Secondly, there are filled with foreign cultures in both IKEA's retail stores and business theory, which attracts Chinese customers a lot. Thirdly, characteristics of IKEA, such as self-assemble and free publicity materials, make it distinctive from other traditionally local furniture retailers. Just like Starbucks and McDonald, IKEA has been a fashion mark in China to some extent.
IKEA is a large multinational retailer and it did a lot to complete localization in its international business, such as the changes in Chinese market. What's more, IKEA has designed some special products for different countries as the different local habit or lifestyle. For example, Americans prefer to store clothes folded, which is different from Italians who are fond of hanging clothes in wardrobes, and it leads to a special design on wardrobes with more drawers selling in USA IKEA. Therefore, focusing on special needs from different customer groups and providing appropriate products is another success factor of IKEA.
However, there were lots of difficulties during its growth even in recent years, which will be discussed flowing. 4. IKEA's Difficulties
4.1 Difficulties on Overseas Expansion
In the past, the most difficult task for IKEA was overseas expansion. As the low growth rate of population and the status of market saturation in Sweden, globalization is an inevitable expanding rout for this furniture retailer. Besides, IKEA found people in other countries have same demands and there were cheaper materials and labour costs overseas, at the same time, this company was confident with its mature products and standardized producing process. These were all the factors contributing to IKEA's globalization.
However, there were challenges for completing globalization in furniture market. Firstly, this industry was tending to regional trade and it is benefit to local retailer undoubtedly, because they were more flexible and convenient in local market. Secondly, different regions had different tastes for furniture and life styles; it was really an adventure action for IKEA to expand business in UK, USA and China. Thirdly, local business would react much quickly than multinational retailers on regionally tasting changes.
But IKEA was one of the classical cases applying local successful experiences in international expanding even though with so many challenges. Clearly, this company kept its local strategies, such as product position, characteristics and innovative operation model, and treaded all overseas organizations as a sub-international organization with expanding part and operating part, but its purchasing and design were still controlled by head office in Sweden.
4.2 New Challenges
In recent years, with the significant changes in the world, IKEA is still facing many kinds of difficulties.
Firstly, the changing characters on demographic are challenging IKEA's past product position. With the increasing of the number of middle-aged group people and their income level in most developed countries, the target market of IKEA composed by young families with middle-income or low-income is narrowing. Therefore, in order to maintain the market share, IKEA has to create office furniture department and design more traditional items for the older or the richer customer groups. But this would damage company's image or disperse its target market leading to a negative market reaction.
Secondly, it is difficulty to rank the importance of business and corporate culture. In other words, in order to be a winner the fierce competition among the world, should IKEA promote its culture then driving its business or popularize its business then spurring its culture? IKEA's culture stresses simple and informal atmosphere and encourages solve problems innovatively. What's more, most employers in IKEA are the youngsters and there is no hierarchy. Its culture is distinctive and has been accepted by most customers, but it is not sure that customers would choose IKEA's products just because of their preferences of its corporate culture.
5. The Future
Based on current benefit situation, generally speaking, IKEA has a positive exception on its future as the largest furniture retailer in the world. In terms of its strategies, IKEA will keep the hybrid strategy and experiencing marketing strategy with no doubt, also including globalization strategy and logistics strategy. But, IKEA may complete some changes to meet new challenges.
5.1 Difficulties in The Future
5.1.1 Globalization vs. Localization
In the future, the multinational company with non-differentiated products strategy, like IKEA, will get the most market share. With the rapid growth of globalization in recent years, there are many international companies emerging. But, most of them focus on localization too much and ignore the importance of non-differentiation of their products in different countries, which would consequent customers' doubt about the efficiency of management in a multinational company, the unity of a firm's culture and the quality of its products. As a large multinational company, IKEA, should keep its non-differentiated strategy in overseas expansion mostly and focus on special demands in some specific countries or regions at the same time. However, in personal opinion, the most difficult task for IKEA in the future is the contradiction between globalization and localization.
Take Chinese market as an example. IKEA has regarded as China as its potential primary market and planed a blueprint for expansion in China. From now on, IKEA has already owned 11 retail stores in Chinese mainland, and most of them are placed in the outskirt of large cities just as IKEA's convention. However, in China, most people have no cars, which is different with the situation in Europe. Therefore, these outskirts mall may bring many inconveniences to most Chinese customers and it will negatively influence IKEA's sales evidently. In the future, IKEA needs to try to change this convention in order to improve the sales revenue in Chinese market.
What's more, many Chinese customers enjoy to be served as a 'god' and they may prefer to consult others, such as sales persons, if they have to do a purchase decision. Therefore, they disagree with IKEA's conventional shopping model, such as self-pick up heavy goods or self-assemble complex products.
On the other hand, IKEA has changed its conventional products position by adjusting the prices in China, which has been talked about earlier, and this is a relatively successful aspect of localization. But there are still a number of Chinese customers cannot accept this change of IKEA. In other countries, IKEA is famous by its low price and attracting most low-income or middle-income young families. But in China, IKEA changes into a synonym of petty bourgeoisie and the price of a chair in IKEA may be the same with that of a sofa of other small retailers. They believe IKEA has abandoned its business theory, which is providing household items that most customers can afford.
In 1986, IKEA experienced a major fail in Japan. Japanese were preferred to the high-quality products than low-price products, but IKEA did not aware of this before its expansion in Japan, and then was forced to withdraw from Japanese market. Therefore, localization cannot be ignored either. 5.1.2 Difficulties in Management
Now, in 62 IKEA's senior managers, there are 60 ones coming from Sweden or Denmark. It is another convention in IKEA that there are no foreigners among same-level managers, and the senior managers of overseas sub-company are all coming from the home company. Undeniably, this is an efficient method to manage all overseas sub-companies in a unified approach, and the communication among these managers will be efficient and unimpeded. However, there are still negative side of this management model.
Firstly, this Swedish viewing management cannot complete the purpose of global learning. In other words, IKEA may miss the opportunities to learn successful managing experiences or talents from other countries. Secondly, it limits the development space of staff's in overseas sub-company to some extent. Thirdly, these new senior managers overseas coming from the home company would spend much longer time to mutually understand and corporate with other staffs than ones just developing from the same company.
Therefore, few changes in IKEA's managing process should be acceptable. For example, delivering managing talents or product designs from overseas sub-companies to the home company, instead of the existing opposite-way; or exchanging managing materials among different overseas cub-companies. In this way, it will not only complete the flow management and the mobility of materials, but also be regarded as a reward for employers. 5.2 Successes in The Future
With many successful strategies, IKEA has a massive potential to obtain greater success in the future. This company will not stop its overseas expansion and complete it in more countries and regions.
As discussed earlier, IKEA puts the theory, saving cost, into the whole business process from products designing to producing, and this will keep helping this firm in the future as well. Because of its innovation, IKEA will produce more fashionable and high-quality products, and each of them will still get a Swedish name for remembering just like a member of a big family.
In the future, IKEA will keep developing and creating and no one will doubt this.
6. Conclusion
According to above analysis in this essay, the main strategies used by IKEA are hybrid strategy and experiencing marketing strategy, which are business-level one and corporate-level one separately, and both of them are suitable and feasible for IKEA. Besides, there were many successes and difficulties of IKEA in the past and so will be there in the future. Therefore, this company has to face and solve these difficulties, such as the contradiction between globalization and globalization and the a little inflexible managing pattern of IKEA, in order to complete in the world competition.
Related Topics