Strategic Planning at Apple, Inc.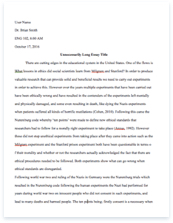 The whole doc is available only for registered users
A limited time offer! Get a custom sample essay written according to your requirements urgent 3h delivery guaranteed
Order Now
Apple Computer, Inc. whose humble beginnings were borne from two high school friends, Steven Wozniak and Steven Jobs, is now based in Cupertino California and is a Fortune 500 company. The company began in 1976 when Wozniak designed what would become the Apple l (Apple Computer, 2005).
Apple Computer, Inc.'s principle activity is to design, manufacture and market personal computers and related personal computing and communicating solutions. The products are for education, creative, consumer, and business customers. The personal computing products are desktop and notebook personal computers, related devices and peripherals, networking and connectivity products and third party hardware products. The principle software products include operating system software, application software, Internet software, integration and services. Today, computers are still a very important part of the Apple Company, but music-related products are at the top of Apple's list.
The company scored a hit with its digital music players (iPod) and online music store (iTunes). Other products include servers (Xserve), wireless networking equipment (Airport) and publishing and multimedia software. Apple's personal computing products accounted for 79% of the fiscal revenues in 2002 and the software and services accounted for the other 21% (Apple Financial, 2006).
Strategic planning involves making decisions about an organization's long-term goals and strategies. These plans have strong external orientations and cover major portions of the organization. Senior executives are responsible for the development and execution of the strategic plan even though they usually do not formulate or implement the entire plan (Bateman, 2004). Successful companies have been diligent in the planning of the organization's long-term goals and strategies and have targeted results needed for long-term survival, value, and growth. Apple Computer's beginning years were mostly reactive to the fast-paced and rapidly changing computer industry; however, they have re-invented themselves time and time again to remain highly competitive in this market. This essay will discuss the strategic planning of Apple Computer, Inc., relevant to its strategic planning and influences affecting its planning. The essay will elaborate on Apple's mission, vision, and goals, will give a SWOT analysis, and will also elaborate on strategy implementation and strategy control.
Influences Affecting Strategic Planning
The factors that influence strategic planning at Apple are numerous. Apple chose differentiation as their strategy. This decision means that Apple could benefit from several strategies such as growth, product development, innovation and marketing. Apple's product differentiation is a natural strategy that creates growth because of distinctive products. Apple has proven its ability to develop new products, such as the very popular iPod and Apple music store.
Today, Apple is one of few organizations able to make money in the personal computer business. The recent downturn in this market has affected Apple's strategic approach. CEO Steve Jobs suggested that today must be about the future of technology and "turning out more new products…" (Speaking, 2003, para. 1)
Another factor influencing Apple's strategic planning is market share. Jobs suggest that there are three markets categories; professional, educational, and consumer. He feels that the professional and educational markets have suffered recently yet they have also doubled the consumer market share, which stands between 5% percent and 10% (Mossberg, 2003).
Rivalry also influences strategic planning at Apple Computer. Apple competes in the personal computer markets with huge rivals such as IBM, Hewlett Packard, and Dell. These are heavyweight competitors because of their well-known brands and reputations. Beyond product differentiation, Apple is currently piloting with new distribution channels by opening stores and offering its products online in order to gain competitive edge.
Strategic Planning
Mission, Vision, and Goals
Apple's mission is "bringing the best personal computing experience to students, educators, creative professionals and consumers around the world through its innovative hardware, software and Internet offerings" (Spears, 2003). Apple excels to give the best service by providing high quality products. The way Apple measures its success of their product is to keep track of their product returns, warranty costs, and the time to repair failures. The company takes into account customer satisfaction by evaluating its repeat business pattern.
In 1995, Apple Computer, Inc. suffered a huge setback in revenues. The top officials decided the company needed to go through changes in order to improve their performance. Their vision called the Formula for Success included: reorganization, financial success, target internal communications, and to integrate system of strategic, operational, and financial indicators. (Financial Executives Research Foundation) To be able to implement their strategy to fulfill their vision the new structure will have to include the enhancement of managerial accountability and improve customer focus.
Apple's goals were to increase revenue by creativity, industry alliances, customer loyalty, and product quality. Some solutions were to streamline the internal organizations and its external network. Its external network included resellers of their products, licensees, and third party developers. Apple had a direct sales force which included education and businesses and indirect sales were sales to homes and small businesses.
The company also had a goal to meet their annual number of patents the company adds to its own portfolio. This is an important issue within the company which helps to increase sales as well as adds value to its potential of increase in alliances with other companies.
The Apple's threats are companies such as Dell and Hewlett-Packard, due to their high sales within the same industry. The difference is that Apple is determined to follow their mission, vision, and goals and by following these
3 they will prevail.
SWOT Analysis and Strategy Formulation
Strengths. Internal management is one strength Apple capitalizes on. CEO Steve Jobs is a very successful leader who pulled Apple Computer from business declines. Recognizing changes in the personal computer industry, he was able to reduce operating costs and increase Apple's revenue.
Weaknesses. Portability is an ongoing issue with Apple Computers. There are very few notebook computer lines offered to people on the go. Apple should introduce more lines and reduce the prices to be competitive.
Another weakness for Apple Computer relates to its functionality with the open-systems standards and the portability that are needed to operate on a network. This weakness limits the target market for Apple.
Opportunities. While Apple offers a variety of desktop models, there is only one PowerBook line for mobile computing. Apple has immense opportunities to explore and target the market of portable systems. Further, Apple's newest notebook computer has the ability for wireless connectivity. As this technology improves, people may take a second look at Apple for both personal and business computers.
Threats. Apple faces ferocious competition from its innovative competitors. Computers continue to increase in performance and drop in price. Apple needs to find newer and more effective ways to do business and meet consumers' computer needs at competitive price. Even as Apple makes technology improvements, so does its competitors. Competitors have the advantage of operating on the same computer platform whereas the Apple platform is proprietary. Competitors can take advantage of strategic alliances, allowing them to make a better, less costly computer, and increase their customers and suppliers.
Strategic Implementation
Apple's strategic plan called for simplifying and streamlining. On the implementation tasks list: "shoring up the balance sheet"; restructuring the organization; and a traumatic "thinning out" of low performing products. The shared values and reputation for creativity of Apple's workers was considered. Based on these considerations, an implementation plan was developed for each task. According to Fred Anderson, CFO, "Apple has a lot of bright employees and managers." An example of implementing the thinning of products, Apple managers were encouraged to ask themselves and to calculate, using formulas provided in the "Finance for the Rest of Us" CD, developed by Anderson, if their products were adding value to the bottom line (FEI, 2006).
Strategic Controls
A strategic control system must be developed in order to monitor and measure the continued effectiveness of strategic plan. Apple's top two performance metrics were clear: growth in revenues and operating margins. These metrics are the basis for company-wide pay-for-performance plan. The performance plan is weighted 60/40, 60 for company results and 40 for individual results (FEI, 2006).
Other indicators include customer satisfaction and product quality which are used for forecasting revenue and profit growth. And measures of market share are also important. However, Anderson believes that too much emphasis on market share can lead to erosion of quality. Additionally, to measure the effectiveness with which the Apple is using its resources, it looks to metrics of shareholder value-added, primarily return on capital employed (ROCE) (FEI, 2006).
Conclusion
Apple's mission to bring the best personal computing experience to students, educators, creative professionals and consumers around the world through innovative hardware, software, and Internet offerings, is a mission that will be constantly evolving due to the market, the competition, and innovative product development. Apple's product differentiation is a strategy that will help them meet their goals by promoting growth because of their distinctive products. This will also allow Apple to increase revenue with their creativity, drive excellence in product quality, and retain customer loyalty.
Apple's strength of internal management with their successful leader Steve Jobs and the strength of its versatile managers will produce timely streamlining of internal organizations to increase industry alliances. This effort will propel new inventions for portability and functionality thus allowing them to become more competitive in their targeted market and still be cost competitive. While there is a threat from Apple's innovative competitors, there are opportunities for Apple to offset these threats by improving and promoting the newest notebook which has the ability for wireless connectivity thus targeting the market for portable systems.
Since 1976, Apple has reinvented itself time and time again and with ongoing and aggressive strategic control, it is a surety that they will continue to be competitive in the computer world. If there was ever a sink or swim scenario, in an upstream setting, and against all odds, from a proven history, Apple Computers will swim.
References:
Apple Announces Corporate Reorganization (1996). Scripting News. Retrieved May 12, 2006, from http://www.scripting.com/davenet/mail/msg36.html
Apple Computer, Inc. (2005, May 14). Company overview. Retrieved May 12, 2006 from
Datamonitor Business Information Center database
http://dbic.datamonitor.com.ezproxy.apollolibrary.com/
Apple Financial (2006). Retrieved from the Business.com Web site, May, 2006 from http://www.business.com/directory/computers_and_software/apple_computer,_inc/profile/.
Bateman – Snell (2004). Management: The new competitive landscape. McGraw-Hill.
FEI (2006). Managing for Value Studies. Financial Executives Research Foundation [online] Retrieved May 12, 2006, from http://www.fei.org/rf/download/value.pdf
Lower, J. (2006). Apple Computer, Inc. Hoover's Company Research [Online] Retrieved May 12, 2006 from http://www.hoovers.com/apple-computer/–ID__12644–/free-co-factsheet.xhtml?cm_ven=PAID&cm_cat=BUS&cm_pla=CO1&cm_ite=Apple_Computer_Inc
Mossberg, W. (2003). Interview with Steve Jobs. All Things Digital. Bag and Baggage [Online] Retrieved May 12, 2003 from the World Wide Web: http://bgbg.blogspot.com/2003_05_25_bgbg_archive.html
Speaking Out: The view from the top BW (2003, Aug. 25). Business Week. Retrieved May 12, 2006 from the ProQuest research database. Document ID: 385559621.
Spears, T. (2003). Apple Computer Inc. -Basic Information. Retrieved May 12, 2006, from
www.bsu.edu/web/TASPEARS/profile.html
What does the future hold for Intel, Apple and Microsoft? (Nov/Dec, 2004). Strategic Direction, 20, pg. 10. Retrieved from ProQuest research database, May 12, 2006. Document ID: 773279221.
Related Topics