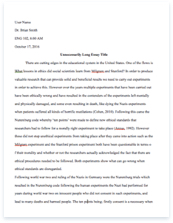 The whole doc is available only for registered users
A limited time offer! Get a custom sample essay written according to your requirements urgent 3h delivery guaranteed
Order Now
Introduction
Each organization is formed with a view to expand its business both at national and international levels. However, in rapid changing environment and fast changing technology, huge investments are required to expand business and to beat existing competitors. However, most firms have proved to be successful in doing so. Expanding an organization globally requires careful assessment of different marketing models and environmental scan but the assessment could be altered depending upon the political and other external forces.
Thus, the organizations draft strategic plans carefully and then considers proposed strategic plan for expansion of its business globally. This paper discusses strategic plan of Tesco. Its core values, mission and current business activities are mentioned. In next section external factors are discussed and strategic business objectives are framed. On the basis of these objectives, strategies are formed which would help to make Tesco's business operation successful in Switzerland. Finally, conclusions are drawn and recommendations are made to consider and implement the strategic plan discussed in the paper.
Brief Overview of Tesco
Tesco is known to be leader in retail industry. . Today it has expanded its business across the world. It is headquartered in Hertfordhire, UK. The company has its roots in United Kingdom; however it is operating across Europe, Asia and USA. It has 2,975 stores in UK and generates revenue more than £64.539 billion in 2012. Tesco has its operations in 6,351 stores across the world in 14 countries (Retail Business Review, 2012). Besides providing its customer with the service of stores; the company also provides services of banking, online shopping and insurance. Tesco is ranked as the largest retailer throughout Britain.
Tesco's Vision and Core Values
The vision of Tesco is to gain a valuable position by its customers it serves, communities, committed and loyal staff and shareholder. It also visions to make the company grow into a innovative and modern organization through applying their skills globally (Tesco, 2013).
Tesco's Core Value is to strengthen its business which would help to deliver the organization's core purpose. Besides this, Tesco works hard to create brand value and to earn customer's loyalty (Tesco, 2013).
Corporate Strategy
Tesco is one of largest retailer of Britain with large number of stores. Tesco's principle business strategy is to create shareholder value with innovation and focuses on customer satisfaction. Following are the principles of this strategy (Tesco, 2013): To grow its business mainly in UK
To be strong in everything
To be a successful retailer throughout the world
To serve the communities
To work in teams to create more value
To become the originator of highly preferred brands
To expand its retail business in all markets
Marketing Audit of External Environment/ Situational Analysis Before proposing a strategic plan, it is important for any organization to conduct an environmental scan. The PEST analysis of Tesco is as follows:
Political Factors
Regarding, employment legislations, the government of the countries of operation encourages the retailers to provide employment opportunities from flexible, locally based and lower-paid jobs to highly paid and highly-skilled jobs. Tesco provides job opportunities to thousands of people including students, senior citizens, disabled and elderly workers. Tesco, while working in an industry which has a high staff turnover, the employees offer high level of loyalty (Wilson and Gilligan, 2005). Economical factors
Tesco concerns economic factors as they are likely to impact more on the business operations of the organization (De Toni and Tonchia, 2003). However the increasing unemployment could go beyond the control of Tesco. However, the international business is growing and it is anticipated that that Tesco will generate more profits in next few years as the company is more dependent in UK market. But it is also assumed that Tesco could be badly affected by any slowdown in the food market of UK and thus they are exposed to high risks of market concentration. Social-Cultural factors
The British customers usually do bulk shopping or one-stop that is influenced by a variety of social changes that has occurred in recent times. This is the reason that Tesco has increased the sale of non-food items (Veliyath and Fitzgerald, 2000). The demographic factors have also influenced the operations of Tesco. The changes like rise in female workers, aging population and a fall in home meal preparation have forced UK retailers to focus on added-value services and products. Moreover, the retails are focusing towards supply chain management, own-label share of the business mix and other operational improvements that results in improvements of the business (Drejer, 2000).
Technological factor
Technological changes are a major factor that has influenced the growth and expansion of many Tesco products (Drejer, 2000). The aim of adapting new technologies benefits the both i.e., Company and customers. Tesco aims at delivery high customer satisfaction. This could be done if the goods required by the customers are readily available in the store. Moreover, the services can be more personalized which will make shopping more convenient for customers. Although Tesco uses advance technology, however the adoption of technologies such as Electronic Point of Sale, electronic scanners and Electronic Funds Transfer Systems has improved the performance of distribution and other stocking activities. Environmental Factors
One of the major societal issues that threaten the Tesco is to perform its operations in an ethical way. Thus, Tesco pays high concentration to corporate social responsibility where it provides satisfaction to all its stakeholders by performing maximum obligations that are specified in corporate governance and regulations (Wilson and Gilligan, 2005).
Review of Its Existing Business Plans:
Tesco operates in a globalized environment i.e., it has expanded its stores outlets in many countries. Tesco operates in 14 markets across Asia, Europe and North America. Tesco is now operating in United Kingdom, Hungary, the Republic of Ireland, Czech Republic, Turkey, Slovakia and Poland. Moreover, it is also operating in Thailand, India, China, South Korea, Malaysia, Taiwan and Japan (Retail Business Review, 2012). Tesco continuously engage itself in scanning locations to open new stores of Tesco both at national level and globally. Recently Tesco has planned to revive the large stores as the organization has reported first drop in profits for two decades.
However, the other latest business plans of Tesco are as follows: The company will setup a takeover Giraffe, a family restaurant chain and has also decided to hold share in Euphorium bakeries and Harris and Hoole coffee shops (Butler, 2013). Tesco plans to put more efforts in opening of small local stores and building online sales in Eastern Europe and in other foreign markets (Cunliffe, 2013) To quit from US market and Japan as company has unable to crack these two markets successfully (Butler, 2013) Tesco's new concept to hold stakes of independent family businesses would help the company to be more successful (Cunliffe, 2013). Tesco will make improvements in its online business and will invest £150 million which will help to compete with Amazon (Cripps, 2013).
Strategic Plan of Tesco
With respect to the international expansion plan, assumption is made that Tesco will start its operations in Switzerland, Europe. Current position of Tesco is very strong as it can be judged from its large profits and constant investments in setting up new stores at both levels, i.e., locally and globally. Thus, the organization has high potential to penetrate in Swiss Market. Tesco will target customers belonging to all age groups and will try best to meet their needs and expectations. Moreover, Tesco will ensure to create strong supply chain network in Switzerland so that the company can operate successfully. Tesco will try its best to be an active member of running Corporate Social responsible campaigns as the society and community serving is important to attract Swiss people.
Other main factor that can influence the decision of penetrating is Swiss market is that the market is highly developed, few competitors exists there and is a multilingual country. Moreover, the country's investment policy is good and attracts tourist which will help to retain its local customers visiting Switzerland. Thus, Switzerland is considered to be among the world's most attractive business markets due to its political, economical and financial stability. Moreover, the country's citizens are quality-conscious as the country has productive economy with low taxes (Okumus, 2003). If Tesco succeeded in its operations in Swiss Market, further expansion plans of setting up new stores in Switzerland can be done. However, this further expansion plan could take few years.
Strategic Marketing Objectives
Tesco's marketing objective is to expand its market into Switzerland. Moreover, its key objective is to become a well known brand in Switzerland and serve diverse range of customers. To become leader in retail business globally.
To generate greater revenues from all stores across the world, and particularly from Switzerland. This has huge potential for success of Tesco. The target Swiss customers of all age groups.
To accelerate its business operations and improve sales processes in Switzerland Use upgraded and modern technology to increase the sales process. Strategic Options for Tesco  Strategies (ANSOFF Model)
Tesco can go for the following strategic options to penetrate in Swiss Market. Market development
Tesco could focus on market development by opening its new retail stores for both food retail and non food retail stores in Switzerland. Tesco could also go for forming strategic alliances and joint Developments with other retailers of Switzerland. Entering in new market of Switzerland could serve as a key growth driver of the generating company's revenues along with other expansion strategies.
New Product Development
As Swiss people are more interested in creating their own food brands, Tesco can focus on is likely to employ two strategic options that are also likely to be primary market objectives new product development. When Tesco enters in the Swiss Market, it needs to provide some differentiation in products and services from that its competitors in Swiss market are offering (Joost, 2005). The products can be offered with an entirely different packaging or with a changed branding style. Moreover, as Tesco is good in marketing support services, therefore the company could deliver greater satisfaction to its customers through good deliver, guarantees and after sales services. This would ensure its success in Switzerland.
Strategic Targeting Positioning (STP) Strategies
The following are the proposed STP strategies to Tesco to open new store in Switzerland: Segmentation Strategy
Segmentation strategy is important to be considered as it plays important role in the failure or success of the company. Initially Tesco will start its operations through a small retail store which will be further expanded providing products of both food and non- food items (Hague, 2002). The main aim is to increase its sales through fair trade products which deliver high customer satisfaction in the most effective manner. The people of Switzerland require high quality products as they are quality conscious, so the Tesco would meet this criterion for expansion in the country (Joost, 2005). Targeting Strategy
Marketing plan's Targeting strategy determines the feasibility of business. The target market for Tesco in Switzerland involves products for people belonging to all age groups i.e., for children, adults, teenage and old age people (Peter and Donnelly, 2002). Tesco would access customer's needs and will target will well planned strategies. Moreover, the customer's buying behaviour will be closely monitored before the commencement of the targeting strategy. Positioning strategy
The positioning strategies usually focus on the specific brands and product features that are close to competitors in the product-market (Ritz, 2005). Thus, Market positioning play a critical role in the marketing plan. Perishable fresh goods could be more focused in store in Switzerland. Moreover, sale of fair trade products could be positioned at the stores of Tesco in Switzerland (Graiser and Scott, 2004). This could be done in a more persuasive manner so that Tesco could succeed in its positioning strategies.
Stake-holder needs and expectations
Tesco's previous operations show that the organization before entering any market carefully studies its macro environment factors. That is the reason that it faces minimal losses. However, recent surveys show that Tesco has faced drop in profits in US and Japan. However, Tesco is running successful operations in other regions. Tesco's main consideration for its stakeholders is the reason behind its success. Thus, the Tesco has strong commitments with all its stake holders no matter in which country it operates in.
The investors enjoy high dividend ratio and P/E ratio. Regarding suppliers and distributor chain network, Tesco ensures that the relationship is strong with them as it gears smooth workflow of the operations. Moreover, customer's satisfaction is Tesco's top priority. The company ensures that it satisfies all its customers and other stakeholders, and meets their demand and expectations (Okumus, 2003). The new market entry strategic plan is made after thorough analysis of Switzerland so that proper steps could be taken for its successful operation.
Implementation of Strategic Plan
Tesco, to starts its operations in Switzerland will require huge investments. The cost of skilled labor, supplier of goods, infrastructure cost, maintenance cost, cost of products, advertisement expenditures etc all will require in-depth analysis (Okumus, 2003). This will also include the cost of continuing and maintaining the store. The maintenance costs of Tesco would the cost of selling force and the costs of middlemen i.e. transporters, ware house, providing credit, sales representation and costs of local advertisement (Rowley, 2003). Once Tesco has started its operations in Switzerland, the cost of channel of distribution, advertisements, infrastructure etc could be controlled. Continuous monitoring and execution of the plan would result in strict control so that the plan could be followed.
However, in case of exceptional occurrence like change in policies of Switzerland etc, the plan could be amended accordingly. Moreover, a Contingency plan could be formed in case of plan failure. Regarding contingency plan, the Tesco could go for only market development and later for product development depending upon the success of the contingency plan. Moreover, Tesco could develop new strategies for the market development (Okumus, 2003). The plan can be implemented within next two years. However, the implementation can be subject to change due to policies or any other factor affecting marketing plan. Conclusion
The Marketing Plan discussed above is generated after analyzing external factors affecting Tesco and its operations. However, the strength of successful operations locally and internationally s suggests that the company has huge potential for implementing further global expansion strategies. The discussed strategic plan suggests that the company could run effectively in other countries and therefore the company should adopt more strategies to penetrate into more diverse markets especially in Switzerland. The strategic plan drafted could be implemented depending upon the conditions prevailing in Switzerland and more important it depends upon the financial position of the Tesco. Recommendation
The strategic plan proposed in this report should be implemented so that Tesco could sell its services to diverse range of customers in Swiss market. Moreover, this strategic plan will also serve Tesco Plc for future implementation when expanding its store outlets in Switzerland.
References
Butler, S. (2013). Tesco to unveil revamp plan after first profit fall in 20 years. [Online] Available at [Accessed 16 April 2013] Cripps, P. (2013). Tesco plans £1bn revitalisation. [Online] Available at < http://www.independent.co.uk/news/business/news/tesco-plans-1bn-revitalisation-7657631.html> [Accessed 16 April 2013] Cunliffe, P. (2013). Tesco boss Clarke takes tough decisions to revive fortunes. [Online] Available at < http://www.express.co.uk/finance/city/391513/Tesco-boss-Clarke-takes-tough-decisions-to-revive-fortunes> [Accessed 16 April 2013] De Toni, A. and Tonchia, S. (2003). Strategic planning and firms' competencies: Traditional approaches and new perspective. International Journal of Operations & Production Management, Vol. 23 Issue 9, pp.947-976. Drejer, A. (2000). Organisational learning and competence development, The Learning Organization: An International Journal, Vol. 7 Issue 4, pp.206-220. Graiser, A., Scott, T. (2004). Understanding the Dynamics of the Supermarket Sector. The Secured Lender, Vol. 60 Issue 6, November/December, pp.10-14. Hague, P. (2002). Market Research: A Guide to Planning, Methodology and Evaluation. 3rd Edition. Kogan Page Publishers Joost, W. (2005). Supply Chain Integration in the Food Industry. Executive Outlook. pp.20-27. Okumus, F. (2003). A framework to implement strategies in organizations. Journal of Management Decision, Vol. 41 Issue 9, pp.871-882; Peter, J. P & Donnelly, J. H, (2002). A Preface to Marketing Management. 9th edition. McGraw-Hill Professional. Retail Business Review. (2012) Tesco Plc. [Online] Available at: [Accessed 16 April 2013] Ritz (2005). Store wars, Business Review, Vol. 11, April, pp.22-23. Rowley, J. (2003). Beds, insurance and coffee – a complete retail experience from Tesco online. British Food Journal, Vol. 105 Issue 4, pp.274-278. Tesco (2013). Our vision and our value. [Online] Available at [Accessed 16 April 2013] Veliyath, R. and Fitzgerald, E. (2000). Firm Capabilities, Business Strategies, Customer Preferences, and Hypercompetitive Arenas: The Sustainability of Competitive Advantages with Implications for Firm Competitiveness. Competitiveness Review, Vol. 10 Issue 1, pp.56-82. Wilson, R. M. S & Gilligan, C. (2005), Strategic Marketing Management: Planning, Implementation and Control. 3rd Edition. Butterworth-Heinemann Publisher.
Related Topics