Strategic Plan Alignment: Ford Motor Company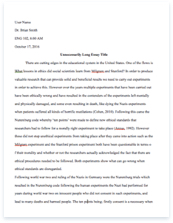 The whole doc is available only for registered users
OPEN DOC
A limited time offer! Get a custom sample essay written according to your requirements urgent 3h delivery guaranteed
Order Now
Ford Motor Company (Ford) has been a leader in the auto industry, however, over the past few decades has continued to lose market share to foreign competition. The current weak U.S. economy combined with rising fuel prices and increased political pressures regarding global warming, presents several challenges to Ford Co. and the entire auto industry as we can see in appendix "A". These current challenges provide exciting opportunities for the auto company who must reduce cost, get fresh capital, and quickly develop and produce, new efficient and economic autos, and alternative fueled vehicles. The global auto industry will continue to grow with 80% of the global auto industry's growth from now until 2013 is expected to come from emerging markets. However, for Ford to succeed will need to address several internal issues regarding legacy costs, unions in USA, and the development of a wide range of new vehicles that consumers consider the new "must have" vehicles instead of the large trucks and SUVs.
Looking to the future Ford will have a global presence in these critical emerging markets like China and India, and have the knowledge and expertise in efficient and alternative vehicle technologies required to move the company forward. For Ford to achieve the vision of being synonymous with alternative vehicles (low fuel consumption, fuel celled hybrid, ethanol, and electric / battery). When consumers think of the innovative technology in the auto industry they will think of Ford for this to happen Ford can no longer be a quick follower, but must be an industry leader in technological advances in the auto industry. Ford must offer a variety of alternative vehicles that meet consumer demands and government regulations. Ford has significant fixed costs and large capital investments are needed. Cash flow is the lifeblood of any business and should be considered in every decision which could impact the company expenses. By 2009, Ford expects to reduce structural cost as a percent of revenue by 40%, and by 2012 by 80%; these would be considered benchmark levels of cost.
The reduction will be invested in new plants in growing markets; fund the research required, development, and production of alternative vehicles. The global auto industry market is growing, and the opportunity for Ford to recapture market share lost in the past few decades is there for the taking. Ford can win, and to do so needs to expedite change to meet the challenges and seize opportunities.
Company Background
Ford Motor Company (NYSE: F), was founded by Henry Ford I n 1903 and become a corporation in 1919, it is the second largest manufacturer of cars worldwide. Ford Corporation includes Ford North America, Ford South America, Ford Europe, Premier Automotive Group, Ford Asia Pacific and Africa/Mazda segments. Volvo, Mercury and Lincoln motors. At the beginning of 2007 Ford sold Aston Martin division and in June of 2008 Ford sold to Tata motors its Jaguar, and Land Rover divisions. Ford needs a sense of urgency regarding revising a strategic plan that incorporates the next generation of vehicles, reduces cost, and expands in the world growing markets. In today's global economy and highly competitive auto industry Ford has no time to procrastinate. Ford has just too much at risk in not planning a new strategy and become an industry leader in alternative fuel technology.
Ford New Vision
For Ford Motor Company is to become the automotive industry leader in, fuel efficient economic vehicles, alternative fueled vehicles and providing superior quality products that global consumers call to mind when they think of quality and innovation, In other words, the car of the future.
New Mission Statement:The new proposed mission statement will be as follows: Ford Co will become an industry leader, not a follower. To regain lost market share that was lost to foreign competition, and once again be the auto industry leader in sales and market share in today's global marketValues StatementThe auto industry just like the global economy is going through tremendous change, due to rising fuel prices, and environmental worries, such as global warming. Ford must use these threats as opportunities, and take advantage of changing consumer buying habits. Ford needs to change consumer perception of the company, from manufacture big high fuel consumption vehicles to innovative, quality, and environmentally friendly vehicles. To do this Ford must portray an image that states that Ford values what the consumer wants and what the environment needs. Listen to what consumers are saying directly and indirectly about Ford's current products, and create innovative, green, vehicles that turn consumers into customers. At the same time provide Ford stakeholders pride and financial incentives to remain with Ford.
Environmental Analysis
Internal EnvironmentManagement and employees make up the internal stakeholders. Mexico Ford's employees do not belong to a union and do not want to because there are excellent relations between the management and the workers. The relationship between internal stakeholders is outstanding in Ford Mexico. The mayor investment is also in Mexico. The management team must keep this relation and keep improving it as possible. Communication is essential to align internal stakeholders. Ford management must keep this type relation in all foreign markets.
Employees must follow a strong company culture incorporating company values involving customer service, harmonizing service with cost control, and the safety and training. When organization culture is not transmitted efficiently, the organization performance is weak and employees feel disengaged, without feeling of belonging to the organization. Some communication tools to incorporate the organization culture are town hall meetings, company events, company weekly information letter, intranets, training events, informal gatherings, etc. These communication tools help to align employees of all levels to the corporate culture, vision and mission. Ford employees in USA most be reduced to the minimum possible without creating additional problems with the union. In addition, a salary reduction must be negotiated if Fords want to survive the present crisis. This message has to be communicated to the union in a strong emphatic manner.
External EnvironmentAt present time financial stakeholders are worried about the situation of the company. The share price is at all times low. However, the present mission and vision will bring profits soon to the company. Providing innovative products, economic fuel efficient vehicles, and alternative fueled vehicles will result in ford's stakeholders receiving increased profits via increased sales and market share.
CustomerCustomers are a vital element of any business, and are especially important in ensuring the ultimate success of the organization's strategy. Consequently, is very important to focus on achieving high levels of customer satisfaction. Economic uncertainty, high fuel prices, and shrinking of the USA economy have decreased the market and the competition is tougher. Therefore, the best product to compete in the US market are first, new economic fuel efficient vehicles, new fuel efficient motors to present cars, and in a four years, new alternate fuel vehicles.
"Going Green" Environmental friendlyProviding environmentally friendly vehicles will have a positive impact on consumer perception, the community, and the government, of Ford vehicles, and the stakeholders will feel good about doing the right thing regarding the environment.
SuppliersFord Motor always has had an excellent relation with its suppliers. In Mexico Ford and its suppliers are concentrated in the same industrial park and construct their buildings simultaneously to maximize collaboration and communication. An example of ford good relations with its suppliers can be found in the book Strategic Management: Formulation, Implementation, and Control chapter nine, reading material of week five "Ford Motor Company's Dearborn, Michigan, plant is linked electronically with supplier Allied Signal's Kansas City, Missouri, plant. A Ford computer recently sent the design for a car's connecting rod to an Allied Signal factory computer, which transformed the design into instructions that it fed to a machine tool on the shop floor. The result: quality, efficiency, and responsiveness." (Pearce−Robinson, chapter 9)Strategic Imperatives:In creating an effective strategy for Ford, the external environment was scanned to identify multiple opportunities for and threats against the company (strategic imperatives) for the next several years.
In addition, Ford's internal environment was analyzed to determine current strengths and weaknesses. Ford and the entire auto industry are currently challenged with the "perfect storm." The auto industry is being hit by a weak US and global economy, rising fuel prices, and social and political environmental concerns and issues. In order to overcome these potential threat, Ford should consider mass producing a range of alternative fueled vehicles (diesel, fuel cell, electric, and hybrid). As emerging markets develop they will increase their use of oil products creating even greater demand and increased prices. Couple this issue with social and political concerns regarding global warming, and the ever increasing state regulations regarding emissions, will create a potential huge customer demand for these alternative vehicles.
Potential opportunities identified for Ford are related to the future demand of the alternative vehicles and increased global market share potential from emerging markets. But first Ford needs to turn current internal weaknesses into strengths to achieve the external opportunities. Ford's internal weaknesses are the large legacy costs in equipment, facilities, and retirees, that all need to be addressed to compete with relatively speaking new companies like Toyota, and Honda. Due to these significant legacy costs, Ford has increased the cost per vehicle to incorporate the additional cost into the price of their vehicles. Another weakness for Ford is that because they are so large it takes much longer to roll out new vehicles, and in addition Ford has too many similar vehicles that need to be reduced. For example, Ford has similar products in Mercury,, and Ford. Ford needs to reduce structural and operational costs by eliminating product redundancy, labor cost, removing vehicle platforms, and making each brand unique in its own way.
Although weak in these areas, Ford is positioned to take advantage of the identified strategic imperatives. Ford already has a global presence and is diligently working to expand in the emerging markets. The European, Latin-American, India, and Asian markets are more receptive to the smaller vehicles that Ford will need to begin to produce. By developing and producing alternative vehicles, Ford can begin to eliminate brands and platforms that are not selling. Ford can use the cost savings to further invest in the development and production of alternative vehicles.
Remote Environment:"The remote environment comprises factors that originate beyond, and usually irrespective of, any single firm's operating situation: (1) economic, (2) social, (3) political, (4) technological, and (5) ecological factors. That environment presents firms with opportunities, threats, and constraints, but rarely does a single firm exert any meaningful reciprocal influence." (Pearce−Robinson, p. 79). Forces and trends will continue to occur and impact companies. However, Ford can take advantage of opportunities that occur from the result of trends and forces that will reshape Ford. Three industry trends and forces that are most critical to Ford currently are economic, ecological, and competitive.
The first trend that will be examined are economic factors. Although economic factors impact most industries and products, the larger expensive products like houses and automobiles take the brunt of an economic downturn, similar to the one the one that the economy is experiencing today. "On both the national and international level, managers must consider the general availability of credit, the level of disposable income, and the propensity of people to spend." (Pearce−Robinson, p. 79) Consumers lose confidence in the economy due to fears of losing jobs and inflation, and therefore, begin to put off large purchases. The economical downturn then begins to feed on fear from the consumers, and self fulfilling prophecies. Companies continue to downsize due to lack of production, and as people lose their jobs they lose their ability to purchase goods. The change to alternative vehicles will take a skilled workforce that should provide jobs, along with job creation necessary to build the required infrastructure for the alternative vehicles. Ford has an opportunity to gain new customers by providing the new Ford foreign workers with incentives to buy Ford, as Henry Ford already did with the Ford T model.
It appears today that more consumers and politicians are concerned with "going green," which means a renewed focus on the environment. "The most prominent factor in the remote environment is often the reciprocal relationship between business and the ecology. Specific concerns include global warming, loss of habitat and biodiversity, as well as air, water, and land pollution." (Pearce−Robinson, p. 85). A company can significantly damage its public image that greatly impact sales by doing something harmful to the environment. For the auto industry this means developing alternative fuel vehicles, like fuel cell, electric, and hybrid vehicles. Ford needs to capture the consumer momentum for alternative vehicles, and the political pressures regarding emissions to produce and market alternative vehicles.
Industry Environment:The automotive industries growth only comes with the addition of new markets such as China, India, and Brazil. Some of the top short-term environmental issues for Ford and the rest of vehicles manufacturers include high gasoline prices, increased volatility of material prices, and the record number of new vehicle offerings. Due to the uncertainty in Iraq, and the increased demand from the emerging economies of India and China, high gasoline prices will continue to be an issue for Ford and the industry as a whole. Inflation adjusted crude oil prices have raised steadily since 2002, from $20 per barrel to almost $140 per barrel in June 15, 2008. High gasoline prices can affect such metrics as consumer confidence, material prices, and vehicle segments with low fuel economy.
Competitive analysis:What determines competition, and what is considered too much competition? Ford should understand its competition, but should not be focused on how to be like Toyota, Honda, or some other auto company. Ford should not be a follower, and most likely have a reduced market share from those companies that are considered industry leaders. Competition is defined by Pearce – Robinson as follows: "Moreover, in the fight for market share, competition is not manifested only in the other players. Rather, competition in an industry is rooted in its underlying economics, and competitive forces exist that will go well beyond the established combatants in a particular industry. Customers, suppliers, potential entrants, and substitute products are all competitors that may be more or less prominent or active depending on the industry." (Pearce−Robinson, p. 90).
The automotive industry is a highly competitive industry that will only become more competitive with as emerging markets, such as China and India enter the automotive market. The China government subsidizes much of their automotive industry, and therefore, makes it much easier for these companies to do business and compete. Couple that with much lower production costs and this allows China auto makers to produce products at a much lower expense. As the charts on appendix A indicates, Ford and the other domestic auto makers have consistently lost market share to foreign competition to the point that domestic and foreign automakers are now a 50 / 50 split. Ford is in a constant battle with existing foreign companies like Toyota, Honda, and Nissan along with the domestic auto companies, GM and Chrysler. Fortunately, the current substitute products to the automobile are not viable choices to most of the consumers. However, this may not be the case in the future. For example, mass transit could once again become the primary transportation option.
In the future Ford will need to change threats and weaknesses into strengths and opportunities. As World consumption for oil increases, which in turn increases demand and price, consumers will continue to look for alternative fueled vehicles. "Federal Reserve Bank has been the surge in oil prices. Oil prices have experienced significant real growth as increases in demand led by China and India put pressure on the market while supplies have struggled to keep pace. The ability of major oil companies to continue to find conventional oil reserves has become significantly more difficult. This situation has occurred as the hunt for oil moves to more hostile geological and geopolitical climates. The ascendancy of national oil companies in countries, such as Venezuela, where tensions with the U.S. are high, has been shifting the nature of the global energy market in ways that have yet to become evident. "(Country Watch. World Economic Summary)Ford will need to focus on emerging markets that will continue to drive revenues and market share.
Emerging markets like China, India, and Russia provide significant market opportunities. The auto company that is able to move the quickest, and understands these markets stands to achieve significant growth in global market share. "China is the most rapidly growing economy in the world and by 2011, CountryWatch forecasts Chinese GDP at nearly $4.8 trillion. Although this will be only about one third the size of the U.S. economy at that time, the growth rate in China is expected to continue at 8%-10% during this period, and the acquisition of raw materials and commodities by China will have a major impact on world commodity markets. This is already occurring in the energy and steel markets." Country Watch. World Economic Summary)Operating Environment:Ford is currently challenged with a perfect storm that includes a weak US economy and rising fuel prices. These two issues can be turned into opportunities with the correct strategic plan. The current forces and trends in the auto industry are poor US economy, ecological pressures, government regulations, rising fuel costs, and increased competition due to shrinking markets.
All the current forces and trends can be addressed with a change in Ford's strategic plan. Ford needs to focus its attention on the development of fuel efficient, and alternative fueled vehicles. Currently Ford has a number of proto type and production vehicles that include fuel cell, hybrid, and electric vehicles that need to be further developed and or produced and marketed. As an example the 2005 prototype "The Ford Airstream Concept is a plug-in electric hybrid hydrogen fuel cell vehicle that turns silver into green. With a combined city / highway gas mileage of 41 mpg" (2005 HydrogenCarsNow.com)
By becoming an auto industry leader in alternative fueled vehicles could address several of the current trends and forces within the auto industry. "The two most prominent sources of competitive advantage can be found in the business's cost structure and its ability to differentiate the business from competitors." (Pearce−Robinson, p.)Ford's strategic long-term objectivesChanging Ford's current vision to become a mass producer of fuel efficient economic vehicles and alternative fueled vehicles will provide some additional opportunities. To accomplish this new corporate vision, some long-term objectives will have to be created and communicated.
"What distinguishes a good objective from a bad one? What qualities of an objective improve its chances of being attained? These questions are best answered in relation to seven criteria that should be used in preparing long-term objectives: acceptable, flexible, measurable over time, motivating, suitable, understandable, and achievable." (Pearce−Robinson, p.193) The previous objective questions and criteria should be used as a guideline in creating objectives.
1)Increase production of alternative vehicles by 5% each of the next five years. The goal to have 25% of total production of vehicles be alternative fueled vehicles by 2013.
2)Increase production of fuel efficient economic vehicles by 12% each of the next five years. The goal to have 60% of total production of vehicles be fuel efficient economic vehicles by 2013.
3)Increase market share within the auto industry from around 12% (current) to 22% by 2012. The market share loss must stop today, last year Ford market share was 15.7%.
4)Redirect development, production, and marketing costs from large vehicles to fuel efficient economic vehicles, and alternative fuel vehicles at a minimum of 70% of overall cost by 2011.
5)Change public opinion and overall image of company to be perceived as an environmentally friendly, and an auto industry leader in alternative vehicles by 2012.
In the short term, Ford will invest in Mexico 3 billion dollars to acquire low cost labor, and set up the required plants with required technology to achieve the new mission and vision statements. Ford will invest in transforming and expanding the plants in Mexico City, Chihuahua, and Hermosillo to begin producing 15% of the expected capacity of the new economic cars by next year.
Strategic Analysis and ChoiceInternal and external Strengths:Global presence (even in the new fastest growing markets)
OrganizationCapitalCurrent development of alternative vehiclesCost reduction focus & efficienciesBrand recognitionSale Volvo divisionSale or kill MercuryReduce Lincoln productionInternal Weaknesses:legacy costsPoor consumer perceptionUnions / higher labor ratesExternal Opportunities:Expanding global market (emerging markets)Growing market for alternative fueled vehiclesLow labor cost.
Promote going green & Ford promise for a cleaner worldOffshore all jobs that the unions currently do, if unions will not reduce wagesExternal Threats:Foreign Competition (emerging markets)Rising fuel pricesUS economic downturnCreate alliances and partnerships to build in foreign countries as well as USUse rising fuel prices as selling point for consumers purchasing alternative vehicles.
Continue to pass cost efficiencies onto the price of vehicles, in hopes to stimulate sales.
Create alliances to create new markets to share legacy costs per vehicle.
Create new consumer identify / perception – "going green"Push unions to accept lower wages due to bad economy (threat of outsource overseas)Ford SWOT Analysis: Strengths – Global market expansion into emerging markets, wide range of automotive products, global infrastructure, and industry leader in market share. Weaknesses – Very large organization, large legacy costs, slow development to market strategy, too many similar products. Opportunities – Alternative fuel vehicle, development, weak domestic competition, and new emerging global markets.
Threats – Foreign competition, weak U. S. economy, government fuel emission regulations, and rising fuel costs. The next step in the SWOT analysis is for Ford to answer the following questions: 1) How can we use these strengths? 2) How can we stop each weakness 3) How can we exploit each opportunity 4) How can we defend against each threat?Ford needs to use its current market share, global presence, and global infrastructure to begin mass production of alternative fueled vehicles. Ford will need to be an innovator in product and market development while engaging in strategic alliances to defend against a threat or shore up an internal weakness. By leading the industry in alternative fuel options, Ford can eliminate threats like rising fuel prices and government mandated environmental regulations.
Action Plans:Global energy price projections are alarming, and the impact could be significant to the US economy. Ford, along with the domestic auto companies need to take advantage of these calamitous predictions to promote the next auto industry revolution. "Jeffrey Rubin, chief economist and strategist with Canadian Imperial Bank of Commerce, forecasts in a new report titled The Age of Scarcity that Canadians and Americans should brace for $2.25-a-litre gasoline or about $7.50 a gallon, by 2010. That's nearly double the current nationwide average price for regular unleaded gas of $1.23. (per liter and Canadian dollar) The price will top a record $1.40 this summer as it starts its climb, Mr. Rubin said. "(Van Praet, 2008) This is an alarming forecast, and even more of a reason why a plan to shift focus to alternative vehicles, and the plan needs to begin now.
The first step in the plan that can begin immediately is to reorganize the company that aligns with moving the company towards alternative vehicle mass production. The cost of this endeavor will be large, and therefore, all cost reduction opportunities must be realized. Senior leaders need to identify the new core competencies, and begin to outsource all functions that are not directly related to one of those core competencies. This will allow the company to focus on the large task at hand and should provide some significant cost savings through outsourcing of those functions. This new vision needs to be communicated as soon as possible, along with the plan and objectives for moving that auto company towards an industry leader in alternative vehicles.
Invest in technologies and R&D that will eventually enable alternative vehicles to be produced and sold at or below current gas powered vehicles today. Start immediately to redirect funds and resources to the development, production, and marketing of alternative fueled vehicles. As funds are transitioned, begin to downsize current gas powered vehicle platforms (non selling vehicles and redundant products). This will need to be done gradually, as to not lose current market share, and to create a positive cash flow that will be used for R&D. This can begin immediately, with the goal to divert spending at a 20% rate each year. "Chrysler has used innovation to get out of trouble before, when it stumbled in the 1980s, 1990s and in the early years of this decade.
In response, it produced the minivan in the 1980s, the luxury SUV in the early 1990s and in this decade reinvented the big American sedan in the form of the Chrysler 300C." (White, 2005). Using innovation to turn around a company is not a novel approach but being an innovator leader provides greater potential for accumulating more market share. Just as consumers now view Chrysler and the primary maker of minivans, Ford could obtain the same perception with alternative vehicles.
Begin lobbying local and federal governments to start planning the infrastructure required to the alternative vehicles. A timeframe of one or two years to convince the government that they need to subsidize the alternative fueled technology development. Ford lobbyist should begin defining to local and federal governments what will be needed to begin using alternative fueled and electric vehicles, and the infrastructure necessary to sustain those vehicles. "If this industry – Detroit and its allies-plays its cards right, I believe that Washington will provide you with the kind of assistance that would be very helpful for you to make this transition to a world where you have to build cars that reflect the reality of global warming," Hwang said. (Allen, 2008) Ford will require the support and funding from the US government to expedite the research and development, along with the necessary infrastructure that allows the US to become the leader in alternative technologies. "U.S. automakers and suppliers could get up to $40 billion over 20 years from the federal government to retool assembly plants through a bipartisan bill recently passed by a Senate committee." (Allen, 2008)
Ford will need to create some strategic alliances with fuel cell companies, other automotive companies, governmental agencies, as well as companies who produce alternative fuel (ethanol). Look to create alliance with companies who have expertise and the technologies to produce these vehicles cheaper and with the best quality. Partnering with another auto company to defer some of the development and testing costs, may be a possibility as well, as long as corporate secrets aren't being lost. "Bush wants to double federal research money for developing hydrogen as fuel and to help automakers resolve some of the remaining barriers to building affordable cars powered by hydrogen fuel cells. "We must make hydrogen more plentiful and produce it in the most efficient, cost-effective way," Bush said." (Berg, 2003). These initiatives need to be complete and in place by the close of 2010. Ford's senior leadership, and its legal team will have to make the necessary alliances required to move forward in the race for alternative fuel technology as expediently as possible.
Ford needs to begin to create future sales orders for local and federal government's fleet vehicles to use electric or fuel celled vehicles. Creating these partnerships will provide Ford with positive sales growth and allow Ford to showcase their vehicles around major cities and communities. College towns should be a primary target! Mostly because the college towns tend to me more environmentally concerned, and this will present Ford a potential to grab huge market share with a younger demographic. Currently the younger demographic has a negative opinion and perception of Ford, and therefore, Ford loses out on this huge market. Ford needs to get involved in the necessary infrastructure required, and team local and federal governments to come together to help create this environment. These relationships need to establish and in place prior to major production changes that are targeted to begin in 2011.
Gap AnalysisThe goals and action plans detailed above will require resources that the company has but are limited at this time. The weak economy has limited the number of resources Ford has available, including financial resources. In actuality the gap between what is and strategic goals is not that wide. For example, Ford has alternative vehicles; however, they are not developing and producing them at a rate that would have a significant impact on the auto industry. Closing the gap will take a complete commitment from Ford and its stakeholders, suppliers, and employees to move forward in uncharted waters.
Although Ford has begun to create alliances, as mentioned in the action plan, Ford will need to accelerate these strategic alliances and or purchase through acquisitions. Ford does not have the time and or the knowledge in some of the necessary technologies needed to move towards mass producing an alternative vehicle platform. Ford will also need to begin converting their current fleet vehicle sales to that of alternative vehicles. Ford has significant fleet sales with rental car companies, and various other governmental groups and companies. The challenge will be in convincing these fleet customers to convert their purchases to alternative fueled vehicles.
The biggest gap that Ford will need to address is the necessary infrastructure to support alternative vehicles. Whether it be electrical charging stations or ethanol stations, or something else, Ford will need the necessary infrastructure to be in place prior to mass producing these vehicles. If customers perceive that the alternative fuel process is too much of an inconvenience they will not purchase these vehicles. Ford will have to work with government and companies who provide these fuel services to begin installing the necessary infrastructure. This may take a financial commitment from Ford to accomplish this task, and if so, this could be a major gap, due to Ford's current financial situation.
Financial Projections:The U.S economic activity has slowed mostly due the sharp downturn in the housing market, along with a downturn in corporate investments in plant and equipment. The economic forecast is expected to pick up beginning in late 2008, as the housing market begins to moderate. "Country Watch forecasts the continued slide in the US dollar that will make U.S. products more competitive in export markets, and imports more expensive to U.S. consumers" (Country Watch. U.S. Macroeconomics). Ford needs to take advantage of the declining dollar to exploit the foreign markets, and regain some of the U.S market share recently lost to the foreign competition. "Growth is expected to pick up in 2008 and remain favorable the remainder of the for forecast period, with real GDP averaging around three percent from 2008 – 2012. " (Country Watch. US Macroeconomics).
Ford is a large organization and with large financial statements, as reflected in chart below. So rather than spend time providing financial projections that would probably take months to create, and even longer to validate, I will focus on how Ford should go about funding the new vision of alternative fueled vehicles. Ford has done a good job in recent years in reducing structural costs, and working on the ever increasing health-care costs. Ford will need to continue to find ways to target cost reductions that can be used to fuel the research and development of alternative fueled vehicles. "Ford, with its structural labor cuts, has freed up capital to invest in new product, but how? The authors argue that at any gas price between $2.00 and $3.10 per gallon, Ford (as well as GM and Chrysler) can produce more profit by investing a buck in fuel efficiency than by any other approach." (Jenkins, 2006).
However, Ford will not be able to totally fund this development and production by themselves, and will need the government to subsidize the necessary development and infrastructure required to implement this technology. "Most of us wish that government intervention in the marketplace could be avoided. But it's time we face up to the fact that there are times when it's necessary. And this is surely one of them. Let's hope our pandering leaders find the backbone needed to end America's restriction to oil." (Wilson, 2006). The US government needs to step in and support Ford and the other domestic automakers become an industry leader in alternative fueled vehicles.
The government can provide incentives for college students to pursue technological degrees, as well as using taxes to provide the income needed for this next industrial revolution. "As the price of gas decreases in response to declining demand created by the ethanol alternative, increase taxes on gasoline to keep it from undercutting ethanol sales. The new gas- tax revenue would pay for the initial investment required to force ethanol into the marketplace." (Wilson, Bruce, 2006). If the domestic automakers do not receive the support from the US government we stand to lose the technological lead to other countries that have their full government support and financial aid.
Critical Success Factors:How will Ford know that the plan has been successful, and what are the critical success factors? First, every team, employee, project, and dollar spent should be geared towards the vision of becoming the auto industry leader in alternative fueled technologies, with industry reports documenting Ford's dominance in the industry. No resource should be used unless it benefits Ford's new mission / vision. To do this Ford will have to constantly monitor the long-term objectives to make sure they moving according to plan. As a reminder the long-term objectives are as follows:1) Increase production of alternative vehicles by 20% each of the next five years. The goal is to have 50% of total production of vehicles will be alternative fueled vehicles by 2012.
2) Increase market share within the auto industry from around 23% (current) to 30% by 2012.
3) Redirect development and marketing costs from gas fueled vehicles to alternative vehicles at a minimum of 50% of overall cost by 2012.
4) Change public opinion and overall image of company to be perceived as an environmentally friendly, and an auto industry leader in alternative vehicles by 2012. To be measured by consumer reports and customersurveys.
Ford needs to establish milestones throughout the planning process for each of these objectives that will identify any issues and new opportunities. Along with any corrective action plans that need to be put in place to get any of these objectives back on track. The objectives and goals matrix (see action plan matrix) should be used to measure the critical success factors. The action items should be reviewed and measured against the targets to determine the successfulness of the initiatives.
Key Performance MetricsFord will use several important performance metrics that will be used to evaluate the success of the implementation plan: market share, sales, alternative vehicle production numbers, expand sales in emerging markets (China), and consumer approval numbers. Although attaining an improved profit margin would be preferred, this may not occur in the immediate future due to the investments required to support the plan. Increased profits will hopefully, be the outcome of the strategic plan if implemented effectively. Market share will be the primary key metric that will drive most of the other key metrics. Since the late 1970s, Ford has continued to lose market share. This cannot be allowed to continue, and Ford must do whatever it takes to hold market share then work towards gaining market share.
Key Performance MetricsYearsCurrent201020121. Market Share23%27%30%2. Expand sales in emerging markets (China) (millions)12% 20%25%3. Alternative vehicle productionN/A20% of production50% of production4. Sales$47.1 B $48.9 B $50.4 B5. Revenues$112,448,000$120,000,000$144,000,0006. Consumer Perception (approval rating)2 brands in top five3 brands in top 5, and 1 being top brandTop 3 brands in top fiveFord will need to change current consumer perception that has many buyers, especially young buyer's perception that Toyota and Honda have better vehicles. As stated in the following excerpt from consumers reports: "Automakers spend billions of dollars to promote their vehicles and build brand awareness.
Yet, marketing alone does not shape consumer perception without a clear connection to the vehicles in the showroom. In the latest Auto Pulse survey conducted by the Consumer Reports National Research Center, Toyota and Honda brands ranked first and second, respectively, by dominant margins over all others."(consumers reports, 2008). Ford must supersede Toyota and Honda in consumer perception, and one way this can be achieved is to provide consumers with alternative fuel vehicles. This could quicklyand dramatically change consumer perceptions of Ford products.
Overall brand perceptionBESTWORSTBrandScoreBrandScoreToyota189Buick25Honda146Mercury22Ford112Mitsubishi21Chevrolet110Audi14GMC102Acura8Controls and Evaluation:"Strategic control is concerned with tracking a strategy as it is being implemented, detectingproblems or changes in its underlying premises, and making necessary adjustments." (Pearce−Robinson, p. 107) This will require that Ford develop a Portfolio plan consisting of thrusts that link back to the vision and mission. Projects within each thrust should only be approved if they can be linked back to one of the objectives or goals. Pearce and Robinson state that managers responsible for success of a strategy are concerned with two sets of questions.
1."Are we moving in the proper direction? Are key things falling into place? Are our assumptions about major trends and changes correct? Are we doing the critical things that need to be done? Should we adjust or abort the strategy?2.How are we performing? Are objectives and schedules being met? Are costs, revenues, and cash flows matching projections? Do we need to make operational changes?" (Pearce−Robinson)Key management personnel will need to track performance against the overall initiatives, and monitor direction to ensure that all the milestones are met during the planning process. Major internal and external environmental changes make occur, and Ford strategic planners need to have mitigation plans put in place to meet those challenges. Strategic Plans today may not out of date next year due to technology advances. Ford's ability to modify the plan as required will be essential in meeting corporate objectives.
Not only is it critical to monitor and evaluate the performance of the strategic plan, objectives, and goals, but it is also important to measure the success of the plan and the positive impact it has on Ford and its customers. "Define quality and customer value. Rather than be left to individual interpretation, company personnel should have a clear definition of what quality means in the job, department, and throughout the company. It should be developed from your customer's perspective and communicated as a written policy." (Pearce−Robinson)Ford needs to break down every step in the plan to determine the value added to the overall plan. This will allow for stream lining many processes, eliminating costs, and improving customer performance.
Quality is not simply measured against the final product, but how the final product was produced. "The twenty-first century will require you to anticipate customer expectations and deliver quality service faster than the competition." Quality, efficiency, and responsiveness are not one-time programs of competitive response, for they create a new standard to measure up to. " (Pearce−Robinson) For example, Ford needs to remove redundant product lines, and those other vehicle platforms that the customer deems forgettable. Ford will need to focus in what the customer wants and not what Ford perceives the customer wants. This will involve staying in front of the competition by leading the way in innovative products, stream lining product lines, and providing top quality products.
Conclusion:More so then ever, the auto industry will be going through a major transformation in the very near future. The change will be due in part to rising oil costs and the world needing to become more environmentally concerned against global warning. There will be other trends and forces, but alternative fueled vehicles will be a driving force in the industry. Ford must continue to look at these trends and threats, as new strengths and opportunities. "Thus, the design of business strategies is based on the conviction that a firm able to anticipate future business conditions will improve its performance and profitability. Despite the uncertainty and dynamic nature of the business environment, an assessment process that narrows, even if it does not precisely define, future expectations is of substantial value to strategic managers." (Pearce−Robinson, p. 107) In other words, Ford must development and implement strategic plans that best position Ford to address trends and forces within the auto industry. The current issues are many, however, with those issues comes tremendous opportunities.
Eventually there just will not be enough fuel to meet the global demand especially once these emerging markets like China and India are in full swing. The global predictions regarding fuel consumption are gloom, however, Ford should look at this as an opportunity to expand market share and once again be the automotive leader. "I think there will be fewer people on the road in North America in five years than there is right now," Mr. Rubin said in an interview Thursday. "For everybody who's about to get on the road by buying a new Tata or a Chery car in the developing world, someone's going to have to get off the road in this part of the world. There's just not enough gasoline to go around." (Van Praet, 2008). Ford needs to act quickly to become the world auto industry leader in alternative vehicles, like the Volt pictured above. Ford has a momentous opportunity to recapture lost market share, and regain profitability that will allow for continued growth.
References:
Allen, Leslie, J. Jan 28, 2008. ProQuest. Automotive News: U.S. entering green-technology race. Vol. 82, Iss. 6292; pg. 36, 1 pgsBailey, David. March, 2008. March Auto Sales Drop, GM Off 13 Percent. Viewed online 4/14/08 http://www.bnet.com/2407-14029_23-194921.htmlBerg, Christian. 2003. Hydrogen as fuel: Legacy? Diversion? ** Bush urges money for research. Dems call plan a smoke screen.; [THIRD Edition 1]Cabadas, Joseph. January 30 2008. GM CHIEF FINANCIAL OFFICER REDICTS U.S. AUTO INDUSTRY DOWN IN '08. viewed online on 4/15/08Consumers Reports.Org. January 2008. Toyota and Honda top automotive brands in consumer perception. Consumer Reports car brand perceptions survey reveals the leaders in seven important categories. Viewed online on 5/7/08http://www.consumerreports.org/cro/cars/new-cars/news/2008/01/brand-perceptions/overview/brand-perceptions-top-5.htmCountry Watch. Global – World AnalysisCountry Watch. U.S. Macroeconomic OverviewEdmunds Auto Observer. April, 2008. GM Partners With a Second Cellulosic Ethanol Maker. Viewed online on 5/5/08
http://www.autoobserver.com/2008/04/gm-partners-wit.htmlGM.com. 2008. GM Reports Preliminary 2007 Financial ResultsJenkins, Holman W. Jr. 2006. ProQuest. Wall Street Journal. (Eastern edition). New York, N.Y.: Oct 4, 2006. pg. A.15Linton, Lascelles. March 2008. GM: by 2015, one-third of our US car sales will be hybrids, and the V-8 engine will quasi-disappear. Viewed online on 4/15/08Pearce−Robinson. 2004. Strategy Formulation . The McGraw−Hill Companies,Pearce−Robinson. 2004. Strategic Management. The McGraw−Hill Companies,Pearce−Robinson. 2004. Implementing Strategy. The McGraw−Hill CompaniesPearce−Robinson. 2004. Strategic Analysis and Choice in Single-or Dominant-Product Businesses . The McGraw−Hill CompaniesPearce−Robinson. 2004. The External Environment. The McGraw−Hill Companies,Pearce−Robinson. 2004. Strategic Control and Continuous Improvement. The McGraw−Hill Companies,The Economist print edition. Apr 10th 2008 The American economy The long hangover.
Van Praet, Nicolas. April 24, 2008. Financial Post , Gas prices to double by 2012: economist. Viewed online on 5/2/08 http://www.financialpost.com/story.html?id=469426White, Joseph, B. 2005. ProQuest. Wall Street Journal. (Eastern edition). New York, N.Y.: Jul 25, 2005. pg. R.1Wilson, Amy.April, 2008. Downsizing Arrives – with a vengeance. Automotive News.
Wilson, Bruce. 2006. ProQuest. Chicago Tribune. Chicago, Ill.: May 12, 2006. pg. 25Wikipedia. Viewed online on 4/24/08ReferencesAllen, L,(2008). ProQuest. Automotive News: U.S. entering green-technology raceVol. 82, Iss. 6292; pg. 36, 1 pgsConsumers Reports.Org. (2008). Toyota and Honda top automotive brands in consumerperception. Consumer Reports car brand perceptions survey reveals the leaders in seven important categories. Viewed online on 6/10/08 retrieved from http://www.consumerreports.org/cro/cars/new-cars/news/2008/01/brand-perceptions/overview/brand-perceptions-top-5.htmJenkins, H. (2006). ProQuest. Wall Street Journal. (Eastern edition). New York, N.Y.:Oct 4, 2006. pg. A.15 Viewed online on 6/11/08Pearce, Robinson. (2004). Implementing Strategy. The McGraw−Hill Companies 9th edition,UOP resourcesVan P, (2008). Financial Post, Gas prices to double by 2012: economist. Viewed online andRetrieved on
Related Topics