Strategic Management and Joint Venture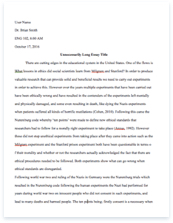 The whole doc is available only for registered users
A limited time offer! Get a custom sample essay written according to your requirements urgent 3h delivery guaranteed
Order Now
Houzit is a home ware accessories dealer in Brisbane city which specializes in bathroom, bedroom fittings and decorative items. They have 15 stores in Brisbane and managed by their head office which is located in Milton. Organization objectives
Houzit is planning to increase their sales from $15 million to $20 million annually in next three year time moreover increase the loyalty of customers from 10.000 to 15,000. Houzit also have plans to recognize by at least 1 person out of 3. Current Size
They are located in commercial, suburban neighborhood or urban retail district with a size of 1000 to 1500 m2 with 15-20 fulltime and several employees. They usual money transaction with their customers are in 60% cash and 40% long term repayment plan, their accessories are consist of 30% bathroom fittings, 35% bedroom furnishings, 20% mirrors and decorative items and 15% lighting fixtures. Capabilities and Resources
Houzit focus on high quality items and changing trends and they always focus to offer unique items to their customers, moreover they also believe and offer in mass produce as customers are no longer accepting a limited selection of home wares. As mentioned above they have 15 stores in Brisbane city and they all are currently operational with average sales of $15 million a year. Strengths and Weaknesses
Houzit current strength is their skilled and trained employees, their outlets locations, loyalty of their customers and offer unique and innovative items and deals to their consumers, on the other hand their weakness is to imply their vision into reality by introducing themselves to at least 1 person out of 3. Gaps Related to loyalty members and targeted sales
Their current sales is $15 million per year and have plans to increase it to $20 million, so there is a gap of $5 million, loyalty of its customers currently stand 10,000 and they want to increase it to 15,000 and wants their brand recognition to at least 1 person out of 3 i.e. 1:3 .
Opportunities for Houzit
Joint Venture
A joint venture (JV) is a business agreement in which parties agrees to develop, for a finite time, a new entity and new assets by contributing equity They exercise control over the enterprise and consequently share revenues, expenses and assets. There are other types of companies such as JV limited by guarantee, joint ventures limited by guarantee with partners holding shares. Benefits of joint venture
Provide companies with the opportunity to gain new capacity and expertise Allow companies to enter related businesses or new geographic markets or gain new technological knowledge Access to greater resources, including specialized staff and technology sharing of risks with a venture partner
Risk of joint venture
It takes time and effort to build the right relationship and partnering with another business can be challenging. Problems are likely to arise if: The objectives of the venture are not 100 per cent clear and communicated to everyone involved. There is an imbalance in levels of expertise, investment or assets brought into the venture by the different partners. Merger
A combination of two or more companies in which the assets and liabilities of the selling firm(s) are absorbed by the buying firm. Although the buying firm may be a considerably different organization after the merger, it retains its original identity. Benefits of Merging
In corporate context, merging refers to the combination of two different companies, resulting in the formation of a new company. Two types of merging primarily occur in the market.
Risks of Merging
When businesses merge, it is often to achieve economies of scale. Larger organizations are typically able to produce goods and services more efficiently and at a lower per-unit cost than smaller businesses because fixed costs are spread out over a larger number of units. This is not always the case, however. Sometimes when two firms merge, being larger will actually create dis-economies of scale, where per unit production costs increase because of increased coordinationcosts.
Recommendation
In my opinion; Joint Venture is a suitable option for Houzit.
Marketing Mix
a. Four P's and policy relevance
It is a general phrase used to describe the different kinds of choices organizations have to make in the whole process of bringing a product or service to market. The 4Ps is one way – probably the best-known way – of defining the marketing mix
Product: Product should possess the best quality as compared to its competitors and provide state of art products to its suppliers. I will get the product certified with ISO that will help me in developing a USP for positioning the product in the market.
Price: The price is set according to the number of products purchased and can be negotiated with the supplier depending on the bulk buying. However; solo items are sold according to the displayed price. All the products will have standardized price throughout Australia.
Place: Most items can be viewed online and contractors will get delivered the product from the nearest warehouse which is usually located on the outskirts providing utmost convenience to the contractors and will be delivered in short time.
Promotion: The best place to promote the brand would be on magazines and second best place is hoardings and placard on the highways.
Selected Strategy and Organization's objectives
Houzit wants to be recognized by at least 1 person out of 3 and increase their sales to $20 million from $15 million moreover they also wants to increase the loyalty of their customers from 10,000 to 15,000, So joint venture is the most suitable option for the Houzit to achieve the desired goals and objectives as when two companies work together they always come up different ideas and strategy to promote their business. Competitive Analysis
Bargaining Power of Buyer
Buyer is always a very crucial element in your business, so both companies should develop their strategy keeping in account the targeted buyer's priority and requirement. It will leave a positive impact on buyers as two well reputed companies are going to work together. Bargaining Power of Supplier
This is the most supportive option for any supplier by having a partner in his business as in joint venture profit and loss bear by both parties so if they run their business as per the requirement of the buyer and understand market situation then there is no doubt that they will enhance their business strength and will prove beneficial for suppliers as well. So, it will have a positive impact. Competitive Rivalry
Competitive rivalry is a back to back factor which always runs with your business, All competitors in your business always come up with different ideas and packages for their customers, they will also start seeking such opportunities so that they can compete with us. So to deal with this situation both companies should be capable enough to successfully implement their ideas and compete with other people in the market. Level of advertising expense
Threat of Entry: The threat of new entrants is a function of both barriers
to entry and the reaction from existing competitors.
Threat of substitute: The threat of substitute can be controlled by certifying the product to ISO standards. Hence this will limit or omit the chances of having an substitute.
Life Cycle Model
A life cycle model depicts the significant phases or activities of a project from conception until the product is retired. It specifies the relationships between project phases, including transition criteria, feedback mechanisms, milestones, baselines, reviews, and deliverables. Typically, a life cycle model addresses the phases of a software project: requirements phase, design phase, implementation, integration, testing, operations and maintenance. Much of the motivation behind utilizing a life cycle model is to provide structure to avoid the problems of the "undisciplined hacker" or corporate IT bureaucrat (which is probably ten times dangerous then undisciplined hacker). As always, it's a matter of picking the right tool for the job, rather than picking up your hammer and treating everything as a nail.
Value Chain Analysis
A value chain is a chain of activities that a firm operating in a specific industry performs in order to deliver something valuable (product or service). A business unit is appropriate level for construction of a value chain, not divisional or corporate level. Products pass through activities of a chain in order, and at each activity the product gains some value. Chain of activities gives the product more added value than sum of the independent activities' values. A diamond cutter, as a profession, can be used to illustrate the difference of cost and the value chain. The cutting activity may have a low cost, but the activity adds much of the value to the end product, since a rough diamond is significantly less valuable than a cut diamond. Typically, the described value chain and the documentation of processes, assessment and auditing of adherence to the process routines are at the core of the quality certification of the business
Metrics Measuring Marketing Performance
Brand Equity
This is a very crucial and important element in your business, because if people don't know about your product then there is no point for coming up with different ideas, initially we have to be recognized in the market by different segments, So if you are recognized in the market then it will very easy for you to calculating the marketing performance. As per this decision we are sure that our brand equity will increase by 7% in next 3 months. Customer Satisfaction
If your customer is satisfied with your strategies and product then you will achieve a good repetition in market and will help you to figure out your standing in the market. With a decision of going into joint venture with well reputed Construction Company, I am sure that our customer satisfaction will improve. Market Share
How much consumption of your brand is in the market you will be clearly understand by the sales of your product, So if you have customer loyalty and brand equity then certainly your market share definitely increase. We are expecting a rise of 6% in our shares in next 12 months. Tactics
Schedule
A schedule, often called a rota or roster, is a list of employees who are working on any given day, week, or month in a workplace. A schedule is necessary for the day-to-day operation of any retail store, manufacturing facility and some offices. The process of creating a schedule is called scheduling. An effective workplace schedule balances the needs of employees, tasks, and in some cases, customers. Schedule is a plan for carrying out a process or procedure, giving lists of intended events and times plus Scheduling is a backbone for any operation because if your scheduling has turbulence then your whole project might collapse. Moreover it is safe to handle the schedule by one person; it will minimize the chance of turbulence of the project Budget
A budget is a financial document used to project future income and expenses.
The budgeting process may be carried out by individuals or by companies to estimate whether the person/company can continue to operate with its projected income and expenses. Since budgeting allows you to create a spending plan for your money, it ensures that you will always have enough money for the things you need and the things that are important to you. Following a budget or spending plan will also keep you out of debt or help you work your way out of debt if you are currently in debt. As per initial estimates I calculate $500,000 for this project, which means that Houzit will spend this amount and their partner will contribute the same amount. Responsibilities and Accountabilities
To effectively implement recommended policies, staff at all levels are required to be made aware of their responsibilities and also held accountable for their actions or inactions. This requires the ongoing incorporation of work health and safety (WHS) principles into work practices, the ongoing commitment of resources to WHS and communications between all levels of staff and others. All staff are responsible for their own safety and health and for that of others whose activities they may influence or control. The degree of responsibility a person has will depend on his or her level of influence or control. This concept is recognized in law. Monitor and Review
Steve is scheduling the whole project and he has the additional responsibility to review and monitor the whole project.
Gantt chart
KPI's
Steve is scheduling the whole project and he has the additional responsibility to review and monitor the whole project. Identify everything that is easy to measure and count
Collect and report the data on everything that is easy to measure and count Scratching everything that is going to do with all this performance data stuff To learn and improve
To report externally and demonstrate compliance
To control and monitor people
Conducting staff meetings
Analysing sales and Loss and Profit Reports
Analysing Customer Feedbacks
Consultation with Industry Experts etc.
Legal and ethical constraints:
Marketing Code of practice
The Code sets out specific standards of conduct for participants in the direct marketing industry in relation to individuals and consumers and serves as a benchmark in settling disputes. The requirements of the Code are based on common sense and are matters of fairness and honesty. The Code not only promotes fair-trading but also is intended to serve as a point of reference for Members to ensure they comply with all applicable state and commonwealth laws.
Anti-discrimination legislation and principles of equal opportunity, equity and diversity Equal opportunity means that every person can participate freely and equally in areas of public life such as in the workplace, in education, or in accessing goods and services. Discrimination is treating, or proposing to treat, someone unfavorably or bullying them because of a personal characteristic protected by law. Equal opportunity law aims to promote everyone's right to equal opportunities; eliminate, as far as possible, discrimination and sexual harassment; and provide redress for people whose rights have been breached.
Australian Direct Marketing Association(ADMA) Direct Marketing code of practice Promote a culture among members of conducting their businesses fairly, honestly, ethically and in accordance with best practices; and increase business and consumer confidence in doing business with ADMA members
Australian e-commerce best practice model
The Model sets standards for consumer protection in e-commerce. It provides industry groups and individual businesses with a voluntary model code of conduct for dealing with consumers online, which is underpinned in several areas by legislative requirements
Australian government policy framework for consumer protection in electronic commerce The framework outlines the Government's overall objective of building a world class consumer protection environment for electronic commerce in Australia. The Government's vision is to empower Australians to be at the forefront of global commerce, both as online consumers and as online traders.
Confidentiality requirements
To protect the integrity of the auction process, applicants, bidders and related persons who have knowledge of an applicant's or bidder's confidential information are prohibited from disclosing confidential information about the auction to any person, except in specified circumstances. Confidential information includes any information that, if disclosed, could be reasonably expected to affect another applicant's or bidder's behaviour in the auction, or the auction outcome. This potentially includes, but is not limited to, public statements by applicants and bidders on the extent to which they will participate in the auction, their need for spectrum and the prices they would be willing to pay.
Copyright laws
Copyright protection exists from the moment a work is created in a fixed, tangible form of expression. The copyright immediately becomes the property of the author who created the work. Only the author, or those deriving their rights through the author, can rightfully claim copyright.
Defamation laws
Defamation" is a catch-all term for any statement that hurts someone's reputation. Written defamation is called "libel," and spoken defamation is called "slander." Defamation is not a crime, but it is a "tort" (a civil wrong, rather than a criminal wrong). A person who has been defamed can sue the person who did the defaming
Free TV Australia commercial television industry code of practice The Commercial Television Code of Practice covers matters prescribed in Section 123 of the Broadcasting Services Act and other matters relating to program content that are of concern to the community including: •Program classifications; Accuracy, fairness and respect for privacy in news and current affairs; • Advertising time on television;
• Placement of commercials and programs promotions; and
• Complaints handling.
Privacy laws
Privacy law refers to the laws which deal with the regulation of personal information about individuals which can be collected by governments and other public as well as private organizations and its storage and use
Sweepstakes regulations
Sweepstakes with large grand prizes tend to attract more entries regardless of the odds of winning. Therefore, the value of smaller prizes usually total much less than that of the top prize. Firms that rely on sweepstakes for attracting customers, such as Publishers Clearing House and Reader's Digest, have also found that the more involved the entry process, the more entrants.
Competition and consumer act 2010
The Competition and Consumer Act 2010 (CCA) covers most areas of the market: the relationships between suppliers, wholesalers, retailers, and consumers. Its purpose is to enhance the welfare of Australians by promoting fair trading and competition, and through the provision of consumer protections. Broadly, it covers: product safety and labelling
unfair market practices
price monitoring
industry codes
industry regulation – airports, electricity, gas, telecommunications Mergers and acquisitions.
Justification
Organizations wanting to create a more flexible, responsive environment to support their business processes must consider removing the process dependencies from the underlying obsolete infrastructure. This can only be done through suitable intermediary technologies such as a service-oriented architecture that uses application servers with integrated middleware providing solid support for existing application integration and future business process requirements. Houzit is currently focusing on loyalty of its customers, increase the sales by $5million a year and wants to recognized by at least one person out of three, So in this case they are going for a joint venture with other company which is most suitable option for them as when two companies start a project together there is great chance of getting success moreover Houzit is enjoying good reputation in the market so it will help them to successfully execute their plan.
Related Topics