Strategic Management Analysis for Thorntons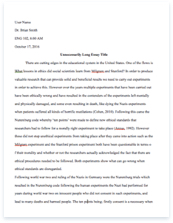 The whole doc is available only for registered users
A limited time offer! Get a custom sample essay written according to your requirements urgent 3h delivery guaranteed
Order Now
EXECUTIVE SUMMARY
Throughout the years, starting since 1911, Thorntons, the UK's largest manufacturer and retailer of specialist chocolates had followed a strategy of in house manufacture, retailing largely through the company's own shops, and to a lesser extent, through franchising. This policy presented the company with the difficulties of economically meeting seasonal demand variations in the chocolates, especially Christmas and Easter seasons.
The company also did attempt both product and market development, but never the less, the profits were steady or failing along the last 12 years, product development was following contradicting directions according to several CEO strategies, will market development was a complete failure either in the US or Europe, due to major failures in acquisitions and failure of culture fitting.
By year, 2006, Thornton owned 369 shops, and franchised 216 shops, with sales income 176.6 ₤ Million, with operating profit 5.2 ₤ million, a ratio which doesn't reflect healthy operations but rather high costs that are pertinent to reduce, though they had these long years operating and long history, John Thornton, resigned at Feb. 2006 and was acting in different roles through the last 35 years.
We recommend that the company should revise its cost control policy to improve efficiency. They should also focus on commercial sales through large retail chains to improve their overall sales. Finally they should reconsider the available export opportunities and exploit them to open new markets.
1. INTRODUCTION
1.1 HISTORICAL BACKGROUND
CASE SUMMARY
IN Sep 2003 Thorntons completed a three year planning period aiming at achieving a turnaround in its performance
Thorntons had set to follow a series of strategic initiatives involving the reorientation of the company towards becoming a retail-focused business
This would affect the company's product range, markets served& product positioning
Core product (Boxed Chocolate) were produced in house with the quality assured by the use of quality ingredients & expertise
Non core products (solid chocolate bars, basic liquid chocolate, and packaging) are supplied by outsiders.
Majority of sales are made through company owned shops. The rest of sales are done through franchised outlets.
The freshness of the product is a distinctive feature of Thorntons chocolate.
The demand for their boxed chocolate is seasonal(35% before Christmas,10% for Easter)
They had to maintain freshness while producing large amounts of their products during the mentioned seasons. So they had to produce the chocolate several months before Christmas & store in a chilled store.
Their hand made chocolates makes it difficult to pack through automation.
Temporary staff is needed only in high seasons which affect the quality.
ORIGIN
Development into a public company :
It was found 1911 at Sheffield selling confectionery products.
During the 1920s several product lines were established.
In 1925 a recipe for special toffee gave the business an outstanding product.
In 1953 they hired an experienced person in the chocolate industry, who created the recipe for the continental chocolate (largest selling chocolate product in UK)
In 1980 they had 170 owned shops & 100 franchised shops in UK.
In 1982 they began selling outside UK (sales to Europe & Australia reached 300000 sterling)
In 1988 their stock price was 130p per share with the offer of shares eight times over subscribed.
EUROPEAN & UK DEVELOPMENT.
Their business in USA was not profitable & was closed.
They had the opportunity to grow in Europe which had similar markets.
They had acquired a Belgium chocolate & fresh cream producer & 2 French confectionary retailers. Each of these acquired companies was contributing to the supply to the other countries.
They had a problem with regards to the seasonality of the demand on their products.
Most of their sales came through their own shops. they used some other forms of distribution, this included franchising though it couldn't provide same customer experience.
They had a long standing supply arrangement with Marks & Spencer and later with Sainsbury's.
Commercial customers products differed by style & recipe from those provided through Thorntons own shops & regular customers could not be sure they were made by thornston.
Results of their business in Europe was disappointing as the different consumers tastes became apparent in UK & France .
IN 1993 Thornton France made a loss of 1.8 sterling pounds.
A CHANGE OF DIRECTION
In 1996 they hired the first non-family person for the position of the CEO as well as the first Marketing Director.
The new management decided to implement some policies to improve efficiency &cut costs.
Packaging was concentrated in a single site.
The Belgium business was sold at a nominal sum. Substituting what was produced in Belgium through another plant in UK.
By the end of 2000,A 3 years plan was developed to include the closure of 126 shops & opening of 216 with a focus on prime locations.
Product range was to be developed to include new products.
TARGETING GROWTH & INNOVATION
Their plans were revised to achieve further growth.
The targeted # of shops will reach 507 by 2001 together with 200 franchised shops.
Sales growth were planned to increase by 15% per year.
They added new products to deal with different country tastes (American, Swiss, Austrian)
Ice cream range was expanded and a children range introduced
The new products put them in a competition with Nestle & Cadbury
The new products increased the number of Male customers, Children & teenagers.
THE THREE PHASE TURNAROUND
In March 2000 the company wasn't achieving the targets.
A new CEO was hired.
His vision was that the company used to focus too much on store openings & less on driving sales growth.
He said that the company needed to exploit its strong brand through marketing & advertising campaigns.
A new 3 years plan was introduced
Year 1 : Stabilizing the business
Year 2 : The creation of organic growth
Year 3 : The development of new growth options.
They intensified their efforts to lessen their dependence on seasonal sales
New products development was focused towards day to day sales.
Brand advertising will be "There's lots in the store for you" rather than "Chocolate heaven since 1911"
They made joint venture agreements with some strong chains of outlets.
Research has revealed that gift purchase was a key strength of the Thornston business.
They focused on repositioning of so many of their products so that they were associated not only with the normal gift occasions as Christmas & Easter but with every occasion when people wants to give a small gift such as Birthdays,exam success or job changes.
By Mid 2001 the stabilization phase of the plan was seen as having been completed on time.
Their results were improved significantly during this period
They had a new strategic agenda :
Brand Values.
Support for retail activities.
Faster New product development.
New Café Concept.
Long-term shareholder value.
In 2003 The company sales was very much affected by what was called the hottest summer in 30 years
NEW MANAGEMENT & NEW DIRECTIONS.
The disappointing figures of 2003 brought critical comments from financial press that had already become accuctomed to thornstons announcing warnings that profit targets bwill not be achieved
Among the comments one that criticized the continued use of an extensive chain of own shops in the market where the supermarkets had developed their sales to account for 50% of UK confectionary sales.
1.2. CURRENT STATUS :
1.2.1 SALES BREAKDOWN :
Thorntons PLC, the manufacturer, retailer and distributor of premium chocolate and confectionery, is today reporting sales figures for the 52 weeks ended 24th June 2006.
TOTAL COMPANY SALES in the 52 weeks to 24th June 2006 were down 5.9% at £176.6m compared with £187.7m last year.
RETAIL SALES were down by 5.3% to £127.0m after a net closure of 2 stores and like-for-like sales for the full year were down by 3.7%. However, after like-for-like sales being down by 4.8% in the first half, we saw a less pronounced adverse trend in the second half with like-for-like sales down by only 1.8%. This was partly driven by a strong Easter season, reflecting the increased investment in product and packaging, which will continue for future key seasons.
COMMERCIAL SALES into other retailers decreased by 10.7% from £35.0m in 2004/05 to £31.2m in 2005/06. The overall figure reflects our decision to withdraw from a major high street account and the restructuring of our product range in Marks & Spencer. Otherwise, sales to the supermarkets grew by a very encouraging 11.2% over the full year and 11.4% in the second half.
FRANCHISE SALES decreased by 4.4% to £12.9m with outlets down from 216 to 212. In the coming year, we expect to restore good growth in the number of outlets.
THORNTONS DIRECT SALES were up by 6.4% from £5.2m to £5.5m over the full year. In the second half, sales grew by 11.8% as a result of better marketing spend and substantially improved delivery service performance. The relaunch of the customer offer, a new website and increased awareness building advertising is expected to further increase the sales growth rate in the coming year.
PROFIT/TURNOVER FOR 2005/2006 :
Turnover £176.6m
Profit Before Tax £5.2 Million
NUMBER OF RETAIL SHOPS AS OF 2006 :
Self Owned Retail 369
Franchise 216
1.2.2 CURRENT STOCK INFOMRATION :
Market Cap : £119m
Share Price : 180p
Dividends per share 4.85p
FRANCHISING
Franchise sales increased by 4.2% to £13.4m on the back of an increase of 13 outlets to a total of 216. We anticipate growth in this channel's sales over the coming year through an increase in the number of outlets and the benefit of the increased investment in advertising and packaging mentioned above.
We have also reviewed how we support our franchisees and aim to invest more in product knowledge and incentives to drive sales and profits.
THORNTONS DIRECT
The last year was a disappointing one for Thorntons Direct, especially since the online market for consumer goods continues to grow, as sales declined by 6.6% to £4.9m. It has become clear that we will need to revitalise the offer and spend more on building awareness of our website and catalogues. We have also made a change to the leadership of this business, with an external recruit with broad sales and marketing experience.
COMMERCIAL
Branded commercial sales grew by 123% to £22.3m. This was driven principally by 2004/5 being the first full year of boxed chocolate sales through this channel. As we aim now to focus on serving our existing accounts, we anticipate that sales growth will be much less than has been seen over the first three years of this business. The private label business, which is principally with Marks & Spencer, declined by 6% to £12.9m. This reflected the delisting of a few products and a shift in the promotional balance. In many ways, the last year was one of transition and we expect our sales to stabilise and then show modest growth as a result of new listings and the
continuing growth in M&S's food business.
OUTWARD GROWTH – A PLAN FOR THE FUTURE
The role of the retail outlet on the high street is evolving, driven by a shift in consumer buying behaviour. Continued expansion of the Multiple Grocers means that they are increasingly becoming a one-stop-shop for everyday purchases.
As a consequence, the high street is becoming a leisure destination for customers seeking more experiential shopping and more considered purchases. For Thorntons this means that to maintain and grow sales, the company needs to ensure its products are more widely available, particularly in the Multiple Grocers which now account for 52.3% of the chocolate confectionary market.
This goes hand in hand with developing our own stores to be flagship destinations for the company. Thornton's identified and commenced this new strategy over 2 years ago, initiating a 12 month trial in partnership with Tesco to make luxury confectionery bars from the Continental and Pure Indulgence ranges available in both singles and multi-packs.
1.2.3 CURRENT STRATEGY :
Thorntons strategy is focused on realising the potential of its brand within the UK confectionery market by driving profitable sales in all customer channels and improving the quality and cost of its products.
Growing sales is important but not the key to success
Manufacturing more efficiently and keeping a lid on overheads is key
Intend to spend more on advertising, shop repairs/fit, manufacturing equipment and packaging.
Change culture to become customer and sales focussed
De-couple decision-making processes in manufacturing and retail operations
Improve the offer and performance of all 4 routes to market
1.2.4 IMPROVED MARGIN AND COSTS
Improving the cost and quality of manufacturing is Thorntons most important priority over the next 2 to 3 years.
In the last year, Thorntons have taken out a layer of management in the factory and improved the quality of the people in the remaining structure through recruitment and training. This resulted in restructuring costs of £1.3m but we expect a rapid payback on this investment.
In the next year, improvement will come from continuing rationalisation of products and substantially increasing the quality of forecasting, planning and scheduling processes. This will improve the utilisation of our workforce and machinery. It will also reduce margin erosion created by waste from the production lines or by products going out of date or being reduced in price to clear them. The new processes will require new investment in systems, which we highlighted in last year's report under the banner of Project Focus.
Thorntons have also been seeking better input prices by increasing Far East sourcing and bringing greater competition to new contracts for all goods and services.
There are still significant opportunities to buy better and this work will continue. Some of the savings will be used to cover the increase in energy prices that we will face in the coming year as existing contracts come to an end.
As the new forecasting, planning and scheduling processes bed in, we can then focus on the configuration, reliability and set-up of our production equipment, some of which will require greater involvement of the frontline workforce in continuous improvement. It will not require significant investment in capital equipment, as any bottlenecks can be freed up by better planning processes or minor projects on the existing equipment. However, the need to improve our supply chain systems means that total company capital investment will be similar in level to the last financial year, at about £11m.
The overhead cost reduction exercise started by Project Rebalance last year has continued and we expect to find further savings as we identify smarter ways of working and cut out non-value adding activity.
1.2.5 THRONTONS CAFÉ
The first Café opened in 1996 in Moorgate, London as an experiment to blend the strengths and synergies of Thorntons core business as a traditional confectioner and retailer, with the complimentary values of the Coffee Shop market.
The success of this first store had led to more and more Cafés opening, each one building and developing on the success of the previous ones.
Currently we have expanded to 32 stores throughout the UK, from Glasgow and Livingston right down to Truro in Cornwall.
Over the years the style and design of the Cafés has changed, but our initial commitment to producing the best coffee on the High St, of using our own chocolate to make the dreamiest Hot Chocolates imaginable, and linking our patisserie wherever possible to our award winning confectionery range has never left us.
2.0 CASE ANALYSIS
2.1 SCOPE OF BUSINESS
Thorntons company had a strategic mistake insisting to depend mainly on sales from its ownes shops.This strategy though meant to keep the quality always up to their satisfactory level was very costly & participated in their below targets profits.
Their expansion strategy outside the UK was not a mature strategy as they couldn't understand the markets they were trying to penetrate. This led to a big failure in the USA & rest of Europe.
They should have studied the consumer tastes in these markets before deciding to penetrate using the same products & with the same way they used toi business at their home country.
Many times during their history they introduced products that were not successful. This would indicate that they didn't perform a thorough market study before introducing these new products with all the accompanied costs.
STRATEGIC STRETCH
They were capitalizing on their capabilities to create opportunities in their environment. They used their experience in retails business & their existing stores to expand their range of products.
2.2. THE FIVE FORCES FRAMEWORK
Analysis of the Thorntons case using the Five Forces Framework, will provide more insight on the threats and opportunities available in the market.
THE THREAT OF ENTRY :
Thorntons has a competitive advantage that it has its own manufacturing facilities and a wide range of self-owned distribution retails that could be built upon and improved.
Experience : Thorntons has a long experience and a premium recipe that has been tested and is appealing to the market. They also have an experience with distribution, preparing POS retails, packaging, and presentation of products.
Differentiation : Differentiation of Thorntons brand has been keeping a good level of sales.
There is a threat of potential entry to the Premium / Specialized Chocolate market by competitors operating impulse-buy products such as Nestle and Masterfoods. This is due to the fact that they already have experience and facilities to produce quality chocolate. They only need to alter their products and presentation to match the new market subset. As for distribution, and although they lack their own distribution channels, they have strong ties with large retails who have proved to be a large place of sales for Thorntons.
THREAT OF SUBSTITUTION :
The threat of substitution is available as there are a number of competitors in the market who are producing specialzed chocolates, as well as competitors who are producing impulse-buy chocolate and are willing to enter the market of specialized box chocolates and gifts.
There is also a threat of generic substitution for chocolates as gifts with a wide range of products, which have been aggressively advertised by their producers to take a larger share of the money spent on seasonal gifts during Christmas, Easter and other occasions.
To avoid such generic threat, Thorntons bundles its products with other gifts, such as Wine Bottles, Greeting Cards, Apparel products etc. This has been the policy of Thorntons lately and have proved useful.
THE POWER OF BUYERS :
Buyers always tend to look for best value for a product. This may mean that for if we manage to obtain differentiation of Thorntons products, we could keep high value to the customer, and consequently high sales, despite keeping prices higher than competitors.
This would dampen the buyer power and keep buyers buying high priced products.
THE POWER OF SUPPLIERS :
Thorntons must also look at lowering the production cost through making long-term deals with raw material suppliers, such as base liquid chocolate manufacturers.
Additional suppliers include packaging suppliers. Thorntons has consolidated the packaging into one supplier to have stronger bargaining influence on them.
COMPETITIVE RIVALRY :
Thorntons should take strategic partnerships further to avoid competitive rivalry leading to price wars. This could be through making deals with potential competitors to produce bundled products sold together, which could appeal to the common customer instead of fighting over him.
Thorntons should always focus on product differentiation to keep away from low-quality products sold to the masses and off-shelf impulse products.
2.3. STRATEGIC CAPABILITIES
Thornton's management was aware that they are competent in the area of gift purchase so they focused on this area and repositioned their products so that they were associated not only with gift occasions as Christmas & Easter but also to include more frequent occasions like birthdays, exam success & Job Change.
2.3.1. RESOURCES :
THRESHOLD RESOURCES
Thorntons has all the threshold resources required to run their business. This includes all the manufacturing facilities and their self-owned retails. The number of self-owned retails reached 369 stores in 2006, as opposed to 243 in 1994. This acts as a strong distribution network for their products, of course in addition to the franchising shops and partnering retail stores.
UNIQUE RESOURCES
In addition to the threshold resources, Thorntons also has a good range of unique resources such as High Street retail stores in premium locations, as well as the unique brand personality, recognition and awareness as an old classic brand of high class Confectionary product. The company has a good market share and loyal customers. In addition, the online selling portal (Thorntons' Direct Website) has managed to perform good on sales.
2.3.2. COMPETENCIES :
THRESHOLD CAPABILITIES :
The company possesses the basic competencies required to produce their products. They have wide experience in chocolate manufacture, packaging and distribution.
CORE COMPETENCIES :
Thorntons has developed a number of core competencies that have been unique. They developed several selling packages that are unique to their products such as gift boxes and gift purchases. In addition, the company maintains its tested recipes that has been revised and improved over many years. Moreover, Thorntons understands the importance of freshness as a core competency not valued by their competitors, which makes their products unique but reduces the shelf life of their products.
2.4. COST EFFICIENCY :
Thorntons set some policies to improve cost efficiency. They have been buying the basic liquid chocolate, which is the main material, from a large supplier who uses economics of scale to provide cheap product. More over they have consolidated their packaging with one supplier to keep it economical.
At the same time, Thorntons had different management policies over the last 40 years. This has caused some changes back and forth in strategy that reduced cost efficiency. The expansion in retails at the beginning was followed by more investment in substitution of small retails with larger and uptown retails later on. In addition, the introduction of many product lines followed by their withdrawal, and over production of products that were not sold. For example, they developed a high end Easter Egg for
2.5. COMPETITIVE ADVANTAGE
Thorntons runs a policy that builds on their competitive advantage to maintain corporate success and expansion. Thus they try to sustain their competitive advantage by their in-house manufacturing, to create DIFFICULTIES OF IMITATION and also re-investing the margin in market penetration and product development.
Thorntons STRONG BRAND sustains another competitive advantage. The brand recognition as a classic chocoletier with heritage is a valuable advantage.
Their CO-SPECIALIZATION achieve imperfect mobility for others to imitate FORWARD INTEGRATION by owning their retail shops.
Another key competitive advantage is the gift packaging of their products that has contributed to the seasonal boom in sales on special occasions.
2.6. STRATEGIC CHOICE
Thorntons follows a FOCUSED DIFFERENTIATION strategy through providing high quality product at a price premium and strong UK brand.
2.7. THE VALUE NETWORK
2.7.1. SUPPLIERS
Thorntons depends on a number of suppliers to provide them with quality products. They depend on liquid chocolate suppliers supplied by a large supplier who depends on economies of scale, as well as a packaging supplier.
Core products : Quality boxed chocolates are Thorntons speciality, and are made internally in their manufacturing facility.
2.7.2. DISTRIBUTION
OWN STORES :
In 2003, Thorntons owned 389 retail shop and 198 franchised outlets. In 2006 the number of self-owned retails was reduced to 369.
FRANCHISES
Thornton depends on franchisees in a good part of Franchise sales increased to reach £13.4M (around 8%) in 2006 where the franchisees increased to 216.
THORNTONS DIRECT
Thorntons depends on sales through their website and mail orders as one of their distribution channels. This channel has contributed to sales to a great extent for the upcoming period.
COMMERCIAL
Branded commercial sales grew by 123% to £22.3M in 2006. This was driven principally by 2004/5 being the first full year of boxed chocolate sales through this channel. This proves the importance of commercial partners such as large retailers in generating sales.
To further enhance this channel of distribution, Thorntons has made distribution deals with Marks & Spencer for private label distribution.
2.8. CRITICAL SUCCESS FACTORS
Thorntons has ordered a study to determine what are the critical success factors (CSFs) valued by their customers. The study produced valuable results as it showed that their customers value taste and high quality packaging more than freshness and price. It also showed that the gift packaging as gift boxes are valued to a great extent by their customers, which also accounted for the seasonal variation of their sales as it is related to occasions such as Christmas.
2.9. PESTEL ANALYSIS :
Applying the PESTEL analysis on the Thorntons strategy in the last period may give us more insight on the effects of the macroenvironment on the progress of its performance.
POLITICAL INFLUENCES :
Thorntons did not build on the opportunities made available by the creation of the EU and the intertrade policies.
Political stability gives room for investment and acquiring funds for more expansion without a fear of force majeur.
Stability in taxation and social welfare policies should promote future sales and expansion
ECONOMIC FACTORS :
Managing the seasonal sales trend has been one of the main problems hindering company success and dampening the peak sales achieved during high season
The stock market boom is a positive thing as it attracts more money to the market. The rise of the stock price after announcement of rebuying the company should have definitely been used.
SOCIOCULTURAL FACTORS :
The seasonal trends associated with buying chocolate and gifts has been affecting the company sales. The company should try to build more on these trends as well as additional opportunities that are not explored. This could be done by promoting chocolate as a gift for all-year-round occasions such as Birthdays, etc.
The continued improvement in the general awareness of health and diet may be a potential threat if customers view chocolates as an unhealthy gift or indulgence. A counter policy would be to create new lines of "guiltless" chocolates and low-fat substitutes for the healthy-oriented customers.
The development of department stores and large retails as a one-stop shopping point for families and consumers is not to be missed. This has been evident in the fact that large retails (commercial clients) of Thornton have accounted for up to 50% of sales. This fact makes the company's policy to withdraw some of its commercial partners in 2006 an alarming policy.
TECHNOLOGICAL FACTORS :
E-commerce has been hitting the gift and chocolate market lately, with more and more consumers preferring to buy online through an e-commerce portal, and have the gifts delivered to their friends rather than going to the shops. This is a distribution channel that should be built upon. Thornton has taken this step further by creating "Thorntons Direct" website (www.thorntons.co.uk).
The development of new EPOS systems would improve the availability and and analysis of selling information which would be readily available for upper management to take corrective action.
ENVIRONMENTAL FACTORS
Chocolate is an environment friendly product and there are no perceived threats or influences from the environmental side.
Seasonal variations as hot summers cause decrease in sales as customers tend to avoid buying chocolate.
LEGAL FACTORS :
Abiding by health laws are an important issue to ensure that Thorntons chocolate keep their quality image.
Exports to other countries may require that products also meet their regulations. Examples include printing product detailed nutritional information and ingredients.
2.10. STRATEGY DEVELOPMENT DIRECTIONS
A) MARKET PENETRATION
Through owning 369 retail outlets in UK in 2006 from 300 in 1997.
Franchising reached 216 outlets in UK in 2003 from 129 in 1996, but franchised outlets were not at the same standard as a Thorntons owned shop, and maintaining standards was hard to achieve.
Thornton's started selling by phone and mail, a strategy that developed into E-commerce at the end.
B) PRODUCT DEVELOPMENT:
Through the years, Thorntons increased their product range from Boxed chocolates and chocolate bars.
Chocolate sales had ten times seasonal demand during Christmas and Easter than the rest of the year, the company has sold Ice-cream as an attempt to offset the effect of low off-season chocolate sales.
C) MARKET DEVELOPMENT:
Thorntons decided to enter the US market, a huge market for expansion, they started opening just 2 shops in Chicago which proved to be non profit and was closed.
Thorntons sought further opportunities for growth by acquisitions in Europe, were markets were believed to be more similar to the UK than U.S.
They acquired confectionery retailers in Belgium and France, but again France was problematic and didn't cover its costs, the French taste favored much bitter taste, both ventures were sold in 1996.
2.11. STRATEGY CHANGE :
NEW CEO, NEW STRATEGY: 1996-2000 (ROGER PAFFARD)
A new CEO was appointed, he emphasized on developing larger and better prime location sites for its own shops, the plan resulted in closing 126 shops and
opening of other 216, to take the total from 269 to 359 shops.
In 1998 a further 132 new products were introduced, increasing the number of male customers and teenagers.
Such investments did increase sales, but due to high costs, profits was not as anticipated, the CEO was forced to resign.
NEW CEO, NEW STRATEGY 2000-2003 (PETER BURDON)
The new CEO appointed in 2000 had a new strategy, that focused on advertising campaigns, seeking organic growth, and possibly acquisition of rivals.
The PRODUCT DEVELOPMENT were heading to focus on gifts in every occasion, not just Christmas and Easter with more effective gift display and product line.
A new STRATEGIC ALLIANCE with " Birthdays Group" ( a 500-strong chain of greetings card and novelties outlets) resulted in 40 retail JOINT VENTURE outlet.
PRODUCT DEVELOPMENT included new ranges of ice cream, sponge puddings, cakes and cheesecakes, biscuits and chocolate bars under the " Thortons Pure Indulgnce" Brand for sale through supermarkets.
2.12. METHODS OF STRATEGY DEVELOPMENT ANALYSIS
A) INTERNAL DEVELOPMENT:
Thorntons made use of the POWER OF EXPERTISE in making their own recipe, they got the best candidate from the most famous school of Swiss chocolatiers who developed the continental chocolate recipe.
Thorntons used to outsource packaging which was hand made, a process which was costy and inefficient, the process was transferred to an automated process in their facitlity.
B) ACQUISTIONS :
Both Acquisitions on confectionary retailers in Belgium and France were problematic and were sold at the end, the motives behind these acquisitions were merely because of the STAGNANT MARKET conditions in the UK and the low possibility of growing, operating profit was almost the same since 1994 till 2006.
Such moves were highly regarded by the stakeholders for CONTINUING GROWTH and thinking of it as a quick way to deliver such growth, but it proved that the parent company " Thornton" didn't have " SUFFICIENT FEEL" for the acquired business.
Such failure was resulted also from the "CLASH OF CULTURES" , like the French consumers who didn't prefer the sweety taste of Thorntons chocolates
C) STRATEGIC ALLIANCE:
JOINT VENTURE with " Birthdays group" proved to be a success, both worked in the same UK market and owned retailing outlets, both showed COMPATIBILITY in certain crucial areas of expertise, specially marketing.
Both companies had complementary competences, and both were addressing the same gift market, one producing occasions cards, and the second producing the chocolate gift.
LICENSING through a third party food manufacturing for making branded desserts, ice cream, sponge puddings, cakes, cheesecakes, under the " Thorntons Pure Indulgence" brand, but their legacy gift boxes would only be sold through their company shops.
FRANCHISING reached 216 outlets in UK in 2006 from 129 in 1996, but franchised outlets were not at the same standard as a Thorntons owned shop, and maintaining standards was hard to achieve.
2.13. CONCLUSION
Our thorough analysis of the Thorntons case reveals that the company has been suffering from deterioration in performance, which has been evident as decrease in sales and profits.
The company also did attempt both product and market development, but nevertheless, the profits were steady or failing along the last 12 years, product development was following contradicting directions according to several CEO strategies, while market development was a complete failure either in the US or Europe, due to major failures in acquisitions and failure of culture fitting.
By year, 2006, Thorntons owned 369 shops, and franchised 216 shops, with sales income 176.6 ₤ Million, operating profit 5.2 ₤ million, a ratio which doesn't reflect healthy operations but rather high costs that are pertinent for reduction.
2.14. RECOMMENDATIONS
We believe that no enough attempts were done to make cost cuts and achieve cost efficiency to improve the profit margin and thus improve the total operating profits of the company. One can deduce from the financial analysis through the years that the sales turnover is somehow growing but the operating profit is deteriorating. This is a major indication of high costs endured through production and sales. The costs could be cut through empirical changes via revising the suppliers and bargaining on better supply deals, lowering the operation costs and administrative costs may be needed as well.
Additionally, the company should focus on the quality of their product, packaging, and advertising it as a niche product to attain their focused differentiation. Sales analysis should be done to eliminate low-selling products and improve profitable products.
Retail sales has proved to be a major part in the company sales (50% in 2006), and this has been vastly accounted to the change of the buying lifestyle of customers, who prefer one-point sales for all their shopping. Thus the company should stress on making strategic partnerships through these distribution channels to improve their sales. In addition, they could strike deals with such partners as Marks & Spencer to advertise their products in local promotions in their retails.
The export ventures attempted during the '80s in Europe and the US were not successful, partially due to the absence of cultural fit, and partly for lack of supporting marketing. This held the company from making further export attempts. This experience should be revisited by exploring export opportunities into new markets. If they use the right strategies, they could create a boom in sales that would support the company growth. The current status does not show any plans for considerable growth outside the UK.
Related Topics