Strategic Management Critical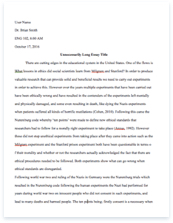 The whole doc is available only for registered users
A limited time offer! Get a custom sample essay written according to your requirements urgent 3h delivery guaranteed
Order Now
Strategic management provides overall direction to the enterprise and involves specifying the organization's objectives, developing policies and plans designed to achieve objectives and allocating resources to implement the plans. (Wikipedia, 2014). Pensonic Holdings Berhad, a Malaysia company in a major of home electric appliances. The birth of Pensonic was conceived in 1982 when Dato' Chew with his visionary insight, saw the tremendous business opportunities for locally made audio appliances at more affordable prices. Since then, there was no turning back for Pensonic as the first Malaysian brand name in household appliances. (Pensonic, 2014) This paper will concern on four strategic management processes in Pensonic Holdings Berhad which are situation analysis, strategy formulation, strategy implementation and strategy evaluation. Situation analysis involves the assessment of the external and internal environment of Pensonic Holdings Berhad. Strategy formulation involve determine the strength of the company by using SWOT analysis. Strategy implementation is the process that put the plan into action and strategy evaluation is measuring the effectiveness of the organisational strategy.
2.0 Background of the organisationNowadays, Pensonic is a brand name that every household knows. Pensonic is a company that sells electrical appliances. The founder of Pensonic is Dato Chew Weng Khak. He started the business in 1965 at Penang with the purpose is for produce the appliances to make sure the long-term growth of company. Dato Chew Weng Khak had built the brand successfully because everyone knew Pensonic. Word of Pensonic is combination of "Pen" and "sonic" which means Sound of Penang. The reasons that Dato Chew birth this brand are he realize that the threats that dependent on Japanese's product solely and he want to create a brand that enable to withstand the aggression of product that made in Japanese. Besides, purchase Japanese's product or purchase import appliances are costly than manufacture locally.
In 1984, Pensonic had successfully registered for the trademark globally. After that, this company is on the listing in Second Board of Bursa Malaysia Securities Berhad and gets a certification of ISO 9002 which is the products are fulfill the quality requirements. Besides, Pensonic is also a first brand that given award "Brand Promotion Grant" and logo "MADE IN MALAYSIA FOR THE WORLD". Pensonic get other prize with incessancy until today. The vision and mission that Pensonic are uphold the honour as most successful company in Malaysia. They also planned to expand the business globally and become the first choice to supplier and quality products to customer. Due to their professional and expertise, Pensonic are able to become active member in business area and able to offer competitive pricing and reliability to others. Pensonic always fight for continuous improvement and merge of innovation and technology so that they can produce customer value and bring great satisfaction and pleasure in customer lifestyle. The Current SituationCurrent performances
Figure 1: The current performances of Pensonic Holdings Berhad Based on the annual report of Pensonic Holding Berhad for year ended 31st May 2013, we summarize the current performances of Pensonic Holding Berhad through Figure 1. The main activities of Pensonic Holding Berhad are selling household appliances, which include kitchen appliances, home comfort, audio and visual, laundry, lighting, refrigerator and others. The revenue was gained is increased from the year ended 31st May 2012 to 2013, which are RM 348,642,601 to RM 362,515,382. This had shown the growth of RM 13, 8 72,781 or 3.83%. The gross profit was RM 55,457,896 and RM 64,762,821 for the year ended 31st May 2012 and 2013 respectively. This shows the growth of RM 9,304,925 or 16.78%. For the year ended 31st May 2012, the profit/ (loss) before tax rose from -RM11, 063,994 to RM 3,943,130 for the year ended 31st May 2013. This had shown the growth of RM 1, 500, 7124 or 135.64%. The total comprehensive income/ (expense) were -RM 10,624,366 and RM 3,592,644 for the year ended 31st May 2012 and 2013 respectively. This had shown the growth of RM 14217010 or 133.82%.
To conclude that Pensonic Holding Berhad showed increased in all aspect which include revenue, gross profit, profit/ (loss) before taxation and total comprehensive income/ (expense). Strategic PostureThe vision of Pensonic is becoming a worldwide well-known in the electrical home appliances market. Pensonic is one of the most successful enterprises in Malaysia. They expand the business and global branding in the largest population's country, and also to tap into South-East Asian, Middle East and African markets. The product of Pensonic includes kitchen appliances, home comfort, audio and visual, laundry, lighting, refrigerator and hair dryer. These household appliances, almost is the requirement of each home.
If someone is moving to a new house, they need some new household appliances like air-conditioner, refrigerator, television and others; they can buy them at Pensonic. Pensonic has 12 customer care center in Malaysia and 29 international customer care center in South-East Asian, Middle East and African markets. If the product that customers bought has some problem, they can send the product to the customer care center to help them solve the problem. Nowadays, consumers more likely Eco range product. For example, Pensonic's Carinae LED lighting is one of the Eco range products. This fulfills the consumer requirement. It is low cost compared with other light. LEDs are durable and long lasting compared with others. It's not easily damaged, so no need always replacing them.
Pensonic always strive for continuous improvement, incorporate innovations and technology in their commitment to create customer value in their wide variety of products and service. As their slogan "Your Enjoyment", they commit to bring ultimate enjoyment for the consumers for a better lifestyle.
Corporate GovernanceBoard of DirectorBoard of director Name
Executive Chairman
Y.Bhg. Dato' Seri Chew Weng Khak @ Chew Weng Kiak
Chief Executive Officer Chew Chuon Jin
Deputy Chief Executive Officer Chew Chuon Ghee
Non-Independent Non-Executive Director Y.Bhg. Tan Sri Dato' Seri Tan King Tai @ Tan Khoon HaiIndependent Non-Executive Directors Loh Eng Wee Khairilanuar Bin Tun Abdul RahmanY. Bhg. Dato' Lela Pahlawan Dato' Wira Ku Nahar Bin Ku Ibrahim Tahir Jalaluddin Bin HussainShareholdersThe direct and indirect interests of the interested Major Shareholders of Pensonic Holdings Berhad(PHB). Interested Directors No. of ordinary shares of RM0.50 each held in PHB Direct % Indirect %
Chew Weng Khak Realty Sdn Bhd15,234,160 16.45 – –
Dato' Seri Chew WengKhak @ Chew WengKiak14,610,000 15.77 27,295,160 29.48 Chew Chuon Jin (Son) 7,101,000 7.67 15,246,160 16.46
Chew Chuon Ghee (Son) 2,860,000 3.09 15,234,160 16.45
Chew Chuon Fang (Son) 1,500,000 1.62 – –
Datin Seri Tan Ah Nya @ Tan Bee Tiang (Wife) 600,000 0.65 – – Tan Guat See (Wife) 12,000 0.01 – –
External Environment AnalysisThe external analysis is necessary for the entire organisation for understanding the 'big picture' of the environment in which you are operating. By understanding the external environment, organisation can take advantage of the opportunities and minimize the threats. The external environment consists of competitors, political, legal, economic, and social and technology (Alina Voiculet, 2010). PEST+C AnalysisPolitical EnvironmentPolitical in Malaysia is a crucial measurement of Pensonic company activity. Analysis on government policies, entrant mover and the growth of economic system in Malaysia are the crucial for international trade activities in the company. Consequently, these factors will be examined on the advantages and disadvantages of Pensonic company activities. As known, Malaysia has a politically stable environment, led by a democratically elected coalition government committed to the development of its economy.
Moreover, the government has also pledged to implement the appropriate policies and provide its support for the local businesses (Treasury.com, n/d). The legal framework includes all laws and legal regulations and policy framework refers to the relational system created between political power and business. The influence of globalization indirect causes the government set new policies to ensure that the international companies are not affected the local businesses. Thus, the Malaysia government had imposed much kind of taxes such as tariffs, import quotas, voluntary export restraints and antidumping (Hill, 2009). Moreover, in order to help local firms compete with those international firms; government offered the subsidiary to the local firms like Pensonic in order to encourage local firms' technology level and production processes.
Economic EnvironmentEconomic system of the countries is the crucial feature of penetration of the new products or new brands because it identifies capability of the consumption per capital in the destination market. Basically, Gross Domestic Products and Gross National Income are the useful indicators of measuring the growth of economies. The first indicator of macroeconomic system is GDP that present volume of domestic consumption in the whole countries. The GDP of Malaysia in 2013 expanded by 5.1% which was in line with the improvement in trade and manufacturing activities (The Star, 2014). The economy of GDP will remains a supportive of growth. The growing economic of Malaysia contribute a comfortable environment for Pensonic to doing business. 5.1.3 Social EnvironmentThe social system is the fabric of ideas, attitudes and behavior patterns that are involved in human relationships. In particular businesses are influenced by consumer attitudes and behaviours which depend on such factors as the age structure of the population, and the nature of work and leisure. As a Malaysia local firms, certainly Pensonic are more relatively understand the local customers' needs and wants compare to its consumers.
The brand name "Pensonic" was invented by combining "Pen" and "sonic" to mean "Sound of Penang". It could be one of the advantage of the Pensonic as the name of the brand is named by something familiar by local consumers and it might gained the support for the consumers who from Penang or intend to support local products. 5.1.4 Technology EnvironmentTechnology brings huge impact on globalization enables companies of all sizes to do business with customers all over the world. The technology is changing and improves in every second. As an electric appliance firms, technology is always essential for the Pensonic. In order to compete with the competitors and protect their position, Pensonic demand more advanced technology to help manage their businesses, the cost to develop and produce applications will likely increase. 5.1.5 CompetitorIt is important for Pensonic to identify their main and direct competitors.
Competitor's actions affect the ability of Pensonic to make profits, because competitors will continually seek to gain an advantage over each other, by differentiating their product and service, and by seeking to provide better value for money. As an electrical appliances firm, the direct competitors obviously will be the international big firms such as Panasonic, Haier and etc. In order to defeat their position in Malaysia, Pensonic have to always allot capital to upgrade the core values of their products and seek cutting edge technologies to further improve their product and business operation. 5.2 OpportunitiesInnovation
Research and Development (R&D) plays an important role in the innovation process. It's essentially an investment in technology and future capabilities which is transformed into new products, processes, and services. Pensonic has Research and Development (R&D) department. Thus, Pensonic has innovation opportunity compare to others company. This is because through R&D, Pensonic has puts their effort in improving the quality of product and service. Product and service expansion
Pensonic tried their best to expand their product to different variety such as home appliances, audio, visual, air conditioner and others. This makes Pensonic able to compete with others. This make customer can make comparison between Pensonic's product with other brand product. Handle complex situation
When there are economy difficulties or customer decline, Pensonic still able to break the obstacle through exceptional marketing strategies and strong brand reputation. 5.3 ThreatsPrice wars
Price wars means that struggle between profit-making companies that act to reduce the prices lower than competitors. Pensonic faces price wars. Thus, Pensonic want to compete with competitor's product, so that Pensonic forced to reduce the price. This brings threat to Pensonic. Increasing government taxes
Products are charged taxes, which is fixed by government. If Pensonic annual pre-tax total are more than taxes being charged, then Pensonic profit margin will increase. On the other hand, if Pensonic annual pre-tax total are less than taxes being charged, then they will encounter financial problem. Lower cost competitors/ imports
Competitors of Pensonic are selling low cost product which in same categories. This make Pensonic will lose customer which prefer for low price product after comparison. Thus, Pensonic need to search for ways to keep existing customer and find new customer such as lower the cost. 4. More competitive market
Pensonic has many competitors which are selling the same product such as Panasonic, Sharp, Electrolux and others. Thus, Pensonic need to find ways to attract new customers and increase customer confident to our products
6.0 Internal EnvironmentA company's internal environment is the setting that consists of the essentials within the company. These include existing employees, corporate culture and management. 6.1 Corporate CultureThe founder of Pensonic Holdings Berhad, Datuk Seri Chew Weng Khak believed that strong customer care strategy is the only way to compete against with the competitor. Strong customer care can win the customer's confidence on the products. Customer orientation strategy is the way that a business focuses its product or service to consumers. Dato Chew believed that the success of the group was its customer-oriented strategy as well as in keeping strong to the local roots. Pensonic holds a strong belief that the high quality of products and services are able to meet the high satisfaction of the customers.
Therefore, Pensonic always consolidate its position as the leader in quality and reliability. 6.2 Corporate Resources6.2.1 Research and Development (R&D)Pensonic provides the customer with a high quality products and services. R&D team developed by qualified engineers and highly trained technicians. The reliability of the products is achieved by the R&D team through constant product improvement and use of better quality materials in the production. Pensonic Holdings Berhad has allocated RM 49 million for the development of innovative products and for is new R&D research center in Penang Science Park until year 2016. R&D is responsible in innovate new products and improve the existing products in order to meet the customer satisfaction. Pensonic had invested RM20 million on developments of light-emitting diode (LED) products and sell a wide range of new products to overseas market.
6.2.2 Human ResourceHuman resource department is helps managers to recruit, select, train and develop members for an organization. It is concerned with the people's dimensions in organizations. Besides that, human resource department serves professionally as the organization's corporate communication segment. A typical Malaysian company, Pensonic management encourages participatory consensus by building a close upward and downward communication. Human resource department engages actively in the company's overall production and performance. It also involves as a primary partner, and advisor, in the decision making process with the top – level management. 6.2.3 MarketingMarketing department in an organisation is responsible for marketing strategy, creating of corporate style, conducting customer surveys, advertising, public relations, researching. Pensonic had introduced a mini portable fridge which is a green product. Pensonic have to consider in terms of the quality, design, safety, packaging and so on. Pensonic distribute their product through the different channel which decides by the marketing department. Besides, promotion strategy also needs to consider by the marketing department of Pensonic. 6.2.4 Financial
(Source:http://www.malaysiastock.biz/CorporateInfomation.aspx?type=A&value=P&securityCode=9997) The figure above shows the financial of the Pensonic over the 5 years. Pensonic have strong financial position in year 2010 which revenue is RM302, 122,000 and profit is RM3, 348, 000. But, it has slightly decreased in 2011 and tremendously decreases in year 2012. Although Pensonic is in a loss in year 2012, but there have a tremendously increase in year 2013. Overall, the financial position of Pensonic is in a profitable situation. 6.3 StrengthSkilled employees
Pensonic employ many skilled workers in working area. This is because Pensonic want to deliver the best quality product to customers. For example, skilled employees that work in manufacturing area will careful inspect the product before the product leave the factory. Good design
Pensonic has established an R&D department. So that, Pensonic is able to repeatedly change the external appearance of products to meet the different customer requirement in different time. Good image marketing
Image marketing means that a brand/ company that enables to influence other to purchase the products. Pensonic believe that they have good image marketing and strong brand reputation that enables to breakthrough any obstacles or crisis. Good financial statement
According to Pensonic annual report 2013, we can notice that Pensonic has strong financial statement. This is because the annual report clearly shows that in 2013 revenue and gross profit increased compare with 2012. 6.4 WeaknessLack of advertisement
Pensonic is a company that rarely makes advertises. Thus, less people able to notice exist of Pensonic brand. This makes some customer feel that Pensonic is a new brand name and lack of confident to their products. Thus, customers will prefer to choose competitors' products.
Increasing internal cost
Pensonic has made an enormous investment in R&D department to purchase new technologies. So that, Pensonic can spearhead in sales and product innovation compare to competitors. Limitation of product in style
Pensonic has weakness in limitation of product in types. For example, Pensonic only selling the business refrigerator and did not sell home use refrigerators. This make Pensonic loss customer that want to purchase
refrigerator that for home use.
7.0 Analysis of strategic factor7.1 SWOT analysisSWOT analysis also called as SWOT matrix. It is a method that used to identify or assess the strengths, weakness, opportunities and threats in Pensonic Company. This analysis helps Pensonic to identify their competitive advantages and disadvantages, so that able to compete with others and achieve the goals. There are 2 categories of SWOT analysis:
Internal
Strengths — are characteristics of internal Pensonic business that bring advantages. Weakness –are characteristics of internal Pensonic business that cause disadvantages. External
Opportunity – external factors that bring advantages to Pensonic Threats – external factors that bring disadvantages to Pensonic 7.2 SWOT analysis of PensonicInternal analysis Strength
Skilled employees
Good design
Good image marketing
Good financial statement Weakness
Lack of advertisement
Increasing internal cost
Limitation of product in style
External analysis Opportunities
Innovation
Product and service expansion
Handle complex situation Threats
Price wars
Increasing government taxes
Lower cost competitors /imports
More competitive markets
7.3 Review of vision and mission
7.3.1 Vision
Pensonic set their sight on sustaining proud reputation as one of the most successful enterprise in Malaysia. Besides, Pensonic want to expand their
business and branding into largest population's country. In order to achieve vision, Pensonic has put effort in managing company and innovating and developing the quality or increasing the competitive advantages of products to fulfill customer requirement in different countries. 7.3.2 Mission"Quality is our priority"
Mission of Pensonic is to deliver quality products and services to meet the customer satisfaction and consolidate position as leader in quality and reliability. Pensonic has gone all out for continuous improvement, incorporate innovation and technology to create customer value. Due to that, Pensonic has made a huge investment in R&D area/department and purchase new technology. 7.4 TOWS matrix-69112438600Internal
factors
External
factors Strength
Skilled employees
Good design
Good image marketing
Good financial statement Weakness
Lack of advertisement
Increasing internal cost
Limitation of product in style
Opportunities
Innovation
Product and service expansion
Handle complex situation SO strategies
Produce quality products (S1,O1)
Solve the problems
(S1, S3, O3)
Promotion (S4,O2) WO strategies
Increase the awareness of people to Pensonic products (W1, O2) Emphasize useful R&D (W2, O1)
Expansion the product in more style (W3, O1, O2)
Threats
Price wars
Increasing in taxes
Lower cost competitors/imports
More competitive market ST strategies
Improve product competitiveness (S2. S1,T3)
Exchange cheaper materials (S1,S4,T1, T3,T4)
Find solutions for problems (S1,T1,T3,T4) WT strategies
Increase advertisement (W1,T4)
Reduce the cost in useless area (W2,T1,T3)
Expansion of product in style (W3,T4)
SO Strategies
SO strategies are using Pensonic internal strengths to take advantages of external opportunities. Produce quality products (S1,O1)
Pensonic has employed many skilled workers. Thus, skilled employees are able to provide many ideas and make innovations to improve the quality of products along the production line. Solve the problems (S1,S3,O3)
Besides, skilled employees in Pensonic are able to handle complex problems. They are able to reduce the appearance of problems or solve the problems. Employees will do a research to the problems and then find ways to solve it and prevent the same problem happen again. In sales area, Pensonic that has good marketing image believe that they can solve any problems. This is because they believe that they able to influence customers to purchase their products. Promotion (S4,O2)
Pensonic is a company that selling variety of products. Thus, Pensonic had organized promotions to attract customers to purchase products such as Year End Warehouse Sales, Merdeka Charity Carnival and others. This makes Pensonic has good financial statement and make profits in the end of years. WO Strategies
WO strategies aim at improving internal weakness by taking advantage of external opportunities. Increase the awareness of people to Pensonic products (W1,O2) Pensonic are seldom make advertisement and make people unable to notice the exertion of Pensonic products. Besides, innovation of product also can increase the awareness of people to Pensonic products by creative, appearance or special usage of products. Emphasis useful R&D (W2,O1)
If Pensonic only emphasize on useful R&D can reduce the internal cost. Thus, Pensonic can choose to make an R&D in innovation of products, expansion of products and service.
Expansion the product in more style (W3,O1,O2)
Pensonic can expand the product style to break the obstacle of limitation of product in style and expand in products and service of Pensonic. This can increase their customer because of Pensonic products have many options to choose.
ST Strategies
Improve product competitiveness (S2,S1,T3)
Pensonic that has many skilled employees and good design, attractive and quality products can improve their product competitiveness. This make Pensonic can compete with lower cost competitor. Exchange to cheaper materials (S1,S4,T1,T3,T4)
Skilled employees in Pensonic are able to find other suitable and cheaper materials to replace the expensive materials. This can result in increasing the financial statement and avoid price wars from competitors, compete with lower cost competitors and increase Pensonic competitive market. Find solutions for problems (S1,T1,T3,T4)
Pensonic faces several problems such as price wars, lower cost competitors, more competitive market. Thus, skilled employee can find solutions to solve these problems. WT Strategies
WT strategies are defensive tactics directed at reducing internal weakness and avoiding external threats. Increase advertisement (W1,T4)
Pensonic can increase the advertisement in certain area to increase the competitive market. Make advertisement can increase the awareness of people to Pensonic product and customer will purchase it. Reduce the cost in
useless area (W2,T1,T3)
Pensonic had spent money in R&D area to increase the product quality and appearance. Thus, Pensonic should only choose the important products and make innovations. This can reduce the expenses in useless area and increase the revenue.
Expansion of product in style (W3,T4)
Pensonic should expand the product in style so that can open up more market. Increase the market area able to increase the profit and compete with competitors. This can make customer have more confidence to Pensonic products.
Suggested StrategyMarket Penetration StrategyPensonic Holding Berhad should consider implementing this strategy because it still has a vast amount of potential customers in the current market. This is because the market is not saturated as customers constantly changes electrical appliances throughout the years of usage. Therefore, Pensonic should take into consideration of advertising media as it can reach out to mass potential customers. Pensonic must also understand the effectiveness of modern advertising media such as e-advertising through social websites such as Facebook and blog spots as compared to traditional media such as magazines and newspapers. Nowadays, people spend time on internet and take an active role in choosing what to look at. So, advertising media can rapidly using internet, websites or blog to promote their products for consumers. In this, Pensonic can gain more exposure and develop its brand resonance in customers' mind. Consequently, this will lead to Pensonic gaining substantial gain in current market that Pensonic plan to further strengthen its position in this market. Product Development StrategyProduct Development Strategy can be achieved by using Research and Development (R&D).
R&D aimed for developing new products or improving existing products. Researches have shown that environmental friendly products are getting more and more response from customers as generally public is more concern about the environment. Therefore, Pensonic should recognize the changing pattern in its customers' buying behaviour and collaborate with the manufacturers to produce more eco-friendly products that meet the requirements of customers and at the same time fulfill their desire to preserve the Earth. Recyclable products should be emphasized in manufacturing the products of Pensonic. Pensonic should be well aware that customers are willing to pay more for the environmental friendly products especially products that reduce electrical consumption as they can enjoy cost of energy-efficiency improvements through savings on their energy bills. Contractual Agreement with ContractorsPensonic can seek for collaboration with main contractors in the country that have projects in construction of new buildings especially sky scrapper to supply electrical appliances to all the new units of the construction sites. In this, Pensonic can achieve large number of sales by just having collaboration with few contractors.
As a result, Pensonic do not have to emphasize solely in increasing its sales through direct market especially in this competitive era. Besides that, Pensonic can also attract new potential customers as these customers can have the first hand in trying out Pensonic's products without having to purchase them. Implementation9.1 Eye-catching websites and e-advertisingPensonic should redesign their websites to be much more interactive and building new sponsorship programs and other enticements on their sites. Therefore, they will choose to purchase the products when people easily get attracted from the advertisement. Besides that, e-advertising such as through blog advertisements such as Nuffnang can attract Generation Y that is computer savvy and in need of electrical appliances especially upon buying a their very first real estate property. 9.2 Sponsorship for events related to the environmentPensonic should position themselves in the minds of customers that they care about the future and upcoming generations by showing concern about the environment.
Therefore, Pensonic can get involve in events with the theme 'Go Green' through sponsorships in monetary and physical form to send out the message that the company share the same belief and mentality with the customers. Subsequently, customers are not so reserved in purchasing Pensonic's products as they are more associated with the brand name. 9.3 Special discount to contractorsPensonic can offer contractors a reasonable amount of discount to contractors that purchase the products in a large amount. In return, contractors can display Pensonic's products in their display houses so that a healthy relationship and trust can be built between Pensonic and the customers. This will eventually lead to those customers purchasing additional electrical appliances other than those appliances provided by the contractors. Therefore, Pensonic can enjoy subsidiary sales as a result of collaboration with the contractors as it is a very strong promotional tool for the company.
Evaluation and ControlThe basic premise of strategic management is that the chosen of right strategies that will achieve the organization's mission and objectives. It is important to develop some potential strategies for the company and then analysis and evaluation each them of before implement. Finally, the controlling the strategies to ensure it implement according to the plan is essential for the management. Pensonic had implemented The Balanced Scorecard approach that can create value along measures such as innovation, product quality, technological leadership, and operational process efficiencies and evaluate and control company's performance in four perspectives: Customer perspectives
Nowadays realization of the importance of customer focus and satisfaction in business were developed significantly. This is because if customers are not satisfied, they will find other suppliers that will meet their needs. Besides, Pensonic is a customer-oriented company but it is also need to maintain a good relationship with supplier to get more information about the current trend and consumers desired. By this way, it may also bring the opportunities for company to develop new product, explore new market or retain customer and hence performance of company may improve. Financial perspectives
Company would pay more concerned on the market share, revenue growth, profitability of company and also risk assessment. According to the objectives, Pensonic may take corrective action and controlling immediately once they investigate the occurrence of the variance. Thus, this can prevent company from experiencing loss or decline market in the future. Internal business perspectives Allow managers to well-known how their daily business is running and whether their products fulfill consumer expectation. Hence, Pensonic offered the product by according to the focusing on innovation and production. Besides that, Pensonic also aimed to measure the performance in terms of maximizing profit from current products and following indicators for future productivity. From the objectives, it may also help to detect the defection and solve the problem immediately as it is occur unexpectedly. Learning and growth perspectives.
This perspective looks at the training of employee, and its shared corporate attitudes to self-improvement. Measuring development in this area allows managers to use the balanced scorecard to identify where to focus training funds to make them most effective. In addition to training, Pensonic also use the concepts like mentoring to share learning and best practice and foster the spread of shared corporate cultural values. Lastly, Pensonic focused on select and recruit new employees, retain the one who are good in working attitudes, skillful, and experienced since the slogan 'employee is the most essential asset in a company'.
11.0 ConclusionA growing of the number of the competitors todays, Pensonic Holdings Berhad should alert to the market and implement the new strategy to consolidate its position in the market. Excerpt from Sun Tzu's the art of war writing, know your enemy and know yourself, and in a hundred battles you will never be defeated. It is important for a company to know and understand their strength and weakness and also the competitors. SWOT analysis is a method for Pensonic to evaluate the strength, weakness, opportunity and threats of the company. Using SWOT analysis, Pensonic are able to understand the business better, address weakness, deter threats, capitalize on opportunities and take advantage on the strength. After the analysis, Pensonic can implement the strategies in order to achieving the vision and mission of the company.
Reference
Alina Voiculet (2010). The impact of external environment on organizational development strategy. Retrieved: April 10, 2014 from http://mpra.ub.uni-muenchen.de/26303/1/Impact_of_external_environment_in_developing_organizationaa_.pdf Businessweek.com. (n.d.). Pensonic Holdings Bhd (PSN:Kuala Lumpur). Retrieve April 5, 2014 from http://investing.businessweek.com/research/stoc ks/financials/financials.asp?ticker=PSN:MK&dataset=cashFlow&period=A&
amp;currency=native Dess, Gregory G., G.T. Lumpkin and Marilyn L. Taylor (2005). Strategic Management. 2 ed. New York: McGraw-Hill Irwin. Retrieve April 8, 2014 from http://sbaer.uca.edu/publications/strategic_management/pdf/01.pdf Family.com.my. (February 29, 2012). Dato Chew Weng Khak- Pensonic Group. Retrieve April 11, 2014 from http://www.family.my/dato-chew-weng-khak-pen sonic-group/ Jim, R. (September 23, 2012). Business strategy. Retrieved April 15, 2014, from http://www.tutor2u.net/business/strategy/balanced-scorecardperspective s.h tmlMalaysia Stock.biz. (n.d.). Pensonic Holdings BHD. Retrieve April 11, 2014 from http://www.malaysiastock.biz/CorporateInfomation.aspx?type=A&value=P&securityCode=9997 Pensonic. (n.d.). Our history. Retrieve April 5, 2014 from http://pensonI c.com/index.php/our-history/ Pensonic. (n.d.). Vision and mission. Retrieve April 5, 2014 from http://penson ic .com/index.php/vision-and-mission/ Pensonic. (2013). Annual report 2013. Retrieve April 5, 2014 from http://ww w.pensonic.com The star. (August 22, 2011). Pensonic defies the odds to become a success. Retrieve April 11, 2014 from http://www.thestar.com.my/Story/?file =%2F20 11%2F8%2F22%2Fbusiness%2F9187010 The star. ( November 28, 2012). Pensonic to invest RM49m on R&D. Retrieve April 11, 2014 from http://www.thestar.com.my/story.aspx/?file =%2f2012%2 f11%2f28%2fbusiness%2f12377851&sec=business The Star (2014). Malaysia's GDP grew 5.1% in Q4 2013. Retrieved April 10, 2014 from http://www.thestar.com.my/Business/Business-News/2014/02/12/ Malaysia-GDP-grew-5pt1pct-in-Q4-2013/ Treasury.com (2013). Malaysia's Government Procurement Regime. Retrieved April 10, 2014 from http://www.treasury.gov.my/pdf/lain-lain/msia_regime.pdfWikepedia. (n.d.). Pensonic. Retrieve April 5, 2014 from http://ms.wikipedI a.org/wiki/Pensonic Wikepedia. (n.d.). Strategic management. Retriee April 5, 2014 from http://en.wikip edia.org/wiki/Strategic_management
Related Topics