Stephen Daltry's the Hours Is Such a Delicate and Soul-Stirring Movie in a Subtle Way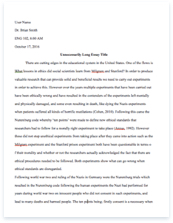 The whole doc is available only for registered users
Pages: 5
Word count: 1057
Category: Trifles
A limited time offer! Get a custom sample essay written according to your requirements urgent 3h delivery guaranteed
Order Now
The Hours a film Written by David Hare and directed by Stephen Daldry, starring Nicole Kidman, Julianne Moore, and Meryl Streep. Ordinarily, such a picture would have carried a potential for boredom. Yet there is nothing at all ordinary or boring about The Hours, which follows three women in three different time periods, who are all linked by Virginia Woolf's novel, Mrs. Dalloway. It gains a great achievement in direction, performance, editing, music, etc. The incredible acting talent of the entire cast makes The Hours, which won Best Picture (Drama) at the Golden Globe awards, one of the best films of its year.
In Mrs. Dalloway, title character Clarissa Dalloway gets out of bed one day, prepares to throw a party, and suddenly realizes she is not happy with her life. In the Hours, one woman writes this novel, another reads it, and the third lives it but all three emulate the life of Clarissa in some way. These three storylines, which each span a single day, though occurring at different time periods during the twentieth century, are presented concurrently during the film. Nicole Kidman plays the first of the three women, Virginia Woolf, whose mental illness and repeated suicide attempts led caring husband Leonard to bring the couple to a small country home away from London. The opening scene, one of the most disturbing I've seen with the exception of those from several Kubrick films, has Woolf walking into a river with her coat pockets filled with stones, and establishes the gloomy and depressing tone that exists throughout the entire picture.
The movie presents the characters' spiritual world by the outstanding performance of the actors. Nicole Kidman accurately captures some details just to the point, which perfectly expresses the sensitive and neurotic temperament of Virginia Woolf. There's an unforgettable scene when she lies beside the dead bird and looks into its eyes, the profound eyes make people shivered all over. The three women have different characteristics, but share some common feelings. They are living for others. Like Virginia says in the movie, 'My life has been stolen from me.' They try to escape from reality by making compromise, but at the same time, they wish to break free from all the restraints. In seeking self value, they struggle with the fate in different ways. What does it mean to be alive? This seemingly easy question puzzles all of the characters even us. To Virginia, if to be alive means conformism, it's better to die. She dreams of colorful life.
Her talent destines not to be buried under daily trifles. But the restrictions from her husband and the society repress her nature and emotion. The conflict can only be solved by death. To Laura, she lives for her family, which is also a burden to her. Peaceful even suffocating life can't bring her happiness and satisfaction. Mrs. Dalloway comforts and affects her. Besides, the visit of a neighbor friend is a driving force of her attempt to commit suicide. But finally, she chooses to live because of family responsibility, which awakes her and pulls her back to reality. Anyway, determined to make a change, she abandons her family and starts her own life. Clarissa, a symbol of feminism, lives an independent and modern life.
Kidman's performance as Virginia Woolf is extraordinary. She earned a well-deserved Golden Globe award for it. The author's silent broodings and preoccupation with her writing perfectly are captured perfectly, as are the situations in which Woolf struggles to find the right words, both to speak and to put down on paper. Kidman is remarkable in the incredibly moving scenes in which we see her condition degenerate further. At one point, Woolf lies down on the ground and stares at a dead bird, as if examining death, a central theme in the film.
Julianne Moore's character, Laura Brown, is a housewife whose story takes place after Woolf's, in the 1950s. She is reading Mrs. Dalloway while preparing a cake with her son for her husband's birthday. Despite her loving family, Brown eventually contemplates suicide, feeling that her role as a housewife is trivial. The result is a portrait of a desperate mother and wife who feels imprisoned by life and cannot bear to face another day. She, like Kidman, perfectly conveys the emotional torment of her character. It is impossible not to be disturbed when Moore, crouched in the bathroom, stifles her sobs from her worried husband as she ponders about abandoning her family.
The third and final story features Clarissa Vaughan (Meryl Streep), who finds herself living Woolf's novel in the present day as the main character, and she is even called Mrs. Dalloway by her friends. Clarissa is preparing to throw a party for her life-long friend Richard (Ed Harris), an award-winning poet suffering from AIDS. Like the two women before her, Streep's character also becomes emotionally distraught and depressed, and feels her life has no purpose. The interaction between Clarissa and Richard is one of the strongest bonds shown in the film. Richard's tremendous suffering is disturbing and saddening. Eventually we see the dying man perched in an open window and ready to jump, in front of Clarissa's eyes — the third attempt at suicide in the film.
These three storylines are linked in more ways than mere plot similarities. The most central idea is that the same mindset is shared by all three women, and that they experience the same emotions. It is an extraordinary fact that their entire lives can be wholly captured in a single day of storytelling. The film employs abundant and effective symbolism of flowers, eggshells, and shoes, among other things, which further connects these three human beings.
I feel the fundamental question of The Hours asks which of these three women was the happiest, and why. Indeed, this is difficult to answer, since none of them are very happy at all in the time that we see them. Love and relationships clearly play a central role in this answer, as do illness and death. Perhaps Kidman's most influential words in the film are, "Someone has to die so the rest of us can value life more." The Hours makes us ponder, it makes us probe at our own existence. It will deeply affect anyone who values thought in cinema. The Hours is a fantastic film with outstanding acting and an incredibly human theme.
Related Topics