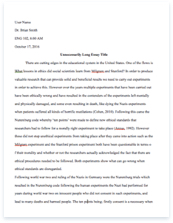 The whole doc is available only for registered users
Pages: 21
Word count: 5141
Category: Tea
A limited time offer! Get a custom sample essay written according to your requirements urgent 3h delivery guaranteed
Order Now
Introduction
Steeped Tea is a family-owned business, founded by Tonia Jahshan who runs the business with her husband Hatem Jahshan. The story of the company is one of personal achievement and entrepreneurship, aided by their Dragon Den success. The direct-selling model which the company utilizes is currently a rapidly expanding industry in Canada and the U.S. Steeped Tea products are promoted directly to customers so they can experience the products in a relaxing and social atmosphere at an in-home presentation. We have determined that this method is what differentiates Steeped Tea from the competitors and have recommended a marketing strategy focused on increasing the current number of independent consultants, specifically in Ontario. Through an investigation of consumer behaviour, market segmentation and an industry analysis, which are included in the appendices, we concluded that the best strategy to increase sales is to promote the opportunity for a small business presented by Steeped Tea. We decided the optimum target market would be women between the ages of 25-49 who are married and have children and incomes over $25,000 year. As well, we are targeting women who are health conscious and business-minded, and most likely to see the future opportunities with Steeped Tea.
Steeped Tea products are the highest quality and effectively branded to keep abreast with all competitors of loose tea. The product marketing strategy recommended is to provide consumers with nutritional information on all products to match the current trend on health. The products and consultant kit are well-priced and the career plan extensive. To complement the current incentives, our recommendation is to have a special promotion in September, offering free shipping for orders over $150, and to reward consultant recruitment with a $100 bonus for existing consultants, and $20 gift cards for new consultants. Steeped Tea is effectively promoted through tea parties and online through websites and social media. In addition to recommending daily updates and sharing on social sites such as Facebook and Twitter, our recommendation is for consultants to target events, such as lifestyle shows and community events to network with women who match our target market. Finally, the Steeped Tea product is most effectively sold in the homes of hostesses by the independent consultants; our recommendation to increase consultants through added incentives will place more consultants in the homes of Steeped Tea enthusiasts, and continue the strong growth of the company.
Marketing Strategy
Product
According to the company website, Steeped Tea offers over 80 different flavours of high quality loose leaf tea varying from black, green, white, herbal and wellness, oolong, roobios, flowering tea balls, pu-erh and maté. As well, there is an assortment of high-quality tea pots and accessories such as infusers, measuring spoons, infusing stir sticks, travel cups with infusers, and tins.To complement the tea line there is a food selection of sugar toppers, Steeped Tea's own gourmet blend of cake, scone and muffin mixes, as well as, spice rubs, dips and jams. The variety of teas available may not be as large as loose tea retail competitors such as David's Tea or Teavana, but is a very extensive choice for consultants to offer their clients. Steeped Tea is sold in two sizes, 50g and 100g bags. The two available sizes match competitors such as David's Tea and Teavana, and provide the customer with a smaller bag if they would like to try different teas, and a larger bag for price savings on their favourite product. Large tea leaves provide a full flavour and a higher quality than bagged tea. According to Katie Valede, a Steeped Tea consultant, Steeped Tea obtains its tea from countries that are at the optimum elevation and humidity for producing high-quality tea leaves; these include India, Sri Lanka, China, Japan and Thailand. Some tea is certified organic, and as well, Steeped Tea is involved in the Ethical Partnership. This shows the company is providing its customers with a high quality product in line with its top competitors. To become a Steeped Tea consultant, a consultant kit must be purchased.
This kit provides everything a consultant needs to get started in the business. The current kit advertised on the website includes a 47 oz stainless steel teapot, 9 delicious teas, Smokey Tea-Aki rub, a honey stick variety pack, Lemon Drop rooibos soap, a Perfect Pot Size measuring spoon, 1 Pot tea sacs, a clip on tea infuser, a Classic Tea Collection, catalogs, opportunity brochures, order forms and a Steeped Tea apron. Steeped Tea is sold at full service tea parties including demonstration, taste tests and a social experience. This sets Steeped Tea apart from other loose tea leaf competitors, and this important concept for the product will be reinforced through this market strategy by targeting consultants to help increase contact for parties.
As a result, more consultants will be recruited to showcase the product. With the increasing trend in health, we recommend that consultants should be trained on the health benefits of tea, and should be provided with ingredient lists, as well as, nutritional information to have at tea parties. Currently, Steeped Tea only offers ingredient lists to their customers, yet competitors like David's Tea have ingredient lists and full nutritional information available online and in-store. The educational component will help Steeped Tea attract loyal customers as they have not only sampled the tea but have the nutritional information to match. Product branding is currently very effective. Tea is packaged in bags that include the Steeped Tea logo for consistent branding. Social media carries on the consistent branding and the main Facebook page includes the Dragon Den pitch. Price
The independent consultant kit is competitively priced at $149 for a value of over $350. This price is competitive with other direct sales companies. To start as a Pampered Chef consultant the kit is $195, and for Epicure it is $175. This information was gained from the current company websites. Therefore, we recommend no changes to the consultant kit.
Consultant Kit|
47 oz. Stainless Steel Teapot| 9 Delicious Teas – The Top Sellers| Our Famous Smokey Tea-aki Rub| Honey Sticks Variety Pack| Lemon Drop Rooibos Soap| Perfect Pot Size Measuring Spoon| 1 Pot Tea Sacs| Clip On Tea Infuser|
Classic Tea Collection| Catalog|
Opportunity Brochure| Order Forms|
Steeped Tea Apron| |
Table 1
To encourage a Steeped Tea customer to become an independent consultant, we have determined that further incentives can be implemented to supplement the current program. Currently, the hostess of a party will have her shipping for free if the party achieves $250 in sales, which is below the normal party average. To increase incentive, it is recommended that free shipping be offered for sales over $150 instead. Many of the direct sales companies like Arbonne and Melaleuca have a special during certain months, which they advertise on their websites. It is recommended that a special promotion to recruit new consultants be implemented in September, 2013. Any independent consultant who recruits four new personally sponsored consultants will get a $100 bonus, and if their new recruits sponsor 2 new recruits in their first and second month, they receive a $20 gift card each month.
These bonuses will be above and beyond the regular incentives included in the career plan, and consultants should be encouraged to reach their targets every month to receive their incentives and advance in leadership. Steeped Tea is strategically priced alongside competitors of high-quality loose tea leaves, offering consultants a consumable product that provides consistent re-ordering along with high-quality and nutritional value. The loose tea is sold in 50g bags that range in price from $6.99 a bag to $20.99 a bag, and the 100g bags range from $10.99 to $21.99 per bag. These prices closely match competitors, so we recommend no changes. Promotion
As Steeped Tea has shown success through its unique offering of a tea party experience, we believe the company will grow and gain a profit through implementing the following strategies targeted at the independent consultants who promote the company. Steeped Tea offers a personable experience to shop and sample their quality products. We recommend that existing consultants continue to promote Steeped Tea through "word of mouth", and by using social networking such as Facebook, Twitter, LinkedIn, You-Tube, Pinterest, Instagram and blog sites. These social network sites are being fully utilized by all direct sales competitors, and consultants should be updating and sharing their sites daily with news, recipes, blogs, and tea party information. Considering the increasing trend in health awareness, we have used this to specifically target consultants who are women, preferably with families and who are business-minded, with an entrepreneurial spirit, as well as, health conscious and physically fit.
This can be facilitated by setting up booths with samples available at lifestyle shows, health facilities, community events, trade shows, and employment events. Unemployed mothers can be targeted by having Steeped Tea offered at play groups and community centers to promote Steeped Tea to the specific target market and perhaps recruit other mothers to be consultants. Consultants should be trained to express the benefits of being a consultant, which include a flexible schedule ideal for women who have children, making extra income from a substantial 30% commission especially for stay-at-home moms, training and support to learn more about the quality of Steeped Tea products, and finally, travel and rewards opportunities. Steeped Tea has a comprehensive promotion for their consultants (Career Plan, 2013). This gives consultants the opportunity to move up levels and receive commissions, bonuses, and free products according to sales and recruits. This strategy is comparable to other successful direct sales companies.
We recommend an additional incentive to these current offerings to help promote the benefit of becoming a Steeped Tea independent consultant. We believe an additional $100 bonus for recruiting a new consultant will encourage existing consultants not only to sell the product, but to market the business experience as well. New independent consultants will also be encouraged to immediately start recruiting new consultants by receiving a $20 gift card for personally sponsoring another consultant in the first two months in the business. Targets every month should be met by consultants so that the consultant can achieve all the benefits associated with their level of achievement. Place
Hatem and Tonia Jahshan founded the company in Hamilton, Ontario. Through research, it has been determined that the province they created their company in is also the most ideal to market in. Statistics show that the Canadian tea market in the grocery channel was worth $415.1 million. Of that $415.1 million, Ontario holds $169.2 million. This shows that Ontario holds just over 40% of the tea market for Canada (The Tea Association of Canada, 2012). A further breakdown follows:
Province| Value| Percentage|
Ontario| 169.2 million| 41%|
Quebec| 65.5 million| 16%|
Alberta| 61.9 million| 15%|
BC| 59.8 million| 14%|
Man + Sask| 35.1 million| 8%|
Maritimes | 23.6 million| 6%|
Table 2
Ontario appears to be the most realistic location to implement a marketing strategy to increase independent consultants. Beyond this, incentives to other provinces and into the United States should occur in the future. As more consultants join the Steeped team, products can be sold through various regions. Our hope is to have a large number of consultants covering most medium to large size cities within Ontario. By accomplishing this, tea parties and products can be sold through Ontario efficiently and effectively. Tea parties are the main avenue for selling and promoting the product. This is also a great place to target new consultants. Existing consultants must utilize this setting to promote the Dragon's Den pitch and generate new consultants to the business. We recommend that the optimal locations for Steeped Tea consultants to network and meet new customers and potential independent consultants are lifestyle shows, health facilities and community events, trade shows, employment events, play groups and day care centres. In addition, customers can also order online though the company website; however, this must still be accomplished through an independent consultant, maintaining the personable shopping experience that Steeped Tea has to offer.
APPENDICES
Week 7
Consumer Behaviour
Can you identify what steps and influences are likely to be involved in the purchase of your product? Some of the steps and influences are likely to be involved in the purchase of Steeped Tea products are: 1) Problem Recognition
The consumer buying process begins when the buyer recognizes a problem or a need. Our consumers will be influence by the invitation to a "Tea Party". By this invitation it creates the need to be among friends over a nice cup of tea. 2) Information Search
Our customers would undertake an external search for information, the primary source is personal. For instance when they are invited by a friend to a Tea Party, the friend will explain the product, the benefits, and the free gifts, that you can become a consultant or host and make money, and most importantly have a good time among friends. 3) Alternative Evaluation
Throughout the duration of the Tea Party the consumer will be able to evaluate alternatives in terms of the functional and psychological benefits. 4) Purchase Decision
The consumer can order our products by attending a Tea Party or by shopping on our website WWW.steepedtea.com. Steeped Tea has monthly specials, host specials, and guest specials. We have great prices that vary from $6.99 to $100. 5) Post-Purchase Behaviour
The experience of a Tea Party connecting with friends and family is the magic ingredients that make the customer want to buy the product from our company or maybe become part of it.
How might they impact your marketing strategy regarding the product, place, price, and promotion? Product
Hosting Tea Parties makes the product so popular each Tea Party yields an average of $500 in sales. We had the amazing honor of being rank No. 27 on Profit 500's list of Canada's Fastest – Growing Companies and named No. 1 and Industry Leader in the Food Processing and Distribution Sector. Place
Appearing on CBC's Dragon Den gave us the opportunity to partner with investors, David Chilton and Jim Treviling. With their help and advice, we are now sharing Steeped Tea and partying with the U.S consultants and teams. Focusing on ongoing growth and expanding into the 26 billion direct sales markets in the U.S. Company Value $1,250,000
1.3 millions in sales
10% profit margin
Price
Because of the strategy in the market we can keep our products at a reasonable price varying from 6$-12$ for 50g-100g depending on the type of tea purchased most of our products are under $100 and Consultants receive a twenty-five percent commission on sales and receive bonuses on reaching milestones. The host receives free shipping, specials and half-price items and discounts on products depending on the volume of sales. Promotion
The best strategy is the direct-selling model which is currently a rapidly expanding industry in Canada and the U.S. We promote our products directly to our customers so they can have the experience of our products in a great atmosphere in a home presentation. Once people try Steeped Tea they will want more.
Week 8
Market Segmentation & Target Markets Options Menu: Forum How can you group buyers into segments based on the dimensions discussed in Chapter 9. Identify which segment(s) would be the best to target as consumers of your product. Geographical: Sales for Steeped Tea are mainly based in Canada and the United States. Sales have increased in the United States and Canada leaving the consumption of teas over 65 million. There are 127 million Americans drinking tea, with 80% of home owners purchasing for their homes with the majority of these numbers in north and south regions. The United States has great potential for Steeped Tea products considering the company started within Canada and now with its growth is moving further south. Large cities are more accessible when providing consultants and hosts, providing Steeped Tea products for surrounding areas. For example, when online shopping simply put your postal code in and the closest 5 consultants will come up in the results and you can choose what city works best for you. This is marketing to target potential buyers living within those large cities and having the product available.
Demographical: Tea is enjoyed by men and women, but 65% of them women. Black, green and herbal teas are more popular with women and more specifically, women under the age of 34 are attracted to herbal teas. Steeped Tea should be targeting men and women, ages 25 and higher; single and married. Women however are more likely to attend "tea parties" and purchase tea even with the increase of men drinking tea. As an income, those who make 25,000$ a year would be more likely to purchase Steeped Tea products, based on the price range of the products. Having many types of teas with a higher quality may be more expensive but it will increase the sales revenue and profits because it will be providing for many more customers who can afford it. Psychographic: Steeped Tea is a social event, hosting tea parties to make a profit. More socially active people are the ones who should be targeted, not only would they be more likely to attend a tea party, but also host parties and consult. Targeting more extroverts would increase sales because more people would attend and host parties. Having herbal and wellness teas target more health conscious and physically active people. Behavioral: Steeped Tea is a company with many types of tea products which serves the purpose of satisfying the needs and wants of more than one category.
Having black, green, herbal and wellness, white, rooibos, pu-erh, oolong, and flowering tea balls, hot chocolate and lattes gives such variety of products to individuals who prefer certain types of teas opposed to others. Steeped Tea targets those looking for a high quality tea to drink regularly. Sampling and purchasing the tea differentiates Steeped Tea from all the competition. Other benefits include preference over other products, relaxation and health reasons. Decreased heart attacks and calories burned when drinking specific tea products would entice those who are more physically active and health conscious becoming beneficial. Overall, the marketing mix of Steeped Tea should be targeting physically and socially active women aging 25 and higher in Canada and the United States and any highly populated areas. Benefits and features should be advertised to increase profits. Health benefits should be the main priority and focus for those who are physically active. Having tea parties is beneficial for those who are more socially active, and ways they can benefit when becoming a host or consultant. Perhaps consider recipes that are focused on iced version using loose lead teas for the more south regions where climates may not be as cool as up north.
Week 9
Industry Analysis
Based on the information provided by tea.ca, tea is the second most consumed beverage, only behind water. Tea consumption is also expected to jump to 40% by 2020. This is due to an increase in consumer health interest. Canadians are currently drinking almost nine billion cups of tea a year, bringing the tea market in grocery channels to $415.1 million. Of that $415.1 million, Ontario leads the Canadian market with $169.2. This is over $100 million above the next province. Sales have seen an increase of 4% going into 2012. Within the tea market, specialty tea has seen a 3% growth rate and continues to outpace regular tea in sales (dollar) volume. With that said regular bag tea represents 76.6% of the marker while specialty tea represents 23.4%. Table 1| Teavana| The Tea Emporium| Argo's Tea|
Product Identity| * Teavana, loose leaf teas * 110 teas offered (Found in location section) * Large range of products including tea, iced tea, teapots, cups, mugs, coasters, trays, trivets, teapot warmers, music, and books| * Extensive variety of loose leaf tea from around the world (white, green, black, oolong, pu-erh ayurvedic, flowering chai, herbal, wellness, fruit, mate, rooibos, iced tea). * Over 140 varieties. * Large selection of accessories ranging from German glassware to Japanese cast-iron and chinaware. Available in-store only. * Small selection of tea pots, mugs, infusers available online.| * all natural tea-based signature drinks, over 30 varieties of loose leaf teas, fair-trade organic coffee, fresh-baked pastries, specialty foods, and a selection of teaware and accessories| Product Strategy| * Specialize in the loose leaf business of tea (less major competitors )
* This product is for consumers who want quality and a convenient location (shopping malls) * Sell these products through retail and online * Target consumers in the US, Canada, and Mexico| * Quality product and quality service * Knowledgeable staff. * Private tastings can be arranged with a minimum of eight students. * Bi-weekly School of Tea Seminars.| * Emphasize the healthy aspects of tea as an alternative to coffee. * Chicago-based Argo Tea strives to redefine the message of tea as a healthy beverage and lifestyle choice, to create unique, all-natural tea-based beverages and to provide customer experiences that reflect modern designs and a sustainable environment.| Product Quality| * High level of richness and quality is stressed on their website| * The highest quality loose leaf tea from around the world.| * modern production facilities and brewing facility already certified by FDA where trusted signature drinks are splendidly blended with unique ingredients and teas * Argo blends are handpicked from some of the global best in tea growing * unique Argo recipes| Benefits| * Customers are choosing this product because of the brand name. This is a brand with over 300 locations.
* Customers are able to help those in need. 1% of profits go to the CARE program. Program is designed to help fund education, access to safe water and economic development worldwide| * A place to shop for an extensive selection of high quality tea * Staff – extremely knowledgeable * A quiet atmosphere to enjoy a quality cup of tea * Brand – identify with owner| * Argo Tea is conveniently located where you live and work. They are environmentally and socially conscious yet fun and contemporary every morning, even when you're short on time and money.| Price Strategy| * Teas range from $6.80 to $34.95 (Majority in the $6.80-$10 range) * Accessories can cost as much as $250 (Tea Makers) * Clearance section on the website with products discounted at 30-75% off| * Loose tea sold in 25g (only specialty), 50g, 100g, up to 250g. * Prices range from $3.48 to over $16.25 for 50g bag. Average price in $5 range for 50g. * Tea seminars are $25 and include a tasting of the teas specific to the seminar, a small gift of tea and 10% off a tea purchase on the day of the class.| * Their prices for loose leaf teas varies from 9.95 – 12.95 * Signature gift set 239.95
* Tea for two gift set 20.95 * Sampler set 9.95 * Tea ware varies from 7.95- 164.95 * Discounts up to 75% * Free shipping on order more than $40| Promotion Strategy| * Retail stores have a glass storefront featuring a range of products sold * Name and logo easily visible when walking by * Online site promoting all forms of teas (broken into sections such as herbal, fruity, accessories, etc.) * Facebook pages for Teavana US, Canada, and Mexico| * Stores have glass storefront – large selection visible. Loose tea neatly displayed in large black canisters behind the tea bar. * New modern logo, elegant and classic to differentiate brand. * Website, Facebook, Twitter| * To convince members of the target audience that Argo Tea is convenient, hip, and socially and economically responsible * They have stores, they sale they bottle product in grocery stores, and they have a website that you can order their products from.| Placement Strategy| * 300 Locations within the US, Canada, and Mexico * Sold online through www.teavana.com| * 4 locations in the core of downtown Toronto * Eglington street store – flagship store, includes school of tea and tea lounge. * Danforth street location includes tea bar. * Two locations in shopping centres, one in First Canadian Place and the other in Loblaws Maple Leaf Gardens (with tea bar).
* Online shopping.| * barista stands in front of each of the cafes, handing out 2-ounce tea samples to pedestrians * always sample at the counter * we believe in guerilla marketing and in word-of-mouth| Management Capability| * Founded in 1997 * Acquired by Starbucks on December 31, 2012| * Shabnam Weber is the sole owner and has opened restaurants in Bermuda and Germany in the past. * Inspired by specialty tea shops in Europe and the lack of places to find high quality tea in the Toronto area. Opened the Tea Emporium on her return to Toronto.| * Headquarters in Chicago * Founded in 2003| Market Share| * NA| * Limited to four locations in Toronto. Estimate of market share in Toronto and area about 30%, in Canada less than 10%. Not available in the U.S.| * NA| Positioning Approach| * Differentiated: Teavana is heavily focused on the retail space while Steeped tackles the direct selling approach.| * Education -Tea Specialist Certificate, School of Tea seminars. * Lounge – relaxing environment to enjoy a quality cup of tea.| * Retail approach * Direct sell approach| Core Competency's| * Being owned by Starbucks, expansion opportunities are greater than ever * Opportunity to bring Starbucks products into Teavana and Teavana products into Starbucks * Impressive retail experience|
* Focus on education. * Owner on the Board of Directories of the Tea Association of Canada. * Created the Tea Sommelier Programme taught at colleges across Canada (in coordination with the Tea Association of Canada and Canada's first School of Tea).| * Impressive retail experiences they are call "The Starbuck Tea".| Competitive Advantage| * Yes and No. * Yes: Teavana has an opportunity to expand at a much faster rate than Steeped * No: While they are both targeting the loose leaf market, Steeped is more focused on direct selling and a social experience| * Location in densely populated city attracts customers that can walk in and purchase high quality tea on demand. * Educational component. * High profile in tea industry| * Yes, the fact that Argo Tea has been around a bit longer and they are a store gives them a bigger advantage to target the working class * No, Steeped Tea is targeting the home it is a different approach that Argo Tea does not have.|
Table 2| David's Tea| Teaopia|
Product Identity| * Over 150 teas to choose from varying from black, green, mate, white, oolong, pu'erh, and rooibos * Offers accessories such as mugs teapots, and infusers * Walk into the store and grab a cup| * Loose leaf tea varieties (black, White, herbal, etc…) * Over 100 types of teas * Accessories including tea pots, infusers, kettles, cups and more. * Brewed tea available for purchase in store.| Product Strategy| * Selling product in high populated areas, for example downtown areas of large cities and within shopping centres. * Sell product retail and online| * Tea as relaxation and reflection time. * Sell products in retail locations as well as online for convenience. * Customers browsing in the mall are targeted.
* Great place to relax after shopping, chat with friends or pull in a window shopper.| Product Quality| * High quality loose leaf| * High Quality "Top of the line" products| Benefits| * Healthy| * Health benefits * Naturally sourced products, not factory made. Keeps leaf workers employed. * A chance to relax without the use of alcohol or large amounts of caffeine or sugar.| Price Strategy| * Teas range from $4-15 per 50-100 grams depending on the tea * Offering a free tin mug with any 100 gram purchase| * Prices are between 6$ – 10$. Speciality leaves are up to 34.95$. * Accessories range from 5$ – 200$+| Promotion Strategy| * NA| * Retail store front attracts mall customers. * Large TEAOPIA logo brightly lit, yet darker, relaxing atmosphere still inside. * Website is neatly laid out in sections and has a relaxed colour palette.| Placement Strategy| * Sold in Canada and US * Retail and online| * 48 locations across Canada and online website| Management Capability| * First store opened in 2008 * Owned by two cousins who are tea entrepreneurs and tea lovers| * Founded in 2005 * Sold in 2012 to Teavanna (subsidiary of Starbucks)| Market Share| * NA| * Estimated 40% of Canadian market prior to purchase.| Positioning Approach| * NA| * Retail focused|
Core Competency's | * NA| * Now owned by Starbucks, these competencies will be adopted. * Focus on Green Earth. * Focus on health| Competitive Advantage| * David's tea is a competitor to Steeped Tea however they are using a different approach to selling. David's tea is retail and online and while growing Steeped Tea has more of a direct selling approach * While David's tea continues to grow at a much faster rate, Steeped Tea offers majority of the same| * Teaopia has an advantage to attract new clients in mall locations. * Tea samples are handed out to passerby, attracting new clients.
Competitor Analysis
Based on the tables above, Steeped appears to have five major competitors within the US and Canada. However, two of these companies are owned and part of Starbucks as of 2012. All the companies have a focus on healthy living and offer a large range of teas and accessories. It appears that all of Steeped Tea's competitors have a retail location. This however, is not considered an advantage over Steeped. Steeped focuses on the social aspect of their product. Tea parties give consumers an opportunity to communicate with other people while enjoying new products. Steeped also gives consumers the opportunity to join the team and make money selling a healthy product. It has become apparent that Steeped has made the right choices to differentiate themselves from the competition.
Works Cited
Argo Tea. 2013. Retrieved July, 2013 from http://www.argotea.com/
"Become a Consultant". Epicure Selections. 2013. Retrieved July 15, 2013 from http://www.epicureselections.com/en/join/become-a-consultant/.
"Business Centre". Melaleuca The Wellness Company. 2013. Retrieved July 15, 2013 from http://www.melaleuca.com/BusinessCenter/BusinessCenter.aspx.
"Career Plan". Steeped Tea. 2013. Retrieved July 15, 2013 from https://bbol.embanet.com/courses/1/SL-CSSL43/db/_3086286_1/Career%20Plan.pdf.
"Come Join Us". The Pampered Chef. 2013. Retrieved July 15, 2013 from http://www.pamperedchef.ca/join_us/join_us.jsp.
Davids Tea Inc. 2013. Retrieved July, 2013 from http://www.davidstea.com/.
Steeped Tea. 2013. Retrieved July, 2013 from http://www.steepedtea.com/.
Teavana. 1996-2013. Retrieved July, 2013 from http://www.teavana.com/.
"The Arbonne Opportunity". Arbonne. 2013. Retrieved July 15, 2013 from http://www.arbonne.ca/company/opportunity/.
The Tea Emporium. 2012. Retrieved July 2013 from http://www.theteaemporium.com/.
Related Topics