Starbucks in the Global Taste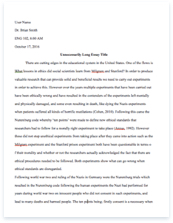 The whole doc is available only for registered users
Pages: 5
Word count: 1048
Category: Starbucks
A limited time offer! Get a custom sample essay written according to your requirements urgent 3h delivery guaranteed
Order Now
Thirty years ago Starbucks was a single store in Seattle's Pike Place Market selling premium roasted coffee. Today it is a global roaster and retailer of coffee with more than 7,600 retail stores, some 2,000 of which are to be found in thirty-four countries outside the United States. Starbucks set out on its current course in the 1980s when the company's director of marketing, Howard Schultz, came back from a trip to Italy enchanted with the Italian coffeehouse experience. Schultz, who later became CEO, persuaded the company's owners to experiment with the coffeehouse format—and the Starbucks experience was born.
The basic business model was to sell the company's own premium roasted coffee, along with freshly brewed espresso-style coffee beverages, a variety of pastries, coffee accessories, teas, and other products, in a tastefully designed coffeehouse setting. The company also stressed providing superior customer service. Reasoning that motivated employees provide the best customer service, Starbucks executives devoted much attention to employee hiring and training programs and progressive compensation policies that gave even part-time employees stock option grants and medical benefits. The formula met with spectacular success in the United States, where Starbucks went from obscurity to one of the best-known brands in the country in a decade.
In 1995, with almost 700 stores across the United States, Starbucks began exploring foreign opportunities. The company established a joint venture with a local retailer, Sazaby Inc. Each company held a 50 percent stake in the venture, Starbucks Coffee of Japan. Starbucks initially invested $10 million in this venture, its first foreign direct investment. The Starbucks format was then licensed to the venture, which was charged with taking over responsibility for growing Starbucks' presence in Japan.
To make sure the Japanese operations replicated the North American "Starbucks experience," Starbucks transferred some employees to the Japanese operation. All Japanese store managers and employees were required to attend training classes similar to those given to U.S. employees. Stores also had to adhere to some basic design parameters established in the United States. In 2001, the company introduced a stock option plan for all Japanese employees, making it the first company in Japan to do so. Skeptics doubted that Starbucks would be able to replicate its North American success overseas, but by early 2004 Starbucks had more than 500 stores in Japan and the Japanese unit was predicted to make a healthy profit for the year.
After getting its feet wet in Japan, the company embarked on an aggressive foreign investment program. In 1998, it purchased Seattle Coffee, a British coffee chain with 60 retail stores, for $84 million. An American couple, originally from Seattle, had started Seattle Coffee with the intention of establishing a Starbucks-like chain in Britain. Also in the late 1990s, Starbucks opened stores throughout Asia, including Taiwan, China, Singapore, Thailand, South Korea, and Malaysia. By the end of 2002, with more than 1,200 stores in twenty-seven countries outside of North America, Starbucks was initiating aggressive expansion plans in continental Europe. The company's target was to open some 650 stores in six European countries, including the coffee cultures of France and Italy, by 2005.
As in Japan, much of Starbucks' international expansion has been undertaken with local joint venture partners, to whom the company licenses the Starbucks' format (the U.K. is an exception to this). In general, Starbucks only transfers small numbers of Americans to international markets, preferring foreign operations to be run by local managers who understand the market better. To cater to local tastes, Starbucks has introduced some novel products: a green tea Frappuccino in Taiwan and Japan, for example, where it has rapidly become the largest-selling Frappuccino. Sometimes these local products have made it back into the United States: a strawberries and cream Frappuccino first sold in the United Kingdom was introduced into the United States in 2004.
In some locations outside of the United States, such as China, Japan, and the United Kingdom, food is much more important in the product mix. Internationally, far more of what is ordered is consumed on the premises—about 85 percent—which requires more in-store seating and porcelain cups for those inclined to linger. In North America the pattern is exactly the opposite, with some 86 percent of items ordered to go, usually in paper cups. Real estate strategy has also been adjusted to cater to local conditions. In the United States, the strategy has been to find the best street corner locations in the best markets. This strategy did not work in the United Kingdom, where the best corners are on busy shopping streets where the rents are too high for even high-volume Starbucks stores.
Despite such local differences, however, the biggest surprise to Starbucks' management has been how well the basic Starbucks formula has succeeded in international markets. Lattes are becoming standard fare the world over, from noncoffee cultures such as China and tea cultures such as Japan, to the long established coffee cultures of western Europe. Starbucks is fast becoming one of the best-known global brands. In 2004, the magazine Brandchannel named Starbucks as one of the ten most impactful global brands for the third year in a row. Building on its international success, in April 2004 the company stated that it ultimately planned to have 10,000 stores in North America and some 15,000 in other counties, which would make Starbucks almost as globally ubiquitous as that other American restaurant icon, McDonald's.
Case Discussion Questions
a. How has Starbucks' strategy of expanding overseas created value for the company's shareholders? b. Using the global strategy framework outlined in this chapter, would you classify Starbucks as a localization, international, global standardization, or transnational enterprise? Do you think it has the right strategic posture? c. Why do you think Starbucks has used joint ventures with local companies to enter many foreign markets? d. Why do you think that Starbucks chose Japan as its first foreign market? Why did it pick Britain as its second? Why did the company wait until 2002 to open its first stores on the European mainland? e. Why do you think that Starbucks chose Japan as its first foreign market? Why did it pick Britain as its second? Why did the company wait until 2002 to open its first stores on the European mainland?
Related Topics