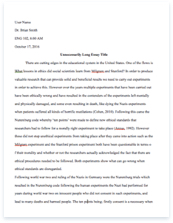 The whole doc is available only for registered users
A limited time offer! Get a custom sample essay written according to your requirements urgent 3h delivery guaranteed
Order Now
1.0Introduction
1.1Objective of the report
The aim of this report is to conduct a strategic analysis regarding to the Starbucks' Australia. Meanwhile, furthermore explanation would be illustrated in the report in relation to its success and downturn.
1.2Overview of main strategic issues related to case
In the year 1987, Starbucks had been transforming itself from 17 store locations to 7,225 locations in 2003 which include 1600 locations in 30 countries. Starbucks made the fortune 500 to the Starbucks founder-Howard Schultz, "it would be arrogant to sit here and say that 10 years ago we thought we would be on the Fortune 500. But we dreamed from day one and we dreams big." Starbucks position itself as the dominant retailer, roaster, and branded its coffee beans and coffee drink in North America; in fact, Starbucks would like to position itself as the most recognized and respected brand in the world.
1.3Scope of report
The scope of the report would focus on a number of aspects. The external analysis will address on PEST analysis, industry analysis, competitors' analysis, opportunities and threat. The internal environment will put attention on tangible and intangible resources; capabilities, core competencies, weakness and Porter's Generic Value Chain including Four Ps, and they are Product, Price, Place and Promotion. Furthermore, Strategic evaluation and Recommendation would be suggested.
2.0COMPANY DESCRIPTION AND BACKGROUND INFORMATION
Starbucks is found by three academic teachers Jerry Baldwin, Zev Sigel, and Gordon Bowker with coffee aficionados. The first Starbucks coffee shop was founded in Seattle's touristy Pikes Place Market. In fact, these three coffee aficionados did not start with investing in opening new stores but building a clientele in Seattle to share the best coffee and teas with the public.
Jerry, Zev and Gordon each invested 1,350 and borrowed 5,000 from bank to start running the first coffee shop. The mentor and inspiration for Starbucks was an Dutch immigrant Alfred Peet who specialized in importing fine coffees and teas and dark-roasting beans to bring out the full flavor. Through the coffee clientele, customers were encouraged to learn how to grind the beans and make their own freshly brewed coffee at home. With the expertise from Alfred, the three Starbucks founders would able to have a deeper knowledge of quality coffee beans and the importance on roasting techniques after visiting Alfred's coffee store.
By the early 1980s, the company had four stores in the Seattle area and Starbucks ordered its coffee beans from Alfred and purchase a roaster from Holland, I furthermore, the founders did come up with individual blend and an expansion on the coffee flavors. In fact, Zev experienced burnout and he did not continue with the Starbucks partnership. Jerry was the one who run on day to day business management. Gordon involved partly into the coffee business and as well on his own advertising business firm. With the sales exceed expectation, Starbucks coffee influenced to every individual coffee drinkers in Seattle area and it went through to the world to different region to share the coffee with everyone in the world. In addition, management expected to have 15,000 stores by 2005 and 25,000 by 2013. By 2003, Starbucks generated $4.1 billion up 128 percent from $1.8 billion in 2000; new stores were being opened at the rate three stores a day.
3.0EXTERNAL ANALYSIS
3.1PEST Analysis
3.1.1Political/ Legal
• Trade Practices Act
The main federal law, the Trade Practices Act, ensures that trading in the marketplace is fair both for your business and your customers (An Australian Government Initiative 2008). The Trade Practices Act (TPA), deals with almost all aspects of the marketplace: dealings with suppliers, wholesalers, retailers, competitors and customers. The TPA covers unfair market practices, industry codes of practice, mergers and acquisitions of companies, product safety, collective bargaining, product labeling, price monitoring, and the regulation of industries such as telecommunications, gas, electricity and airports (An Australian Government Initiative 2008). The Australian Competition and Consumer Commission (ACCC) promotes good business practices for a fair and efficient marketplace. It provides businesses with information about federal competition, fair trading and consumer protection laws and is responsible for administering the TPA (An Australian Government Initiative 2008). OPPORTUNITY
• The Trade Practice provides the fair competition for Starbucks in the marketplace. It can protect and restrict Starbucks practices and it can avoid unethical business practices happen in other competitors.
• Franchising Code of Conduct
All franchise businesses are required by law to comply with the Franchising Code of Conduct (An Australian Government Initiative 2008). As a franchisee, the code details: ✓ Your rights
✓ Your obligations
✓ The information franchisors must disclose to you ✓ The elements a franchise agreement must contain ✓ A mediation procedure for disputes. (For more information, see Appendix I)
The Australian Competition and Consumer Commission (ACCC) is responsible for the administration and enforcement of the Franchising Code of Conduct. It provides small business consumer information for people buying, extending or renewing a franchise (An Australian Initiative 2008). OPPORTUNITY
• Franchising Code of Conduct provide the great opportunity to the buyer who have no experience on building a business. It also give the opportunity to Starbucks to build up the strong and memorable brand in the market if more buyers buying a franchise from Starbucks. • One advantage of franchising is the quality maintenance. Starbucks has the power to its suppliers and it has the full control on the processing and the quality maintenance of its products and services. Same products with same quality of service are a good way to keep the brand image and reputation.
• Environmental management
All Australian businesses can play a part in environmental management, but whether environmental laws will affect your business directly will depend on your business activities. Federal, state and local governments jointly administer the environmental protection laws in Australia through bilateral agreements (An Australian Initiative 2008). The federal Environment Protection and Biodiversity Conservation Act 1999 (EPBC Act), administered by the Department of the Environment, Water, Heritage and the Arts, covers the assessment and approval process of national environmental and cultural concerns. The Department also administers specific Acts that cover activities relating to the sea, importing, heritage issues, hazardous waste and fuel quality (An Australian Initiative 2008). The Energy Efficiency Opportunities (EEO) Program requires businesses that use large amounts of energy to identify evaluate and report publicly on opportunities to save energy. The program is mandatory for larger businesses that use more than 0.5 petajoules of energy per year, however small businesses are also encouraged to participate (An Australian Initiative 2008). OPPORTUNITY
• Restrictions provide the opportunity to any business to doing business in an environmental friendly way. It can improve the brand image if Starbucks trying to find some way to protect the environment. THREAT
• Starbucks accused of pouring millions of litres of precious water down the drain at its coffee shop (Heraldsun.com.au 2008). Although Starbucks claimed that a constant flow stops germs breeding in the taps, it is an unethical behaviour. It affects the brand and the reputation directly which also stop consumers to buy coffee at Starbucks.
3.1.2Economic
• Economic recession
KEVIN Rudd has conceded that the Australian economy is slowing and that the worst global economic conditions in 30 years could spark job losses and a recession (the Australian 2008). THREAT
• With bank lending and retail sales figures slumping to recession level, the Prime Minister urged banks to pass on in full any rate cuts delivered by the Reserve Bank of Australia (The Australian 2008) • Unemployment rate will increase due to the recession and consumer less likely to spend money.
3.1.3Social/ Cultural Environment
• Consumer perception affects on retail industry
Retail sales growth has slumped as turmoil on global financial markets deepens consumer pessimism. Sales have gained an average of 0.1 percent a month this year, according to government trend figures, down from 0.6 percent monthly growth last year (Trading Economics 2008).
THREAT
• Consumers are becoming more sensitive in their buying decision. They want good quality with cheap or reasonable price. It affects all the businesses, including Starbucks on their sales and profit.
• Increasing on the rate of household Internet access
According to the Household Use of Information Technology (HUIT) survey, the rate of household Internet access has increased markedly across Australia in recent years, from 16% of Australian households in 1998 to 64% in 2006–07 (Household Use of Information Technology, Australia 2006-2007).
Australia's strong coffee drinking culture has heavily influenced the growth in specialist coffee cafes, especially with the younger generation. Coffee drinking has become an integral part of the modern lifestyle in Australia and specialist coffee cafes have become more than just a place for coffee. Increasingly, such coffee cafes serve as places to meet for business and pleasure (Hofmann 2006). OPPORTUNITY
• As internet become more and more important to Australian, Starbucks can provide the broadband internet service to its customers to enjoy the extra services when they having coffee. It can increase the brand name as well as to gain customers' satisfaction.
3.1.4Technological Environment
• Broadband Internet connection
Broadband now accounts for between one-half and two-thirds of all Internet connections at home across almost all demographic groups and geographic areas. The increased reliability, faster speed and greater capacity to perform tasks compared to dial-up connections are likely to be among the major reasons for the big increase in the take up of Broadband connections. A reduction in the cost of broadband services over time is also likely to be a factor associated with the greater take up of Broadband in recent years (Australian Bureau of Statistics 2007).
OPPORTUNITY
Internet access is important to people living in remote areas as it provides increased access to services, resources and information that are physically located far from home. The Internet, and in particular Broadband Internet connections, allows farming households to operate more efficiently as home-based businesses.
3.1.5Demographic Trends
• Population Growth in Australia
Population growth
Australia's population grew by 1.7% during the 12 months ended 30 June 2008. Natural increase and net overseas migration contributed 41% and 59% respectively to this total population growth (Australian Bureau of Statistics 2008). OPPORTUNITY
• As population is growing largely in overseas migration, Starbucks has the opportunity to target this group of people.
• Increasing in Unemployment Rate
Unemployment rate
Unemployment rate is increasing during the last 12 months ended November 2008 and remained steady at 4.3%. Male unemployment rate remained at 4.1%, and the female unemployment rate remained at 4.8% (Australian Bureau of Statistics 2008). OPPORTUNITY
• Unemployment rate increased; there are more skilled and experienced people. It gives the opportunity to Starbucks to re-arrange its human resources as to drive the business more productivity and effective.
THREAT
• Unemployment rate increased, it will directly affect the consumer purchasing power. People are earning less, they are not willing to spend extra dollar on supplementary goods.
3.1.6.Global Segment
• Starbucks as a Global Brand
Since its early foray into the Japanese market, the pace of international expansion has picked up significantly. In 1998, Starbucks acquired Seattle Coffee Company in the United Kingdom, a chain with more than 38 retail locations. That same year, it opened stores in Taiwan, Thailand, New Zealand, and Malaysia. In 1999, Starbucks opened in China (Beijing), Kuwait, South Korea, and Lebanon. In 2000, it entered another seven markets (China – Hong Kong and Shanghai, Dubai, Australia, Qatar, Saudi Arabia, and Bahrain). It added three markets in 2001 (Switzerland, Israel, and Austria) and keep expand its international market until now (Suresh, K. and G. Debra 2003). OPPORTUNITY
• As Starbucks is a global brand in the world market, Starbucks has the fully experience on expanding to different markets in the world. Through the experience and its well known brand name in the global, it is easier for Starbucks when they deciding to expand to other countries. THREAT
• Globally expansion limited Starbucks' growth in the future. It is risky to expand too big because once Starbucks fails in one place, the whole business fail.
• Global Alliances
Starbucks has Global Alliances around the world, such as Ahold, Apple, Aramark, Barnes & Noble, Borders, CARE, Chapters, Chase VISA USA, Compass, Conservation International etc (Starbucks Coffee Company Fact Sheet 2008). OPPORTUNITY
• Alliances provide Starbucks to gain brand awareness and profit through doing cross business with other businesses. It can build up the strong position in the market and increase Starbucks's power in bargaining with suppliers. THREAT
• It is difficult to keep the good relationship with all the companies.
It also can be a big risk if there are any company which fail the business, it will straightly affect Starbucks' business as well.
3.2Industry Analysis – Porter's Five Forces
3.2.1Low Bargaining Power of Suppliers
Starbucks has its own coffee bean purchase team, which the members travel to more than 15 of the world famous coffee producing countries, to purchase the best coffee beans. Each type of coffee bean has to be tested with its quality and flavour. Starbucks promise to supply the high-quality coffee to customers, so that if the farmers can not supply the coffee beans which meet the Starbucks standard, Starbucks will shift to another coffee bean supplier.
The price of coffee beans fluctuates for many reasons. Starbucks protect itself by using a fixed price purchase commitments with the suppliers. This commitment can prevent unexpected price increase in future.
Both of the purchase strategies reduce the bargaining power of the suppliers, as they have to provide high-quality coffee bean and sell it at Starbucks fixed price, otherwise Starbucks coffee bean purchase team will cancel the business with them.
3.2.2High Bargaining Power of Buyers
The BIS Institute reported their findings about the growing coffee drinking in Australia in 2006. The report shows from 1996 to 2006, coffee drinking is increased by 65 per cent and the most coffees served in cafes, hotels and motels. Australian drink 2.4kg coffee per person each year, although it is not very huge amount, the number is still increasing. (Mercury, 2006)
According to Harlow (2008), Australian will not spend $ 3.00 to buy a cup of coffee in Starbucks. Coffee consumers tell Starbucks to cut price, otherwise they plan to not consume in Starbucks any more. Starbucks face to a large group of coffee consumers and many cafes opened in Australia, therefore Australian have many choices to consume coffees. Starbucks can be the one of their alternatives, but not the only one.
Another news report "Starbucks 'not what Aussies wanted'" (Willough, 2008), also indicates that Starbucks failed to capture Australian market because of it could not deliver what coffer lovers wanted.
3.2.3High Threat of Substitute Products
Australian government promoted health eating to reduce the health problems, especially the problem of overweight is facing Australia today. Commonwealth of Australia (2008) educates Australian to change their lifestyle by eating more health foods than the junk foods. Marketers were aware of the changing of market demand on coffee, and many of cafes have already added healthier beverages into their menus, for example the Fruit Smoothie Chillers in Gloria Jeans, and Fruit Blendz in Jamaica Blue. (Sources: gloriajesns.com.au and jamaicablue.com.au)
The new 2008 Global Soft Drinks report (Palmer, 2008) shows the increasing interest in health reason drives fruit juices, tea and energy drink growth rapidly by raising 6.7% compare to 2007. As people consent more about health diet, they will consume more natural beverages rather than coffees. People's demand on health food is increasing, and the figure of the global market report trend to continually increase in the following years. Thus, the threat of substitute product of coffee is really high.
3.2.4High Threat of New Entrants
Australian coffee market is still expanding. Refer to Pacific Islands Trade and Investment Commission, Sydney (2007), the coffee production is going to reach 2,000 tonnes in 2010, which indicates there are more coffee producers entries into the Australian market within these 2 years.
The directory of restaurant and food of Queen Victoria Building shows there are 14 coffee cafes in Queen Victoria Building, Sydney in 2008, and all of the restaurants sell different types of coffee as their beverage (source: qvb.com.au). For small business, open a coffee shop is not difficult. Buy a coffee machine and people can start their coffee business.
People can also entry into the coffee market by buying a franchise from a big coffee brand company. Take Gloria Jeans franchising as example, franchisors can apply online, with complete the introduction, applicant information, financial background, asset verification schedules, general enquiries and declaration (source: gloriajeanscoffees.com.au). Big brands encourage new franchisor and use franchising as a strategy to expand their business.
Therefore, Australia coffee industry is low barriers to entry and less threat for new entrains.
3.2.5Rivalry Among Existing Firms
Australian coffee culture gained a large population and many corporations expand their business by franchising. These two reasons increase the opportunities for people to entry easily into the coffee market (Hofmann, 2006). Thus, there are many competitors in the coffee market.
Starbucks has many competitors, suck as Gloria Jeans and McCafe. Gloria Jeans is an Australian brand but Starbucks is come from Unite Kingdom, Australian people prefer their domestic brand rather than a foreign brand. McCafe is the global brand and they have their market in Australia already which can be a challenge for switching customer to Starbucks.
3.3Competitors Analysis
Competitor intelligence is the set of data and information the firm gathers to better understand and better anticipate competitors' objective, strategies, assumption and capabilities (Hanson et al. 2005, 73).
3.4Opportunities
3.4.1Product innovation
• Consumers' taste is keep changing. Therefore Starbucks has to provide or create new products to fit the consumers' tastes. • Consumers are more concerning in health and environmental issues. As a result, there is an opportunity to concern about in providing less fat/less sugar food/drinks. On the other hand, it can be an opportunity for Starbucks to concern in making recycle cups, or decide to save up energy in the coffee making process. • Starbucks' roasting technology provides a great opportunity in providing good quality coffee and also in innovating new product. BENEFITS
• Return customers can be gained because Starbucks are providing the products that suit their tastes. • Consumers are willing to choose Starbucks rather than switching to other competitors (Gloria jeans or McCafe) because they want to be a part of good will in helping the environment. • Innovating products can increase the awareness of the brand.
3.4.2Expanding the Australia current market
• Starbucks is currently targeting the younger age group (teenagers and business people). As population is growing largely in overseas migration, Starbucks has the opportunity to expand its target in this group of people. BENEFITS
• There are the potential of increasing sales and profit if the population of our target group is increasing. • Starbucks can keep focusing on researching on our current target group as we are experienced on our target.
3.4.3Provide wireless internet
• Internet is important to our target group and as the research shows the internet user is increasing. Therefore, it is an opportunity for Starbucks to provide wireless internet to attach and attract customers. BENEFITS
• Providing wireless internet which can attract potential and also non-potential target to come to Starbucks coffee shop. • It can create a new culture for Starbucks as people can have different experience in Starbucks coffee shop.
3.4.4Create a New Culture
• Starbucks' culture in Australia is focusing on the coffee enjoyment and socialising in leisure time. By providing the wireless internet to customer, Starbucks can create a new culture to our customer where people can enjoy their own time on their own work when having a coffee. BENEFITS
• New culture can give difference experience to our customers. • It can refresh the brand image and increase the brand awareness.
3.4.5Opportunity to get expertise and experience people
• Unemployment is currently increasing in Australia. It can be an opportunity for Starbucks to gaining expertise and experience people in helping the business in the future. BENEFITS
• A stronger team can be built if Starbucks can get the skilled, expertise as well as the experience to help the future growth. • Future performance can be more effective and productive.
5 Threats
3.5.1The consumption of superior products (coffee) would decline
• As the economy is going in recession
• Individual would rather make their own coffee rather than busying a cup of coffee • Individual would like to pursue health products
• Tea as a substitute
3.5.2Focus mainly only to young culture
3.5.3Customers changing taste because of massive competitors opening beside
3.5.4The geographical location of Starbucks is inappropriate
3.5.5The rapid pace of opening new store
Recently, the world's economy is experience a downtown which affects every organization on earth and Starbucks would not be an exception. As the economy is declining, the purchasing power of customers will gradually fall and individuals would like to save up money for future spending. Regarding to Starbucks, coffee is considered as a superior product; in fact, individual would consume tea as form of inferior substitute rather than purchasing a cup of coffee before work. Meanwhile, individual would like to purchase healthy products to live a healthy life. For example, boost juice is a successful example: Janine Allis saw a hole in the Australian market for a healthy fast food alternative. As a consumer she had always struggled to find anything healthy to eat and drink and Boost Juice was invented. She creates a menu of healthy juices and smoothies that were free of preservatives, artificial flavours and colours. In McDonalds', McDonalds has been developing salad in the menu which gives consumer a larger variety of choice to select either than burgers.
The barriers of entry regarding to coffee industry is low and therefore, every individual would have the opportunity to run a coffee business with certain amount of financial support. In consequence, there end up a massive number of coffee shop opening in the corner on a busy street. These corner coffee shops offer slightly low priced coffee and a large variety of food and eventually attracting massive customers.
It is believed the selected location of Starbucks stores is considered to be inappropriate. Before the closure of massive Starbucks stores, there were at least four to five stores on the main road; however, there are less stores located in large shopping centers. Some stores are located in business sector, in fact, there would be less or no customers outside business hour and they would still continue to serve in running a loss. In consequence, Starbucks would suffer from inappropriate selection of stores.
The first Starbucks stores opened in Sydney in 2000. Revenue would be earned in a short period of time and meanwhile, Starbucks stores keep on an increasing rate and finally it comes up with 84 stores in 2007. However, with the economic downturn and some of the stores has been running a loss and Starbucks would not tolerate and therefore decide a closure in 61 stores in Sydney.
4.0INTERNAL ANALYSIS
4.1Tangible Resources
4.1.1Strong Executive Team – Starbucks Coffees Executive Team
Starbucks Corporation has strong executive team around the world – with thirty-five senior officers and six experienced board of directors. Most of them are retired executive in big corporation such as PepsiCo, Inc., Colgate – Palmolive Company and Ariel Capital Management, LLC. They have adopted governance principles and committee charters to guide Starbucks governance practices. Substantial majority of who meet all of the independence requirements of the U.S. Securities & Exchange Commission and NASDAQ®. Till September 28, 2008.Company employed approximately 176,000 people worldwide (Starbucks Corporation (a) 2007).
4.1.2 Physical Resources – variety of locations
Starbucks is the largest coffeehouse company around the world. They own approximately 15,012 stores over 47 countries. Starbucks first opened in Australia in early 2000. There are currently around 84 Starbucks coffeehouse locations all over the country, including Brisbane, Canberra, Gold Coast, Melbourne, South Australia, Sydney, and Tasmania. As part of a major belt tightening program, Starbucks plan to close 61 of its 85 coffee shops in Australia and focus remaining operations on three major cities: Melbourne, Sydney and Brisbane (Starbucks Corporation 2008).
4.1.3.Technological Resources
Starbucks coffee using powerful gas fired drum roasters to roast the coffee beans. Using Starbuck roasting technology it is only take 12 to 15 minutes and the automated system can produces perfectly roast coffee beans (Starbucks Corporation 2008).
4.2Intangible Resources
4.2.1Innovation Resources – Product Innovation
Starbucks coffee has strong product innovation team, they innovative different beverage and food for they customers need and want, also make sure their customers always has new choices on the menu. Starbucks concerned about their customers health so they introduce Sugar-Free Cinnamon Dolce and Sugar-Free Caramel syrups join Vanilla and Hazelnut as sugar-free options customers can choose from. In the international markets, beverage innovation using regionally inspired flavours to increased sales. They also introduce new Frappuccino® blended juice drinks across Australia, China and Europe (Starbucks Corporation (a) 2007). Innovative lunch offerings increase sales that Starbucks offering more food choices with their afternoon beverages .In fiscal 2007 Starbucks corp. introduced a new fresh lunch program, with delicious offerings – Fruit & Cheese Plates and Fiesta Chicken Salad (Starbucks Corporation (a) 2007).
4.2.2 Human Resources – FORTUNE 100 Best Companies to Work
"We realize our people are the cornerstone of our success, and we know that their ideas, commitment and connection to our customers are truly the essential elements in the Starbucks Experience."
Based on research, there are approximately 700 employees in Starbucks, Australia. Every new Starbucks employees have to be trained at least 24 hours in their first two to four weeks shift. Training program includes coffee history, drink preparation and customer service (Starbucks Australia, 2007) .Moreover, Starbucks Coffee initiated Coffee Master Program in 2001, and it is a worldwide program in 27 countries. Through the program, employees receive advanced training in coffee roasting, tasting and day to day operation. The program encourages workers to share their coffee knowledge and expertise with customers (Starbucks Corporation (a) 2007).
Starbuck coffee also provide opportunities to develop employees skills, further career, and achieve goals, part time and full time employee qualify for a complete benefit package that includes stock option grants through Bean Stock and healthcare benefits. Moreover, Starbucks always encourage workers to share their opinions, thoughts, and concerns about company and their work environment (Starbucks Corporation (a) 2007).
4.2.3 Brand Name – the World's Coffeehouse
Starbucks is the famous largest coffeehouse company in the world, with more than 15,000 locations, 47 countries around the world. Give their customers' high quality coffee and fresh food. It is recognized as the world's coffeehouse. People familiar their green logo (brand) – an icon of one of the world most acknowledged and appreciated brands (Starbucks Corporation (a) 2007).
Starbucks is committed to contributing to the local communities such as Starbuck Foundation that focus on improving the lives of youth through its support of literacy and non-traditional education programs. Starbucks has good relationship and reputation with their suppliers, under the C.A.F.E. (Coffee and Farmer Equity) Practices which is the protection of workers' rights and enough living conditions , to make sure fair, safe and humane working conditions, (Starbucks Corporation (b).2007).
Starbucks work hard to reduce its environmental footprint through energy and water conservation, recycling and green construction. They using reusable and recyclable environmentally friendly product in every Starbucks Coffeehouse such as Starbucks cups, takeaway bags/box and tissues (Starbucks Corporation 2008).
"Our partnership with Starbucks plays an important role in our effort to mitigate the effects of climate change in some of the most threatened areas of the world – tropical forests," -Peter Seligmann,
Shared Planet™ is Starbucks commitment to responsibly grown and ethically traded coffee that rigorous sourcing standards and guiding principle for social and environmental responsibility developed in partnership with the environmental non-profit organisation Conservation International (Starbucks Corporation (b).2007).
4.3Capabilities
Capabilities can be defined as 'the firms capacity to deploy resources that have been purposely integrated to reach a desired end state and often based on developing, carrying and exchanging information and knowledge through the firm human capital(Hanson et al.2005,83). Starbucks coffee doing well on:
4.3.1Brand Power
Starbucks is the largest coffeehouse company around the world. They own approximately 15,012 stores over 47 countries. The green symbol- an icon of the most t recognized and respected brands in the world (100 Best Global Brands).
4.3.2Human capital:
Starbucks coffee 24 hours Training program, compete benefit package and annually Leadership Conference make Starbucks on the list of FORTUNE '100 BEST place to work in 2008.
4.3.3Being environmentally friendly
Starbucks work hard to reduce its environmental footprint through energy and water conservation, recycling and green construction. Moreover Starbucks contributed 1 million hours for community services every year.
4.3.4 Differentiation:
Starbucks more than just coffee, great music and a comfortable upbeat meeting place. Offering customer Starbucks handcrafted – Frappuccino ®blended beverages and Read-To-Drink coffee drinks.
According the table above, the main product of Starbucks is coffee and food. People can get a cup of coffee and sandwich or muffin in every cafe or restaurant on the street. Therefore, it is not belongs to rare product. People can make sandwich or coffee at home, they can get all the material from supermarket or 7-eleven. Thus it is not costly to imitate. Based on research, 45% of the people drink tea in the world everyday; if people can not get coffee they can choose Tea or other beverages, thus Starbucks Coffee is not belongs to non- substitutable product.
4.4Core Competencies
Core competencies are capabilities that serve as a source of competitive benefit for a company over its rivals. (Hanson et al.2005, 83) The core competencies of Starbucks coffee company is the Starbucks leadership conference, Starbucks unique roasting technology and brand management.
4.4.1 Leadership Conference
Starbucks Leadership Conference is hold by Starbucks Corp. annually. The conferences are like a family reunion or a college homecoming event, invites store managers and field leadership from different Starbucks coffeehouse around the world. Leaders discuss current issue of the company; they share experience, and plan the company future. The conference is focus on company vision and strategy, to continue career development for the leaders, and to reinvigorate the passion within the company (Starbucks Corporation (a) 2007).
4.4.2 Technology – Roasting
The Starbucks unique roasting process starts when the green beans into the grate. In a nearby control room, computer screens filled with complex diagrams of the plant control the seven roasters that can hold up to 700 pounds of beans in each (equipment) at same time. Till the coffee beans get hotter and hotter, slowly going from green to brown. The beans then fall out into huge open circular cooling. The roast is tested by Starbucks coffee expert, then stored, ready to be bagged, shipped all across the country. (Starbucks Corporation (a) 2007)
4.4.3 Brand Management
Starbucks coffee has won several awards and achievements, such as the 100 Best Global Brands.-2000, Award Recognizes 10 Years of Coffee
Quality-2003, Starbucks Coffee Awarded International Achievement in Sustainable Development-2005, and Lifetime Achievement Award-2003 by Specialty Coffee Association (Starbucks Corporation (b) 2007)
4.5Strengths
4.5.1Brand name
• Largest Coffeehouse Company around the world, and first 100 best global brands.
4.5.2Human Resource
• Provide 24 hours Training program and benefit package to employees • Annually Leadership Conference and FORTUNE '100 BEST place to work
4.5.3Being Environmental Friendly
• Being environmental friendly by reducing waste of energy, and using 100% Recyclable Cups and one million hours for community services each year.
4.5.4Good at Differentiation
• Starbucks Experience. More than the finest coffee sourced from across the globe. Friendly people, great music and a comfortable upbeat meeting place. • Handcrafted –Frappuccino ®blended beverages
• Ready-To-Drink Coffee with PepsiCo – Double shot®
4.6Weaknesses
4.5.1Lack of Promotion tactics
• Starbucks does not spend enough money on promotion in Australian.
4.5.2Weak management
• By the end of the 2007, Starbucks already had 87 stores around Australia • Starbuck had accumulated losses of $143 million, including a record $36 million loss that financial year. • Geographical problem
4.5.3Lack of understanding Australian culture
• Starbucks failed in Australia in part, because they do no understand and respect the unique characteristics of the Australian coffee consumer. • Starbucks ignored the different culture in different country and thought that everyone in the world would accept this brand without any promotion.
4.5.4Declining in coffee quality
• The taste coffee in Starbucks is becoming worse since they applied new coffee machine in all stores.
4.7Porter's Generic Value Chain
The value chain includes a chain of activities which assist the organisation to understand its operation more deeply and relate them to an analysis of the competitive strength of the business. There are two parts in the value- chain primary activities and support activities (Harlow 2008).
4.7.1Primary Activities
a) Inbound Logistics
Starbucks make use of agents travelled to coffee–growing countries to set relationship with growers and distributors. In addition, they deal with farmers directly when sourcing the coffee beans (Stanley 2002, 1). To make sure the small coffee bean growers have enough funds to run their businesses, it provided high prices normally. To maintain their costs for coffee beans, Starbucks set fixed price purchase commitments and purchased coffee futures contracts in following periods and on occasion. Starbuck bought beans from different areas which allowed it to provide a variety range of coffee to customers and decrease the rate of the company's risks such as weather, political and economic issues in coffee-growing areas. These help the company to predict prices in the following couple of years (Starbucks Corporation, 2008).
b) Operations
As to the roast machines for coffee beans, Starbucks used powerful gas-fired drum roasters which only takes 12-15 minutes to roast the beans. Meanwhile roasters can judge when the beans can be done perfectly by using computers, their smell, hearing, sight. In addition, Starbucks make use of Agtron blood-cell analyzer to test the colour of the beans, the whole batch being would be discarded if the sample is not perfect (Starbucks Corporation, 2008) and (Streeter et al. Starbucks).
c) Marketing and Sales
Starbucks do not really have a lot on TV and Radio in promo their products in marketing. However, the company built its popularity through, word of mouth, and rapid expansion (Streeter et al. Starbucks). Starbucks also have a sweet gift card and a lot of coffee stuffs, such Starbucks coffee bean, Starbucks cups selling in their shops (Starbucks Corporation, 2008).
d) Services
Every new hirer in Starbucks has had 24 hours training. Starbucks teach their new employees about coffee knowledge and how to make different kinds of coffee. The purpose of this training is to make every single Starbucks staffs have knowledge and skill about coffee and to make the best coffee to every customer (Streeter et al. Starbucks).
4.7.2Secondary Activities
a) Procurement
To ensure the high quality of coffee, Starbucks purchased high-quality Arabica coffee beans through retailers and commercial wholesalers. Starbucks purchased The Coffee Connection and the United Kingdom's Seattle Coffee Company. Then Starbucks reopened them under the Starbucks name (Streeter et al. Starbucks).
b) Technological Development
Starbucks has its own web-site .The customers can visit the website to buy specialty items and coffee. Meanwhile the website provides the information about products, current financial situation, store locations, and answers to frequent questions (Starbucks) and (Starbucks Corporation, 2008).
Furthermore, during fiscal 2006, Starbucks updated store equipment and applied more efficient technology at coffee roasting plants (Starbucks Corporation, 2008). Considering environmental factors, Starbuck have purchased renewable energy and ffocused on energy conservation (Green at work magazine, 2008). They analyze the greenhouse gas footprint and recognize the points of greatest leverage during operations and in the global community. Furthermore, Starbucks upgraded a performance tool geared for stores (Starbucks Corporation, 2008).
c) Human Resources Management
There are approximately 500 employees in Australia. Its support centre is in Frenchs Forest, Sydney in NSW (Starbucks Australia: Case Study).
All Starbucks employees have to be trained for at least 24hrs in their first two to four weeks. The topics for training consist of drink preparation, coffee history and knowledge, customer service skills (Harlow 2008). Its employees can get benefits packages, with dependent coverage available and stock options. To lower the rate of employee turnover, the Starbucks bean stock plan is a contributing factor (Streeter et al. Starbucks).
5.0SWOT ANALYSIS
6.0STRATEGY EVALUATION
6.1TOWS Matrix
6.2Alternative Solutions
6.2.1Alliance with Telstra and Apple
Non-equity strategic alliance with Telstra which Telstra can supply the wireless internet in Starbucks stores. This strategy can retain the current market and attract new customers to visit Starbucks. On the other hand, it can create a new culture to experience different cultures when having a cup of coffee. Brand awareness can be increased and non-potential customer can be gained as more customers are willing to visit Starbucks.
6.2.2Through public relations to rebuild the brand image
Public relations such as donate Starbucks' 5% profits into Red Cross or Brest Cancer. It can rebuild the brand image as well as to rebuild the reputation. Customers are willing to buy Starbucks because they want to be part of the 'good will' in these business practices.
6.2.3Product differentiation strategy
Starbucks has the unique roasting technology which can help the business in providing 'real taste' coffee. To provide the traditional real taste coffee which can attract new customers and also it can stronger the brand name. New customer base can be built in the older age group since they are more concerning the coffee quality. In longer term, profits and sales can be increased from the larger target group.
6.2.4Build the stronger Starbucks team
As the unemployment rate is increasing, Starbucks can employ expertise and experience people to re-arrange its management team. Through gaining experience and skilled people, Starbucks can provide further training to maintenance its quality of services/products.
7.0RECOMMENDATION
7.1Further research on Australian Market
Starbucks is not as successful as before, it failed to catch Australian coffee market and they didn't understand what Australian consumers wanted. And this result in big failure in Australia in 2008, it directly affects Starbucks image and reputation. To prevent the same failure happen in the future, Starbucks should focusing on the market research. By understanding and gaining information from the market, it can reduce risks and create new strategy for future sustainable development.
We recommend Starbucks can focus on the Australian tastes; the types of coffee they like; the way they like to consume coffee; the affordable price they willing to purchase; their target market and the environment they want to be sited in store. To understand more about the market can help them survive the business and build up a good relationship with Aussies.
7.2Expand the target market to older age group
Starbucks is mainly focusing on the young age group (teenagers and business people) in Australia. It is a large group and research has shown Starbucks still have the potential to increase profit and sales from this group, because of the population is largely increasing in overseas migration. On the other hand, we suggest that Starbuck should start to target the non-potential group which is the older age group (baby boomers). It is the group of people reaching age of 50 and over and with greater purchasing power. Also, this group of people have the coffee culture background in Australia and if Starbucks can attach this target group, the profit will become more optimistic. And also Starbucks can not limit its current target, they need to expand their market as for the future growth.
7.3Focusing on "real taste" coffee
There was a news report showing Starbucks diversify to others products such as music CDs which affect their strategy in maintaining their coffee quality. The quality of Starbucks coffee is slightly declining now. Because it is a coffee base business, so we recommend Starbucks should focus back onto their coffee quality. By appealing the older age market, Starbucks should concentrate on its quality and traditional coffee. To have a good quality coffee as to attend the customer base as well as to attract new customers.
Australia has a stronger coffee culture, rather than have an instant coffee they prefer to buy a tasty coffee in the shop. They may switch to other brand and stay loyal, and you often find the smaller places give you traditional and high quality coffee, which people like. So it is benefit Starbucks to increase their coffee quality, and it is more important than creating a comfortable environment for consumers.
7.4Focusing on promotion to rebuild the reputation and image
After the big failure in Australia in 2008, it directly affects Starbucks image and reputation. Starbucks has less promotion for its products, but promotions can help to increase the awareness and changing the perception on some people. For example, if Starbucks success in appealing baby boomer group, it should do some promotion on their traditional coffee to change people's attitude on their coffee. Starbucks should reinforce their advertisement on TV, flyers and magazines. By doing these, it can rebuild the image and gaining good reputation.
8.0CONCLUSION
Situational analysis has showed that Starbucks was failed in 2008 due to the failed in understanding of Australian culture and the market trends. Through analysing the external and internal environment, some opportunities have been identify. Alternative solutions are evaluated and also the recommendations have been proposed.
It is suggested that Starbucks should alliance with Telstra as to attract the new market and retain the current market. Public relations can re-build the company image and gain good reputation in long term. Product differentiation strategy is important to differentiate its product to competitors. Further more, building up a stronger Starbucks teams which can help and benefits its company growth in the future.
In recommendation, if Starbucks want to survive in the long term, they need to understand its market trends and its customers' wants and needs. To grow the business in the future, Starbucks should not limit into its current target market. At last, Starbucks should focus on promotion to increase its brand awareness and change its consumers' perception of Starbucks coffee.
9.0REFERENCES
Australian Bureau of Statistics 2007, Patterns of Internet Access in Australia, 2006, cat. no. 8146.0.55.001, ABS, Canberra. (accessed December 21, 2008)
Australian Bureau of Statistics 2008, Australian Demographic Statistics, June 2008, cat. No. 3222.0. ABS, Canberra. (accessed December 29, 2008)
Australian Bureau of Statistics 2008, Labour Force, Australian, November 2008, cat. No. 6202.0. ABS, Canberra. (accessed November 24, 2008)
Australia GDP Growth Rate. 2008. Trading Economics – Global Economics Research, February 12. http://www.tradingeconomics.com/Economics/GDP-Growth.aspx?Symbol=AUD (accessed November 20, 2008).
Complying with the Franchising Code of Conduct. 2008. An Australian Government Initiative – Business.gov.au – Your business gateway to government information and services. http://www.business.gov.au/Business+Entry+Point/Business+Topics/Franchising/Buying+a+new+franchise/Complying+with+the+Franchising+Code+of+Conduct.htm (accessed on November 24, 2008).
Commonwealth of Australia. 2008. Health Weight 2008. THE NATIONAL ACTION AGENDA: p.1-26 http://www.healthyactive.gov.au/internet/healthyactive/Publishing.nsf/Content/healthy_weight08.pdf/$File/healthy_weight08.pdf (accessed December 15, 2008)
Environmental legislation. 2008. An Australian Government Initiative – Business.gov.au – Your business gateway to government information and services. http://www.business.gov.au/Business+Entry+Point/Business+Topics/Environmental+management/Licences+and+labelling/Environmental+legislation.htm (accessed November 24, 2008).
Fair Trading Law. 2008. An Australian Government Initiative – Business.gov.au – Your business gateway to government information and services. http://www.business.gov.au/Business+Entry+Point/Business+Topics/Fair+trading/Fair+trading+laws.htm (accessed on November 24, 2008).
Food and Water Watch. 2006 Consumers Tell Starbucks to Stop Buying Milk Made with Hormones. EmaxHealth. http://www.emaxhealth.com/16/5445.html (accessed December 19, 2008)
Gloria Jean's Coffee, n.d.
Hanson. D., P. J. Dowling., M. A. Hitt., R. D. Ireland., and R. E. Hoskisson. 2005. Strategic Management: Competitiveness and Globalization; Pacific Rim, Second Edition (accessed December 27, 2008)
Harlow, T. 2008. Starbucks coffee is too expensive, new survey says. Tribune Business News, Washington. http://proquest.umi.com.dbgw.lis.curtin.edu.au/pqdweb?index=0&did=1529723021&SrchMode=2&sid=1&Fmt=3&VInst=PROD&VType=PQD&RQT=309&VName=PQD&TS=1232346764&clientId=22212 (accessed December 20, 2008)
Kembell, B., M. Hawks., S., Kembell, L., Perry, and L., Olsen. 2002. Catching the Starbucks Fever. Starbucks marketing strategic. http://www.academicmind.com/unpublishedpapers/business/marketing/2002-04-000aag-catching-the-starbucks-fever.html (accessed December17, 2008)
McDonalds Australia, n.d
McMahon, S. 2005. Here's food for thought. Theage.com.au.
http://www.theage.com.au/news/business/heres-food-forthought/2005/06/21/1119321732035.html?oneclick=true (accessed November 29, 2008)
Michelli,J. 2006. The Starbucks Experience. Columbus: McGraw-Hill. (accessed November 23, 2008)
Pacific Islands Trade and Investment Commission, Sydney. 2007. EXPORTING COFFEE FROM THE PACIFIC ISLANDS: p.1-4 http://www.pitic.org.au/pdfs/exporting/coffee.pdf (accessed December 14, 2008)
Pajamadeen. 2008. Why Starbucks Failed in Australia. Business news. p.1 http://www.pajamadeen.com/business-news/why-starbucks-failed-in-australia (accessed December 28, 2008)
Palmer, D. 2008. Healthier options drive soft drink consumption growth. AFN http://www.ausfoodnews.com.au/2008/12/08/healthier-options-drive-soft-drink-consumption-growth.html (accessed December 12, 2008)
Starbucks Coffee Company Nomination for SCAA Sustainability Award. 2003. Specialty Coffee Association of America 2nd Annual SCAA Sustainability Award Nomination for Starbucks Coffee Company: C.A.F.E. Practices. (accessed December 29, 2008)
Starbucks Corporation (a).2007.Annual report 2007. Starbucks http://www.starbucks.com (accessed December 20, 2008)
Starbucks Corporation (b).2007.Annual CSR report 2007. Starbucks http://www.starbucks.com (accessed December 20, 2008)
Starbucks Corporation.2008.Annual report 2008. Starbucks.
http://www.starbucks.com (accessed December 29, 2008)
Starbucks Coffee Company Fact Sheet. 2008. (accessed December 13, 2008)
Sunday Herald official wesite. 2008. Starbucks accused of wasting water. October 2008. http://www.news.com.au/heraldsun/story/0,21985,24456537-663,00.html (accessed on November 20, 2008)
Sid, M. 2008. Rudd concedes recession is possible. The Australian. August 01, 2008.
Willoughby, S. 2008. Starbucks 'not what Aussies wanted. Goldcoast Local News. http://www.goldcoast.com.au/article/2008/07/31/14381_gold-coast-top-story.htm
Related Topics