Starbucks Coffee Company Analysis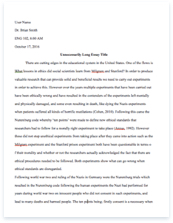 The whole doc is available only for registered users
A limited time offer! Get a custom sample essay written according to your requirements urgent 3h delivery guaranteed
Order Now
Starbucks is the leading roaster and retailer of specialty coffee in the world and was founded in 1971 and based in Seattle, Washington. Starbucks is the largest coffeehouse company in the world, with 11,168 stores in 44 countries. Starbucks sells drip-brewed coffee, espresso-based hot drinks, Tazo teas, snacks and items such as mugs, and of course, their well renowned coffee beans. Within the last month, Starbucks has also launched a new instant coffee to compete in even more markets. This paper is an overview of the Starbucks Coffee Company and will provide recommendations regarding price, production, and composition of inputs.
Company OverviewStarbucks Coffee Company began in 1971 out of Seattle, WA. The company opened the first store in Seattle's famous Pikes Place Market. In the mid 1980s Starbucks tested the concept of the small espresso bars and they were a huge hit. Between 1985 and 1991, Starbucks changed its name to Starbucks Coffee Company and acquired more than 100 stores. In 2002, Starbucks owned and operated over 5,000 stores and by the end of 2007, the company owned and operated more than 14,000 stores (Starbucks, 2008).
Starbucks as a company has taken years to become this industrious. This is in part to the key management and staff members that are in place at each Starbucks coffee store all over the world. All Starbucks employees undergo extensive training to ensure the customer experience is exceptional. Starbucks has also invested time and money in all types of coffee machine technology to improve productivity and product quality, which has allowed them to continue doing extremely well as a company. Part of their success has been due to their capital investment in all types of machinery regarding coffee, not only to make coffee at their stores but also to produce the actual coffee beans and sell them to customers worldwide.
It has not only taken time but also money to get Starbucks to the world leading coffee company within the coffee industry. Now, Starbucks is a one of a kind company that has very little or no competition of its exact style and profile.
"Every store is part of a community, and we take our responsibility to be good neighbours seriously. We want to be invited in wherever we do business. We can be a force for positive action- bringing together our partners, customers, and the community to contribute every day. Now we see that our responsibility-and our potential for good-is even larger. The world is looking to Starbucks to set the new standard, yet again. We will lead" (Starbucks, 2009).
This is just a part of how Starbucks thinks and acts when it comes to their company as a whole. This is what set them apart from other coffee companies and has brought them success.
One of the greatest issues that Starbucks is facing is how to remain profitable at a time that unemployment is increasing in countries around the world. Coffee can be seen as a luxury that people cannot afford when the economy slumps. A second challenge for Starbucks is market saturation. "Plenty of Starbucks investors fear their stock darling will endure a similar plunge as the Seattle company works toward its goal of opening 30,000 shops – the number McDonald's had when it hit the wall" (Allison, 2006). The risk of getting too big is already becoming a reality and in the last year, Starbucks has closed a number of stores.
A further issue Starbucks is struggling with right now is the competition is faces from companies such as Dunkin Donuts and Mc Donald's. Both companies have introduced cheaper versions of cappuccino's and lattes in direct competition with Starbucks. Starbucks is looking to compete in the lower cost coffee market. To do this, Starbucks are currently running a trial with Subway, offering certain Starbucks blends in 1900 Subway stores (N.A., 2008).
Starbucks still has opportunities that it will exploit. As more people become health conscious and drink less coffee, Starbucks has tapped into a rapidly increasing tea market. From tea infusion drinks to tea lattes, the company is hoping this will change some of the recent bad results.
Current Market ConditionsStarbucks Coffee Company, the pedigree of independent coffee café shops, has upheld the monopoly on the coffee café industry for years. Starbucks operates as a monopolistic structure with some competition both domestic and internationally. Although it seems many of the company's competitors cannot compete with the number of stores Starbucks Coffee Company independently owns and operates because of the consumer brand preference and loyalty. Yet, the other coffee companies try to compete with the coffee giant by opening more stores. The Starbucks Coffee Company expanded their markets internationally to create a worldwide global expansion. The decision to go international was a smart market move for the company. This decision creates a solid foundation for the future of the company. Starbucks created a strategy of dominance, possession, collaboration, and alliances to surpass the competition. Starbucks currently has control of the distribution of most of their products.
Starbucks is a growing company that caters to all ages and all types of people. "Considered as one of the most successful and admired companies today, Starbucks has grown from a single store in Seattle 33 years ago to 5,945 outlets in United States and 2,392 more in 28 countries. In fiscal 2003, the company posted revenues of $4.1 billion" (Isidro, 2008). This amazing coffee company offers all types of beverages, from different blended coffees, assorted teas, juices, and cocoa as well. Starbucks has stayed afloat in our ever-changing world because they have changed as people's preferences change. What this means, is that they were proactive when people began drinking more tea and less coffee. They invested more money in a whole branch of tea flavors and advertising to further entice people and not lose customers. They now even serve muffins, scones and other types of sandwich foods, which has been a big hit in places like airports and colleges thus making this brand even more popular.
Starbucks has gone against the usual marketing ploys by stepping outside the box. They have dominated several markets by positioning many stores close together. At first, this might sound dangerous, but it allowed them to make a name for Starbucks much faster than their competitors. This coffee company could not have gotten to where they are in this industry without help from other large companies as well. Over time, Starbucks has formed partnerships with large companies such as Pepsi-Cola Company, Subway, Dreyer's Grand Ice Cream, Inc. and Barnes and Noble bookstore. These companies aided in making Starbucks even more popular which then helped to open more coffee shops all over the world. Now, Starbucks can be enjoyed all over the world. They continue to look at new business ideas in order not to just focus on opening more Starbucks, but also coffee equipment sales and rentals as well as new food and beverage options all over the globe. While this is what they are currently focusing on Starbucks know how important future planning is.
Future Market ConditionPlanning for the future is always difficult for a business but is an important element for success. Looking ahead, Starbucks is not likely to change its prices drastically as the economy is slumping in many parts of the world. It would be difficult over the next five years to sustain a price increase. Yet, maintaining prices and continuing to offer the same products is what will lead Starbucks on into the future as a strong marketing brand. Starbucks has clearly branded itself as a higher quality product and lowering the prices will damage the brand image significantly. In an attempt to keep the prices as they are, Starbucks may try provide more value by providing extra services or features. This is a way to keep the company going for years to come.
Most of Starbuck's current competitors do not rely heavily on coffee sales. Companies such as Mc Donald's and Dunkin Donut's specialize in other food products and have coffee as an additional item. As long as this is the case, Starbucks is able to differentiate itself from the competitors by providing an overall experience, not just a cup of coffee. Should another coffee specialist enter the market, things could become harder for Starbucks. Yet, all in all, the company should stay afloat due to the management that does an excellent job with employees and customers alike all over the world in each Starbucks Coffee stores. Another factor that will help to keep Starbucks Coffee Company afloat in the future is their unique style. It would be difficult for another company to copy exactly what Starbucks has, its products and its feel in general as a company. Many companies have already tried before to copy this company profile and style and have failed. In the future, the same conditions should apply.
RecommendationsThe recommendation to expand Starbucks Corporation in the future is not an excellent idea during this economic slowdown. The coffee café giant Starbucks will have to transform the company in order to survive this current economy. Starbucks Corporation wants to preserve the good brand and products consumers have grown to love by using measures such as cutting cost, closing failing stores, and reducing employees as much as possible. Starbucks is hopeful these measures will increase the projected revenue for the corporation this year by over $500 million dollars (Miller, 2009). Starbucks is not alone in the restaurant closings face-off. The current recession is causing several domestic and international restaurants to rethink how they do business. Starbucks is no exception when it comes to pricing and marketing their brand. They too will need to reinvent the brand to entice consumers to continue to purchase their products.
PriceStarbucks pursues a strategy of price discrimination, and charges different prices for the same product. Starbucks effectively charges higher prices to customers who want coffee served in a larger cup. The amount of espresso in an 8-ounce cup is the same as in a 12-ounce cup, the only difference being more the additional milk. Starbucks needs to set prices very carefully; if prices are too low, the profits diminish, if the prices are too high, the customers stop purchasing.
The current state of the US economy has created a bit of a challenge with Starbucks sustaining sales in the last year. Looking ahead, Starbucks is not likely to change its prices drastically, but instead, the company will try to control costs were possible. Starbucks has clearly branded itself as a higher quality product and lowering the prices will damage the brand image significantly. In an attempt to keep the prices as they are, Starbucks may try provide more value by providing extra services or features. Starbucks demonstrates this through the introduction of new prices in 2008. The company increased the working hours of the barristers, in an attempt for them to build greater relationships with their customers (Coupe, 2008). "I don't care what you are selling, the comfort of knowing that you've done business with that person before creates a kind of loyalty that is hard to replicate" (Coupe, 2008, para. 2).
Although the possibility of Starbucks expanding is risky, the coffee café giant just may be able to pull off the challenge of sustainability in this recession. In the past, Starbucks have been able increase sales throughout all their stores both domestic and internationally. Now, the coffee café giant should reevaluate the market standards before making any risky decision and expansion considerations. The coffee café giant wants to redesign the way they do business for convenience and customer satisfaction. Starbucks is offering new methods of payments for consumers to make choices. The payment methods the coffee café giant has come up with are methods such as return customer discounts, a prepayment method, and other specials announced during seasons and holidays. A recommendation to make improvements to increase the consumer-based market is under way. Although, the coffee café giant noticed an increase in sales, Starbucks Corporation should not aggressively expand during these tough economic times.
ProductionThe easiest method to increase production is through expansion. Expansion in the current U.S. economy is not recommended. The Starbuck Corporation's financial situation is less than last year's reported ending. Recently, the Starbucks Corporation announced that they would close unprofitable stores and lay-off employees to cut down on overall cost. The Starbucks Corporation's decision to let go of many of their employees was upon the release of their first quarter results of the company's financial reports. In addition, the reported lower quarter information generated the announcement of the closing of many of their stores to assist with lowering the cost. The state of the U.S. and European economy is not reassuring. Several states unemployment rates are up from last year, which results in less people able to purchase coffee. As other companies are shutting down, Starbucks is also doing the same; but to retain control of the market and keep the brand name Starbucks is appealing to a new valued consumer. The recommendation for the Starbucks Corporation to continue with expansion plans would have to include the coffee café giant decreasing overhead. Therefore, the coffee café giant will still have to decrease the number of stores opening in the near future.
The coffee café giant will need to reinvent the style of the coffee shops throughout the U.S. and internationally. The competition is moving forward quickly trying the stay afloat with Starbucks by decreasing pricing and other competitive methods. Starbucks Corporation will have to ensure the stockholders that the company can endure the worst of the economy before moving forward. The recommendation for Starbucks Corporation is for them to reduce expansion during these economic times. The competition is redefining their brand to compete with Starbucks, which is driving pricing down. Starbucks Corporation will not survive on lowering the prices enough to withstand the competition. Starbucks will have to continue with plans to lower the overhead costs. So far, the Corporation closed over 300 failing stores in the U.S. market. The decision to expand in the U.S. would not make business sense. Therefore, expansion plans in the U.S. market should be minimized and instead, the Corporation should focus on sustaining the successful stores and growing customer loyalty to the brand.
Composition of InputsThe inputs that go into Starbucks are items such as labor costs, raw materials (coffee and cups), advertising, and product development. Starbucks has built its reputation on paying a fair wage and purchasing coffee at a fair price. If Starbucks suddenly changed this stance, it would damage the Starbucks brand tremendously. Starbucks is not operating in credit yet, and while these compositions of inputs minimize the profits, they ensure the survival of the product. Although it took many years, The Starbucks Corporation has created one of the most recognized and well-respected brands in the world. After going public the Starbucks Corporation began to blossom.
Store after store was opening up throughout the U.S. Shortly after the opening of the first store, Starbucks Corporation had a significant presence and continued growth throughout the U.S. and international markets. Today, Starbucks have a strong customer base and need to retain this customer confidence. Very few barriers exist for market entry and many competitors and copycat brands therefore, pose potential threats. The company is dependent on the retail of specialty coffee; this has made the company less responsive to the need to diversify. Specifically, its main competitors are Dunkin and Mc Donald's in the coffee drinks market, and Nestle in the coffee bean market (Hoover, 2009). Furthermore, restaurants are also focusing on specialty coffees such as, espresso, cappuccinos, and lattes. This creates competitive pressure in the market and can often lead to lower prices.
The competition is moving in on Starbucks quickly and the coffee king may face a price war. Dunkin Donuts sells a 10 oz. cup of cup of coffee for $1.39. "The cost is about 50 cents less than the cheapest cup available in most Starbucks coffee houses and, more significantly, it undercuts several fast-food restaurants" (Hines, 2008, p.1). The recession may have slowed down the coffee king and the competition. Nonetheless, Starbucks have continued to find innovated ways to market their coffee and other products. In a recent development, Starbucks is pursuing an instant coffee market. According to Market Watch (2009), the trials of a soluble coffee are due to begin as soon as next month. The cost components at Starbucks are raw materials, staff time, space, and packaging. Many of those components have increased in price and some important cost control projects in order to lower their expenses are underway. By canceling all decaf coffee during the afternoons has been a huge boost in saving their expenses.
The company also said that its profit dropped 69% in the first quarter ended December 2008. The job cuts, store closures and other initiatives announced Wednesday would save the company $500 million this year (Allison, 2009). Coffee in general is considered an elastic good. Yet, Starbucks coffee is more than just an ordinary cup of cheap coffee. In fact, Starbucks goes beyond that and for at least $3, they have transformed into a company that has an inelastic demand. People even now in the midst of a worldwide economic crisis continue to purchase coffee from Starbucks. The demand has certainly decreased, but Starbucks has found ways to juggle their cost structure to meet the decrease in demand. Two market areas exist for Starbucks.
The first market is the coffee bean market. In this market, the company competes against coffee bean sellers such as Nestle and Maxwell House. In the second market, Starbucks competes in the beverage market. Competitors in this market include restaurants, espresso stands, and companies such as Dunkin Donuts and Mc Donald's. One of the main differentiating factors between Starbucks and its competitors is Starbucks' use of coffee as their main product to draw customers into stores. Starbucks' competitors maintain coffee market share by selling coffee as a complementary product to their end consumer, focusing the attention on other products. Many of Starbucks' competitors such as Dunkin Donuts and Mc Donald's are better known for other products, such as donut and burgers.
The impact of supply and demand on market trends that affect Starbucks is very difficult to predict. The supply of their products is unlimited and as the organization continues to expand and almost monopolize the coffeehouse industry, the ability to supply will only increase. However, according to Iskold (2007) "Starbucks relies on people." Demand is based on consumers' tastes, expectations, income, and the price of other goods, which means that the demand for Starbucks' products can change at any time. The way that Starbucks is looking forward to overcoming these threats of change in demand is to continue to update products and services to meet the consumer demands while expanding into other industries and working with other companies to provide a wider range of products. The impact of government regulations on the market conditions of Starbucks will always be susceptible to change. A California Court ruling on March 20, 2008 showed that even current regulations could have a future impact on the organization.
The ruling "takes away the right of shift supervisors to receive the tips they earn" (MSNBC, 2008, para. 2). Continuous updates to the Generally Accepted Accounting Principles and the movement towards a compromised International Financial Reporting Standards, the accounting practices in the industry will be changed and may affect the market. In addition, as more activist groups bring potential changes to light, the government regulations may change with the new issues brought up by American and International society groups. A letter writing campaign initiated by six activist groups demanded that Starbucks "remove all genetically engineered food ingredients from its products, start brewing and promoting Fair Trade coffee, and provide clear evidence of efforts to improve the wages, working conditions and lives of farmers" (Organic Consumers Association, 2001, para. 2). These demands are not set forth by the government, but by people who have some influence over public opinion. The government now may not regulate these concerns but activist groups may force such change in time.
Starbucks Coffee the pedigree of independent coffee café shops has upheld the monopoly on the coffee café industry for years. Starbucks operates as a monopolistic structure with some competition both domestic and internationally. Although it seems many of the company's competitors cannot compete with the number of stores Starbucks Company independently owns and operates because of the consumer brand preference and loyalty. Yet, the other coffee companies try to compete with the coffee giant by opening more stores. The Starbucks Company expands their markets international to create a worldwide global expansion.
The decision to go international is a smart market move for the company. This decision creates a solid foundation for the future of the company. Starbucks created a strategy of dominance, possession, collaboration, and alliances to surpass the competition. Starbucks currently has control of the distribution of most of their products. Over the years, Starbucks has grown from a single coffee café in the famous Seattle marketplace to an international worldwide corporation with sales expanding in the billions. Starbucks Corporation, the king of coffee café giant publicly announced that several stores would have to close causing a massive layoff of several employees. The Starbucks Corporation stated that the corporation's net worth fell way below the projections for the first quarter. Moving forward, the coffee corporation has a huge challenge ahead in order to reinvent and make anew.
ConclusionOne of the recurring themes in this analysis is that Starbucks is clearly the leader in this industry despite a significant downturn in the economy. This has been achieved despite being confined to a monopolistic competitive market. Starbucks have achieves this by influencing consumer demand through superior product positioning – not just for their main product sold (high-quality coffee), but also for the atmosphere in which that product is served.
As sales start to slip significantly due to the economic downturn, it may be advantageous to slow the rate of new store openings, especially in the United States. Starbucks can spend time to explore new markets in areas where the economy is stronger and growing.
Starbucks has achieved growth by sticking with a very simple strategy – their retail goal is to become the leading retailer and brand of coffee in each of its target markets. This is achieve by selling the finest quality coffee and related products and by providing superior customer service. Starbucks must stick with this strategy to continue its success. Starbucks has significant capital resources, strong consumer demand, and a sound expansion and operating strategy, which means that Starbucks is here to stay.
References
Allison, M. (2009). Starbucks will cut 6,700 jobs, close 300 more stores. The Seattle Times. Retrieved February 16, 2009, from http://seattletimes.nwsource.com/html/businesstechnology/2008681651_webstarlayoffs28.htmlCoupe, K. (2008). The Human Factor. Chain Store Age, pp. 28,30. Retrieved February 6, 2009, from Business Source Complete database.
Hines, N. (2008), Starbucks attacks competition with the $1 bottomless coffee. TimesOnline. January 24, 2008. Retreived February 10, 2009, from http://www.timesonline.co.uk/tol/news/world/us_and_americas/article3244929.eceIsidro, I. (2008). Learning from Starbucks: 10 lessons for small businesses. PowerHomeBiz.com. Retrieved February 7, 2009, from http://www.powerhomebiz.com/vol144/starbucks.htmIskold, A. (2007, April 11). Alex Iskold technology blog [Google – the ultimate money making machine]. Message posted to http://alexiskold.wordpress.com/2007/04/11/google-the-ultimate-money-making-machine/Miller, C. (2009). Starbucks to lay off 6,000 and close more stores. International Herald Tribune. January 29, 2009. Retrieved February 20, 2009, from www.iht.comHoovers (2009). Companies. Retrieved February 13, 2009, from http://premium.hoovers.com.ezproxy.apollolibrary.com/subscribe/co/competitors.xhtml?ID=ffffrhkchrhhyjjrfkMarket Watch (2009). Starbucks. Retrieved February 13, 2009 from http://www.marketwatch.com/quotes/sbuxMSNBC (2008). Business. Retrieved February 11, 2009, from http://www.msnbc.msn.com/id/23848570/Organic Consumers Association (2001). Starbucks/Fairtrade campaign. Retrieved February 11, 2009, from http://www.organicconsumers.org/starbucks/orininterview.cfmStarbucks (2008). About us. Retrieved February 7, 2009, from http://www.starbucks.com/aboutus/overview.aspStarbucks. (2009). Starbucks Corporation. Retrieved February 28, 2009,from http://www.starbucks.com/mission/default.aspSubway to test Seattle's Best
Related Topics