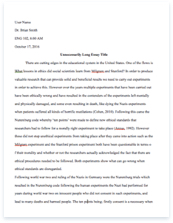 The whole doc is available only for registered users
A limited time offer! Get a custom sample essay written according to your requirements urgent 3h delivery guaranteed
Order Now
I signed a non-disclosure agreement with my current firm. I am unable to speak to the operations, strategy, and performance of the Fannie Mae. For this reason I have chosen Starbucks to analyze. Starbucks is an organization that has a wide moat. The Balance Scorecard as created by Norton and Porter focuses on several areas, which include the following: Financial Perspective, Customer Perspective, Business Process Perspective, and Learning Growth Perspective. Having spent a respectable amount of time at Starbucks this evening I have come to the conclusion that Starbucks that the best place to start is to focus on the learning and growth perspective. Starbucks is a "premier roaster, marketer and retailer of specialty coffee in the world, and "formed in 1985" (Starbucks Corporation, 2013, p. 2). When you are premier, marketing, or specialize in something learning and growth is required. The three objectives under learning and growth should include becoming a premier roaster visionary past the use of the internet (which entails thinking out of the box), continuous improvement nationally and internationally, and listening to the customer base old and new.
These can all be achieved by continuous polls of the customer nationally and internationally, continuing to monitor buy and spending habits as they do with social media and apps, but the company may need to improve upon the specialty drinks and ways that it roast coffee as it so proudly touts. The company is an innovator, so innovation should continue to be mainstay. Internally the business could improve with various initiatives that include monitoring and maintaining a friendly price point for consumers. The company should not succumb to increasing its prices to compete with other roasters. Continued and ramped awareness of the price point the consumer will pay for specialty roast and coffee should remain at the forefront of the organization. Monitoring, tracking, and improving Starbucks rewards programs can aid in the price point management and maintenance. Sitting I recognized that during rush hour and non-hour Starbuck baristas don't move as fast as others.
There appears to be a lull in the movement of the employees. The excitement that use to exist years ago of the employees is gone. It is time to manage time better. Good coffee should not come at the price of being late to any event or even work. The company could also use a boost in putting the Starbucks brand (i.e. cups, mugs, coffee) in better and more visible locations. I have seen over the years some of the company branding popping up in grocery stores and other retail stores, but why not go all the way. I am interested in seeing a specialized Starbucks grinder and brew machine in Wal-Mart. That way I can take my specialized coffee and brew at home as well. The customer perspective can be drawn from the aforementioned perspectives. Three initiatives to focus on regarding the customer include a better overall experience at the locations, a possible Starbucks coffee Beta tester program for long-term and new customers, and possibly a Starbucks food/coffee truck. All three would improve the customer experience and speak to the 21 century customer.
The financial perspective is the catch all of the four perspectives. Each perspective funnels into the finances of the organization. To ensure that the above-mentioned is beneficial to the company the first objective would be on the measurement of revenues, costs, net income. The second objective would be to focus ensuring the employees properly incentivized. The third objective would be to focus on return on sales, equity, and assets. Through each perspective and objective the idea is to continue Starbucks success in the 21 century. Great price, great attitude, great quality, and leadership in coffee roasting and retailing should be the outcomes. Scoring Starbucks: A Balance Scorecard Analysis
The Starbucks Corporation has become a national and international staple ever since its origination in 1985. The company "is the premier roaster, marketer and retailer of specialty coffee in the world, operating in 62 countries" (Starbucks Corporation, 2013, p. 2). Publicly traded under the "SBUX" , the company offers goods and services under brands: "Teavana, Tazo, Seattle's Best Coffee, Starbucks Refreshers, Evolution Fresh, La Boulange andVerismo" (Starbucks Corporation, 2013, p. 2). Starbucks was chosen because of the strength of its brand and its continued leadership as a specialty brand, although there exists plenty of coffee roasters, offerings, and companies. The majority of the company's historical, performance, and financial data will come from the company 10-K (Annual Report) last generated and filed on November 18, 2013 (2013). A popular and deeply economic moated organization such as Starbucks is the perfect company to apply the balanced scorecard method to.
The scorecard is purely a management and measuring tool developed by Drs. Robert Kaplan and David Norton that focuses on Customer, Business Process, Learning & Growth, and Financial perspective indicators. These specific management and measuring tools are used to indicate improvements or continued practices of a company or its business units (Balanced Scorecard Institute website, 1998-2014). I have identified aside from Financial Performance Perspective, Starbucks main focal point should be the Learning and Growth Perspective. The Customer and Internal Business Processes Perspectives funnel into the Learning and Growth perspective, which in turn improves the overall Financial Perspective and Performance of the organization.
Overall the best way that Starbucks will exceed and excel in its Learning and Growth perspective is through its continuous improvements, constant and practiced awareness, and sustained visionary leadership in the Restaurant & Bars –NEC industry and Cyclical Consumer Goods & Services sector. Learning and Growth Perspectives Touting yourself as a premier source, distributor, and retailer not only requires attention to detail, but continuous and improved visionary leadership. Vision and visionary leadership are huge in the Learning and Growth perspectives of Starbucks. Objectively Starbucks should seek to lead its industry past the website and internet environment, improve its national and international footprint, and continue to retain old customers and attract new customers. Vision, Footprint, and Attraction
Visionary Leadership, increased footprint, and the attraction of old and new customers will help in the company's education of the people they serve as well as aid growth nationally and internationally. Currently Starbucks has a wealth of web based, digital and social media initiatives and activities going. Per a Starbuck's 2012 Financial Release the company noted, "Innovation, operating leverage and global brand relevancy drive growth across retail and CPG channels" (Starbucks Corporation, 2012). At the time of the release the Chairman and CEO, Howard Schultz, said at the company "will have more than 20,000 retail stores on six continents by 2014 and more than 200,000 points of global CPG distribution by 2015"(Starbucks Corporation, 2012, para. 2). Additionally, he advised he was "personally committed to seeing Starbucks deliver the innovation, execution and elevated
customer experience necessary to achieve both these goals and remain one of the world's most trusted and admired consumer brands" (2012).
A peak at the company projections at that time shows the company was thinking beyond its retail stores and "CPG channel developments" (2012). Starbucks acknowledged that the digital and loyalty platforms were improving and shaping the way it related to its customers. Add to that the digital footprint and awareness of loyalty was helping to strengthen the brand, helping to increase value and expediency among customers at the time. At the time the company's platform for accepting mobile payments was "to account for 10 percent of payments in Starbucks U.S. stores by the end of fiscal 2013" (Starbucks Corporation, 2012, para. 6). Andy Brotman, the company chief digital officer advised that "new program innovation are expected to contribute towards a rapid and substantial increase in My Starbucks RewardsTM membership, from 4.5 million active members at the end of October 2012 to approximately 9 million members by the end of fiscal 2013" Footprint
References
Balanced Scorecard Institute website. (1998-2014). http://balancedscorecard.org/Starbucks Corporation. (2012, December 5). Financial Release [Press release]. Retrieved from http://investor.starbucks.com/phoenix.zhtml?c=99518&p=irol-newsArticle&ID=1764541Starbucks Corporation. (2013). Form 10-K [Annual Report]. Retrieved from http://investor.starbucks.com/phoenix.zhtml?c=99518&p=irol-SECText&TEXT=aHR0cDovL2FwaS50ZW5rd2l6YXJkLmNvbS9maWxpbmcueG1sP2lwYWdlPTkyMzcxMDYmRFNFUT0wJlNFUT0wJlNRREVTQz1TRUNUSU9OX0VOVElSRSZzdWJzaWQ9NTc%3d
Related Topics