Speculation in June Spence's "Missing Women"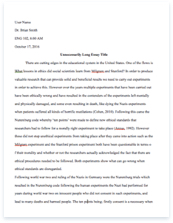 The whole doc is available only for registered users
Pages: 4
Word count: 984
Category: Witness
A limited time offer! Get a custom sample essay written according to your requirements urgent 3h delivery guaranteed
Order Now
June Spence's "Missing Women" is a story of three women's mysterious disappearance. Indications of how the women, a mother, Kay, her daughter, Vicki, and her daughter's friend, Adelle, lived their lives and may have vanished are provided throughout the story, but in the end, it appears no one had all of the details needed to provide closure to the case. The information contained in the story is obtained by a variety townspeople, including friends, family and neighbors thought to have known the women. Friends of the missing girls said they were last seen attending a graduation party; no one is certain when or where Kay was last seen. Rumors swirl of how they may have faded away, but it is undetermined if they were snatched by some passerby or fled to escape situations they did not want to face. The search for these women proved to be endless.
All of the women in the story seem to have differing and very interesting backgrounds. Spence depicts Kay as a divorced mother with shady business dealings who was reckless with her money. "Some say she laundered money for drug dealers and got greedy, funneling too large a share for herself." (256). Vicki was promiscuous, portrayed as an out-of-control, trashy, party girl, who had a boyfriend with a violent temper. Adelle on the other hand, is the most responsible of the three. Scholastically inclined and socially engaged, Adelle was conscious of her academic ability and was a beautiful cheerleader with caring and concerned parents. Although Vicki and Adelle now led differing lifestyles, there was one commonality. Vicki and Adelle were adolescent friends throughout junior high until they chose different paths. However, on the eve of their disappearance, a party reunited them.
In "Missing Women", neighbors, town-folk, friends and family members believe they all have the critical clues to the women's disappearance. Some believe they were abducted by a cagey man wandering through the town, in one instance, he is seen in a white pickup truck, in another, a green van. No one really could provide a clear description of the man or the vehicle. Police are suspicious of family members to include Kay's estranged husband and son, as well as Vicki's ex-boyfriend, who, when first questioned by authorities, was disobliging. In the end, all interviewees had sustainable alibis and were no longer considered suspect. Others speculate Kay was laundering drug money and may have had enemies because she became greedy and stashed her share, but law enforcement denied the tales.
The assumption that the women ran-away, unharmed, to escape issues they were each currently facing was churning through the minds of the community, as well. Kay's exceeded credit limits and careless financial dealings (256) had finally caught up with her and perhaps she wanted a clean slate and was going to turn her life around. Vicki was thought to have been pregnant because of an unopened urine test law enforcement found in the bureau in her bedroom (256). Accountable Adelle was failing her math class; was she was too afraid to face her parents with this potentially disappointing news? Perhaps, but we will never know the truth because the hints of these possibilities were unwarranted. Volunteers searched through waterways and acres of woods without a trace.
False leads begin to filter into reporters and investigators. An anonymous caller informs a reporter about a hidden box containing information about the missing women (257). The box that was identified by the unidentified caller was located, but the information it contained was fruitless. The tip was a hoax that consumed authority's time and satisfied some prankster's sick mind by tricking them into believing it was evidence associated with the women's situation.
Party-goers claim the girls were last seen leaving the graduation party at various times between one and three A.M. Some stated Adelle and Vicki may have had an altercation, while others say they were hugging and dancing on the front lawn of the party house prior to leaving the event. A local waitress states, "She is fairly certain she served the three women omelets, French toast, and coffee around two A.M. on the day of the disappearance." (257), while the QuickMart clerk claims a women resembling Kay entered the store and asked if anyone had seen two teenaged girls around the same time. "A man calling himself a freelance private eye and soldier of fortune says he helped the women conceal their identities and relocate, to where he is forbidden to disclose, but rest assured they are alive and well, enjoying lucrative careers in finance." (258). Leads continually flow into police by a variety of interested parties, but none appear to be concrete or relevant. The media buzz of the missing women begins to fade as they find more interesting news to deliver, volunteers return to their everyday schedules, as indicated when Spence states, "As the phones' ringing wanes, crime-line volunteers drop off reluctantly, like rose petals." (259).
However, the rumors of the women's disappearance vaguely linger, and the town is still desperate to know the women's location and how they got there. Neighborhoods take security measures seriously by installing additional locks and ensuring ample street lighting, as they fear additional disappearances will occur. No one really knows who to trust, as they are all suspect to one another. Visions of the smiling women enjoying the moment, or buried beneath the cold ground were just that, visions, as Spence indicates when she states, "And what of the missing women? They do turn up, but only in dreams." (260). Kay, Vicki and Adelle's remain lost. The eye witnesses, who thought they had answers to assist law enforcement with solving the missing person's case, ended up not having the right answers. What were thought to be critical details leading up to the women's disappearance and potential location proved to be mere speculation on everyone's behalf.
Related Topics