Sony's Goodwill and Segment Reporting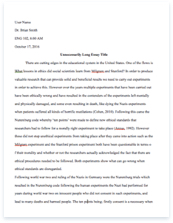 The whole doc is available only for registered users
A limited time offer! Get a custom sample essay written according to your requirements urgent 3h delivery guaranteed
Order Now
Facts:
Sony have been known worldwide as a Japanese multinational company, its efforts trying to expanding business in United States, have made that Sony acquires CBS Records and Columbia Pictures. Thus, creating Sony Music and Sony Pictures, which represent Sony entertainment. This involved to the company in $1.2 billion of debt, and assigned goodwill assets for $3.8 billion. The last filing with SEC reported just two main segments: electronics and entertainment. The results of these segments, have brought profitability in Sony music and continuous losses in Sony Pictures. Its projections calculated loss for five years in the entertainment pictures, considering that it would become profitable. Due to this, Sony has experienced in the last four years losses, which are related after amortization and financing costs. But also, currently Sony Pictures has experienced losses of almost $1 billion. Sony admitted that 2.7 billion in goodwill assets were written down related to Sony Pictures acquisitions. Sony has shown low profit in Entertainment, as result of combined operation business between Sony Music and Sony Pictures. Thus, the financial statement consolidation did not disclose any losses from Sony Pictures.
Issues:
Considering the statement above, I would present the following issues: 1-Recently business acquisitions of Sony, which involves Goodwill considered intangible asset. Considering the above statement the first issue would be determines whether goodwill amortization or impairment testing would be necessary.
2- Also Sony combined operations between Sony music and Sony Pictures, which represent Sony Entertainment. The figures shown in its financial statement consolidation does not represent the reality of the company. The second issue to considerer is determines whether financial statement disclosures of Sony Entertainment were adequate under regulatory rules.
Conclusion:
1-As stated by authoritative sources goodwill was amortized; it means that the value of goodwill was diminished annually. Thus, resulting a loss equal to the amount that was diminished. Since 2001, amortization would not permitted for goodwill assets. Instead write-down of goodwill entity with continuous losses must be done. 2- The Financial statement disclosure is required when a company has two different segments, as is the case of the Sony Entertainment.
Authorities on Goodwill assets are as follow:
I would like to start citing ASC 350-20-20 – Intangible Asset- Goodwill-Glossary Where explain the concept of Intangible asset, which represents assets that absence of physical substance. Moreover, Goodwill represents an asset from which is expected future economic benefits, emerge from the acquisition of other assets or business combination. Another important point would be the impartments testing as refers ASC 350-20-35-28 where indicates that Goodwill of reporting unit must be tested for impairment annually. The test can be accomplished at any time in the fiscal year. In the case of different reporting unit, the impairment test could be at different times. This citation in the memorandum was provided incorrect (ASC 305-20-35-1 and 28) this encoding does not exist in FASB. Another consideration is the citation ASC 350-20-35-4, which is related with the first step to accomplish goodwill impairment test. The memorandum stated only the (IAS 36.105) impairment losses.
Authorities on Segment Disclosure:
ASC 280-10-50-10 describe the criteria for reportable segments, if the criteria is met, separate information about operating segment shall be reported separately. ASC 280-10-50-6 refers business activities reports could be presented in different ways.
The memorandum provides right information, about authoritative sources. In the collection of the evidence is not only important authoritative sources, but also would be important non-authoritative sources, as we can mention guidance gives by AICPA, web sites, articles about the same industry or problem, and general information about the industry. Sometimes no-authoritative materials help to understand better the authorities. For example companies with similar problems could help to handle the accounting and reporting procedures. Another point very important that was missing, I would say, was the identification of keywords, as could be goodwill, write-down, segment disclosure, and business combination. I would say also, the application of authorities it does not say why some alternatives were discarded, neither, explains why the procedure or principle was selected. In my consideration, the issues should start with the verb "Determine".
Related Topics