Sony Threats and Opportunities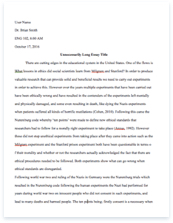 The whole doc is available only for registered users
Pages: 8
Word count: 1837
Category: Sony
A limited time offer! Get a custom sample essay written according to your requirements urgent 3h delivery guaranteed
Order Now
1.Threat of Substitute Products (LOW)
The possibility threat of substitutes is moderately low; since there are few substitutes from other industries (if any); and most of them are seemed to be obsolete or have on foot out of the door, e.g. digit camera in the place of film camera and fax machines in place of overnight mail delivery. Consider that Sony has built a good reputation and strong customer loyalty, it effectively position the company's products against product substitute to some extent; this is a surplus for the company. 2.Bargaining Power of Buyers (HIGH)
The power of buyer is high due to almost no switching cost for customers to switch from one brand to another. The access to the internet also allows customers to have all the information on prices charged by the different companies. The possession of this information may cause price sensitive buyers to switch to buying from companies that offer cheaper prices. On-line shopping has also increased the bargaining power of buyers. 3.Bargaining Power of Suppliers (LOW)
The suppliers do not have an upper hand (low bargaining power) due to large number of suppliers and customers. Moreover, Sony operates in big global supply chain management and its suppliers are not concentrated. Comparatively, they are also much small in size and thus normally have weak bargaining power. Sony usually engages indirect negotiation with its suppliers in order to secure reliable supply at lower prices. 4.Threat of New Entrants (LOW)
Threat of new entrants is low as the entry into the industry requires high capital, economies of scale, product differentiation as well as technology and innovation know-how. Moreover, the industry is regulated that every potential entrant is required to obtain approval from the relevant authority of the particular country before the company is allowed to be operated. Every new entrant that infringed into the big players' territories can expect strong retaliation from them. Therefore, it also serves as a deterring effect to potential entrant. 5.Intensity of Rivalry (HIGH)
Industry rivalry is high due to relatively intense competition and high exit cost. The high intensity of rivalry is also largely due to the numerous and equally balanced competitors in the markets, generally short product life cycle as well as high R&D, fixed and storage costs. The industry growth is slow and thus further heightens the intensity of competition. From the analysis above, it can be deduced that competition in the consumer electronics industry is intense and therefore will not be attractiveness (i.e. profitability) to potential entrants. However, the overall industry attractiveness does not imply that every company will return the same profitability. If Sony is able to apply its core competencies, business model or network well, the company can still achieve a profit above the industry average. A clear example of this is the airline industry. As an industry, profitability is low and yet individual companies, by applying unique business models, have been able to make a return in excess of the industry average. SWOT Analysis
Strengths
•With such huge reserves means that Sony is capable of generating internal funds to finance any expansion. •Possession of the necessary physical resources is likely to help Sony generate value-creating competitive advantage. •Ability to leverage on technologies well and ahead of its competitors to create innovative and high quality products for its customers so as to increase sales and profit margins. •Ability to motivate and improve productivity of the staffs. •Ability to innovate and come up with revolutionary innovations that mesmerize customers into buying them. •Positive perceptions of Sony's reputation that help to boost sales and revenues. •Ability to manage the complex and geographically dispersed in-bound and out-bound logistics activities well. •Possession of a world-class marketing acumen that has made Sony a global mega brand. •Possess capability to train employees and business partners to manage the complex and geographically out- bound logistics activities to enhance operations protocol. Weaknesses
•Sony's high debt ratio (highly leveraged)could put itself in danger if the company's creditorsstart to demand repayment of debt. •Weaknesses of divisional structure that include:
(1) Duplication of functions at the different "levels" that resulted in high cost in maintaining the management structure; (2) competing business units allow office politics instead of sound strategic thinking to affect its view on such matters as allocation of company resources; (3) Sony's business units allow compartmentalization to settle in that lead to lack in communication and cooperation. This in turn runs the risk of incompatibilities of its products and services. Opportunities
•Globalization trend provides opportunities such as entrance to new markets. •Privatization and deregulation suggests more opportunities to expand market and increase market share. •High growth video-game industry provides presents the opportunity to increase business globally. •Larger working age population; more disposable income.
•New services such as Internet Telephony provide all media and technology companies with the opportunity to leverage on new technologies to increase sales. •Technology advancements provide opportunities to reduce operation costs. Threats
•Unfavorable government policies.
•Prolonged global recession.
•Piracy.
•Aggressive competition from competitors, especially low-cost imitators.
Products Life Cycles Analysis – BCG Matrix
The positions of Sony's existing products are elaborated below: •Dog- A product becomes a dog due to low market share and a low growth rate and when the product neither produces nor uses up bulky amounts of cash. Walkman and CD players fall under this category. Some analysts opined that Sony's excessive focus on the maturing consumer electronics business (profit margin below 1 per cent in 2002–03), coupled with increasing competition in the consumer electronics industry was severely affecting its profitability. •Question- A product becomes a question when they have a lower market share and they do not generate much profit or cash. Sony products that fall under this category include semiconductor, music player, VAIO computer and CRT-TV.
Due to aggressive competition from its competitors such as Samsung Panasonic and Matsushita, these products could not make as much sales as they expected and their market shares now range between 10-14%, comparatively lower the competitors. •Star- A star is when huge quantities of profit are produced because of the powerful market share and high growth rate. Sony's digit camera, LCD TV, DVD player and playstations fall under this category. Their market shares range between 25 to 40%, way ahead of its competitors. •Cash Cow- Sony Ericsson W980 from Sony walkman series is a cash cow. We say a product is a cash cow when the product show signs of that the return on assets is better than the market growth rate, and makes more cash than they use. In case of Sony Ericsson W980, it's a phone with touch sensitive music controls and 8 gigabytes of internal memory. This means one can store up to 8000 songs. Sony Ericsson W980 helps to position Sony Ericsson as a market leader in the music world.
STRATEGIC ACTIONS SONY SHOULD TAKETO SUPPORT ITS BUSINESS-LEVEL DIFFERENTIATION STRATEGY The construct of differentiation strategy emphasizes on high quality offerings, significant investments in innovation and staff development and branding. In order to continue to meet these requisites, Sony may adopt the strategic actions as follows: •Maintain The Leader Position in Product Innovation & Quality Sony's approach – doing what others don't – has paid off, in the form of great products that people covet. Throughout its history, Sony innovations have become part of mainstream culture with the ability to capture the imagination and enhance people's lives. In recent time (2003), Sony continues to fuel industry growth with the sales of innovative and quality Sony products such as VAIO notebooks (that raise the bar in both form and function) and digital cameras (that allow pictures to be captured on a floppy disk).Considerable inroads have also been made in professional broadcasting such as the production of Betacam. Moving forward, Sony should continue to maintain the market leader position in product innovation and quality through strong R&D, indigenous use of new technologies and superior marketing acumen. •Invest in Broadband Network
Sony is a corporation with convergence at its very heart. Driven by an integrated business model, the company is well positioned to bring new benefits to consumers by combining hardware, software, content and services. In the company's view, the Internet is an "e-Playground" with new ways to enjoy Sony products and it opens up opportunities for Sony to produce new revolutionary products in future. Moving forward, Sony has planned to continue to invest heavily in broadband network so as to allow an entirely new form of entertainment such as digitized movies and music as well as Internet content and games to be accessed ubiquitously. Sony took an infant step recently by launching SonyStyle.com, a new information rich e-commerce site designed to build a closer relationship between Sony and its customers. •Invest in Internet-Enabled Products
Sony's strategy is focused on four gateways to the networked world. They are the digital televisions and set-top boxes, VAIO personal computers, mobile devices (such as the CLIE handheld devices and digital phones) and PlayStation2 game consoles. To ensure that these products possess internet-enabled capability, Sony has developed new audio-visual applications designed to personalize technology that give consumers easy, ubiquitous access to entertainment and information – no matter whether the content comes from cable, satellite, terrestrial, packaged media or the Internet – the company's software strategy.
•Reinforce Brand Values & Promote a World Class Brand
Chairman of the Board, Norio Ohga, once said:
"… The most valuable asset of all is the four letters, S, O, N, Y. I tell them, make sure the basis of your actions is increasing the value of these four letters…" This underscores the strong emphasis on the importance of reinforcing the brand values at Sony. The company also embarked on the project dubbed 'Being Sony' to help the various stakeholders assimilate the brand values better. The phenomenal strength of the Sony brand worldwide is surely a testament to the company's reputation for producing innovative products of exceptional quality and value. Sony celebrates brand diversity to connect with consumers across various lifestyle segments. For instance the grand MiniDisc format re-launch under the Walkman brand in2000 was meant to communicate subtly that Sony is well connected to the world, the lifestyle that people pursue, particularly the Y Generation. •Encourage Dreams
Sony strives to create things – things not essential, yet hard to live without – for every kind of imagination with its products that stimulate the senses and refresh the spirit and ideas. Sony describes profoundly on its website "We are not here to be logical or predictable. We're here to pursue INFINITE possibilities. We allow the BRIGHTEST minds to interact freely, so the UNEXPECTED can emerge" To emphasize the aspiration of creating things from imagery, Sony's top management knows that creativity is the company's essence and thus they frequently take chances in innovation work, aiming to exceed the expectations of consumers. In order to succeed using differentiation strategy, Sony must possess the ability to continuously produce innovative and quality products that exceed customers' expectations and at costs that approach near its competitors.
Related Topics