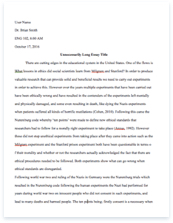 The whole doc is available only for registered users
A limited time offer! Get a custom sample essay written according to your requirements urgent 3h delivery guaranteed
Order Now
Literary works are influenced by the time and environment in which they are set. They exist in a social, political, and historical environment and reflect the value of the culture and history of people. The themes in "This Is What It Means to Say Phoenix, Arizona" authored by Alexie Sherman have a direct relationship with Alexie's experience. Much of Alexie's life in America can be seen in the story. He was born in 1966 and raised in Washington's Wellpinit within and Indian reservation called Spokane. Both of his parents were Indians. His early life was characterized by health problems. He was born with hydrocephalus (Grassian). The chances of him surviving were low. Alexie's father had even invited a Catholic priest to perform final rites on him.
Alexie overcame the problem and survived. However, doctors predicted that he would suffer from retardation. This did not come to be. However, he suffered seizures and bed-wetting as a result of this medical condition. Alexie lived with five other children on the reservation. His state made him an easy target for bullies. Alexie was born and raised in poverty. Both of his parents were alcoholics, and this eroded the family's fortunes. He was determined to move out of the reservation. He enrolled in a high school in Reardon. The town was dominated by whites who were unfriendly to Indians. Here, he had to fit in this new society. After moving to school, Alexie performed well in his academics. However, after leaving the reservation, he too became an alcoholic. He eventually dropped out of this class. He then transferred to Washington State University. Having looked at the author's early life, it is expected that events that played out in his life would reflect in his works as themes. These themes include the growth of Indians in America, poverty, tragedy, alcoholism, bullying, and friendship (Grassian). As expected, these themes show up in "This Is What It Means to Say Phoenix, Arizona." Alexie's early works built around the life of Indians under reservation. This story, however, moves out of the reservation and discusses Indians' ties with the rest of America.
What does it mean to be a modern Native American? How does their historical culture influence today's society? Sherman Alexie does an outstanding job of influencing his characters with culture and traditions. He also outlines the societal problems experienced on the Spokane Indian Reservation and the struggle between the individual Native American modern lifestyle and the Native American historical culture. In his novella, Sherman tells the story of two men travelling to Phoenix, Arizona to retrieve the remains and belongings the one of the character's deceased father. They culminate in acquiring knowledge about themselves and their culture on the journey. Thomas Builds-the-Fire represents the traditional aspect and is recognized for his storytelling. Victor represents the modern aspect. Culture plays an integral role in who we are. It will influence how we behave, think and believe. Our cultural history defines the next generation and their beliefs. Sherman's piece highlights the traditions, culture and societal problems experienced by the American Indians on the Spokane Indian Reservation. Victor seems to fight against a sense of community and tradition while living on his reservation.
This story represents the relationship between the individual Native American modern lifestyle and the Native Americans historical oppression. Victor is trying to locate his identity while Thomas is content with his. Thomas represents the storytelling tradition while Victor is torn between the outside world and the reservation he grew up on. "For Native Americans, identity and assimilation have been critical challenges, both in the past and in today's world." (NAPC) Victor's father abandoned him and the reservation when he was young, leaving Victor with a disconnect to the Native American Indian culture.
Victor is plagued with money problems and unemployment concerns. When his father dies, he is unable to raise money to travel to Phoenix to pick his father's body and claim his inheritance. His financial woes are added by the fact that he had unexpectedly lost his Bureau of Indian Affairs' job. He turns to the tribal council for assistance. However, the money he receives is not enough. In the end, he is assisted by Thomas, a man he had disregarded for many years.
Thomas is seen as an outcast while Victor is more confident in his demeanor. Thomas was recognized as an outcast because of his love for story-telling, an Indian tradition; "Thomas was a storyteller that nobody wanted to listen to" (Alexie, 2). It is also revealed that people didn't like his tendency of repeating stories. As quoted, "Nobody talked to Thomas anymore because he told the same damn stories over and over again. Victor was embarrassed, but he thought that Thomas might be able to help him. Victor felt a sudden need for tradition" (Alexie, 3). Storytelling is how tribes and individual are able to maintain their identity and connect to their culture. Alexie is known for the accurate depiction and semi-autobiographical work which has an underlying feel-good story of transformation. "Tribal identity, the centrality of storytelling, and the cyclical structure of Alexie's narrative originate within traditions of ceremonies, where communities engage in remaking themselves." (Carroll). Culture plays a central role in the story. The Native American culture has influenced the Indians in a big way. Storytelling was part of the Indian culture. However, Victor and other members of the tribe do not accept Thomas' stories. This indicates that they have abandoned their beliefs.
The Indian tradition advocated for closer ties in the time of tragedy. This is why the Thomas assisted Victor to cover the expenses of traveling to Phoenix to collect the body remains of his father and also claim his belongings. Indians in the reservation suffer because the American took away their lands. Now they must find a way of breaking away from this life of oppression and build their futures. Alexie shows how the Indian culture has been destroyed by western colonization. This has led to the emergence of a new generation of Indians. The new generation is somewhere between being Indians and whites. "Each of these modern reservation characters is stuck in no man's land, where their past has nearly been eradicated by American colonialism, their present is characterized by oppression and racism, and the future is envisioned as a continuation of the present." (Carroll)
Thomas reflects on the humiliation brought about by the white colonization. During the Fourth of July celebrations, he wonders why native Americans celebrate the independence of the same people who took away their freedom. Sherman informs this to the readers through a conversation between two of his major characters, "You know,' Thomas said. It's strange how us Indians celebrate the Fourth of July. It ain't like it was our independence everybody was fighting for." (Alexie, 3). The political theme emerges in the story in a very natural way.
Alexie doesn't shy away from addressing the problem of alcoholism within reservation life, and the problems with the stereotypes that follow. Alexie uses his own experiences and the influence of the society to outline the societal issue of alcoholism and abuse. "As Alexie's poetry and prose uncompromisingly demonstrate, communities are far from uncomplicated and are frequently themselves destructive, as with communities of substance abusers." (Nelson) In one of Victor and Thomas' childhood stories, a 15-year-old Victor gets drunk and "beats Thomas up for no reason at all" (Alexie, 4). Victor is a representation of those who assume all Native American drink, and in doing so they fail to explore the reasons behind it. For Victor, there are many: his father leaving, his lack of education and future, the cycle of violence and poverty he and his community are trapped in.
In his works, Alexie suggests that though the Indian culture may be destructive, what they need most to move them out of oppression is helping each other. This message is again embodied in several instances. For example, when Thomas elucidates one of his apparitions to his friend Victor, he says that Victor's father says that all they are going to get in the reservation getting mugged. He says that the meaning of the dream was "take care of each other" (Alexie, 8). He remarks that the only way Indians in reservation can achieve their visions is by uniting and helping out each other.
Alexie shows how the characters are involuntary made to walk on a thin line between isolation as well as assimilation. Victor manages to conquer this eventually as Sherman's story culminates. He does this by reconnecting with his people and identifying his origins and culture by reviving and acknowledging his native identity and embracing it to fully assimilate and bond with his community. This is portrayed by the case of Thomas to the reservation he was born in after being away for many years. This story is therefore genuinely in touch with the social and political environment of the times it was authored. It addresses the issue of racial segregation and moral erosion. This was a significant problem in the society during the 20th century. Communities found themselves on the ground between their old culture and the western civilization.
Works Cited
Alexie, Sherman. "This is what it means to say Phoenix, Arizona." The Lone Ranger and Tonto Fistfight in Heaven. Grove, 1993, pp. 1-11.
Carroll, Kathleen L. "Ceremonial Tradition as Form and Theme in Sherman Alexie's The Lone Ranger and Tonto Fistfight in Heaven: A Performance-Based Approach to Native American Literature." Short Story Criticism, edited by Jelena Krstovic, vol. 107, Gale, 2008, http://secure-web.cisco.com/1MShaWK_wC72GtnGPZWp_wXvS_kJAlKUpED9k3TAnVbAgJJPsIZsrzbLU0nMv66rIiv6YxN-CThgIb20CaWyYAFqf8Qc77bV5-prAULs3f5TOLupV7DgAApNt8l631YEvk88FCFrfwQJ4E_V0q1z5aydRzjqjw4cVChOkMRDPMsOtMlnfn565YnOB6np27qnfo5TJyJmady9TChxkYwJ5OnymuCjv5ytE6u0QMRbq8G8g-BugMt4J-54V468-bzyzVlRXqv7FbbMxeNq-DeqJC8GZKqjERUPTY0qQ8JtKT9IKqgOCtA1LarKOebVhs-slNmbV5MnXM9KaTEnoYZCncpKXOeJbT6wkH3vaA7j4RFI/http%3A%2F%2Fgo.galegroup.com%2Fps%2Fi.do?p=GLS&sw=w&u=sunyorange&v=2.1&id=GALE%7CH1420080482&it=r&asid= d13ede8abd354b016e039caf55eb8c9b. Accessed 1 Nov. 2017. Originally published in The Journal of the Midwest Modern Language Association, vol. 38, no. 1, Spring 2005, pp. 74-84.
Grassian, Daniel. Understanding Sherman Alexie. Univ of South Carolina Press, 2005.
Indian Country Diaries. PBS.org. Native American Public Telecommunications, September 2006, http://secure-web.cisco.com/1SqZv3RPcD8s9Bl1HuUYla3KEG2ta_CFEOFubaGyjYxZmM0rrepEUsHI4rsU2RWXc6zzyYW52IzPonv9jqy5K3eyjXEJ8cZyG-W_xgu9tjo-OYCD3R4UjhBoiHtSCu9FJMkOuIasIEqbcoazcYuI15TCyVDizMf1GWRiNVD0AzNaFfFr_WmQgeCRuu98Yf5wts7pYAbn6OPBVDMnQFza-P5BxV2QNeK3RHtSU1nGN7X_wIMsObtY3vf223LEo4fnNi0zBT0Cq21ZFVMMoTcfxRUqxDxcIIsgPN1-ZIY-dXhZyFUbL4VspbhHCFBQ04buK5HNoMX1UJbBtZGxsKSsAXJIGkJQp0Vqkj7ZgarjCjL0/http%3A%2F%2Fwww.pbs.org%2Findiancountry%2Fchallenges%2Fidentity.html. Accessed 1 Nov. 2017.
Nelson, Joshua B. "Fight as Flight: The Traditional Reclamation of Exploration: Sherman Alexie points to reading and writing as his ticket out of his reservation's stifling poverty and intellectual entropy, but intentionally or not, it's a roundtrip package." World Literature Today, vol. 84, no. 4, 2010, p. 44+. Literature Resource Center, go.galegroup.com/ps/ i.do?p=GLS&sw=w&u=sunyorange&v=2.1&id=GALE%7CA230409462&it=r&asid
=6e2e8756247744107bd1e6c11015710b. Accessed 1 Nov. 2017.
Related Topics